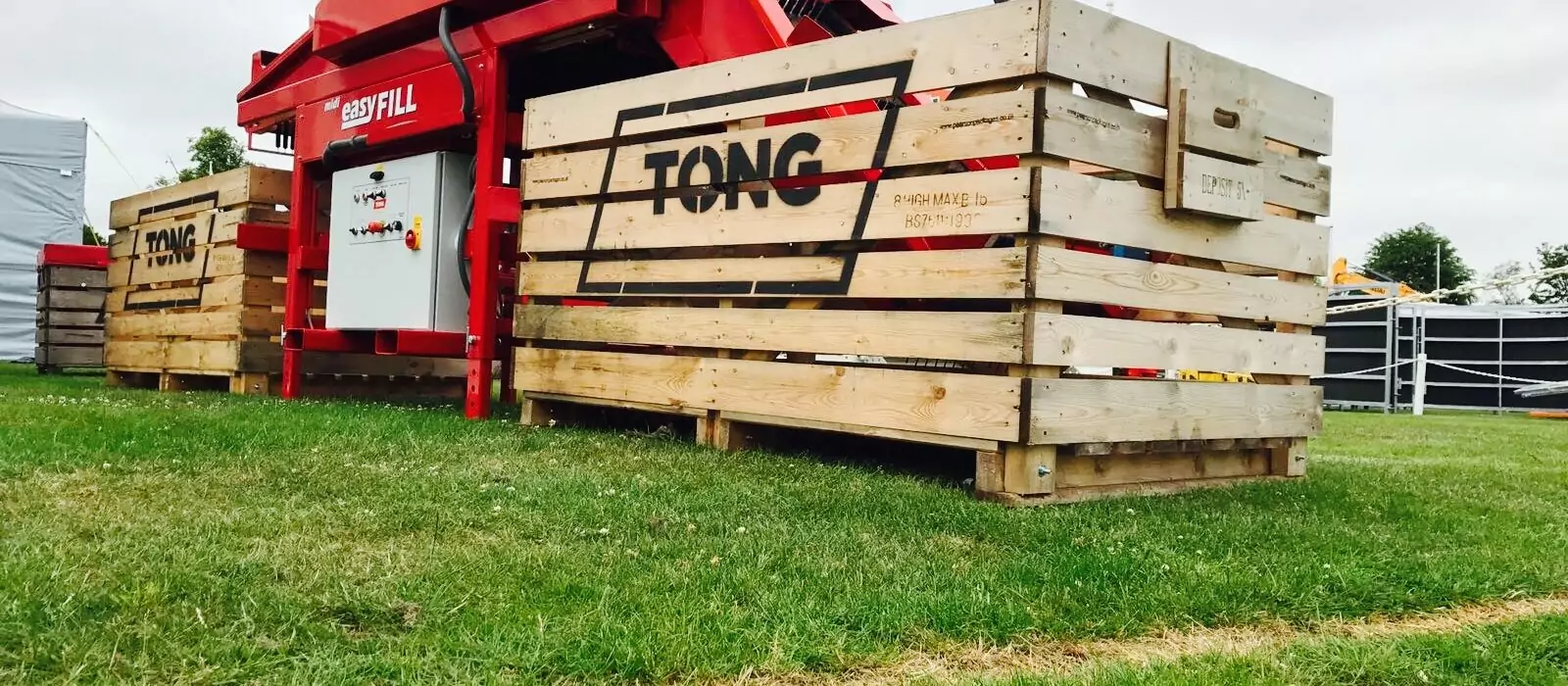 UK potato handling equipment manufacturer, Tong Engineering, is once again looking forward to exhibiting at one of the world's largest potato events, Potato Europe, this Wednesday 13th and Thursday 14th September.
Exhibiting at this year's event on stand V350, Tong will also be taking part in the event's new box handling demonstrations that will be running for the first time at the event.
Potato Europe hosts a wealth of demonstrations, showing how the international potato world is preparing for a sustainable future with the help of technological advancements, and this year the event will launch its first box filling demonstration area, where manufacturers including Tong will display and demonstrate their box fillers with crop from the event's harvest demonstrations.
"Our EasyFill is the best selling box filler int he UK market, and is very popular worldwide," says Charlie Rich, Export Sales Manager at Tong Engineering. "The design of the EasyFill is very simple, meaning exceptionally reliable performance and very simple maintenance."
"One of the key differences with our EasyFill box filler is that it features a unique 'doorstop' belt, which incorporates rubber fingers that very gently hold crop without the need for conventional curtain hoods; this ensures the gentlest handling of potatoes, and allows the filler to work at high throughputs of 60 tons per hour," explains Charlie.
Available in Mini, Midi, Maxi or Mega models as standard, the EasyFill is suitable for effectively filling a wide range of potato box sizes.
"We are very excited have the latest model of our Midi EasyFill box filler on demonstration at Potato Europe, and we welcome visitors to say hello to the team on our stand V350, as well as visit the live demonstrations to see the filler in action on both event days," says Charlie.
For more information on Tong's latest range of potato box filling equipment click here.