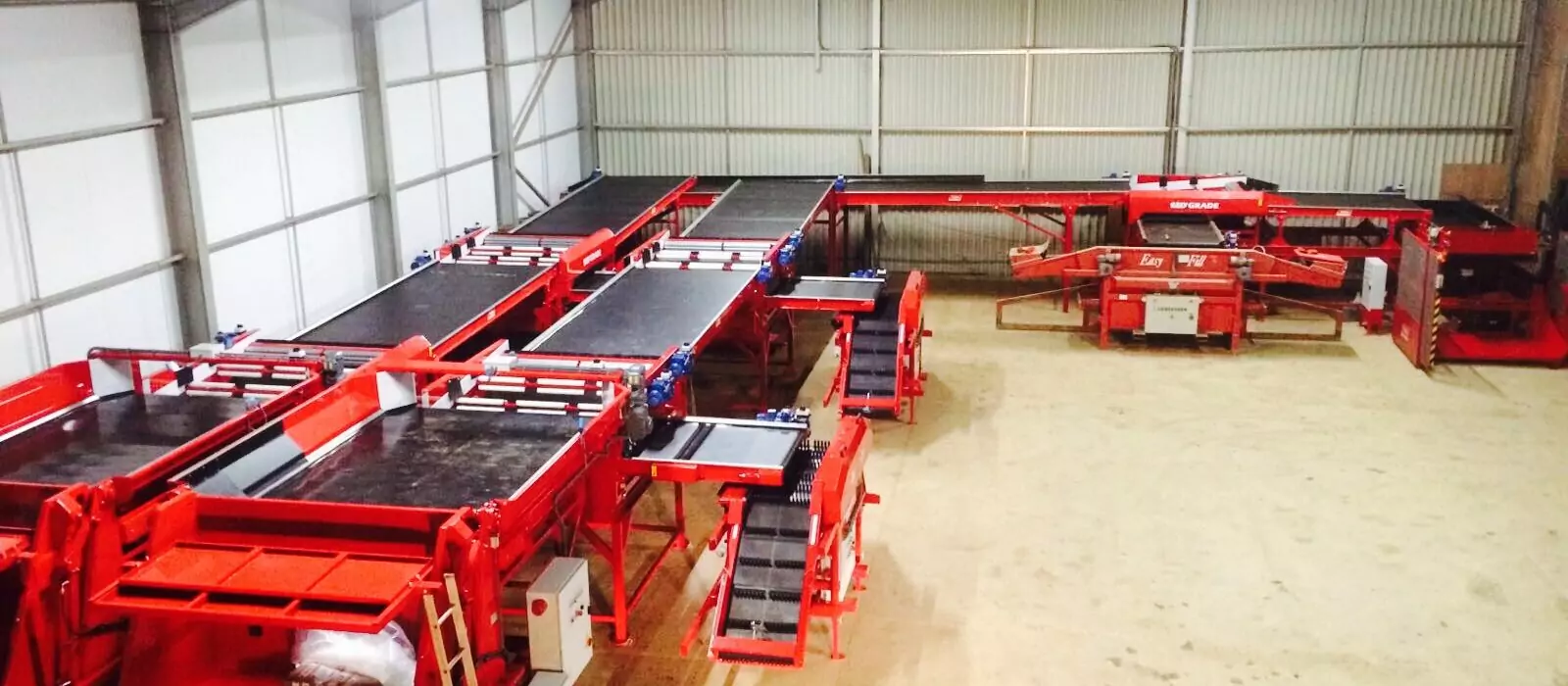 Leading UK vegetable handling equipment manufacturer Tong Engineering has just completed the installation of a high throughput new potato grading line for Cornwall potato grower, AR & SA White.
As a family farming business based in Bodmin, Cornwall, AR & SA White produce quality potatoes and cereals for the UK market, alongside a specialist contracting business and sustainable farming with renewable energy. When the company needed to increase the capacity of their potato handling facilities, they chose Tong to design a complete new potato grading line that utilised space in their potato grading shed in the most efficient way. The new line, which is now in action at AR & SA White, is capable of processing up to 30 tonnes of crop per hour.
Featuring two 150 degree control flow box tippers feeding forward conveyors, the grading line incorporates super extended specification EasyGrade screen modules for accurate grading of up to four grades from the company's potato crop. Graded potatoes are then gently filled into boxes with a series of Tong's market leading EasyFill box fillers with doorstop belts, ensuring high throughput, yet very gentle handling of crop.
"We are very pleased with what we can now achieve with the new potato grading line; it has given us the ability to process much more crop on a daily basis and we are now in a much better position to keep up with the demands of our customer," said Shaun White of AR & SA White.
"The new grading line at AR & SA White is allowing them to achieve much more accurate grading whilst achieving more grade sizes; they are now able to supply a much wider variety of potato grades to their customers," added Nick Woodcock, Sales Manager at Tong Engineering.
For more information on Tong vegetable and potato grading lines click here.