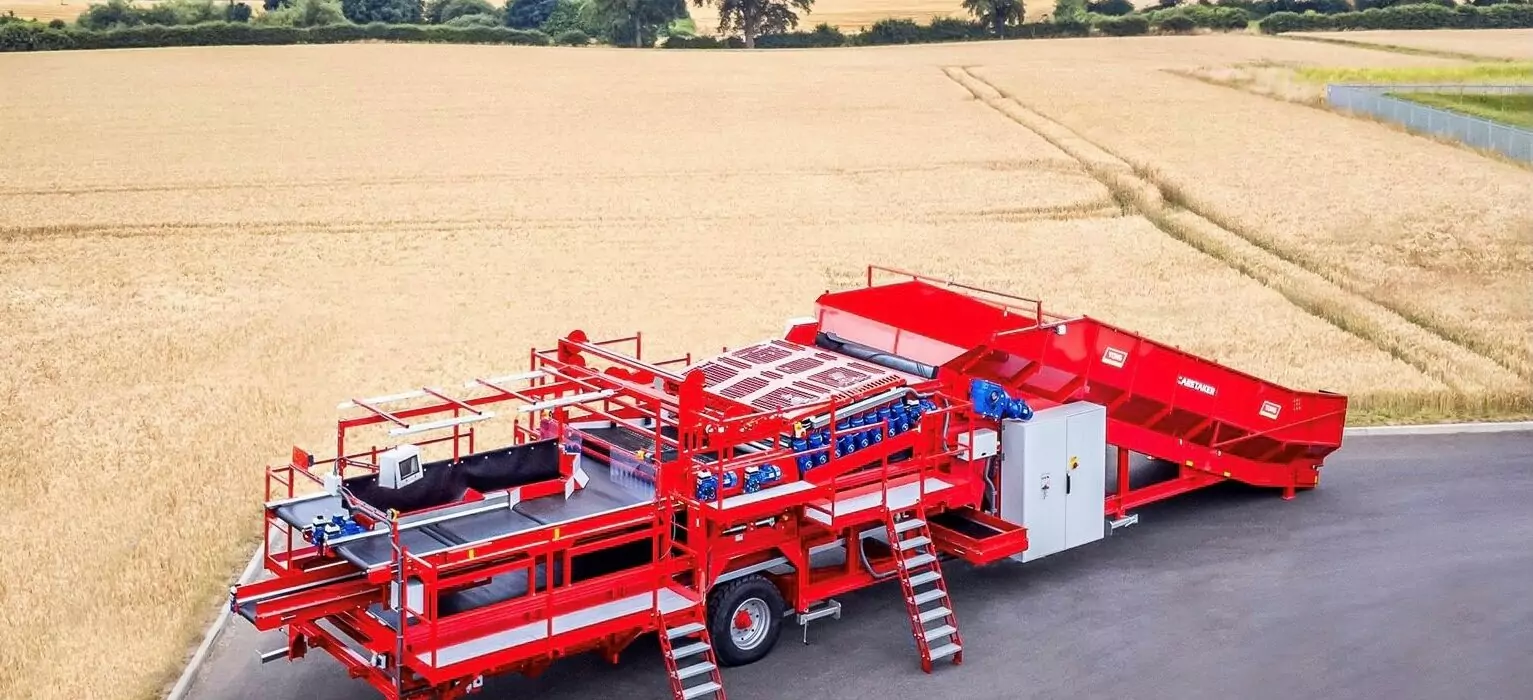 Further to the company's ongoing product development strategy, which has most recently included a suite of new and advanced on-farm handling machines including the FieldLoad PRO, MonstaFill Box Filler and the latest optical sorting systems for dirty crop, Tong Engineering has reported continued record demand for its renowned Caretaker mobile grader in the UK and overseas.
With vegetable growers and processors finalising specifications for the popular Caretaker in time for harvest 2021, Nick Woodcock, Sales Manager at Tong Engineering says, "We are delighted that this year continues to see the latest advancements in our Caretaker grader coming to the fore as growers ensure they are prepared for this year's harvest, whatever the weather!"
"Our Auto-Touch HMI Pro-Series control features make set-up and control of the Caretaker exceptionally easy," explains Nick. "Customers are looking to process crop faster, and often need to use the machine to carefully handle a variety of roots crops. The Caretaker maximises throughput whilst the advanced control system allows customers to quickly and easily switch between different crops and cleaning conditions at the touch of a button."
"The Caretaker also offers very significant labour savings too," explains Nick. "The unrivalled cleaning capabilities of our market leading EasyClean separator ensures very effective removal or soil and haulm at high capacities, and we now have a number of optical sorting solutions that are becoming an increasingly popular option to replace traditional manual inspection."
"We are dedicated to manufacturing the most advanced, custom-built grading equipment with intelligent controls, minimal maintenance and maximum productivity in mind. The Caretaker is designed to perform in the most demanding handling situations, and can be built to suit all throughput requirements."
For more information on Tong's best selling Caretaker grader click here.