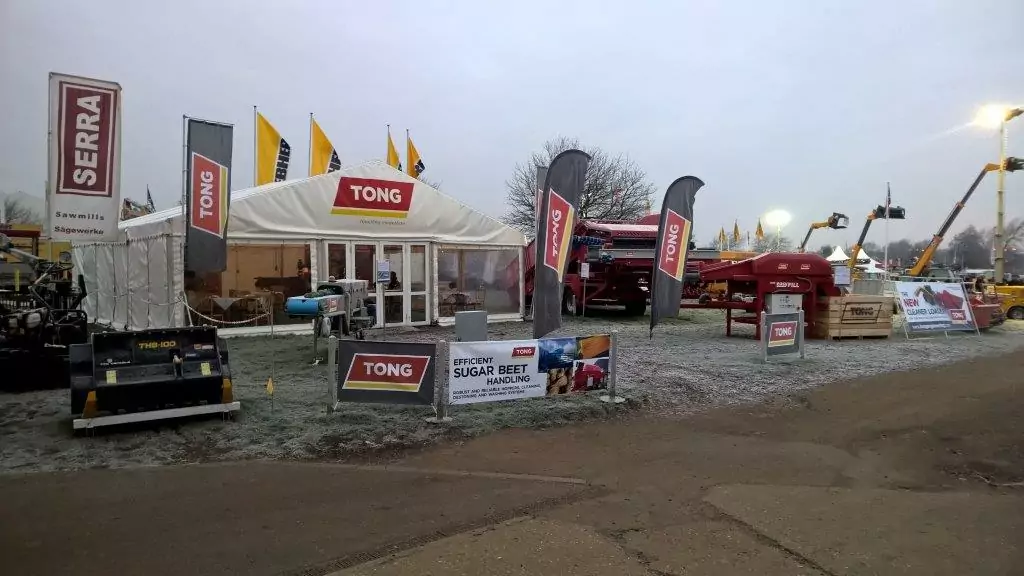 Leading vegetable handling equipment manufacturer, Tong Engineering, is once again exhibiting at the UK's largest farm machinery show LAMMA, to present its latest range of equipment for 2018, on stand R34.
Further to advancements in the company's Auto-Touch HMI controls, which have seen the introduction of Pro-Series control features including safety, diagnostics and maintenance features for more efficient running and minimal downtime, Tong is set to showcase the latest model of its market-leading Caretaker mobile grader, featuring the new advanced HMI control system.
Available as an option on all its latest equipment, Tong's Pro-Series controls can be specified as part of the Auto-Touch HMI control system, adding a level of control and system intelligence that brings users advanced system monitoring and reporting. The new smart controls are designed to save time and increase productivity throughout the crop cleaning and grading process.
"Our Caretaker grader is continuously developing to ensure it offers efficient and advanced handling to meet the demands of progressive potato and vegetable growers," says Nick Woodcock, Sales Manager at Tong Engineering.
"In addition to our advanced control systems, another new advancement on our Caretaker grader is the option of trailer reversing sensors, which are proving very popular. The new LED 'traffic light' system makes trailer reversing much quicker and more accurate, speeding up the transfer time from trailer to hopper whilst ensuring no spillage, and safeguarding against bumps and scrapes that can occur in the hopper loading process," says Nick Woodcock, Sales Manager at Tong Engineering.
"Our Blue Inverter Technology is continuing to bring Caretaker users significant energy savings; one of the most noticeable differences that they report on first receiving their new machine," says Nick. " With all electric Inverter Variable Speed drive, I'm regularly speaking to customers who are confirming that energy consumption of the new Caretaker is over 50% less than their old grader."
"We look forward to seeing farmers and growers from all over the UK at Lamma and demonstrating the bottom-line savings and efficiencies that the latest equipment is offering, as well as discussing their requirements for the year ahead. As always, we will welcome visitors with hot refreshments in our heated marquee."
For more information on Tong's market leading mobile grader the Caretaker, click here.