It is with great sadness that we write this latest blog post; our notorious Tong Engineering office dog, Snoopy, passed away last month, on 12th July.
Snoopy's proud owner, Edward Tong, after acquiring Snoopy from Beagle Welfare four and a half years ago, has very sadly lost his best friend. Yes, they say a dog is a man's best friend and this was no truer than for Edward and Snoopy. In fact, in a recent interview with Lincolnshire Business magazine, when asked to name one thing he couldn't live without, Edward eagerly answered 'Snoopy, my dog!'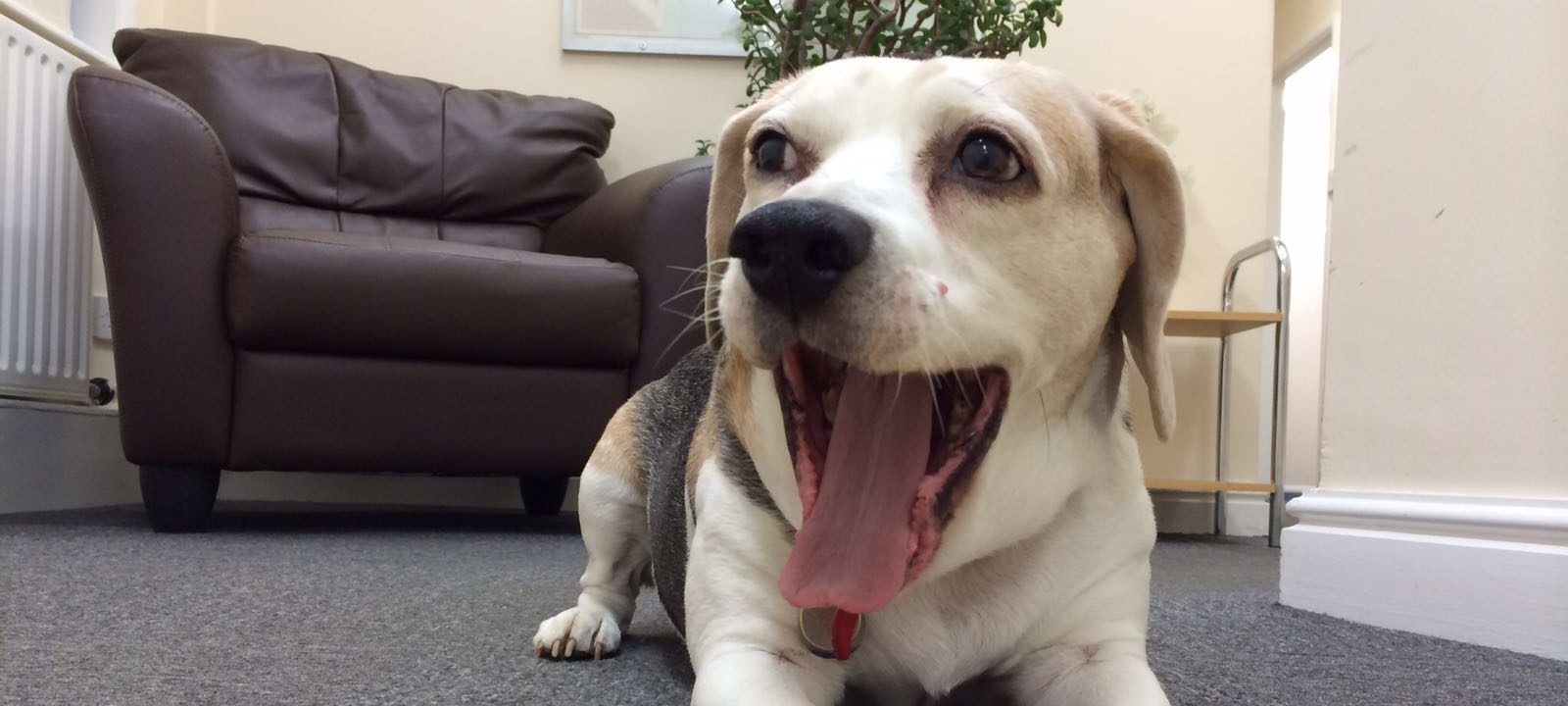 When Edward was in the office, so was Snoopy, and when Edward wasn't, more often than not, Snoopy was in the office with his other 'best friend', Charles! It is fair to say that Snoopy's attendance record was exemplary, and that's why we are all going to miss him being around very much; Snoopy was very much a part of the family here at Tong Engineering.
We'd never had an office dog before, it was a new concept for the Tong office, but having Snoopy around certainly added a new dynamic to office life. It's fair to say that Snoopy was the best ice-breaker in meetings, he ensured our waste credentials (particularly of the food variety) were second-to-none by eating every scrap of conceivable left-over, and for those of us who loved to give him a bit of fuss (or the odd dog biscuit!) he was always very obliging!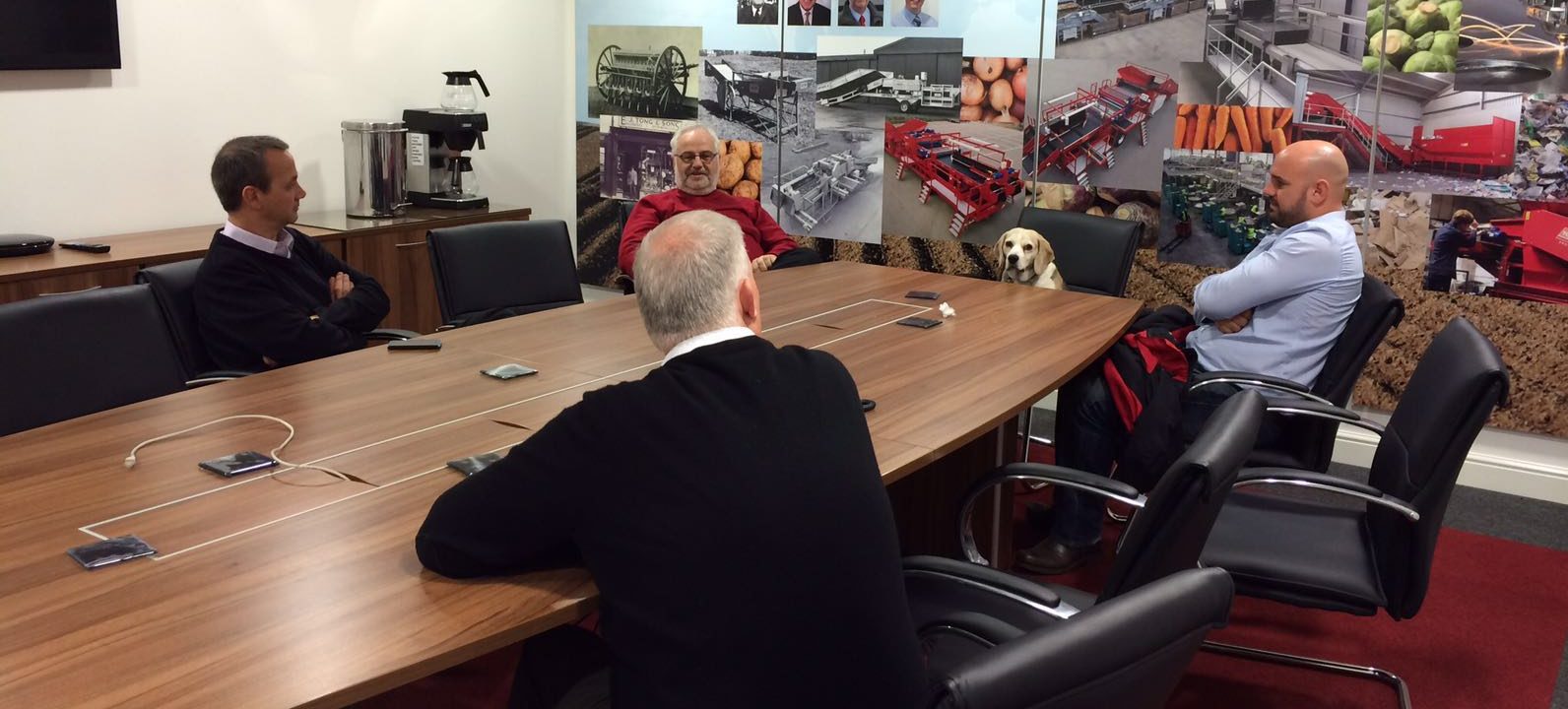 And it's not just us who have found that having an office dog like Snoopy has added a certain kind of happiness and humour to our office culture. Scientists, yes scientists, researching dogs in the workplace, made similar observations. The US researchers found that having a dog or dogs in the office boosted morale and meant that employees were less stressed as the day went on than those in an office without a dog. Don't get us wrong, there were times when we could say Snoopy added (very slightly) to our stress levels!!… Like the day he ate not only the cake but the bag it was in, or when he snored throughout some interviews, or when we regularly found him inside the bin with the lid stuck on his head, rubbish strewn across the corridors! But in general, I think we'd have to agree with the research… Just stroking his floppy ears was like squeezing a stress ball!
The study, which was published in the International Journal of Workplace Health Management looked at the stress levels of employees in a manufacturing company, with Randolph Barker, lead study author, confirming that dogs can make a positive difference in the workplace (click here to read more on the study itself!).
So, there it is, scientific evidence that proves part of the reason we felt so fondly towards Snoopy may have been that he really did make our days brighter. Although having a dog at work is not suitable in every industry or working environment, especially not in a lot of environments in the fresh produce industry that we supply to, there is often a part of the chain that can embrace the benefits of having a company or personal dog, even if it's in the tractor as you harvest your bumper vegetable crop!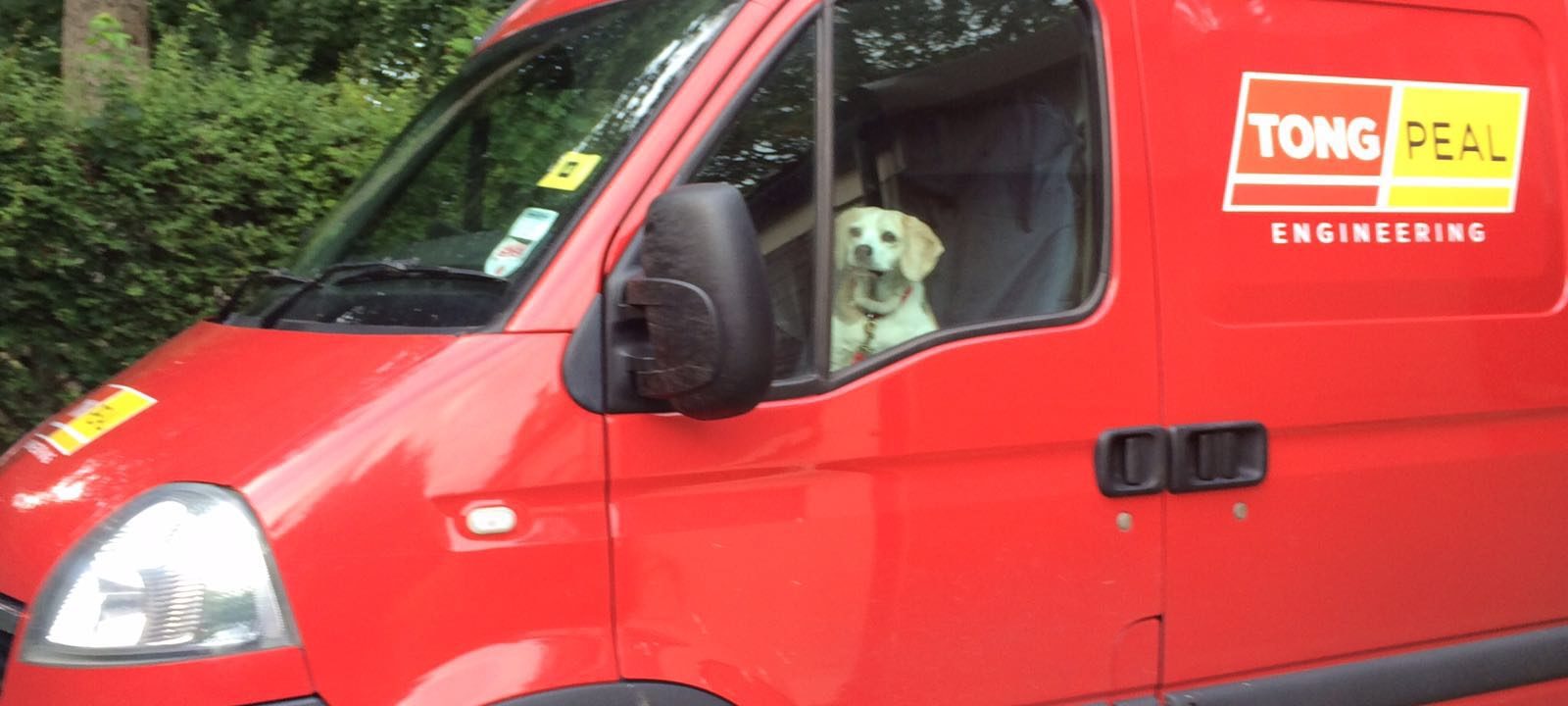 All of this aside, there really was never a dull moment with Snoopy around – as Edward has said, he left no bin unturned in his quest for a sneaky snack and he was a regular fixture around the Tong meeting table. And quite ironically, when we say we lost Snoopy, those of you who follow us on social media may have seen that we actually did lose Snoopy for eight hours the week before he passed away, in a large field near a fishing lake in Lincolnshire! Looking back now, when we all breathed a sigh of relief when Edward found him at 10.30pm, we never dreamt we'd actually be saying farewell to him for good a week later. But true to character, Snoopy's last couple of weeks were far from dull, and that rather echoed office life with Snoopy as our dog!
We must add that although losing Snoopy has left an undeniable feeling of loss for all those who loved him, as the well known cartoon character Snoopy once said – 'Every time you find some humour in a difficult situation, you Win' – and this certainly is the case as we remember our beloved office dog.
Maybe one day we'll have the pleasure of another Tong pooch… We are lucky enough to get our doggy fix when Snoopy's friend Freddie (pictured below) visits the office, and I'm sure if Edward has his own way we will have another office dog one day! But, for now, we remember Snoopy with the greatest fondness and close with the words of his favourite cartoon alias (or at least his creator Charles M. Shulz): 'Learn from yesterday, Live for Today, Look to tomorrow, Rest this afternoon'… Snoopy certainly would have done!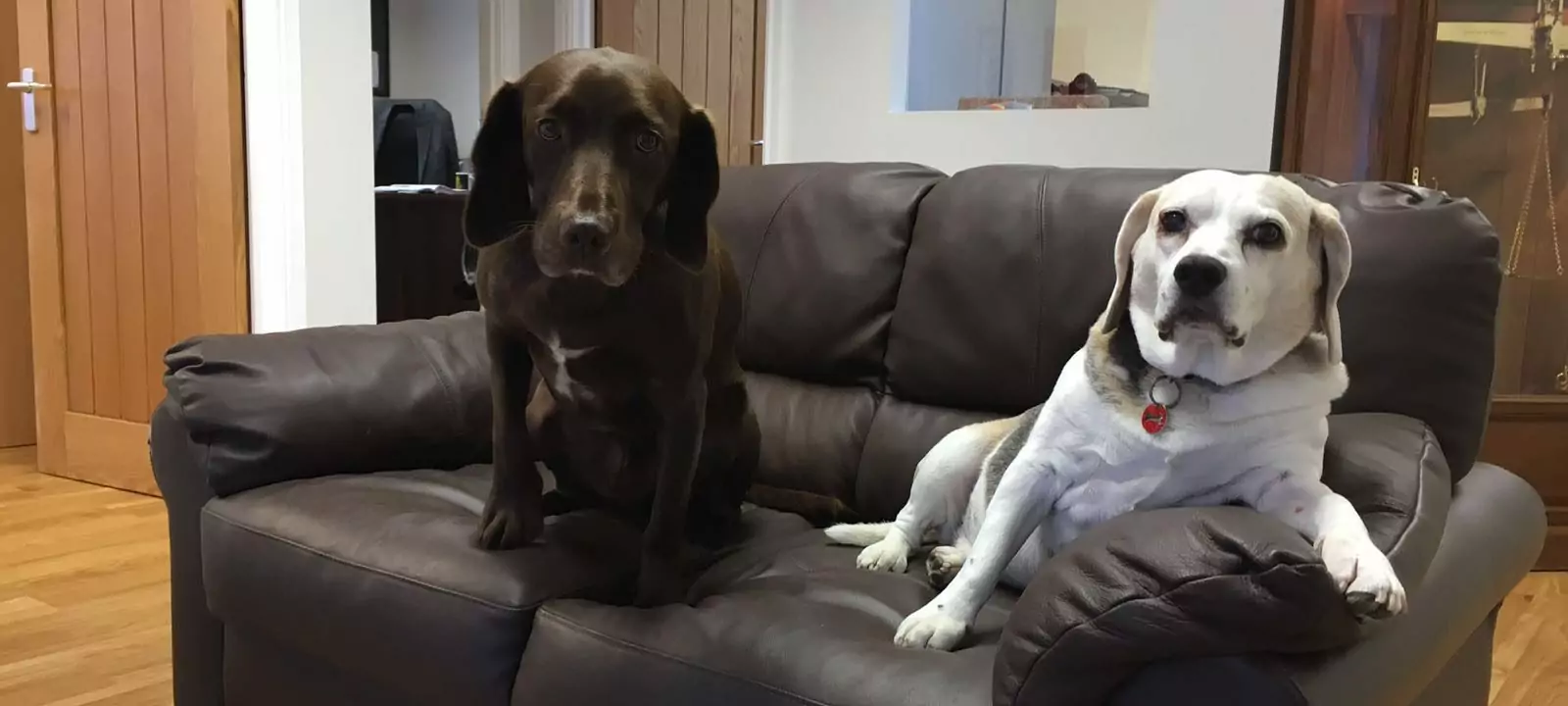 Related Links:
To find out more on the Lincolnshire Business magazine's Cover Story on Edward Tong visit: https://thelincolnite.co.uk/2015/06/edward-tong-proud-to-be-part-of-the-family/
To find out more about Beagle Welfare visit: http://www.beaglewelfare.org.uk/
For more details on the scientific evidence showing the benefits of Office Dogs visit:
http://www.emeraldinsight.com/doi/abs/10.1108/17538351211215366
https://www.news.vcu.edu/article/Benefits_of_Taking_Fido_to_Work_May_Not_Be_Far_Fetched