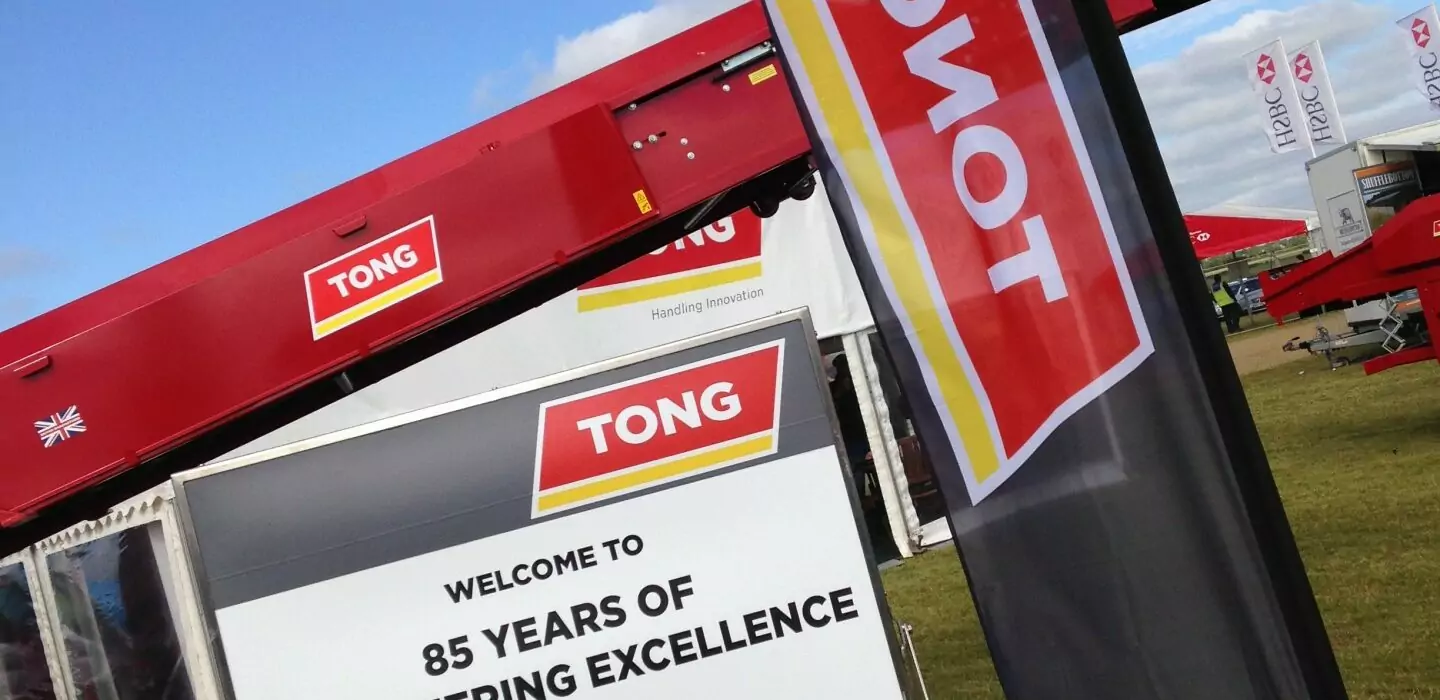 Tong Engineering, is once again exhibiting at the UK's largest farm machinery show LAMMA, to present its latest equipment range for 2016, on stand R39.
Following on from the success of the new model of its market-leading Caretaker mobile vegetable grader in 2015, Tong has added the latest technologies and features to new models of its popular new Storemaker hopper cleaner, and will be exhibiting the new machine at the event.
Like new models of the Caretaker, Tong's new Storemaker offers the very best energy efficiency, with Tong's all electric Blue Inverter Technology drive. The new Storemaker also features the company's second generation EasyClean separator, the EasyClean II, with inverter direct drive motors on every shaft, ensuring minimal maintenance and refined control.
The latest EasyClean is a cartridge-style module, allowing easy interchange with other cleaning units, including coil and star vegetable cleaners, if desired. Built using new uprated heavy duty spiral shafts with a unique helix rib and axial air chamber, the EasyClean ensures the best deformation of the spiral for self-cleaning and exceptional grip on leaf matter. A new auto-eject function to ensure any foreign objects are ejected automatically, to prevent machine damage, is also a feature of the new design.
Another new feature on new models of the Storemaker is the option of Tong's new and advanced Pro-Series control interface, which is offered as part of its Auto-Touch HMI touch screen control. With added benefits including a new, larger display with easy to use graphical controls, the Auto –Touch HMI Pro-Series not only provides total touch-screen control of machine speed and settings, it also offers advanced diagnostics including a machine health status report, plus precise fault detection and location of any machine faults or E-stop alerts, significantly reducing downtime and maintenance. Integrated safety features within the Pro-Series control also allow unparalleled safety parameters to be set in place, meaning like the Caretaker mobile vegetable grader, the new models of the Storemaker operate with a category three safety system.
Complementing the new EasyClean II separator and Auto-Touch HMI advancements are a number of additional features on new Storemakers, including a heavy duty folding-side hopper design as standard for easy transport, as well as an upgraded drawbar and tailgate system for added strength and durability. The option of trailer reversing sensors for quick and easy loading into the hopper is also an option on new Storemakers, making the whole loading process even more efficient.
Nick Woodcock, Sales Manager at Tong Engineering said; "We are proud to offer the most advanced grading and cleaning machines on the market, and are continuously developing the design and control of our equipment to ensure the gentlest handling alongside effective results, energy efficiency and minimal maintenance. Our equipment is built to last and the Storemaker hopper offers the very best quality and reliability. Manufactured to a heavy duty design, the Storemaker hopper features a dual driven shaft for optimum strength and performance."
"We look forward to seeing farmers and growers from all over the UK at Lamma, to discuss their handling requirements and what's new for the year ahead, with hot refreshments in our heated marquee."