The Visar Optical Sorter is the latest, fully automatic electronic vegetable sorter that can be specified for high quality optical sorting of carrots and potatoes.
The Visar optical carrot sorter can sort any batch of carrots or potatoes consistently and efficiently, completely removing the need for manual sorting.
Due to the success of the original carrot sorter, Visar now offers its advanced optical sorting technology in both a highly accurate optical carrot sorter, and also an intelligent optical potato sorter.
So whatever your requirements, Tong have a range of optical sorting machines available to help reduce labour costs and improve efficiency. You can rest assured that your crop will be sorted with the very highest accuracy.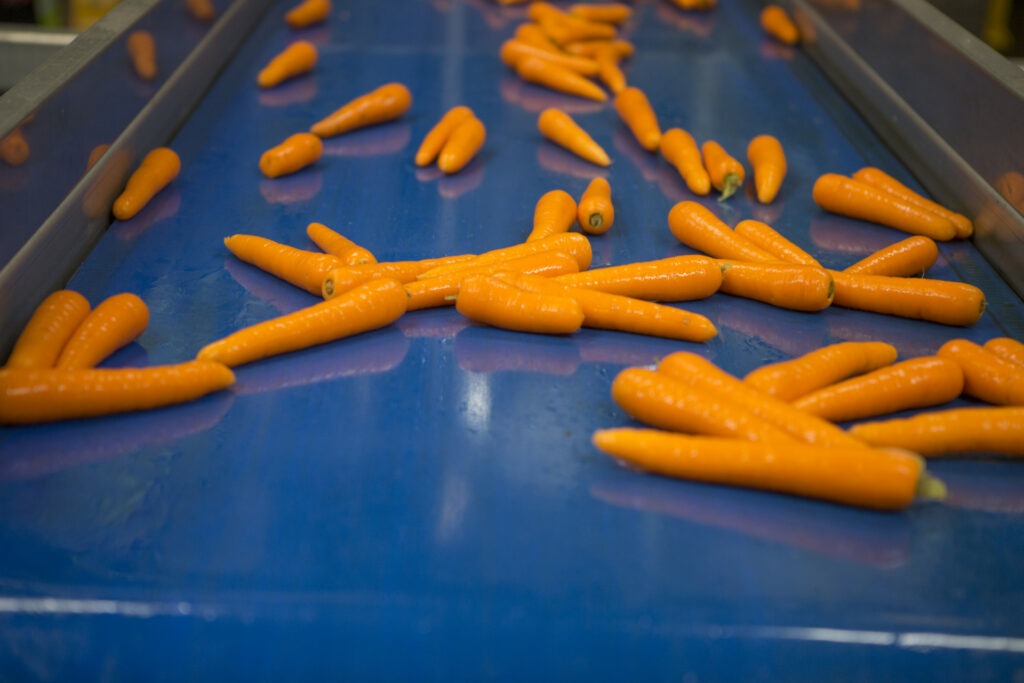 By integrating an optical sorter into your vegetable handling and grading line, you can increase the percentage of crop that can be sold by up to 5%! Definitely well worth the investment.
You can read more about our visar optical sorter, or you can contact our Sales Team directly on 01790 752771 or email sales@tongengineering.com
Back to Videos