This video really showcases our broccoli trimming lining – safely, effectively and consistently carrying out broccoli trimming.
The need for manual handling and intervention is removed, as the system is fully automated.
With an integrated conveyor, this broccoli handling line can throw out 80 broccoli heads per minute!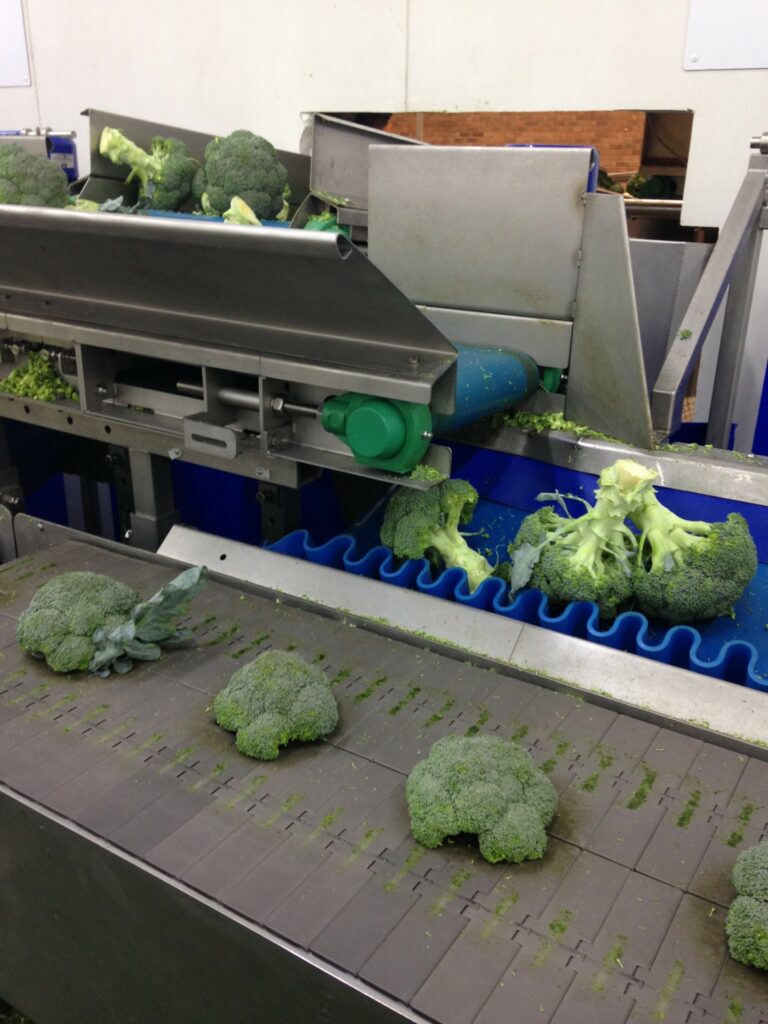 High capacity broccoli trimming that produces consistent results time and time again.
This trimming line can also be integrated with an outfeed conveying system and rotary packing tables, giving you the flexibility of a complete broccoli handling line.
Our trimming machinery improves the efficiency, consistency and safety of your brocoli handling process.
Additionally, for safety, the concealed blade is only accessible when cleaning or changing.
Increase efficiency and save time, which in turn improves shelf life and freshness, with Tong's broccoli trimming machinery.