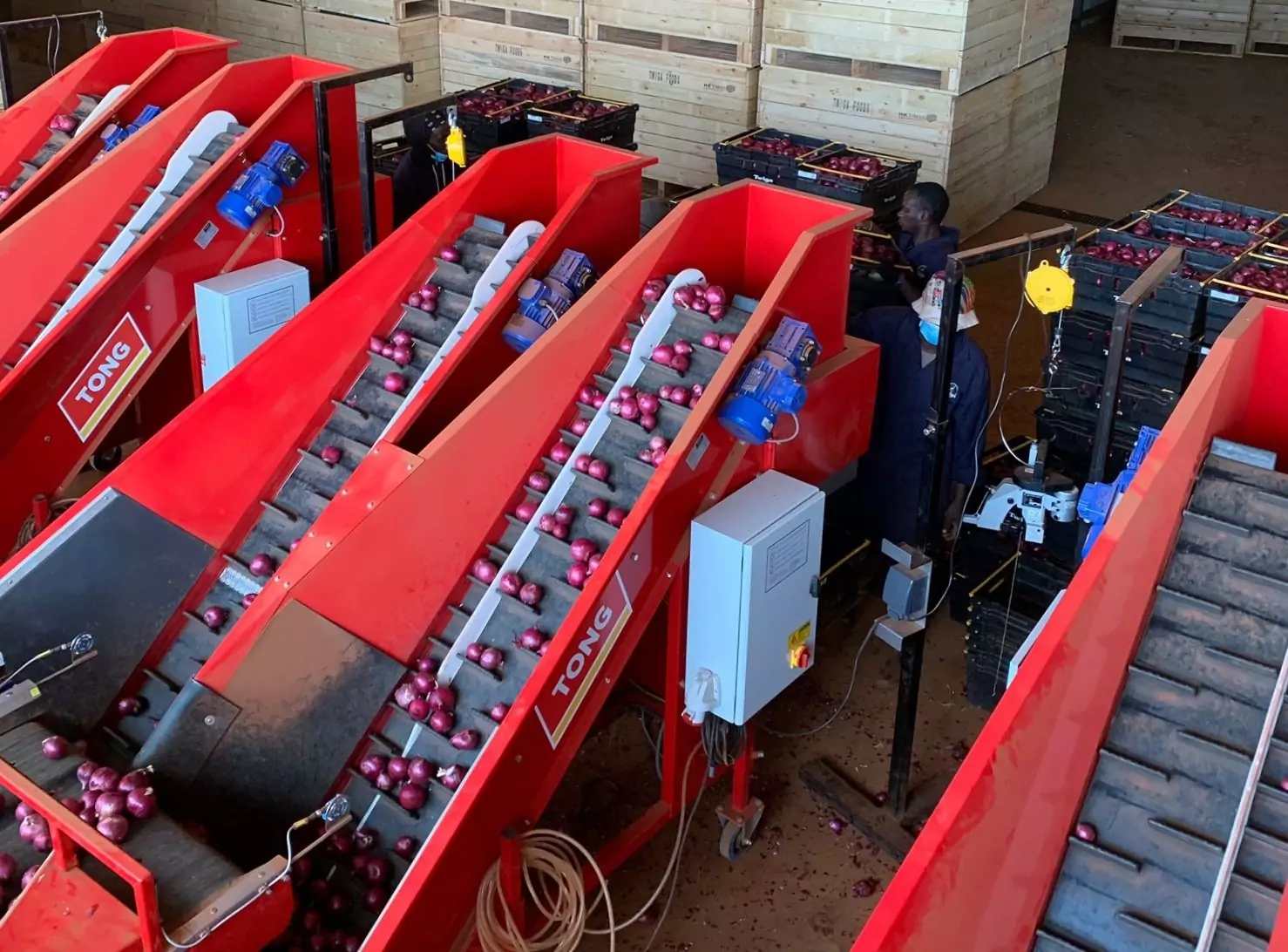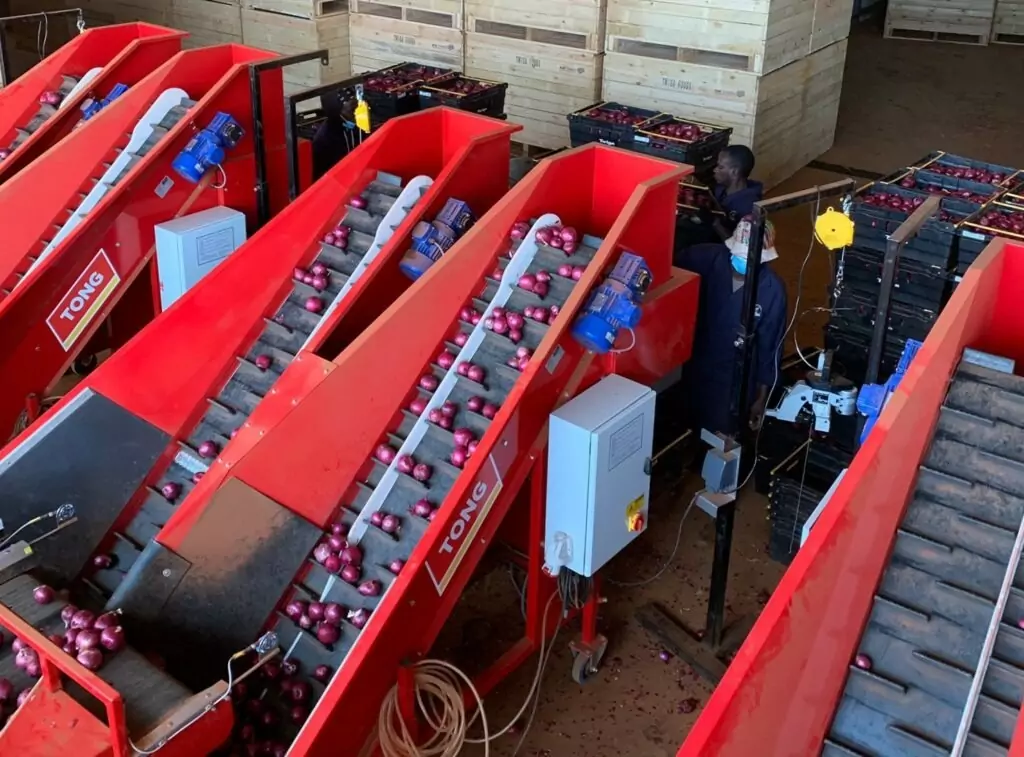 Weighing Products
Tank Vegetable Weighers & Baggers
Accurate vegetable weighing machines
Suitable for packs from 5kg to 50kg.
Tank weighing systems weigh crop in batches.
Suitable for all types of small product and vegetables.
Make an enquiry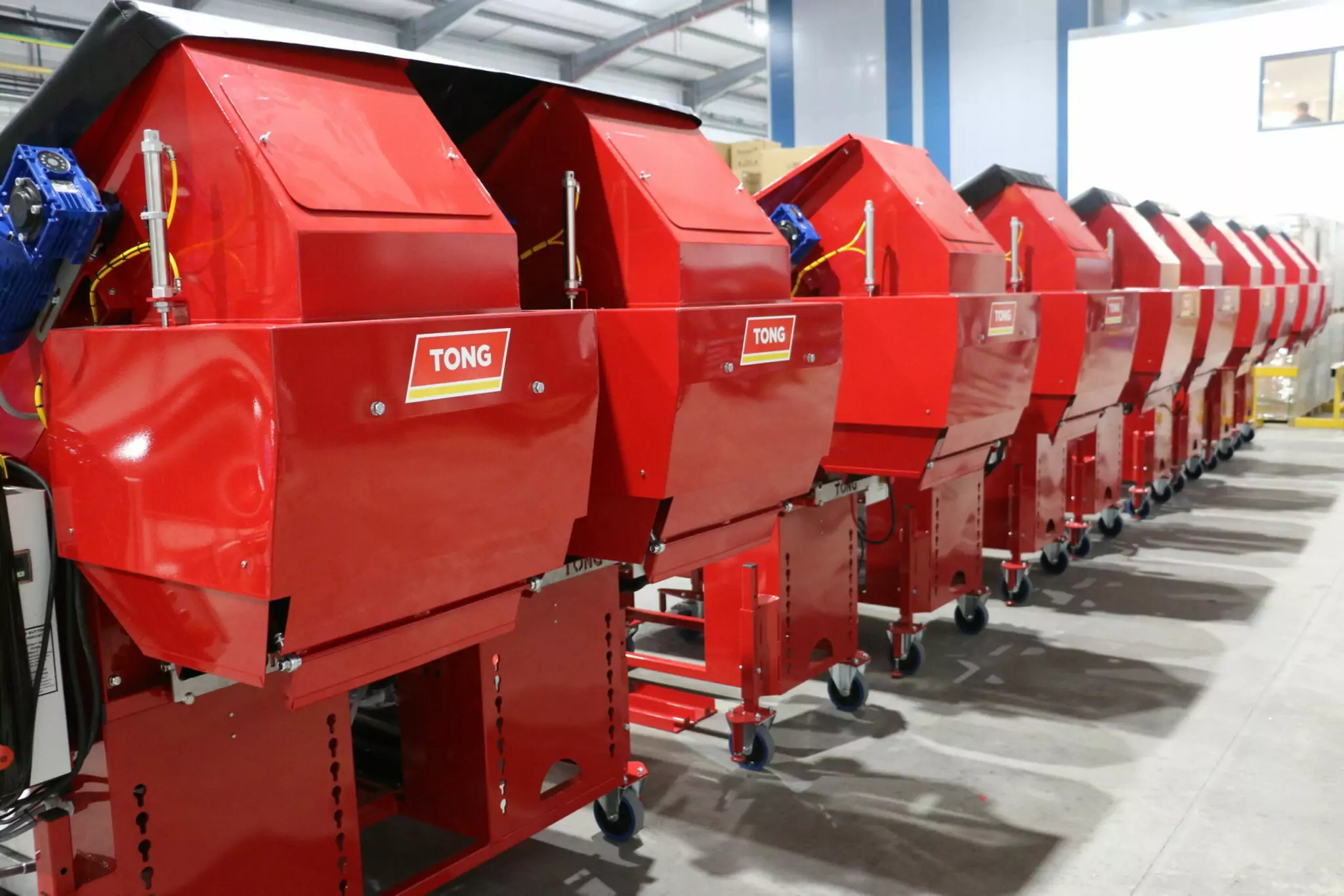 CONSISTENT VEGETABLE BATCH WEIGHING
Manufactured with a double belt feed system, Tong's range of tank weighers are the ideal solution for consistent batch weighing of a wide variety of fresh produce, at weights ranging from 10kg to 50kg.
Featuring a deep-flighted feeding system, the smaller trickle or 'top-up' belt ensures accurate weighing. Crop is gently transfers crop into the weigher's load-cell mounted tanks, Tong tank weighers weigh crop within the machine's tank, making weights in batches before releasing into . The smaller trickle or 'top-up' belt ensures accurate weighing of almost any small product into bags, trays and/or boxes.
gentle
batch weighing
Based on a simple yet effective heavy duty design, Tong tank weighers offer low maintenance and reliable weighing of a wide range of product and root crop.
flexible
FROM 5kg to 50kg
With three standard vegetable tank weigher models to choose from, Tong offers consistent and economical weighing into bags, trays and boxes from 10kg to 50kg bags.
high throughput
12-15 tons per hour
With a double-belt feed system and weighing tanks that weigh crop in batches, Tong tank weighers offer continuous weighing with capacities ranging from 8-15 tons per hour.

EFFECTIVE WEIGHING
FOR A WIDE RANGE
OF PRODUCE
FEATURES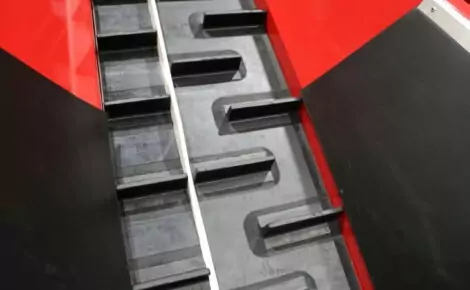 HEAVY DUTY BELTS
Tong vegetable tank weighers feature a heavy duty double belt feed system comprising of two 50mm flighted belts; a main crop belt and a narrower 'top-up/trickle' belt, that gently feed crop up to the weighing tanks. The main belt delivers crop into the weighers tank until the weight is close to the desired batch weight, at which point the trickle belt completes the weighing process by delivering smaller amounts of crop into the tank for better accuracy in reaching the final weight.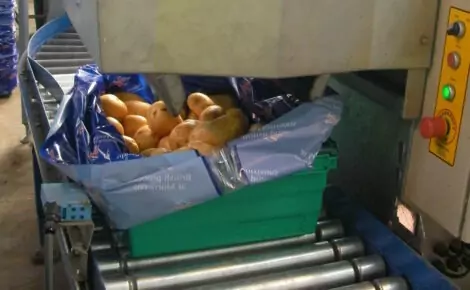 BATCH WEIGHING
Weighing crop in batches within the machine's load cell mounted tanks, as opposed to weighing within the bag, Tong tank weighers allow continuous weighing. As one batch is weighed and discharged, the second batch is weighed in the machine's tank ready for discharge, meaning minimal stoppage and maximum throughput.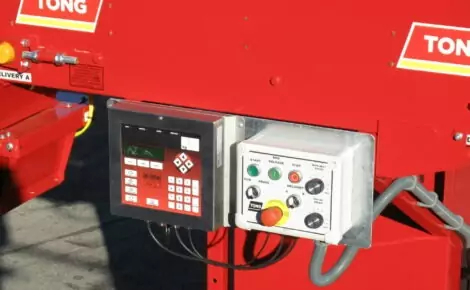 LED TOUCH-SCREEN CONTROL
Tong tank weighers feature the latest LED touch-screen display making all weighers exceptionally user-friendly. Adjustable at the touch of a button, the touch-screen display on Tong weighers make machine control simpler and more productive.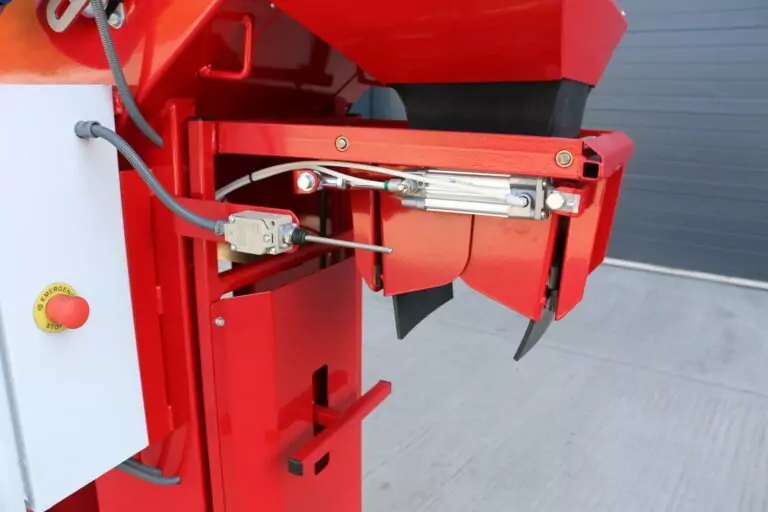 SECURE BAG CLAMP
When used for filling bags, Tong weighers discharge crop into either a central or end fitted pneumatic bagging head, chute or automated netting equipment. All of these options are fitted with pneumatic bag jaws that hold bags in place securely throughout the weighing process, releasing the bag once the desired weight is achieved.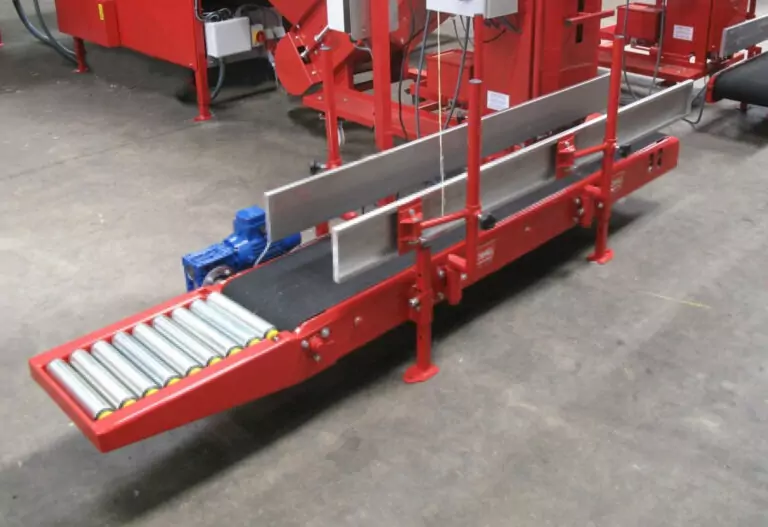 BAG CONVEYOR
Tong weighers are available with the option of a heavy duty bag conveyor with integrated side guards, to effectively receive filled bags. The bag conveyor is manufactured with a 2.5m long x 300mm wide grip top belt as standard, but can be manufactured in any size to suit your application. It is commonly used in conjunction with a fixed or hand-held stitcher, passing filled bags along the conveyor making the entire bag weighing and stitching process run more smoothly. A similar option for conveying filled trays is also available.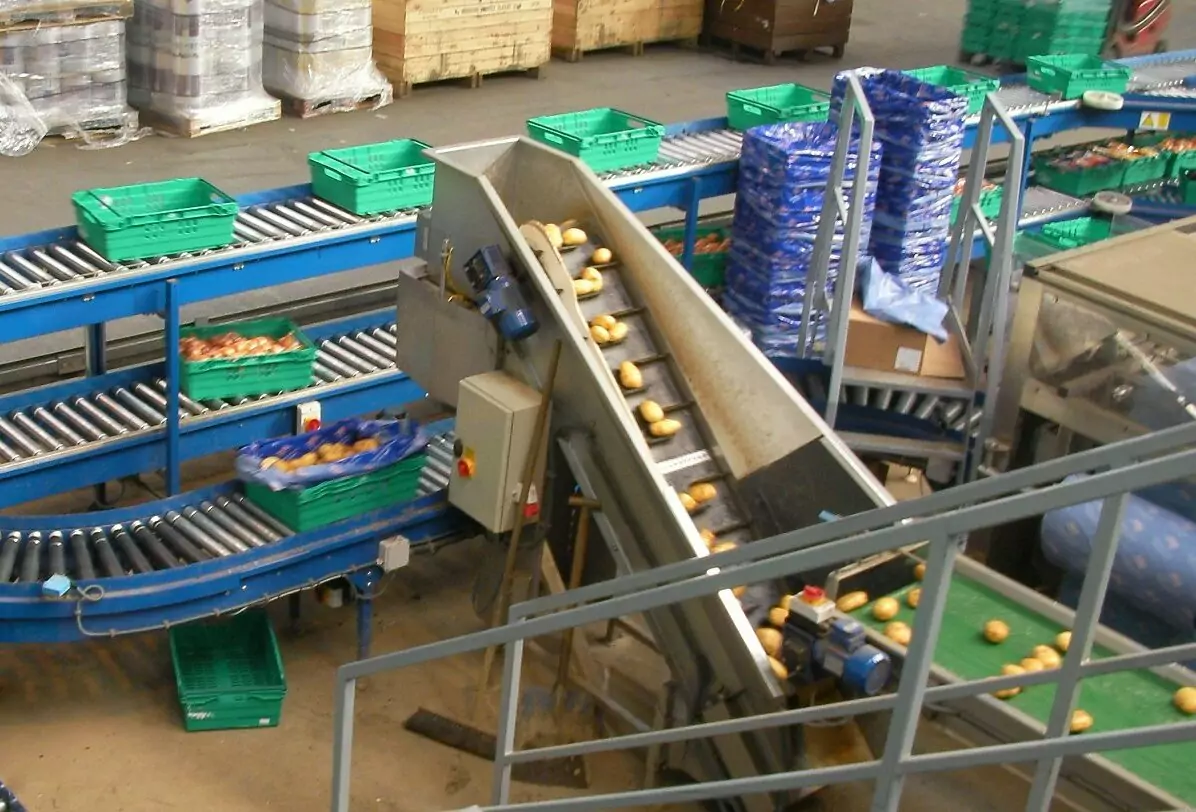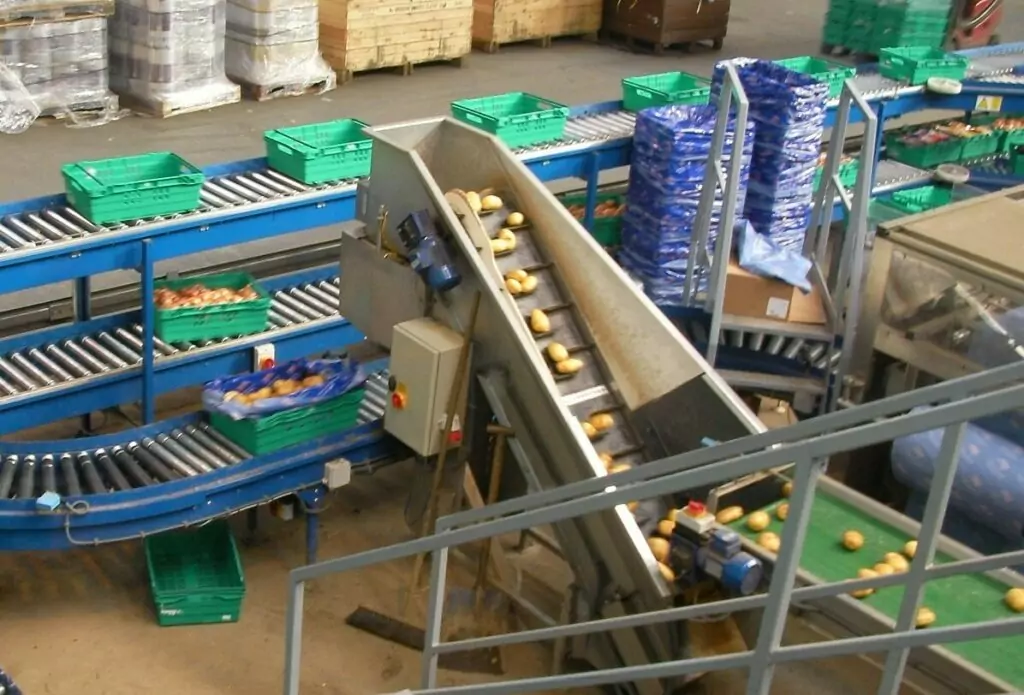 2507 & 2509
TANK WEIGHER
The Tong 2507 and 2509 weighers offer gentle and effective weighing of a wide range of vegetables, from potatoes and carrot, to onions, swedes, Brussel sprouts, bulbs and more.
Based on a tank weighing system, the 2507/2509 weighers can be used for filling vegetable trays, bags or boxes between 7.5kg and 50kg. The 2507 model offering throughputs of up to 7 tons per hour, and the slightly larger 2509 model offering throughputs of up to 9 tons per hour. The 2509 weigher is capable of effectively weighing up to 350 bags (25kg) per hour depending on the product/pack.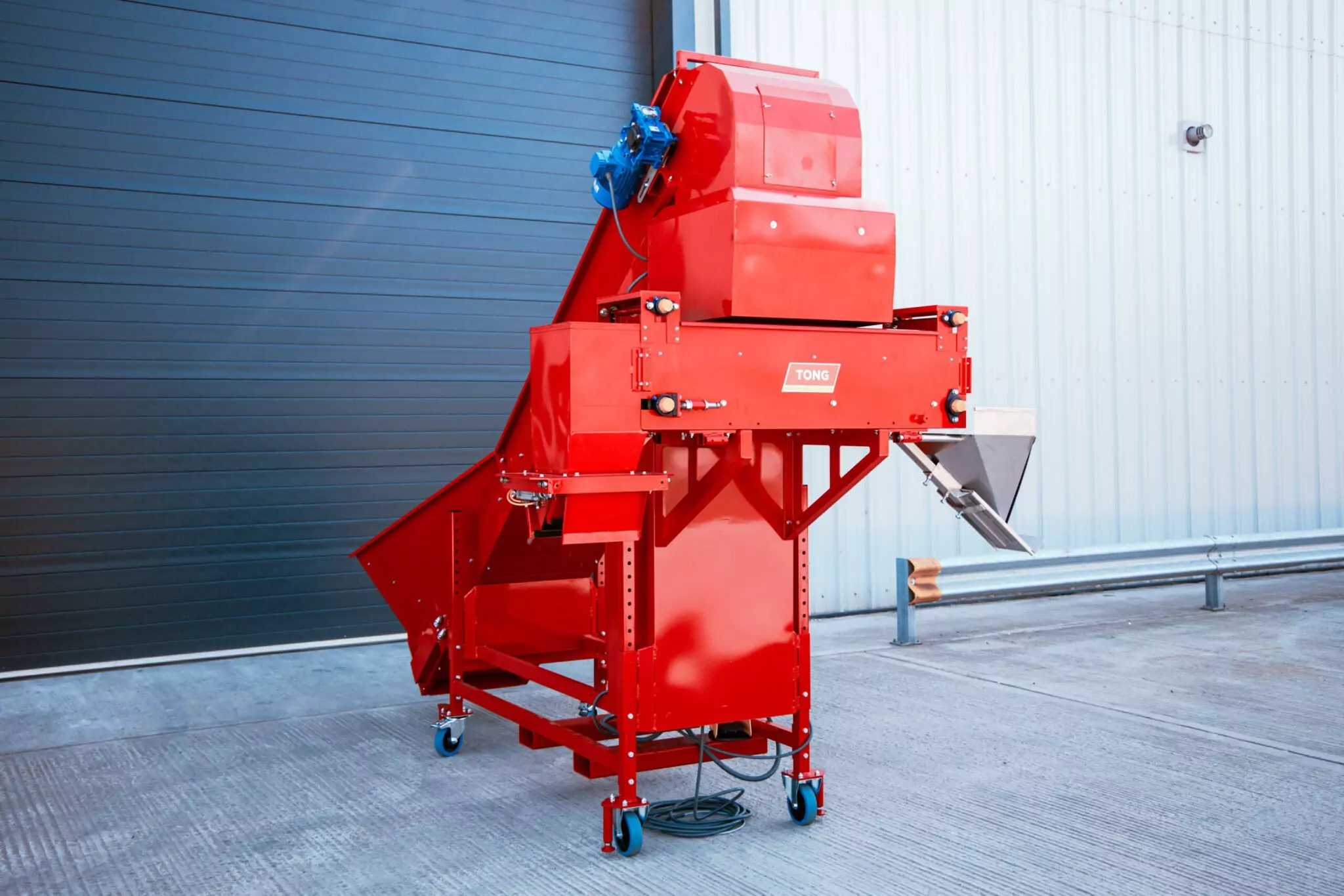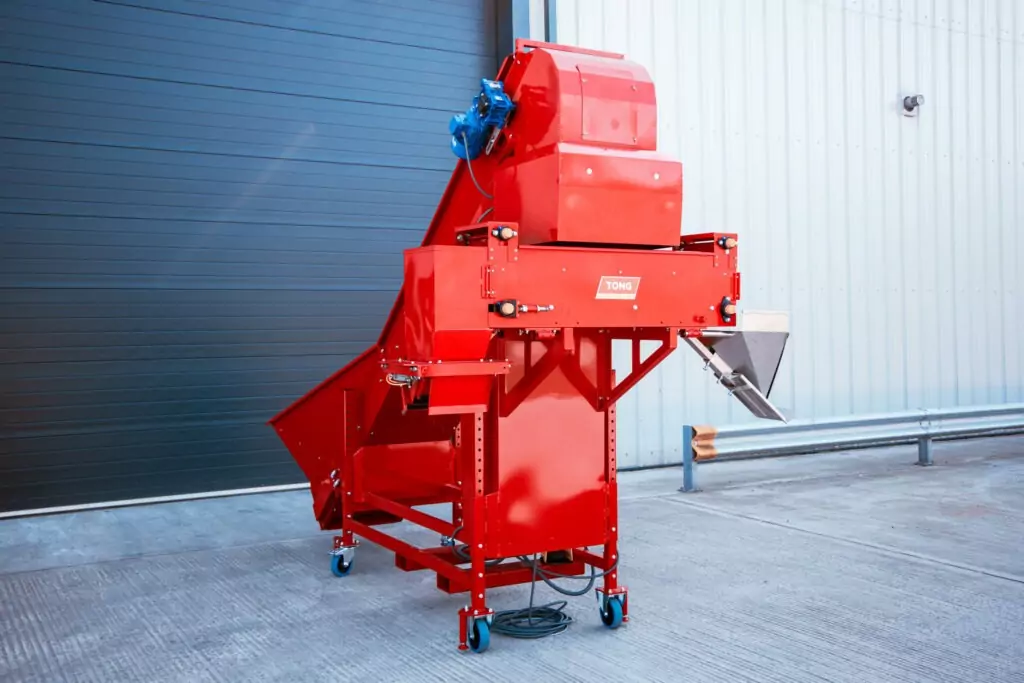 2514
TANK WEIGHER
The 2514 batch weigher bagger is the latest designed crop weighing machine in Tong's range, weighing crop in batches into boxes, trays or bags.
The Tong 2514 tank weigher is a new generation vegetable weighing machine, offering high throughputs and highly accurate weighing of a wide range of crops. Utilising the latest weighing technology, the 2514 allows accurate weighing of smaller bag and tray sizes, from 5-25kg.
One of the key differences of the 2514 crop weigher, is that it features an integrated cross conveyor under the weighing tank. This means that as soon as crop is weighed, it is discharged onto the cross conveyor allowing the weigher to start weighing the next batch in the tank immediately, without the need to wait for the bag/tray to be changed. This offers continuous operation and minimal stoppage time, ensuring optimum throughputs of up to 10 tonnes per hour.
One of the most advanced weighers of its type, the 2514 weigher guarantees no under-weights, offering great accuracy at high throughputs.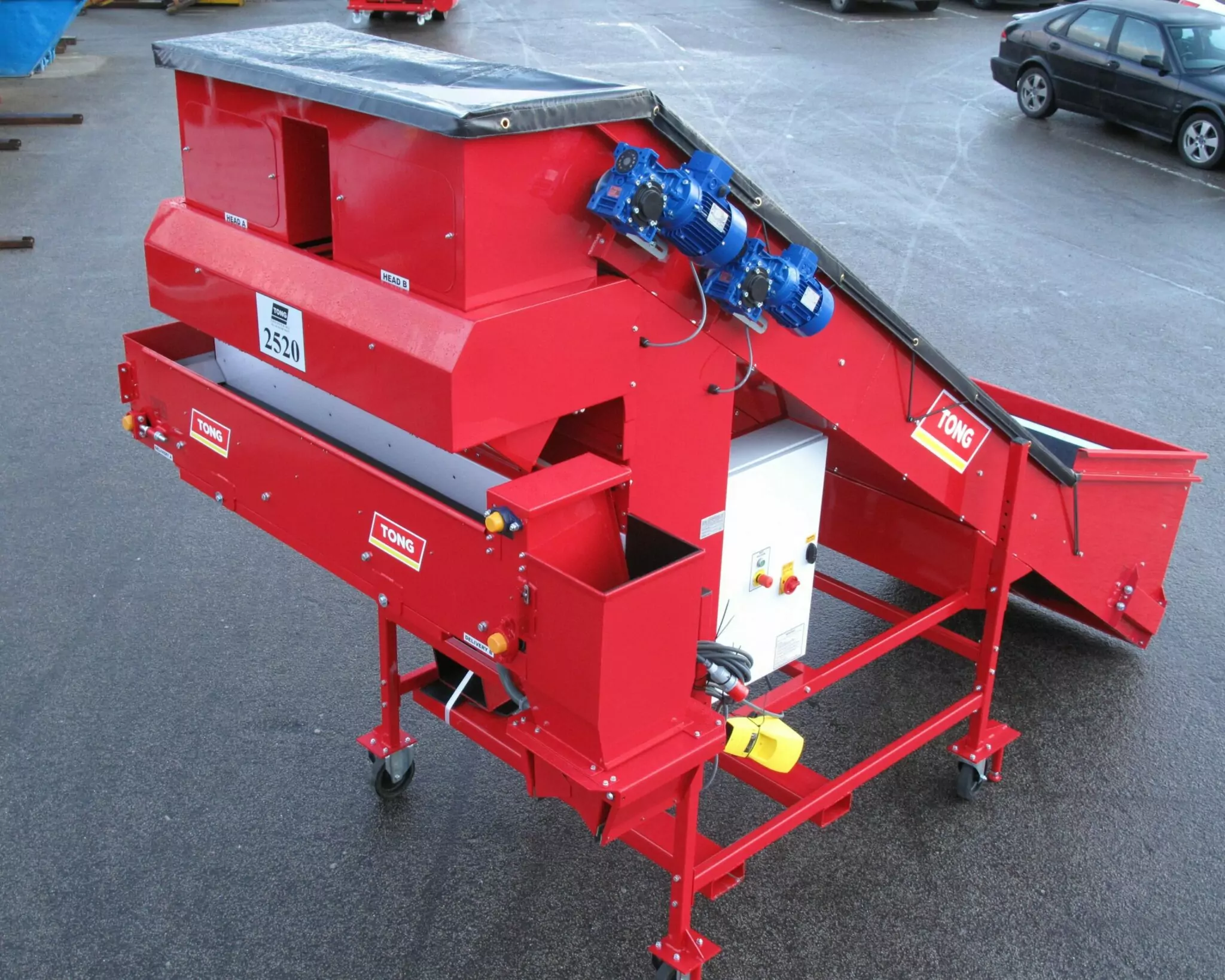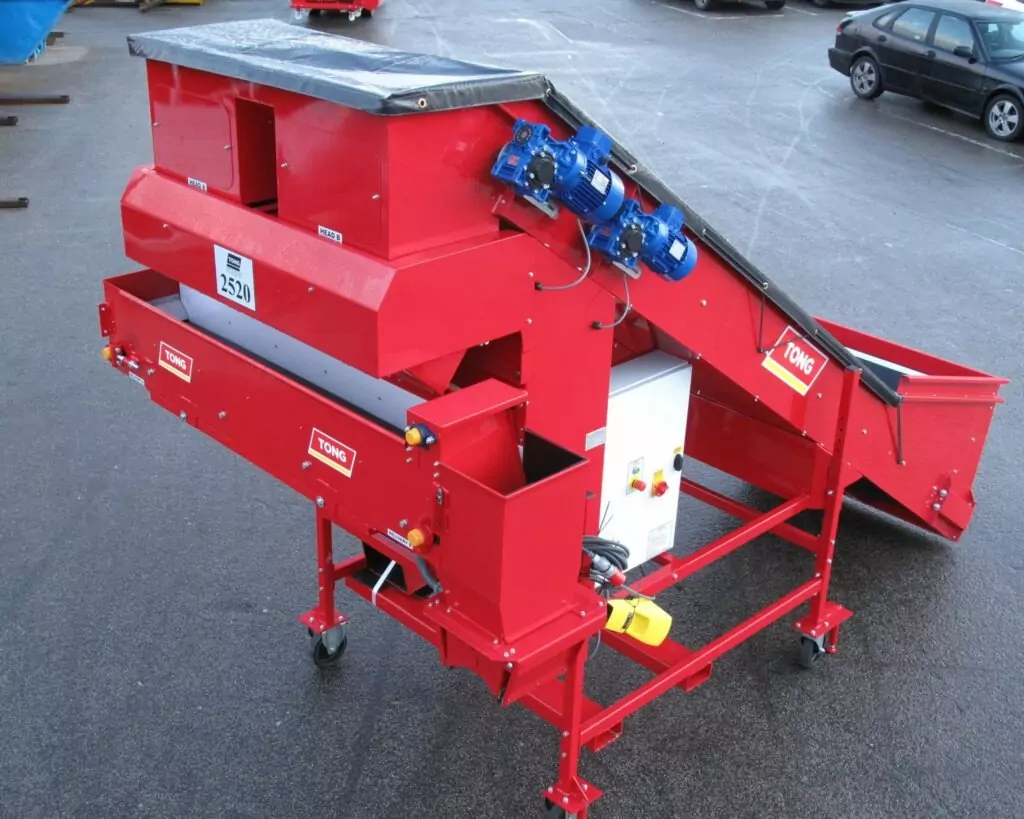 2520
TANK WEIGHER
Tong's highest capacity vegetable weigher, the 2520 model is manufactured with two double belt feed systems and two tanks, for high capacity crop weighing of up to 600 bags or 12-15 tons per hour on 25kg bags.
As one batch is weighed and discharged, the second batch is weighed ready for discharge, meaning continuous weighing with minimal stoppage time for bag or tray changing, and maximum throughput.
Suitable for weighing bags and trays, the 2520 weigher can be fitted with side-mounted pneumatic bags jaws for holding bags, or the machine's crop conveyor can gently discharge crop directly into trays.
Suitable for use on a wide range of root crops and on bag or tray sizes from 12.5kg to 50kg, the 2520 weigher bagger is available with a choice of two lengths for the infeed systems. The 2520S is built with shorter, 3.6m long belts and the 2520L is built with a 4.3m long belt. Talk to Tong to find a weigher that suits your specific requirements.