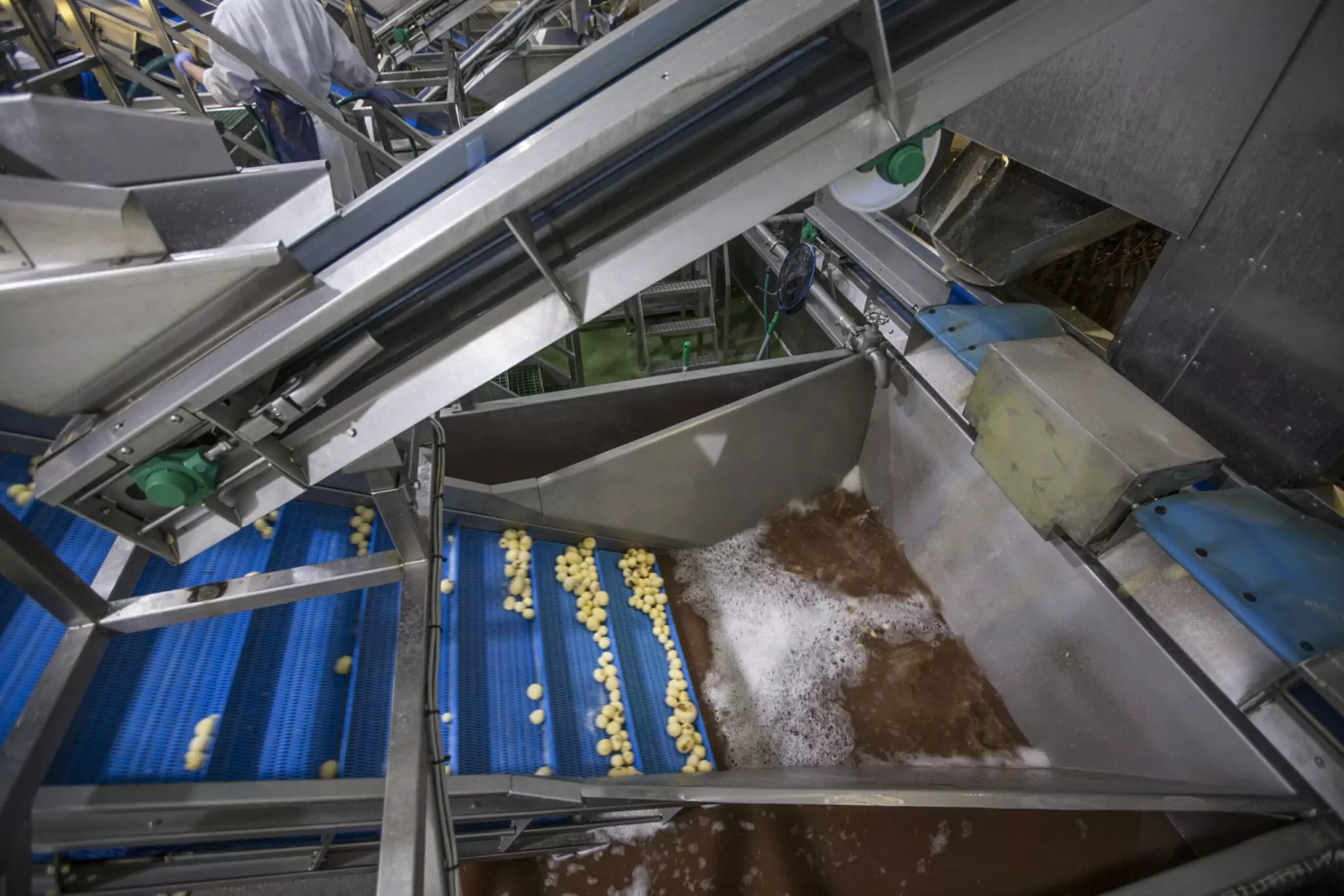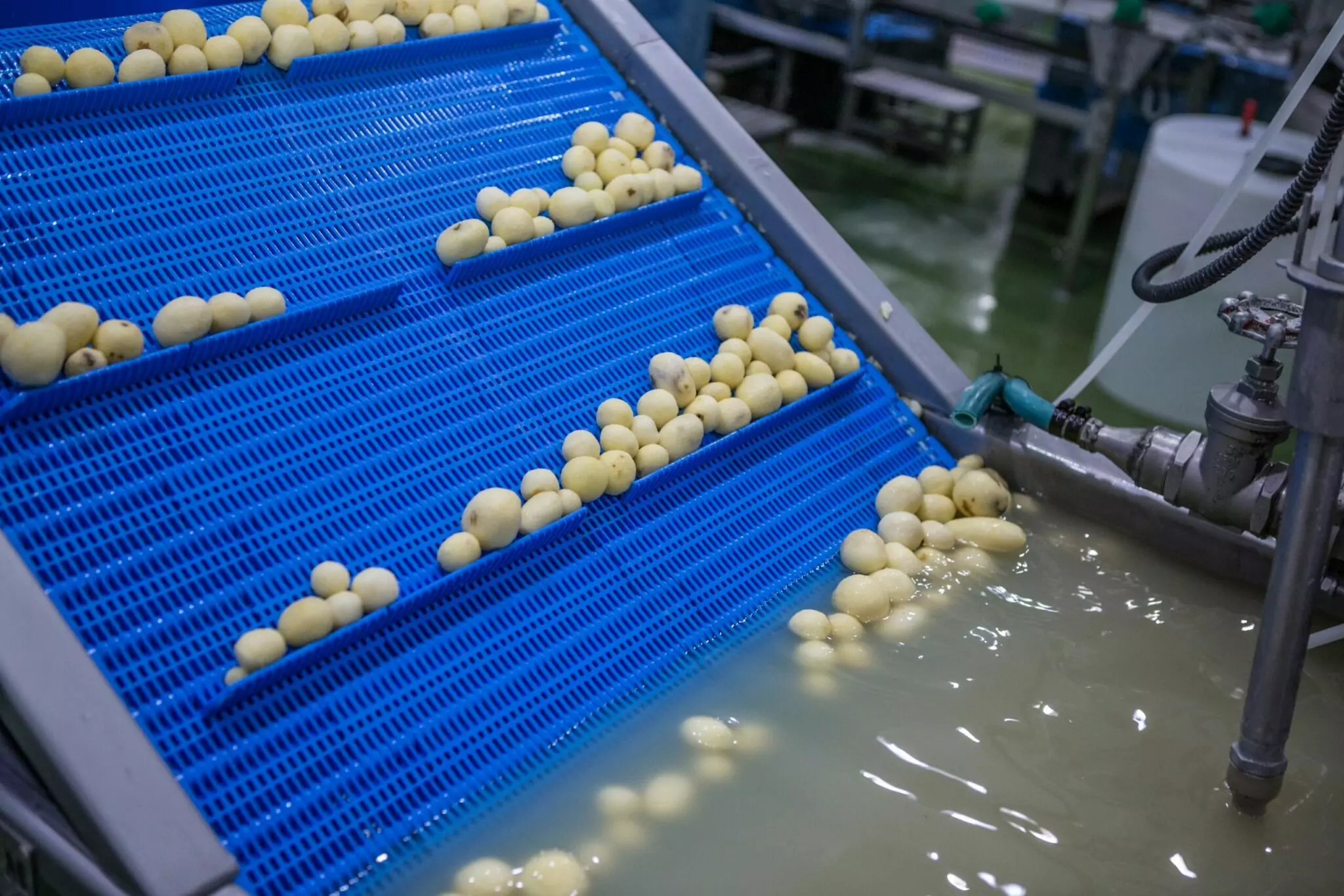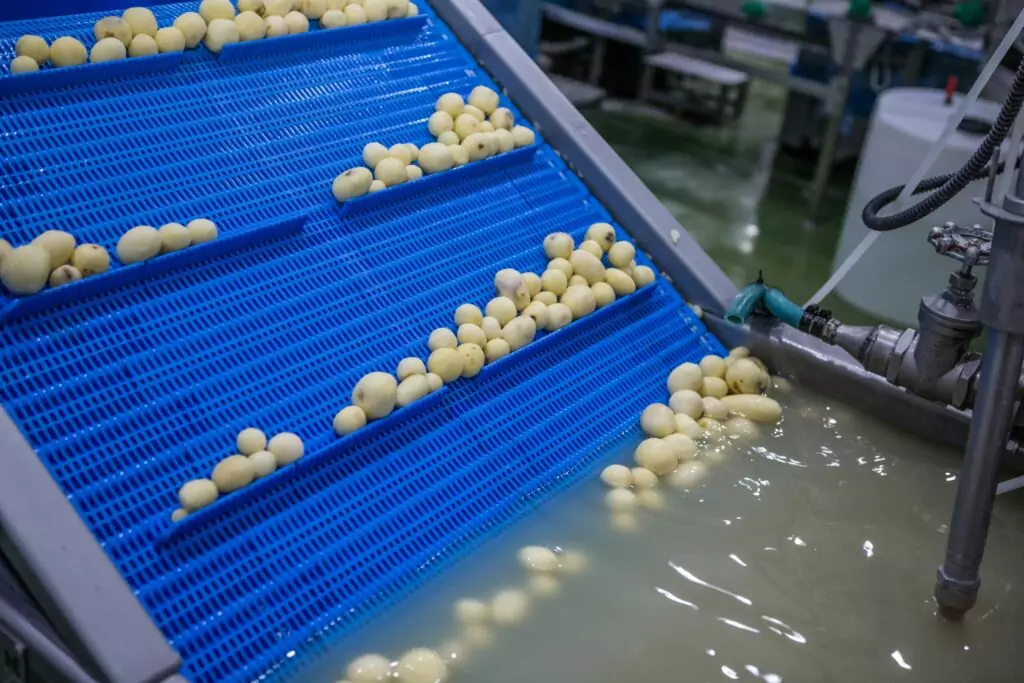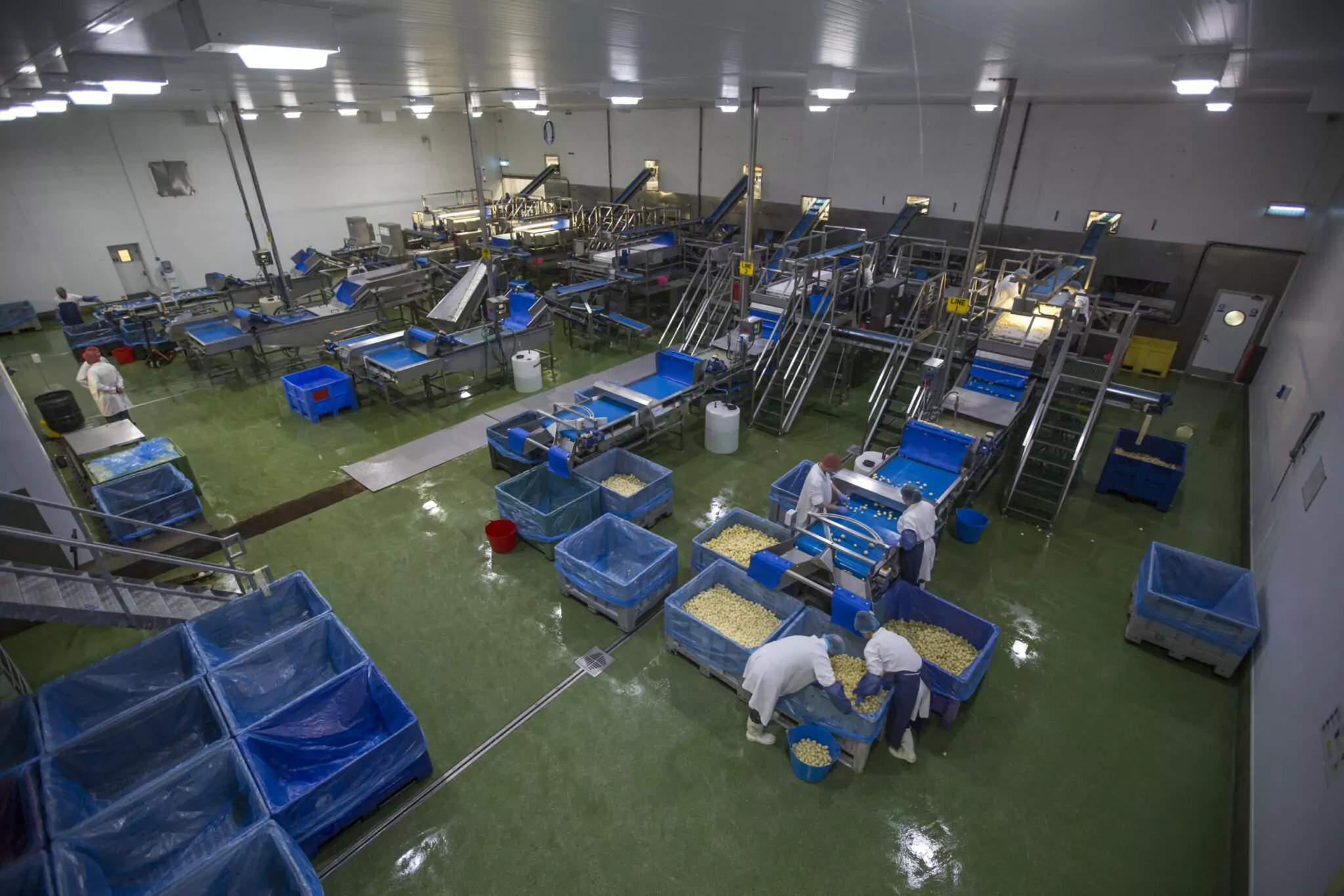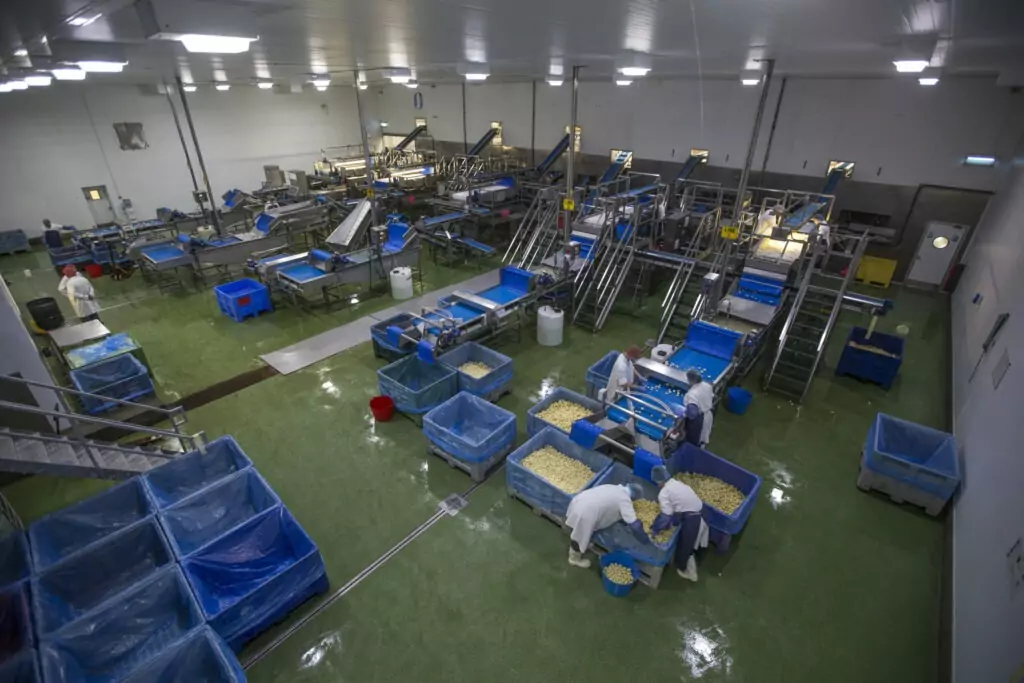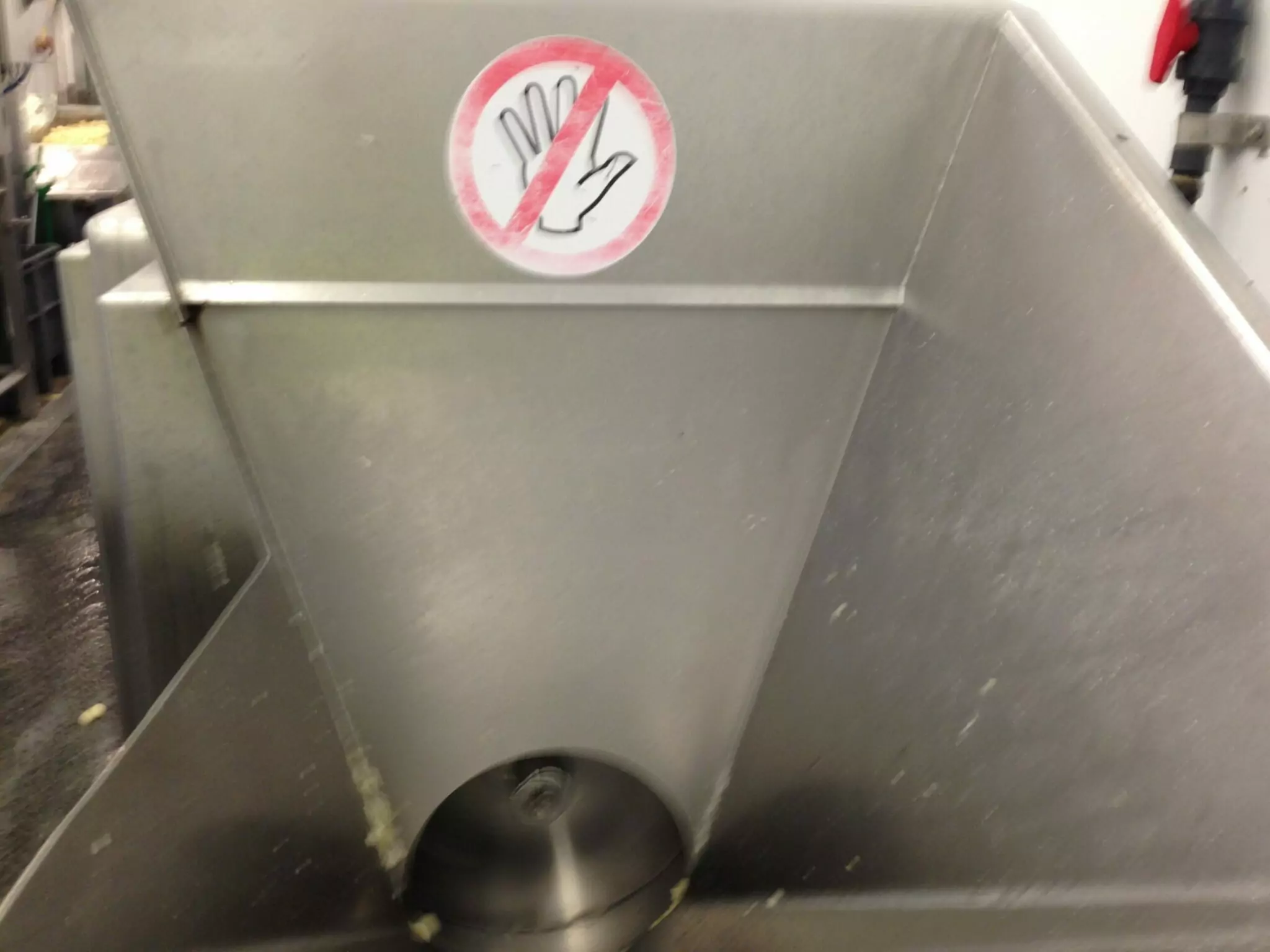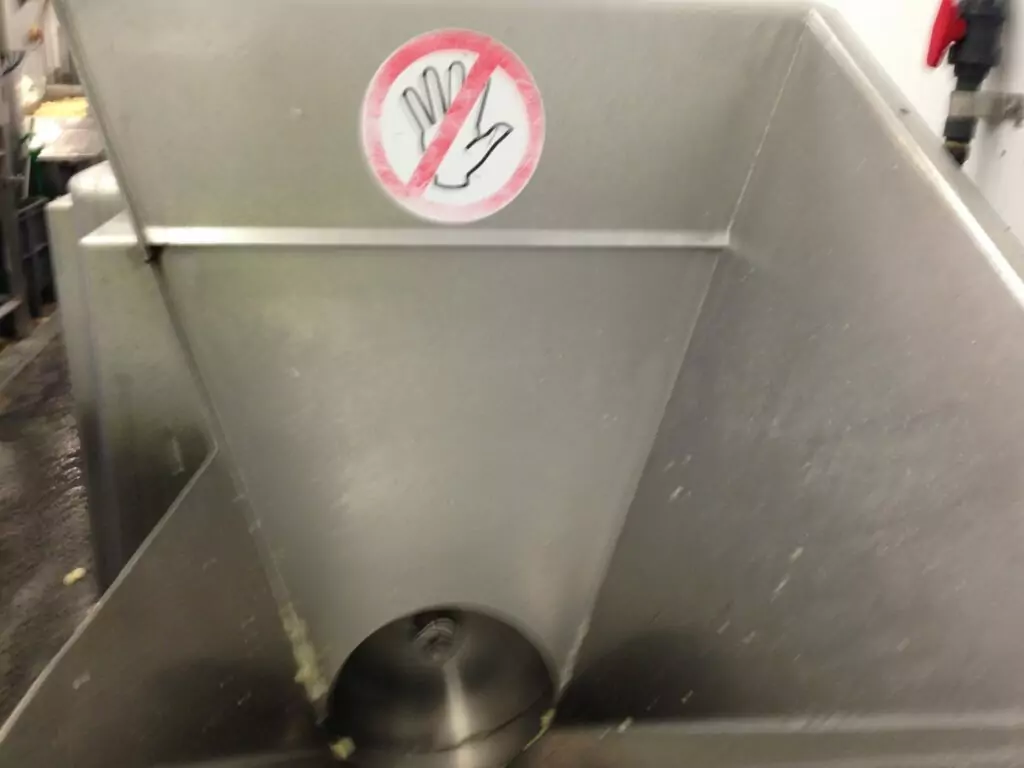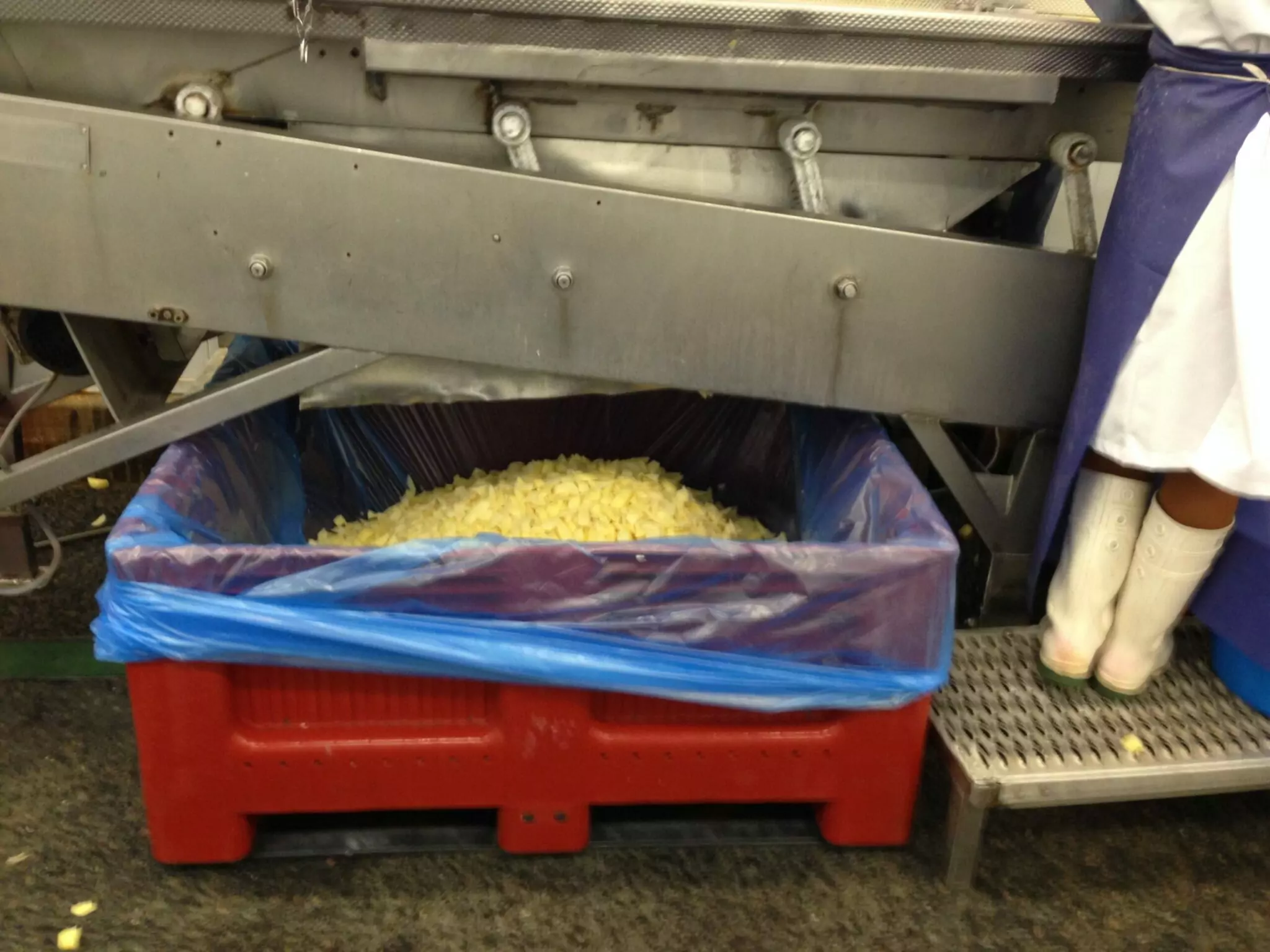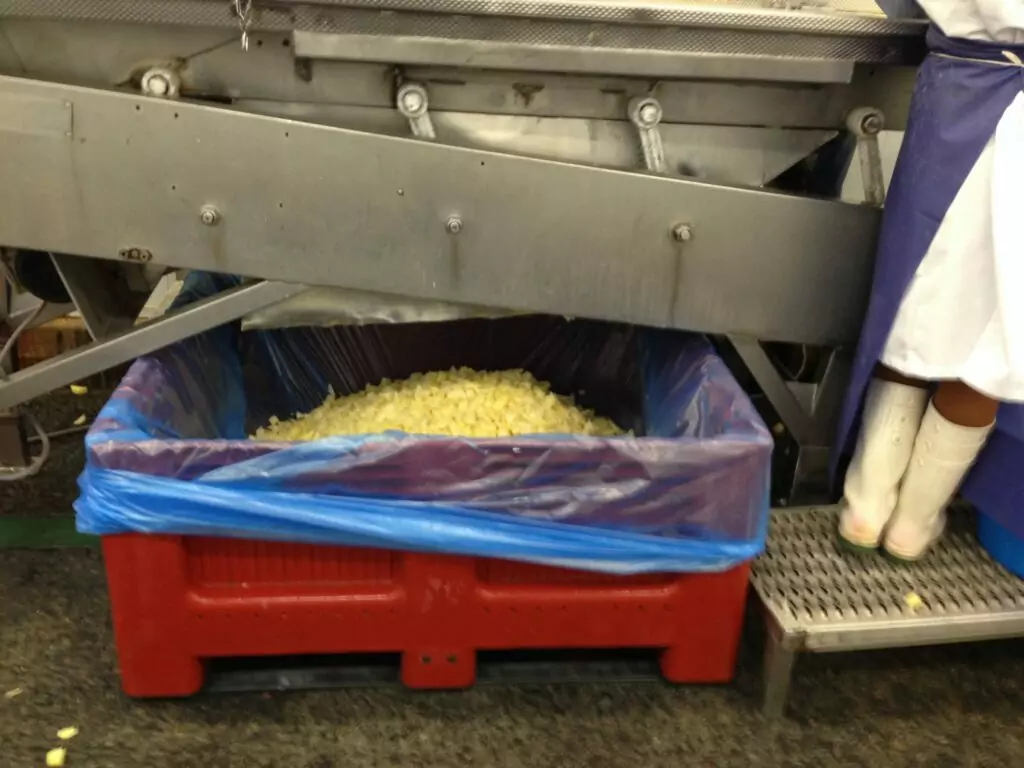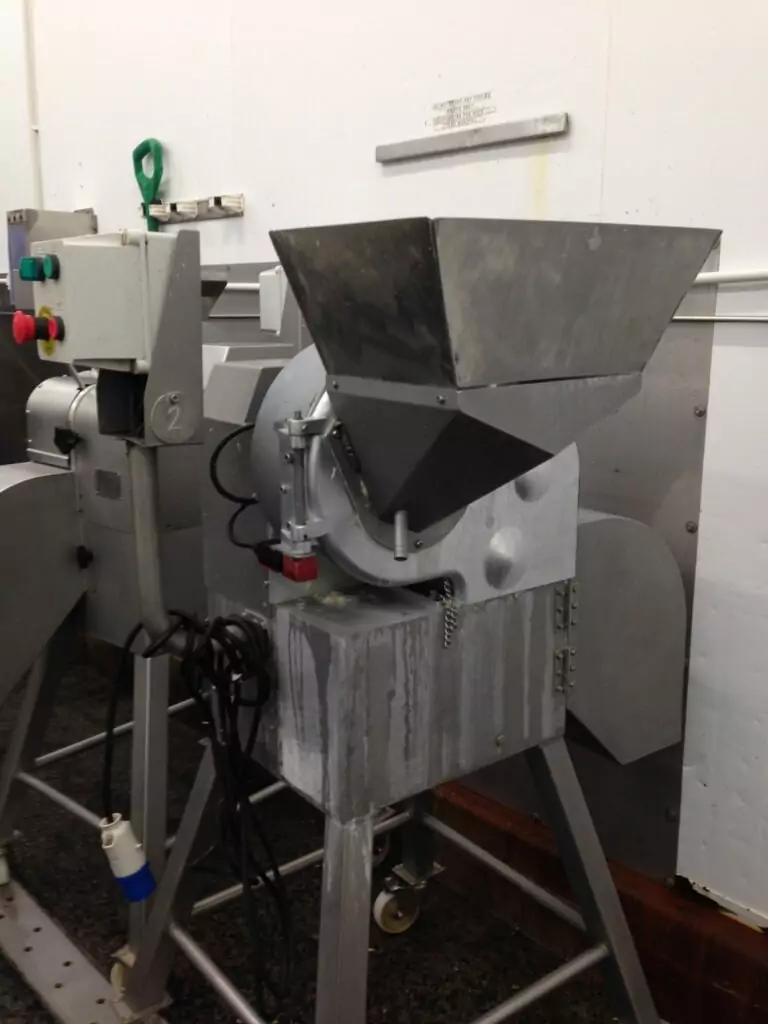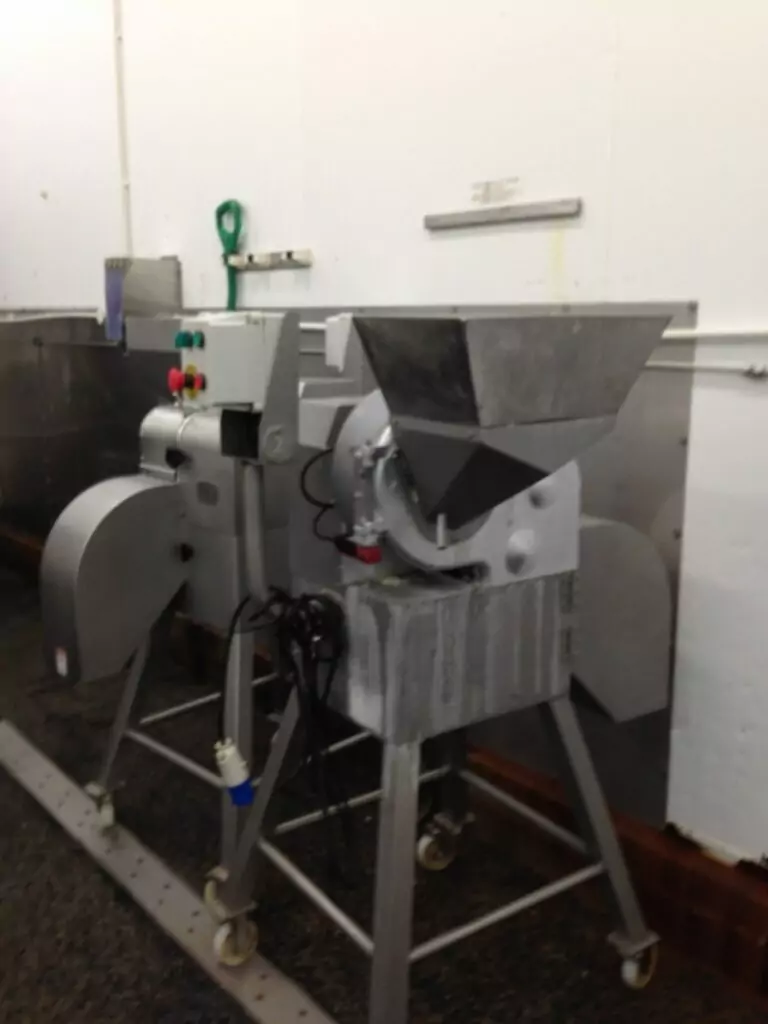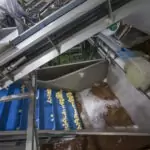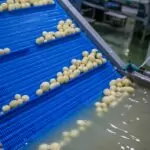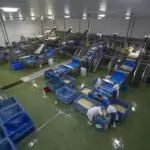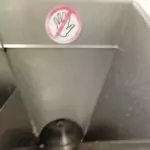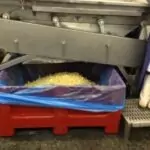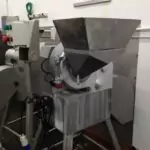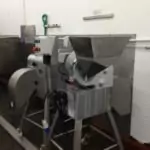 Processing Products
Industrial Potato Peeler
High quality, hand-peeled finish
Suitable for wet and dry peeling
Low maintenance peeling system
Make an enquiry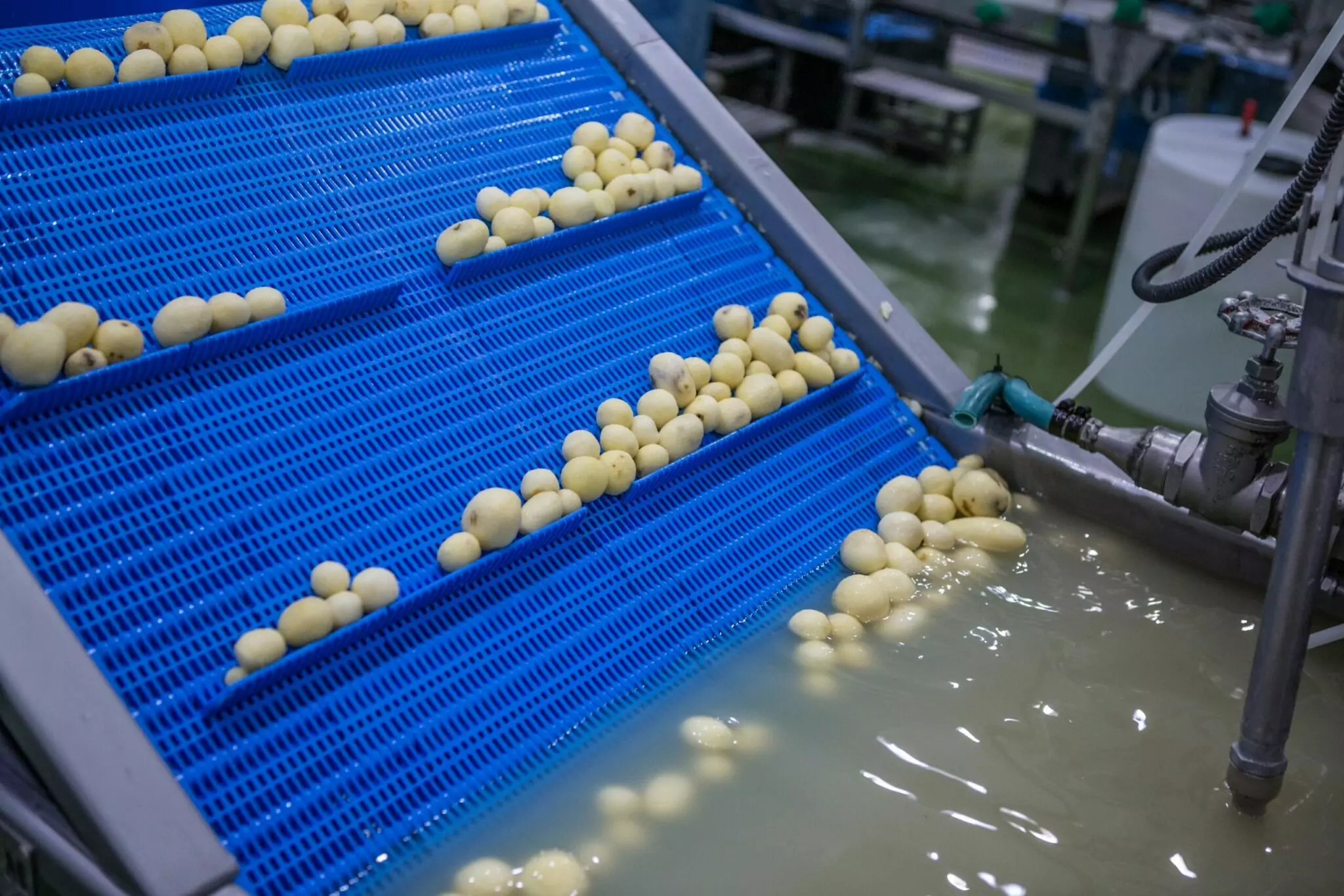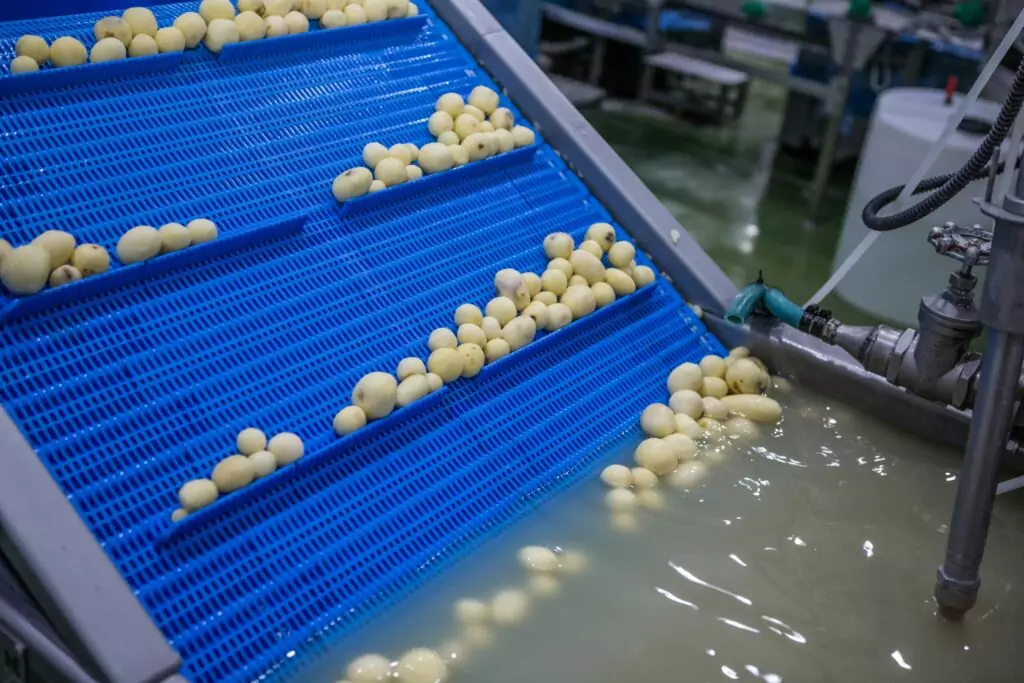 High quality potato and vegetable peeling
For a high quality, hand-peeled finish, choose the industrial potato peeler from Tong.
Built to provide optimum peeled finish, a potato peeler from Tong is the ideal vegetable and potato peeling machine for continuous peeling of a wide range of pre-washed root crop including potatoes and beetroot, to carrots and parsnips.
The industrial potato peeler incorporates a heavy-duty full-length knife drum and integrated auger which allows gentle and efficient vegetable peeling as crop passes through drum.
HAND-PEELED FINISH
HIGH VALUE AUTHENTIC APPEARANCE
UP TO 5000kg
per hour
CONTINUOUS POTATO KNIFE PEELING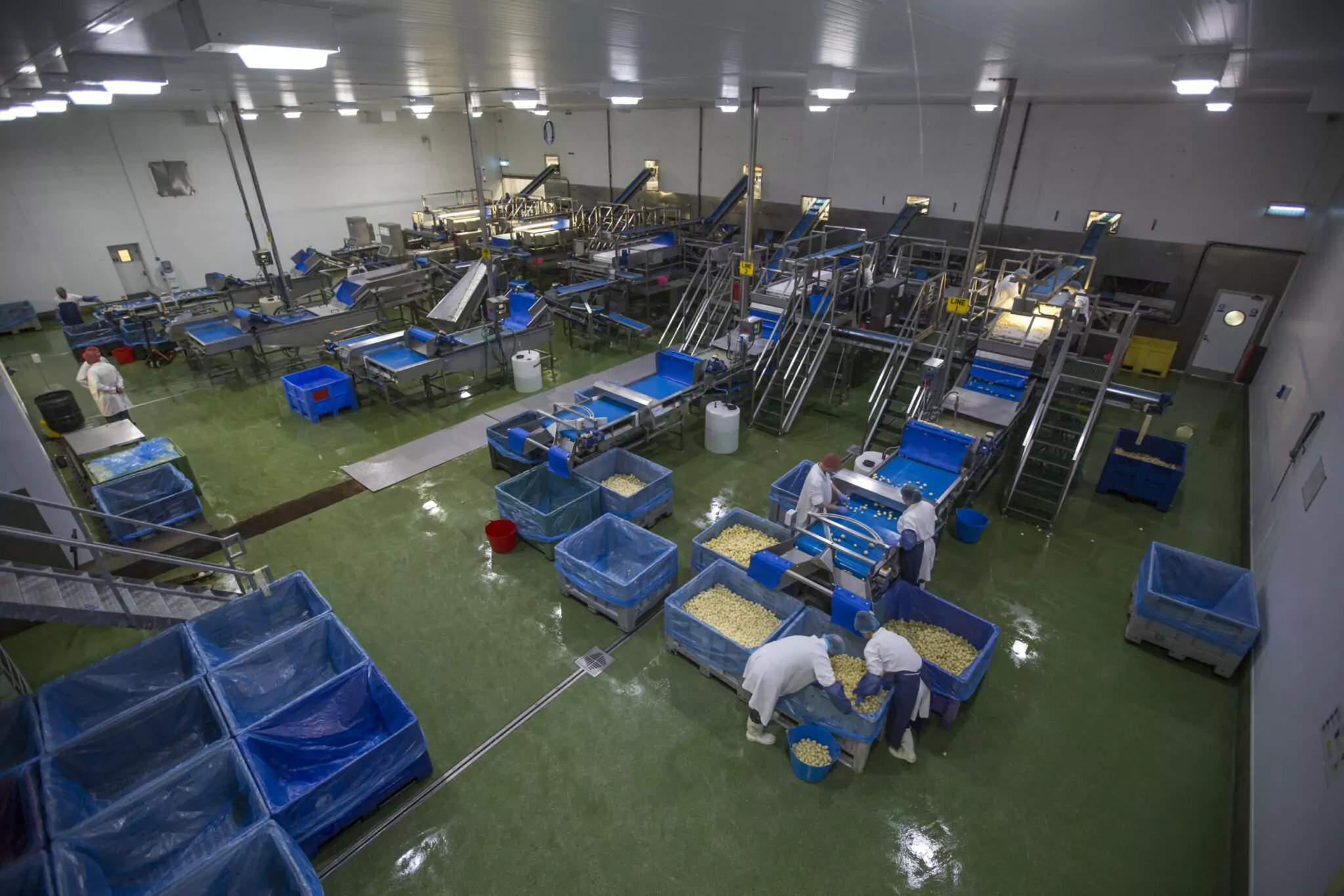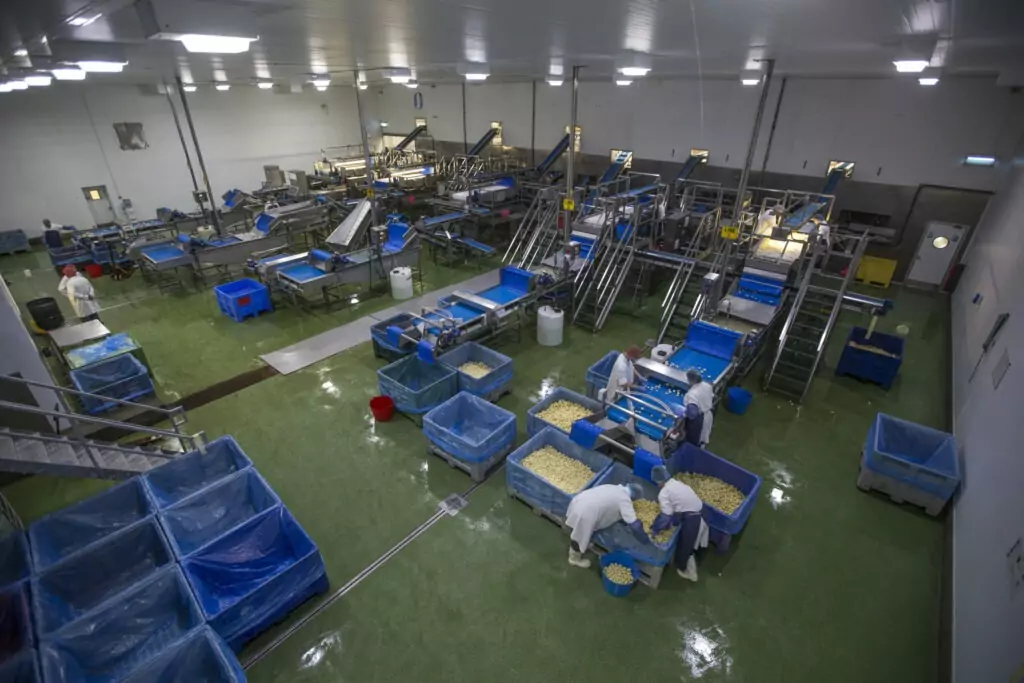 OPTIMAL YIELD, MINIMAL WASTE
The industrial potato peeler from Tong ensures the finished peeled product has a 'peeled by hand' appearance, making it look authentic and appealing. Manufactured with unique cleaning shafts for effective cleaning of the inside of the drum, these internal drums ensure continuous potato peeling and no loss of peeling capacity. The industrial potato peeler ensures optimal and guaranteed rotation of the product, for 100% potato peeling results at capacities up to 5000 kg per hour.
FEATURES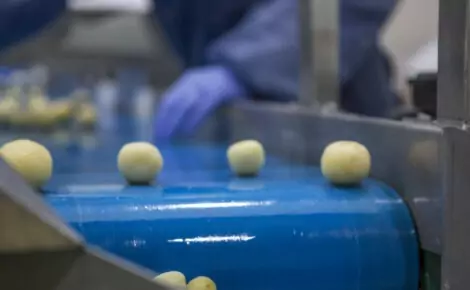 HIGH QUALITY FINISH
The knife peeler from Tong gives a high-quality, hand-peeled finish, for excellent appearance and extended shelf-life when it comes to potato peeling.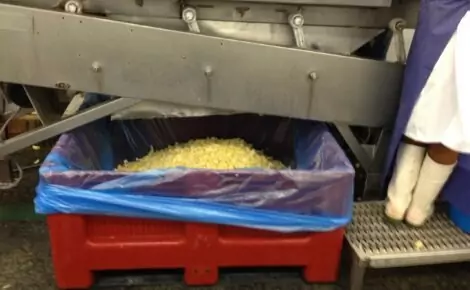 DRY & WET PEELING
Suitable for wet and dry vegetable and potato peeling applications, the knife peeler offers flexible peeling to suit all requirements.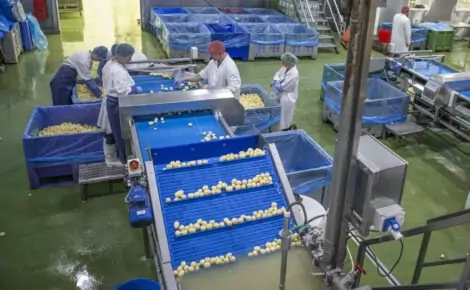 LONG KNIFE-LIFE
The knife peeler offers efficient results and reliable performance, manufactured with heavy duty, high quality peeling knives.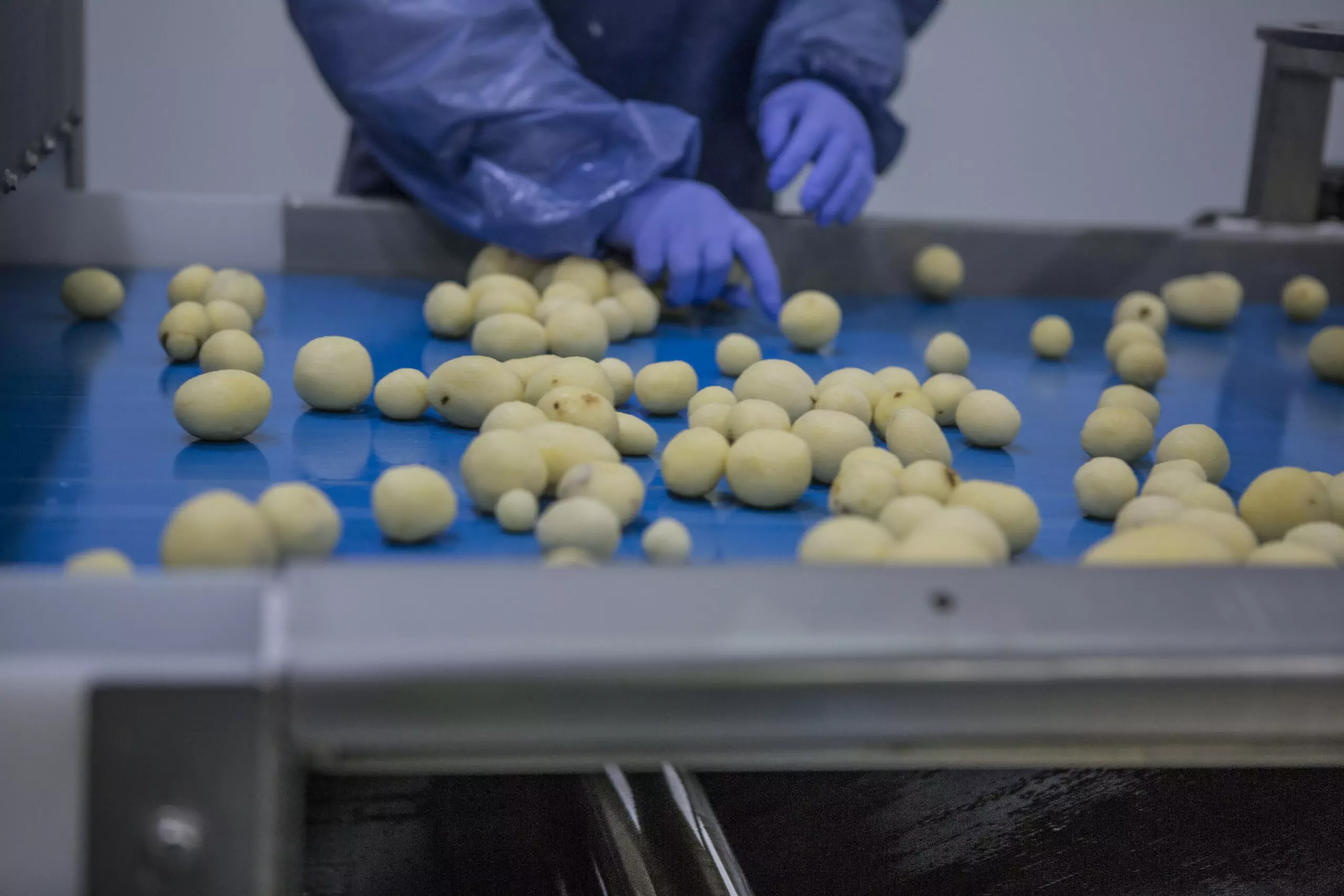 RELIABLE &
LOW MAINTENANCE
POTATO PEELING
High capacity potato peeling typically generates a large amount of waste; not only that, traditional potato peelers can often require ongoing maintenance and repairs. The industrial potato peeler from Tong has been designed to offer the best solution in terms of waste and maintenance. It ensures a high yield and minimal waste, as well as very few wearing parts, meaning that the maintenance requirements are exceptionally low.
With its advanced and user-friendly design, the Tong potato peeler is market-leading, giving vegetable processors optimal yield, capacity and crop rotation, alongside low peeling loss, minimal downtime, the longest blade life, and very easy knife changing.
SEE THE POTATO KNIFE PEELER IN ACTION