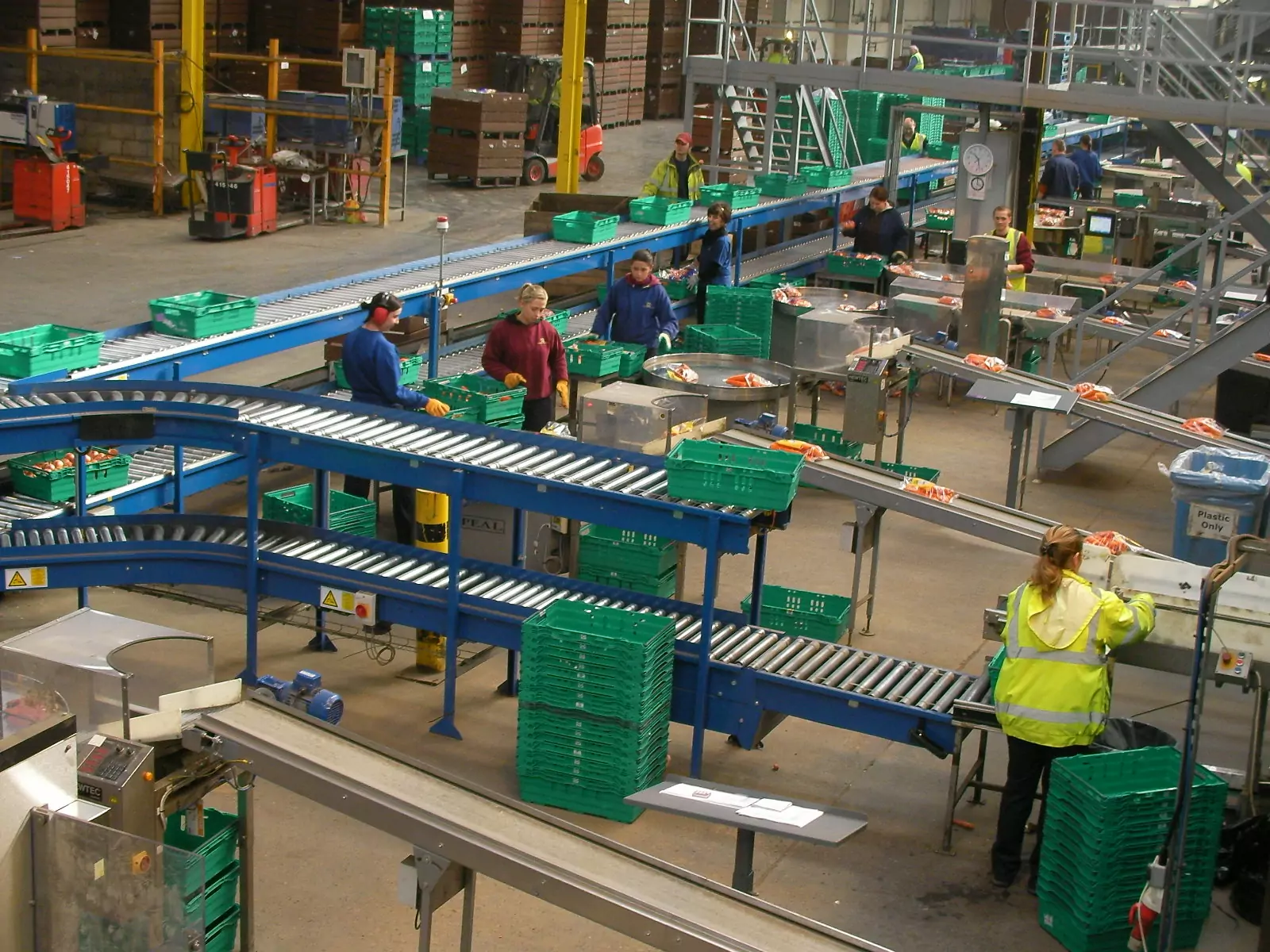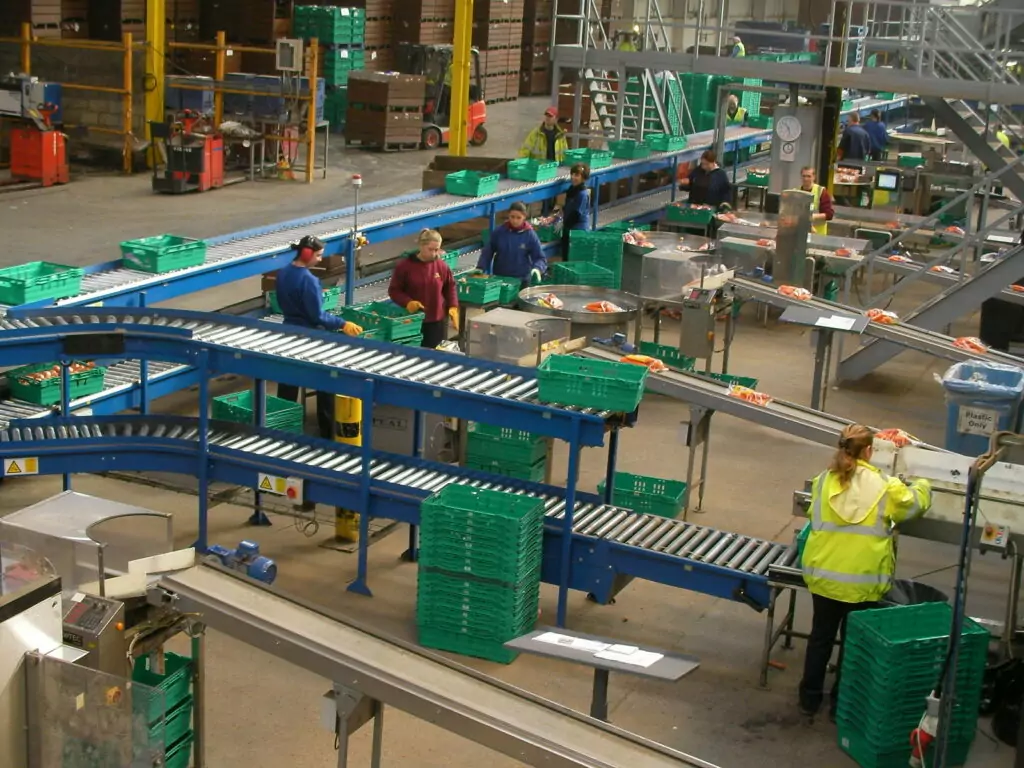 Conveying Products
Packing Conveyors
Conveyors for all applications
Belt, roller & modular systems
Complete design & manufacture
Single machines to turnkey systems
Make an enquiry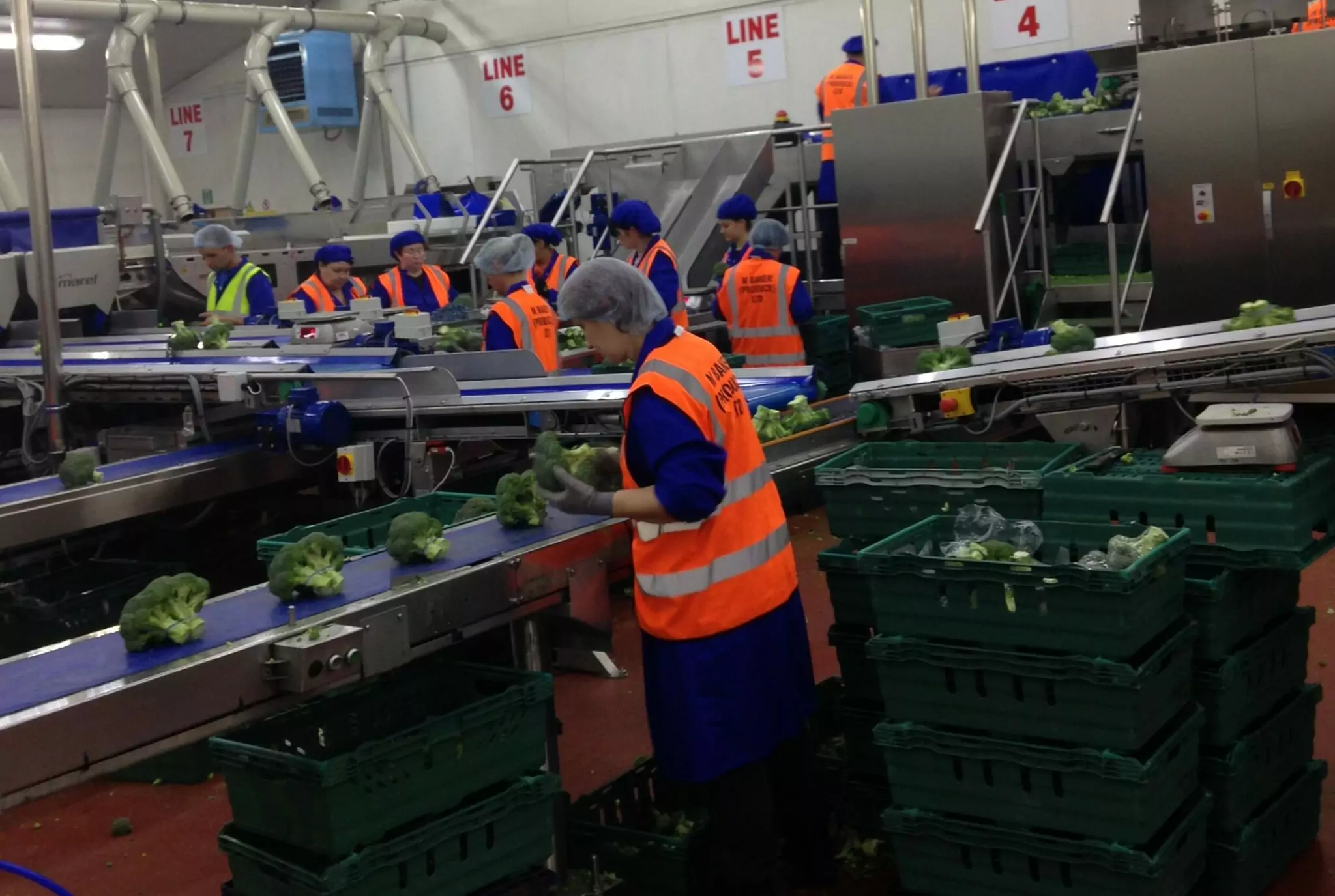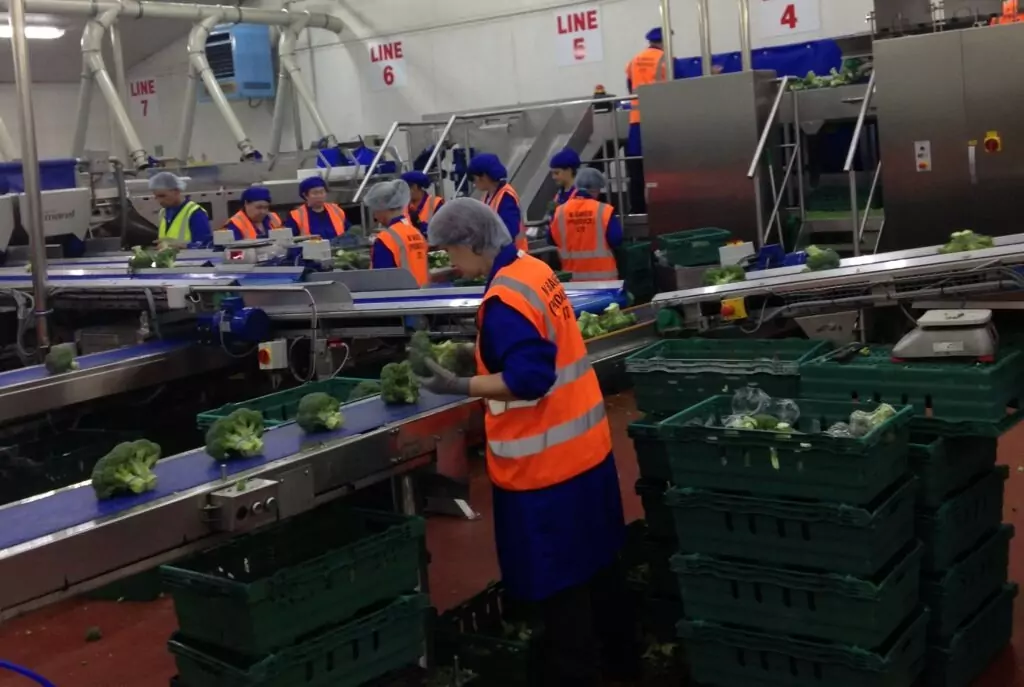 CONVEYING SOLUTIONS FOR ALL INDUSTRIES
Whether you are looking for heavy-duty packing conveyors to transport produce from one process to another, or you require a complete conveying system to transport packs, parcels or pallets, Tong is dedicated to working closely with clients in all types of industries to fully understand our client's conveying requirements and design a solution that meets their exact requirements.
With a wide range of standard packing conveyors and elevators, Tong offers a conveying solution for every application, however large and small. From individual machines to complete turnkey solutions.
FEATURES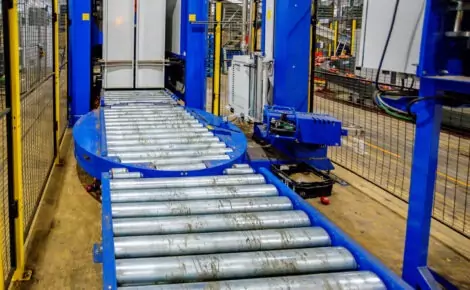 PALLET HANDLING CONVEYORS
Built with flexibility and heavy-duty usage in mind – up to 1500kg per pallet, Tong pallet conveying systems are manufactured with the most robust construction to handle the most demanding conditions. Designed for moving larger, heavy loads around your factory or distribution centre, pallet conveyors ensure optimum ease and safety when conveying bulk items.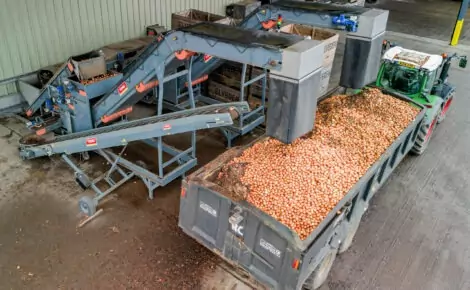 VEHICLE LOADING CONVEYORS
Built to suit your requirements, vehicle loading elevators help to minimise labour requirements and increase efficiency of handling and despatch facilities. Tong's versatile flexible packing conveyors are commonly used in conjunction with our vehicle loading belt elevators to offer a complete, yet mobile, vehicle loading solution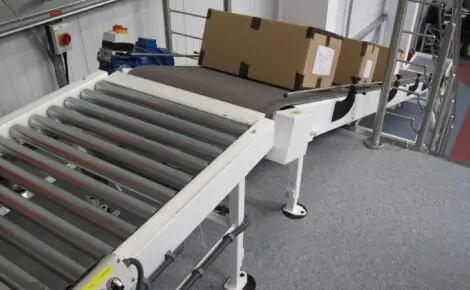 MULTI-LEVEL & MEZZANINE CONVEYORS
Mezzanine conveyors, also referred to as multi-level or inter-floor conveyors, offer reliable movement of bulk loads, up and down from second level floors. Ideal in warehouse and distribution environments where packing and product distribution is on different levels, inter-floor conveyors are most commonly manufactured with a grip-top belt for safe transfer of product between levels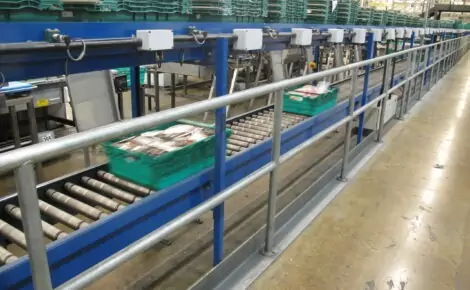 POWERED ROLLER CONVEYORS
Powered roller conveyors are some of the most versatile and economical conveyors available in material handling, and have the added benefit of being easily reconfigured to meet current demands and future challenges.
Tong offer a bespoke conveying system design service which can incorporate the following powered roller conveyors systems to suit your requirements.
Lineshaft Conveyors – The Tong Lineshaft conveyor is powered by a shaft beneath the rollers. These conveyors are suitable for light applications, such as cardboard boxes.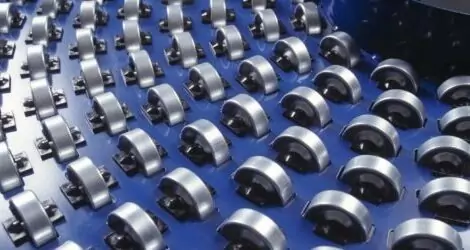 SKATEWHEEL CONVEYORS
Plastic or steel skatewheel mounted either on a common shaft or axle or pressed into a "maltese cross" style punched hole. Supplied either as straight conveyor or bend conveyor.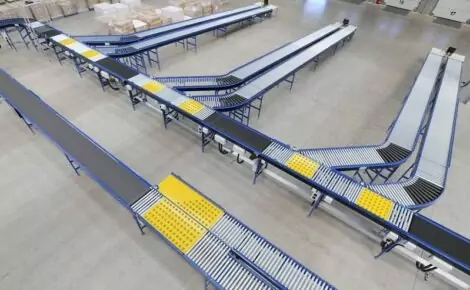 FLEXIBLE CONVEYORS
Built to perform in the most demanding situations, whilst being movable and mobile for ultimate flexibility of use, Tong flexible conveyors are ideal for use in handling facilities where sorting and conveying of products is required in smaller spaces or several locations.
Durable and Robust – For total stability and strength, our flexible conveyors are manufactured with reinforced, ribbed zinc plated steel side plates with structural support across width. Heavy duty square tubing legs, fully bolted design without rivets and roller retaining tag washers all contribute to a very robust and reliable flexible conveying system.
Compact Design – Available up to 25m, Tong flexible conveyors compact to a 1/3 of its size when not in use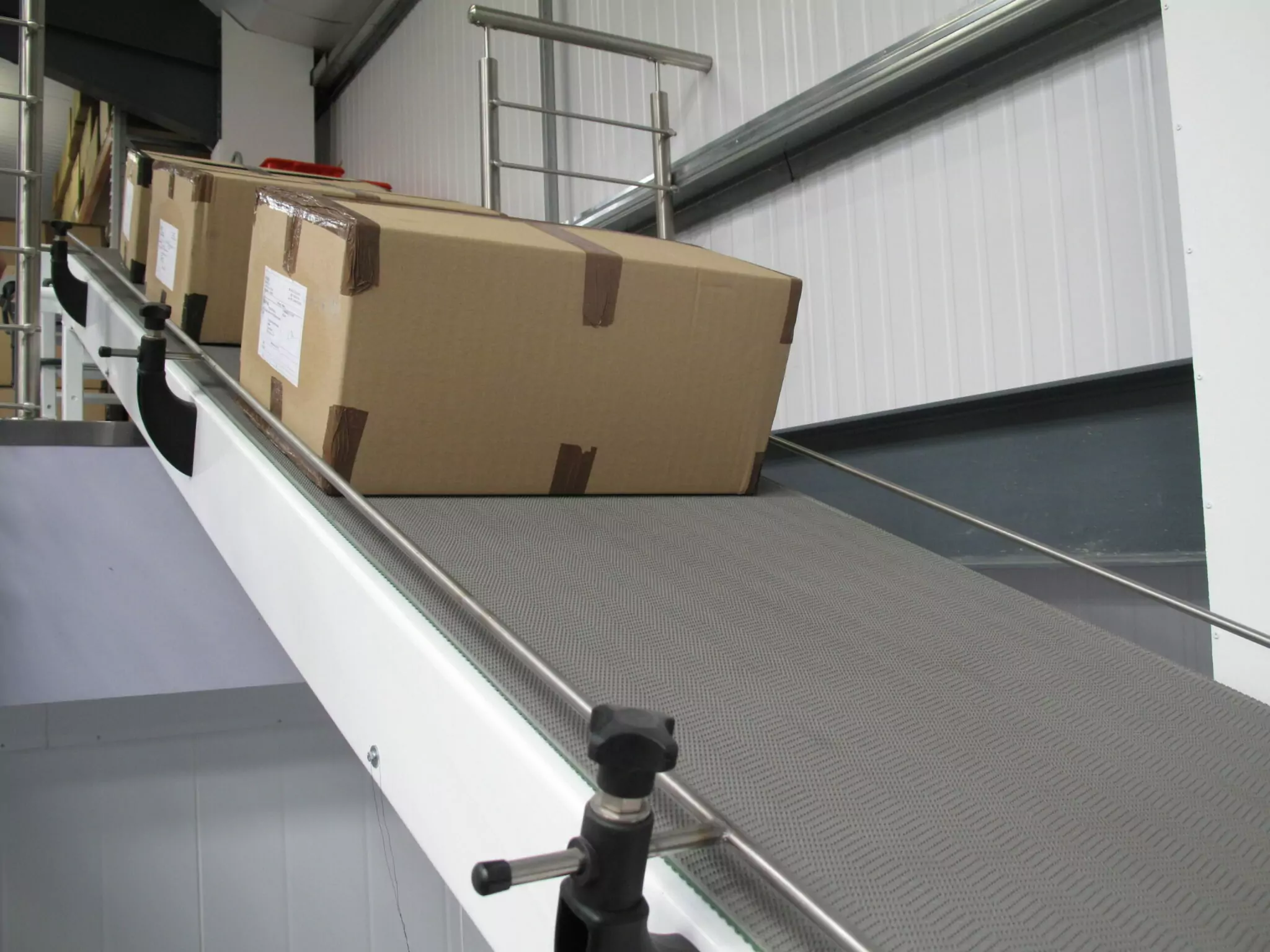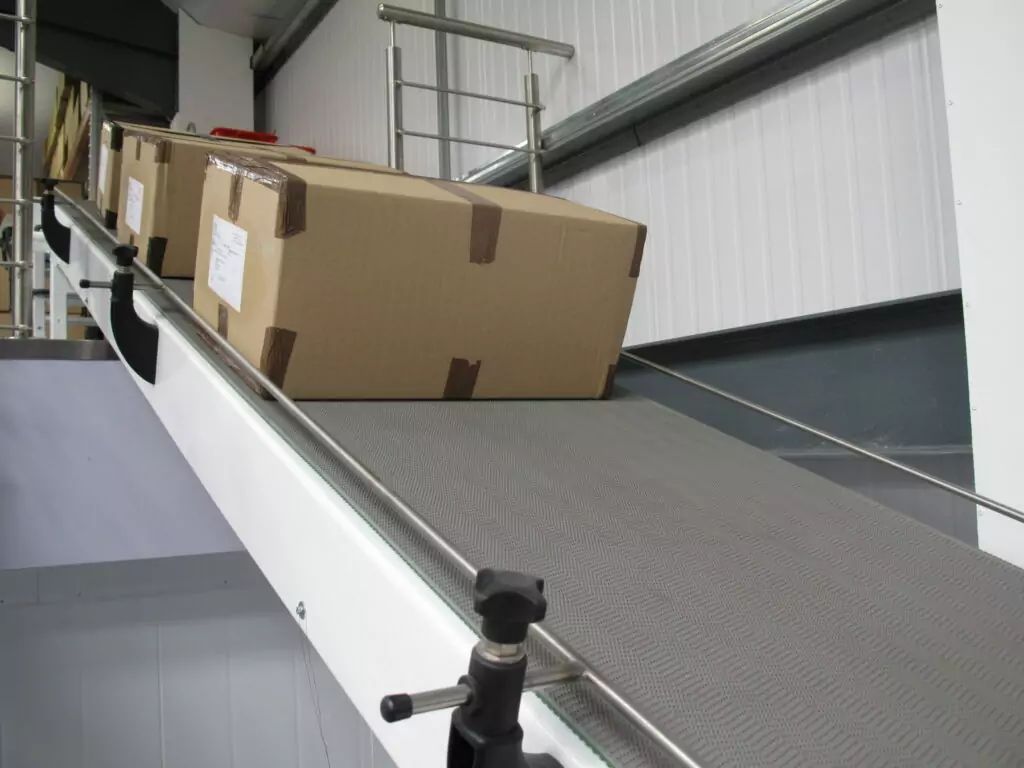 BELT CONVEYORS
For careful and gentle handling, Tongs range of packing belt conveyors offer a reliable solution which can be designed to sure your exact requirements. From light duty conveyors to handle small products, to heavy duty conveying systems for boxes and trays, Tong can manufacture belt conveying systems in any shape, size or configuration, from single conveyors to full bespoke systems.
Grip-Top Belt
Designed for carrying light weight goods either inclined or horizontally, grip-top belt conveyors are ideal for papers, bags, boxes, cartons etc. The rough mesh pattern moulded into the top layer of the belt offers cushioning properties and absorbs impacts and vibrations.
Modular Belt Conveyors
Custom built to meet your exact requirements, based on modular design, Tong's modular belt conveyors offer a versatile conveying solution which can be built to fit with existing conveying equipment or as part of new conveying system, with the flexibility of adding more modular conveyors as future needs develop
Modular Chain Conveyors
Easy to maintain and exceptionally hard wearing, modular chain packing conveyors offer robust and reliable conveying in almost any application.