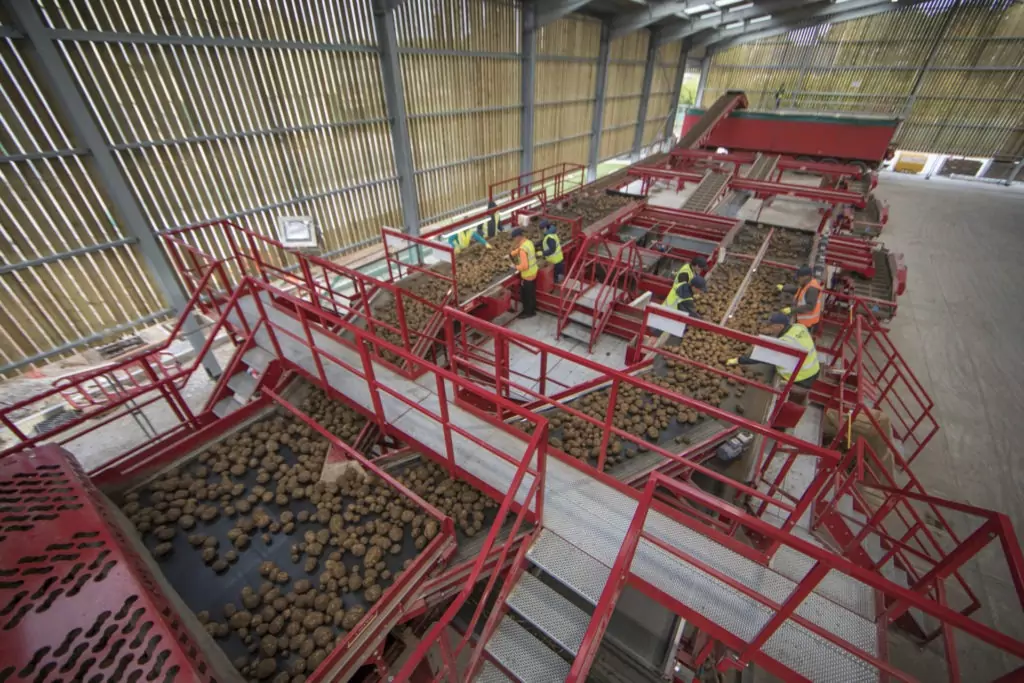 Caretaker Potato Grading Line
COMPLETE POTATO GRADING SOLUTION
Tong Engineering is proud to supply custom built handling equipment to Elveden Farms. Working from the Elveden Estate in Thetford, on the Norfolk/Suffolk Border, the farm extends to over 10,000 acres, making it one of the largest single farm units in Britain. Elveden supplies a wide variety of crop including potatoes, carrots, barley and parsnips, and is the largest producer of rye in the UK.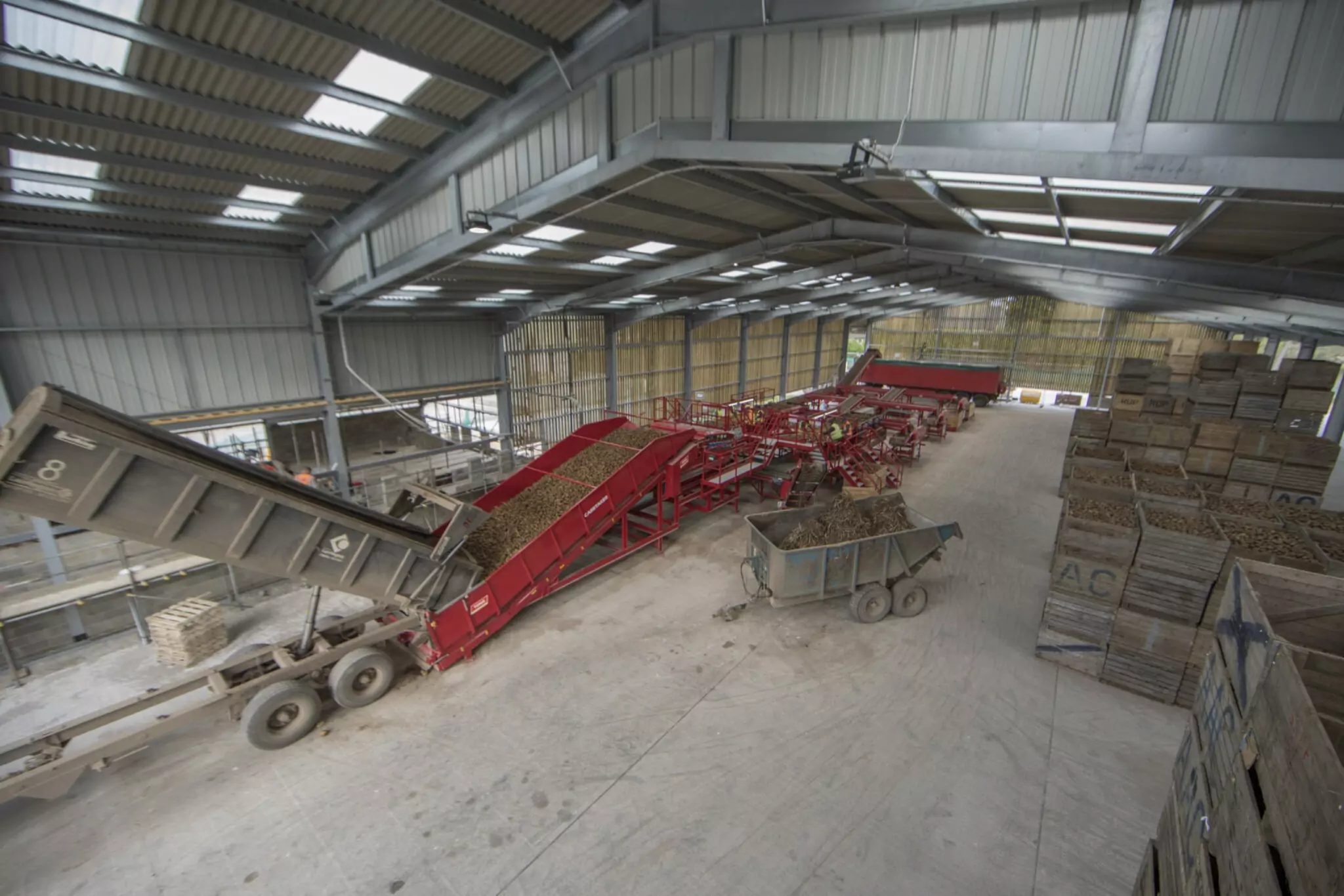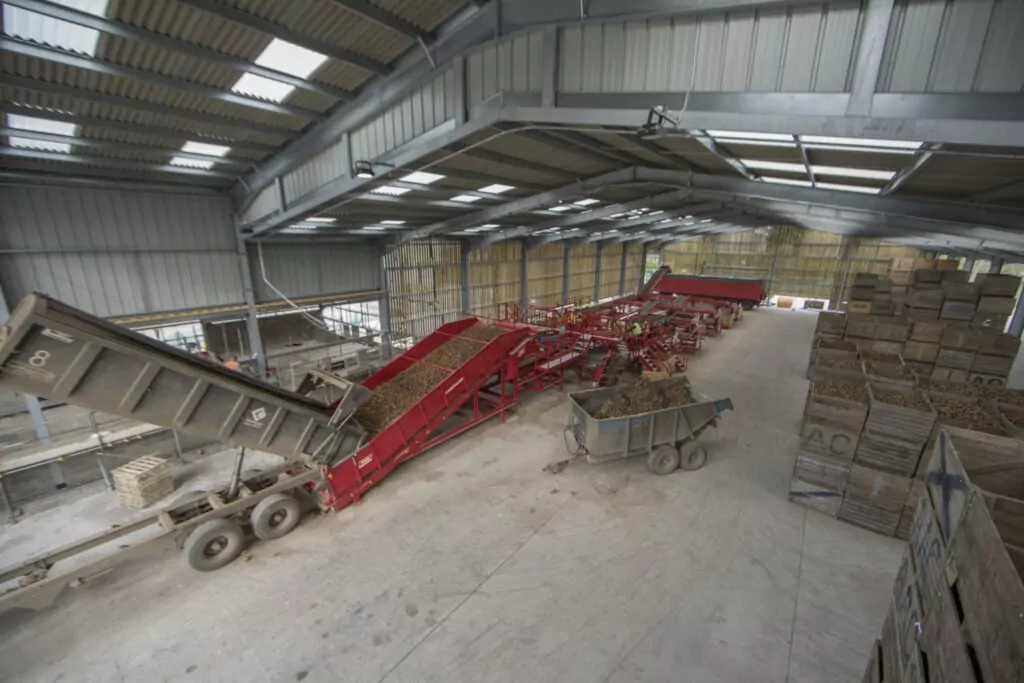 Complete Vegetable Grading
One of Tong's latest projects for Elveden Farms was a complete vegetable intake, cleaning, grading and loading system, which is largely used on the company's potato and onion crops. The onion and potato grading line comprises of a heavy duty Tong infeed hopper with trailer reversing sensors, Tong's market leading EasyClean separator, EasyGrade potato and vegetable grading screens and Tong Midi EasyFill potato and vegetable box fillers.
The Elveden Farms Solution
At the end of the system the Tong EasyLoad extending elevator gentle fills bulker lorries with ease, with an easy-to-use remote control.
This high capacity potato grading line has been designed to meet customer specification as a multi-use grading facility, which is capable of effectively cleaning and grading both potatoes and onions over the same configuration.
Another high quality potato grading and handling solution from Tong.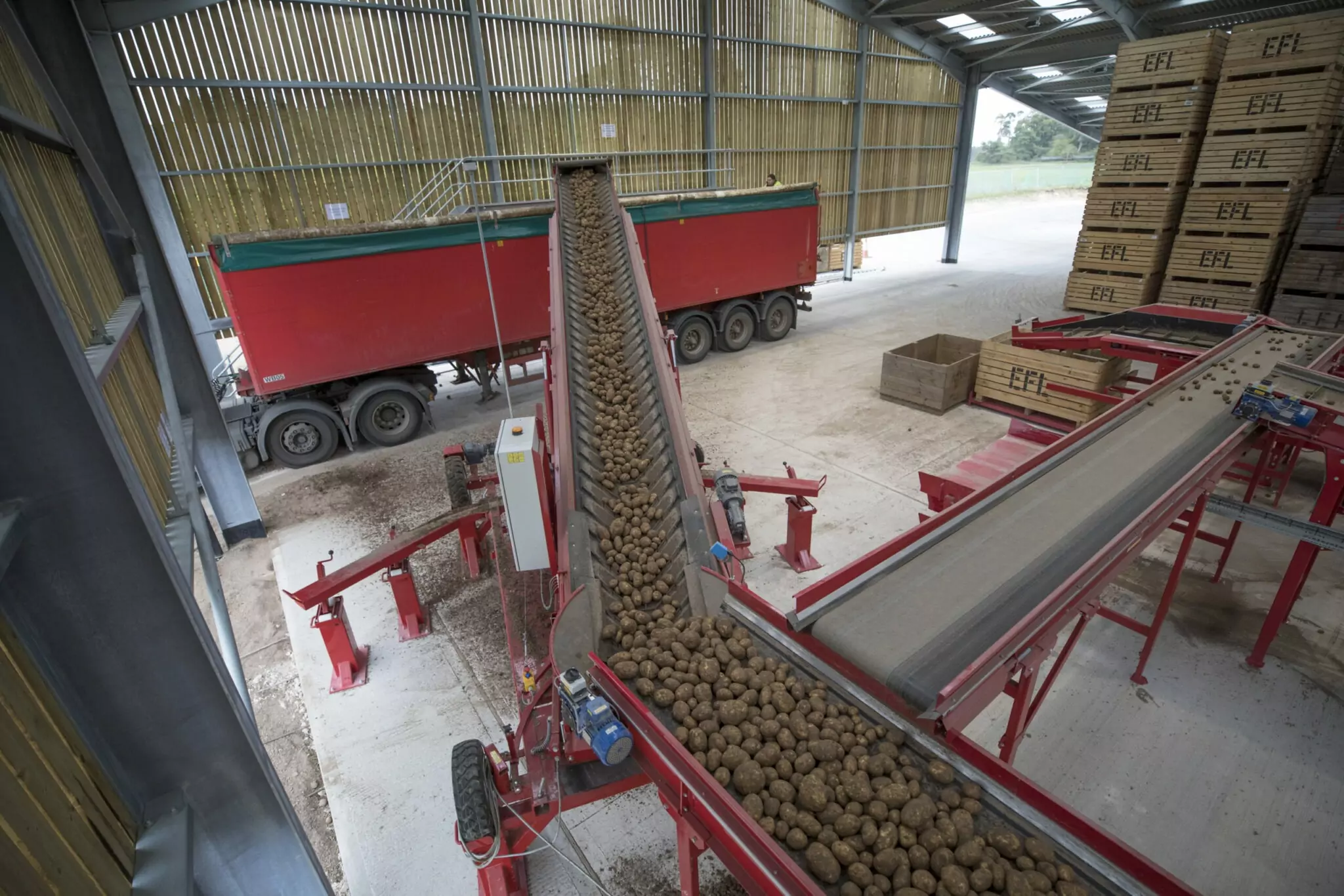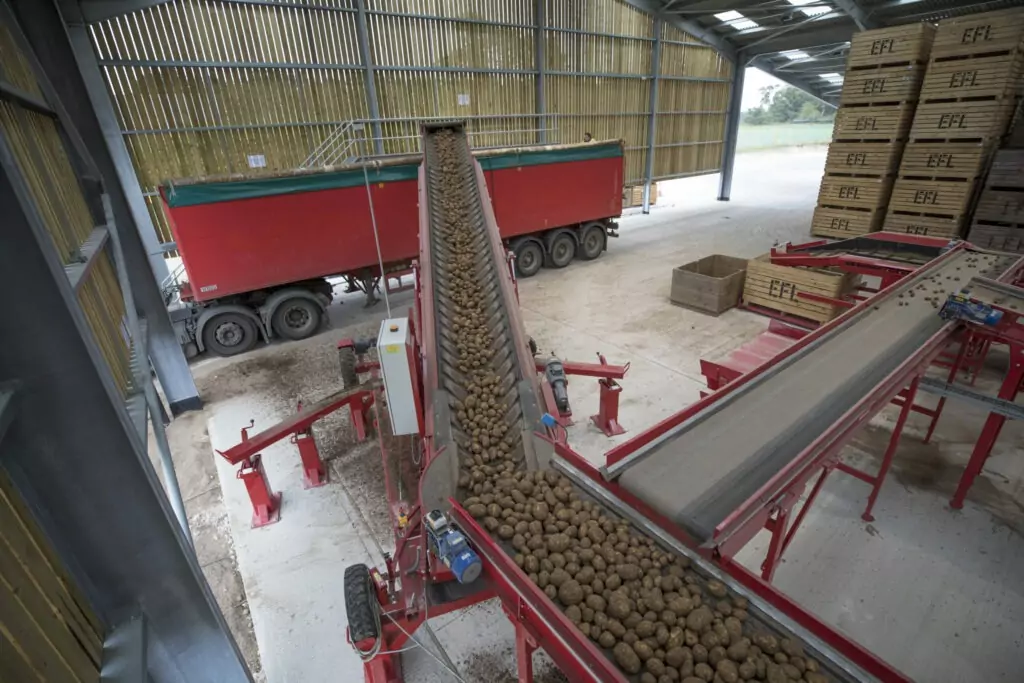 SEE THE POTATO GRADING LINE AT ELVEDEN IN ACTION…