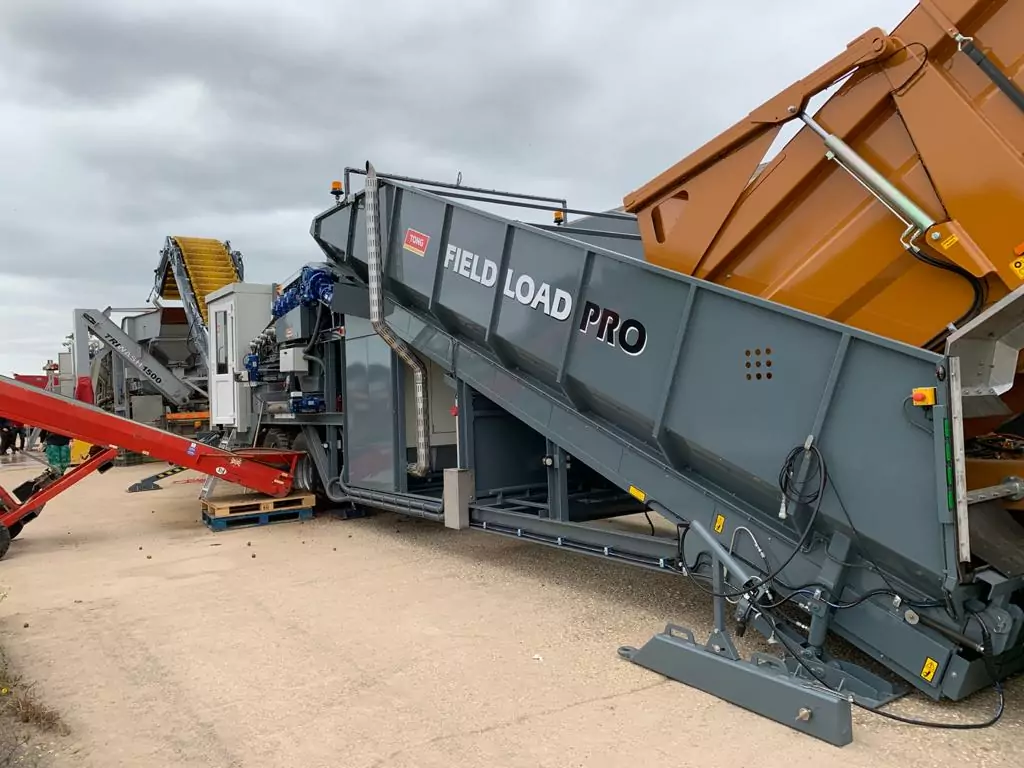 FieldLoad PRO & MonstaFill
WHITEWATER POTATOES & The FieldLoad Pro
Whitewater Potatoes Ltd is based in Hampshire, UK and grows approximately 40,000 tonnes of potatoes for crisps on 800ha of owned and rented land. Seed tubers are grown on a second farm in Scotland, ensuring crop quality control from seed to crisp. The company also farms cereals alongside a Soil Association-certified organic free-range poultry enterprise with up to 20,000 hens laying eggs supplied to major supermarkets and farm shops.
When the time came for Whitewater Potatoes to streamline their post-harvest operations, they chose Tong to supply a quality solution that would minimise labour requirements through automated systems that would also keep up with high throughput demands.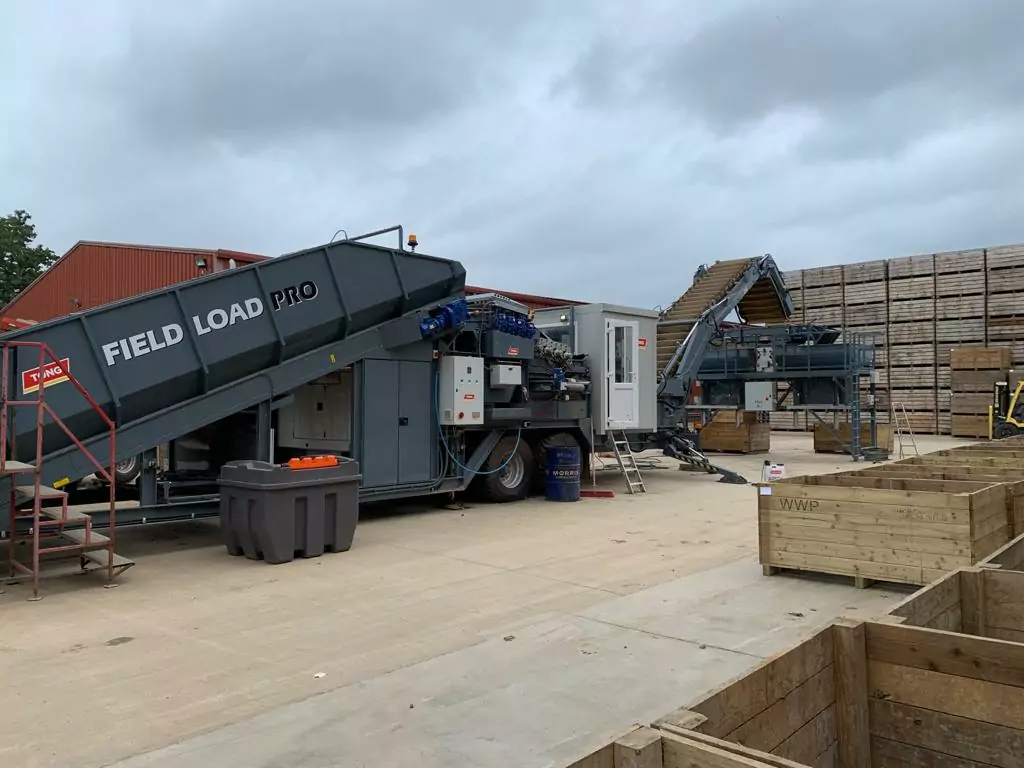 THE ULTIMATE Fieldloading Solution
Working closely with Whitewater Potatoes, Tong supplied the latest FieldLoad PRO machine, set-up to fill boxes at high capacities with the MonstaFill box filler. The FieldLoad PRO is also capable of loading cleaned crop straight into bulker lorries, resulting in a fully-automated and flexible fieldloading solution.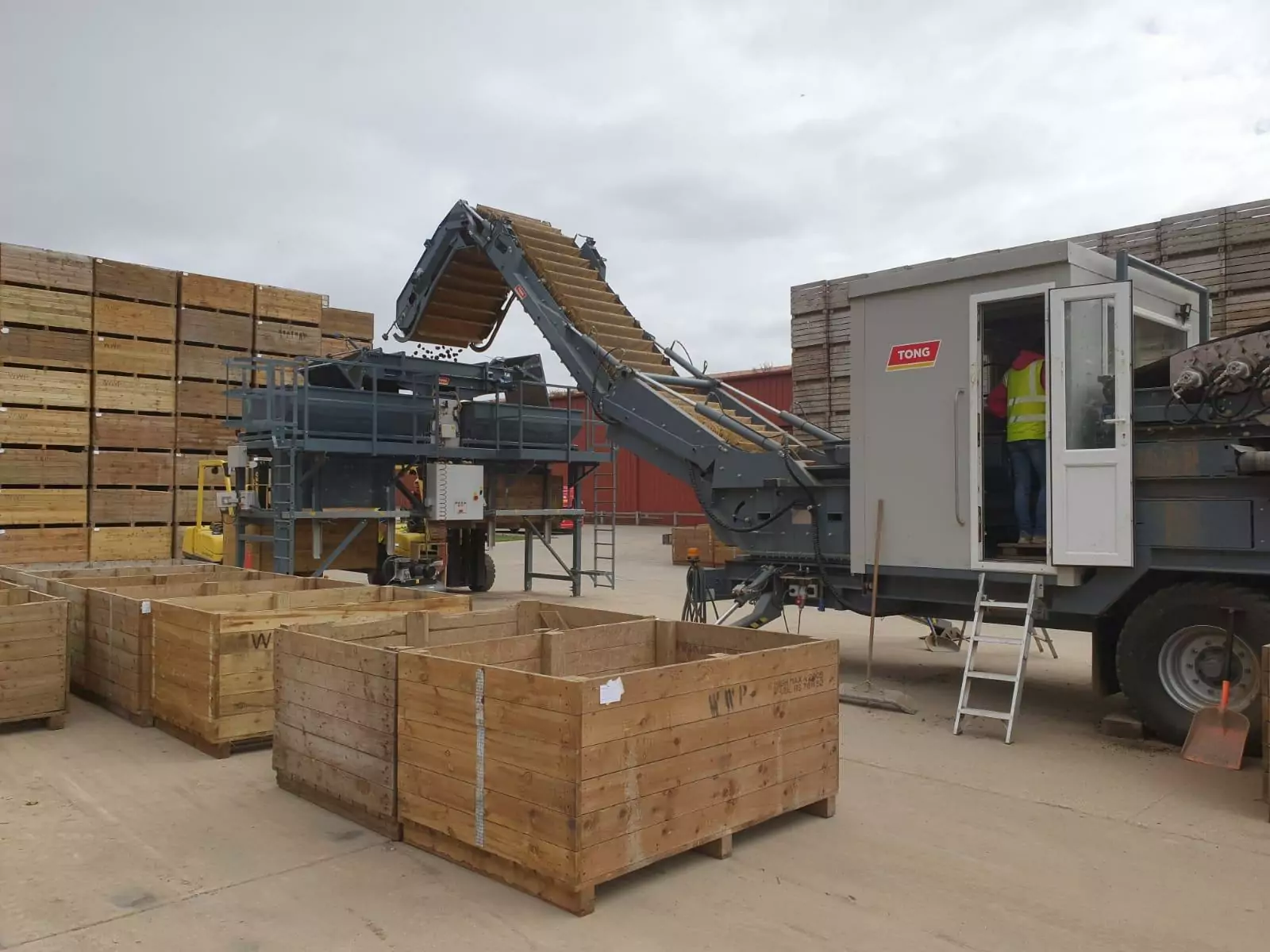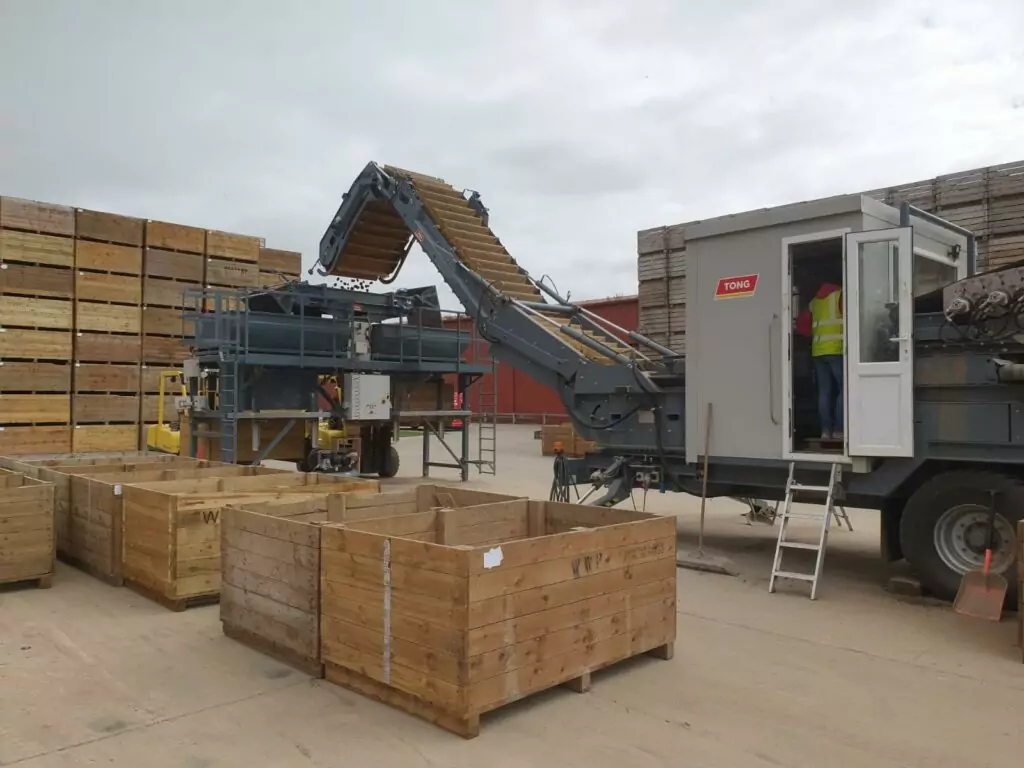 HIGH CAPACITY BOX FILLING
Built to combine high capacity and gentle box filling, with reduced forklift movements, the MonstaFill box filler ensures a continuous box filling process. Featuring a rubber-lined holding hopper at each end of the machine's main crop conveyor; once one hopper is full the machine automatically begins to fill the second hopper. Linear actuator-controlled crop lowering chutes ensure careful handling of crop, and when an empty box is presented under the hopper, the MonstaFill detects the box and gently discharges crop to the box.
The simple in and out forklift action to remove full boxes and subsequently present empty ones makes for a seamless process; there is no waiting for the forklift and the machine can be easily operated by one forklift.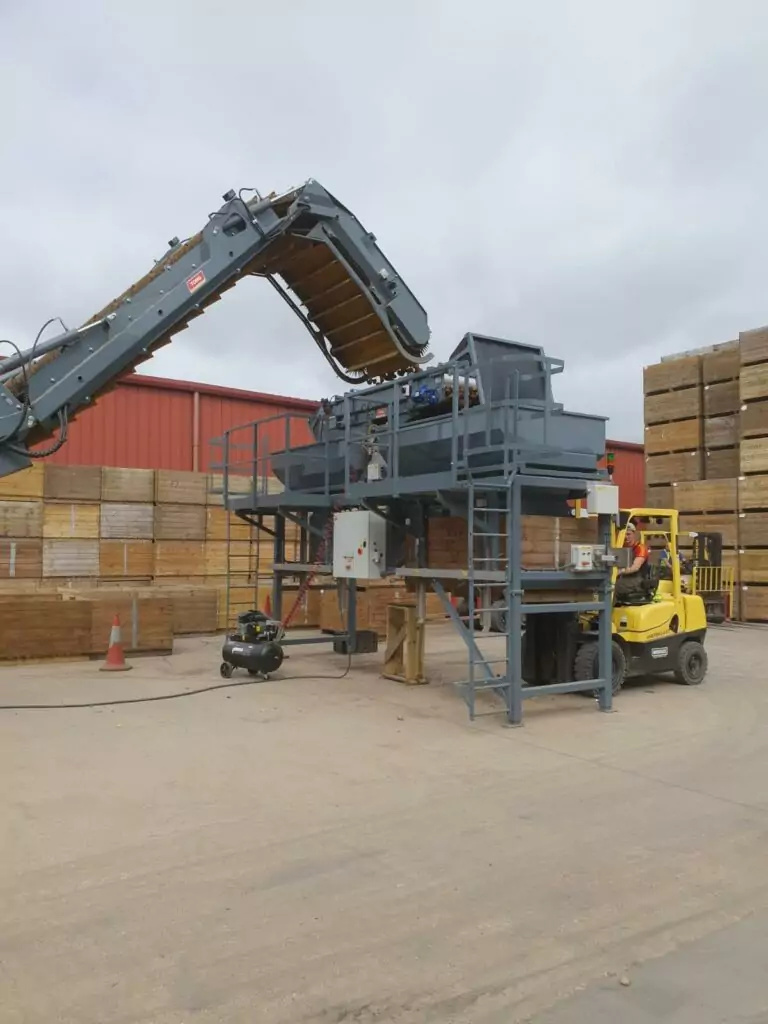 MINIMISE LABOUR, MAXIMISE THROUGHPUT
The MonstaFill can fill boxes to level or weight. Integrated loadcells in the machine's hopper tanks allow boxes to be quickly and accurately filled to a pre-determined weight, with the latest models featuring a new large digital display for enhanced visibility of the weight in each box.
Whitewater Potatoes have been delighted with how the MonstaFill has been performing, receiving high throughputs of crop from the FieldLoad PRO and achieving throughputs of up to 90 tons per hour. The MonstaFill has transformed their daily throughput capabilities so much that we have just completed manufacture on a further two MonstaFill machines to advance their potato handling operations even further.
WATCH THE MONSTAFILL IN ACTION AT WHITEWATER POTATOES!