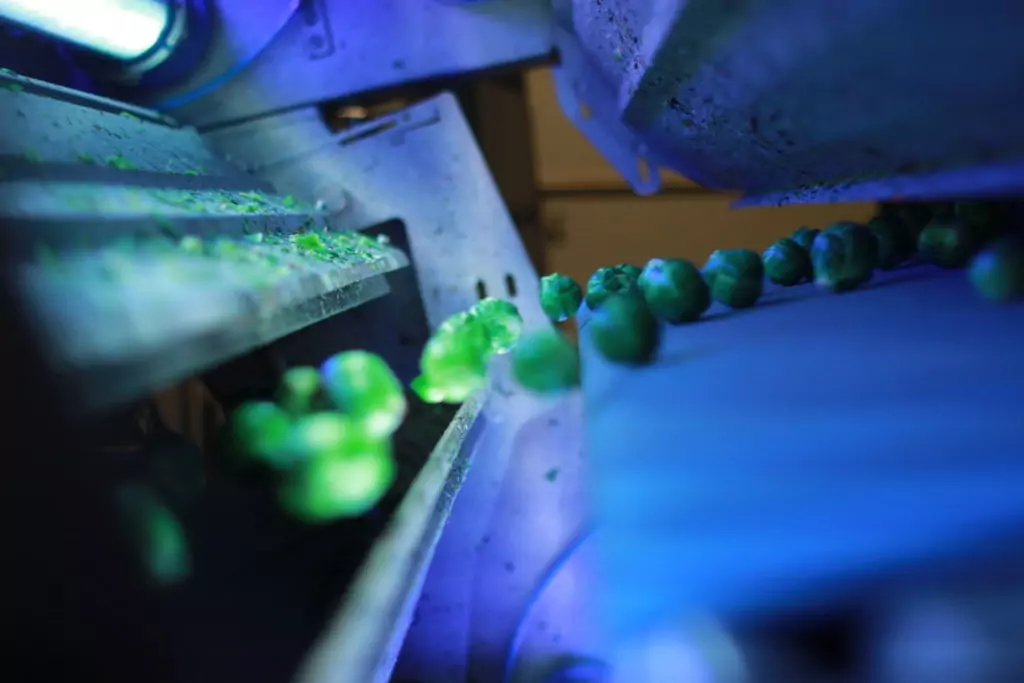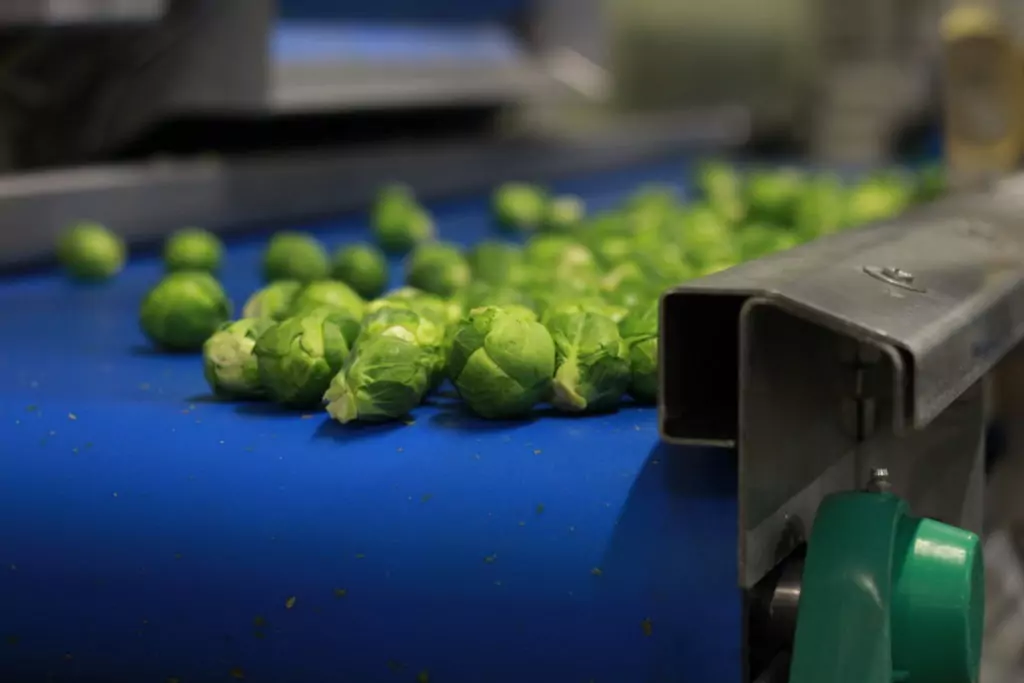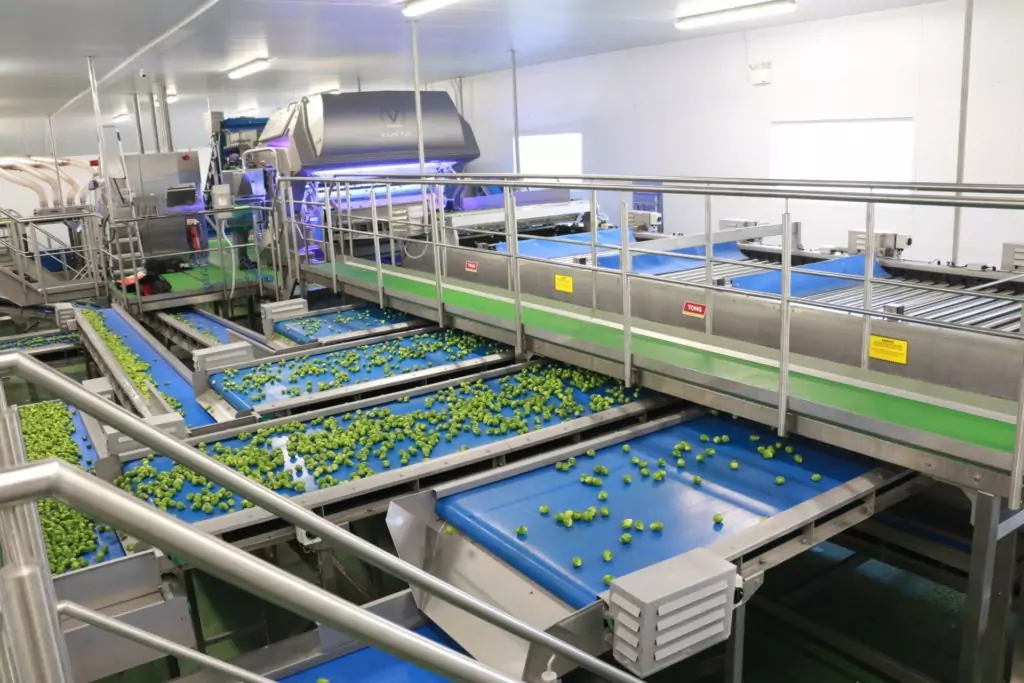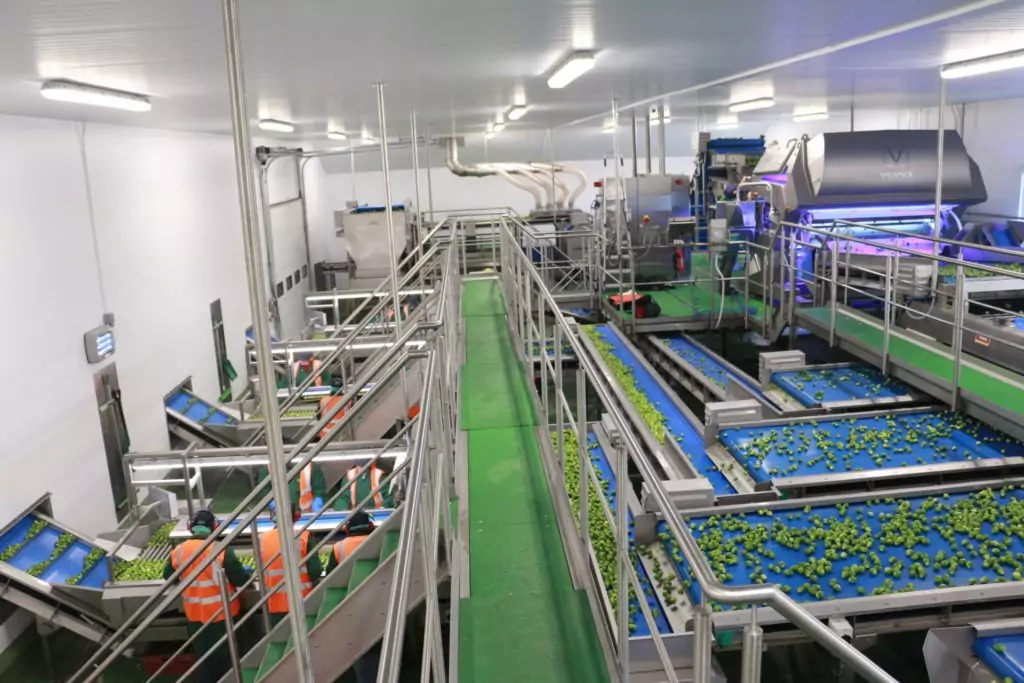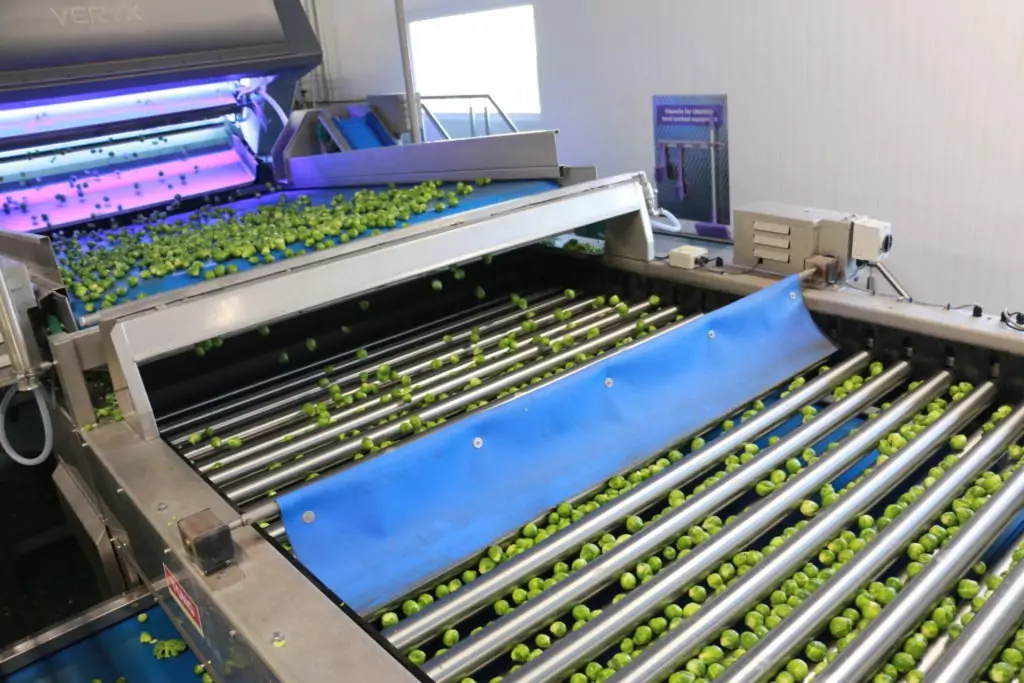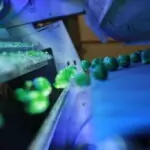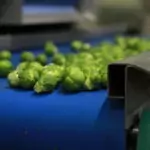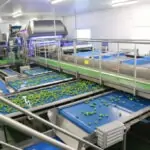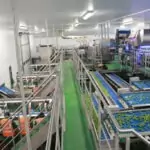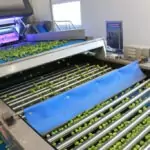 Brussels Sprouts Grading Line
THE COMPLETE SPROUT HANDLING SOLUTION
With a passion for producing the freshest vegetables of the very best quality, TH Clements & Son Ltd based in Boston, Lincolnshire, chose Tong Engineering to design a new Brussels sprouts grading and sorting facility, to increase the throughput and efficiency of its Brussels sprouts handling operations.
TH Clements harvest over 20 different varieties of Brussels sprouts over 1000 acres across Lincolnshire. Harvesting takes placed between August and March, reaching a peak throughout the festive season. Supplying to some the UK's major supermarkets, the company produces high quality Brussels sprouts ranging from whole loose product to bagged, peeled and sliced, distributing them across the UK.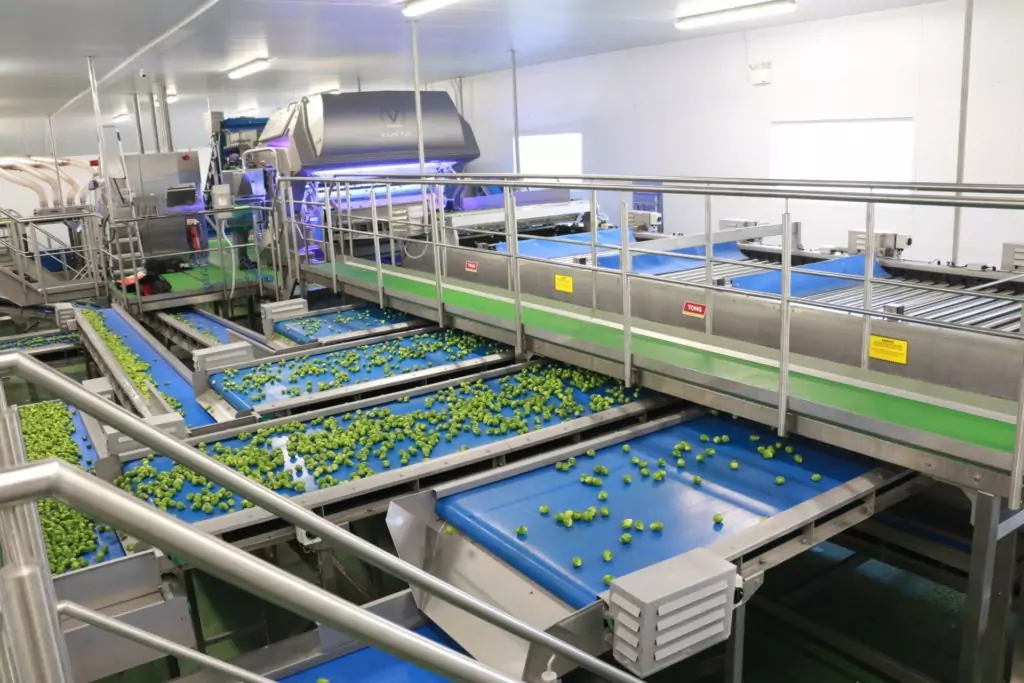 Optical Sorting Line Maximises Throughput
In line with the company's ongoing programme of growth and investment, TH Clements looked to Tong Engineering when the time came to update their existing Brussels Sprouts Optical Sorting Line in order to significantly expand their capabilities.
"Our original Brussels sprouts grading system involved a great deal of manual sorting, and subsequently labour requirements," explains Graham Neal, Project Manager at TH Clements. "Our throughput capabilities were increasingly limited, and as new and existing contracts developed, we were finding it difficult to achieve the wide range of grading sizes that were demanded by our customers. Not only that, as the original system had been updated over the years, the layout was becoming increasingly inefficient, making equipment difficult to clean and maintain effectively."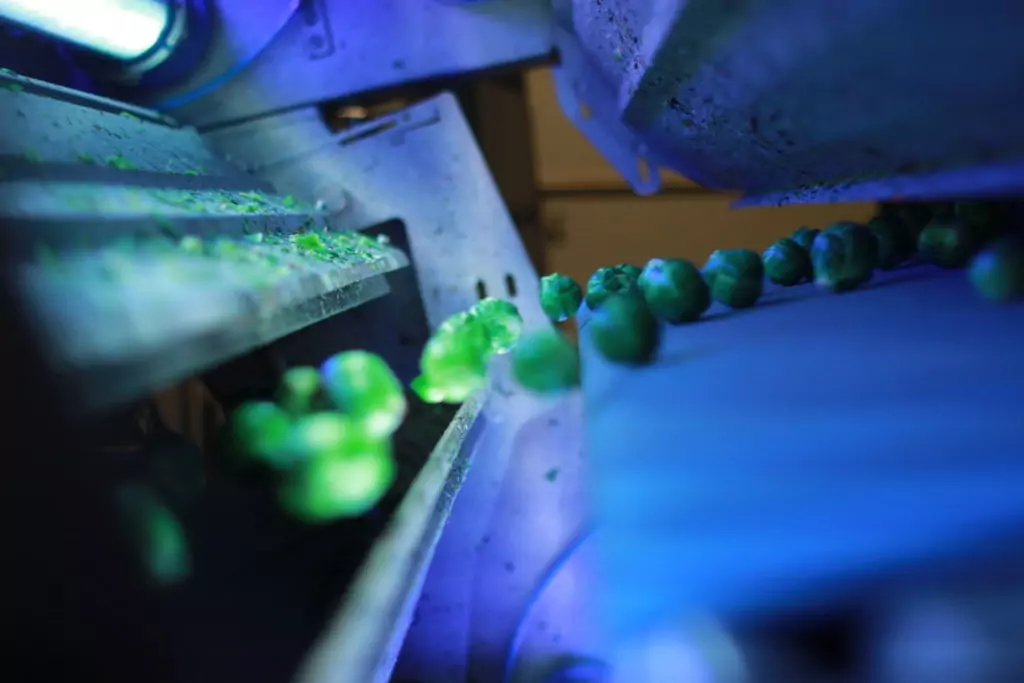 MINIMAL LABOUR REQUIREMENTS
"With this in mind, the decision was made to replace the original system with a new custom-built grading and sorting line from Tong, which incorporated the latest technology for maximum efficiency and productivity," said Graham. "We needed a new facility that would improve the quality of the grading process, increase throughput capacity and reduce labour requirements. Tong designed a complete Brussels sprout intake and grading system that meets all our grade size requirements and incorporates the new Veryx digital sorter from Key Technology for exceptionally fast and consistent defect sorting."
SEE THE BRUSSELS SPROUTS GRADING LINE AT T H CLEMENTS IN ACTION…