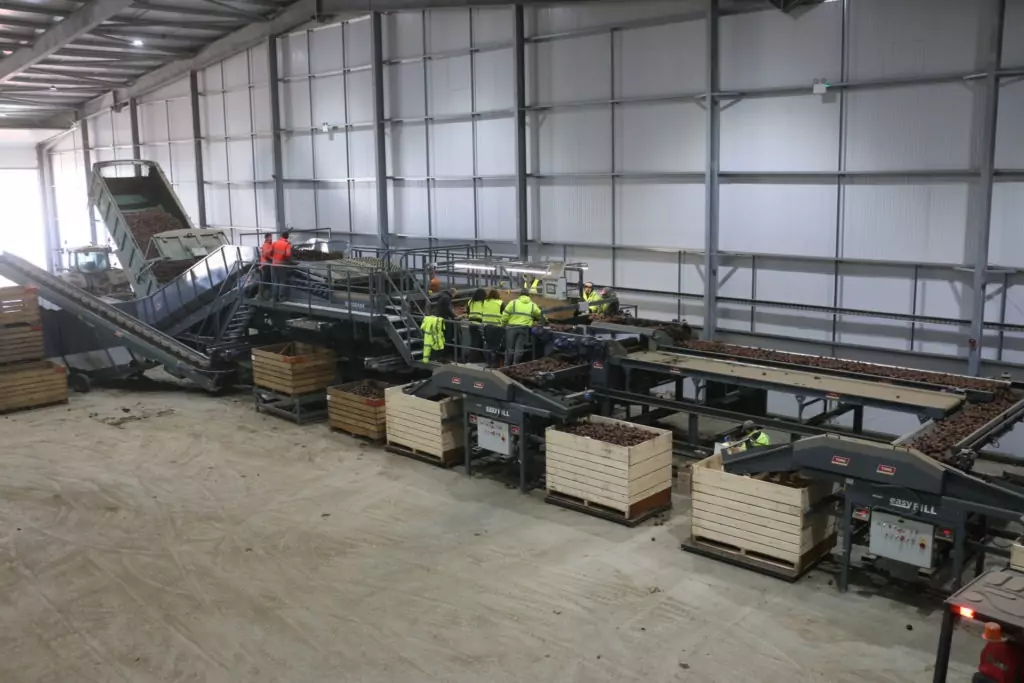 Caretaker Potato Grading Line 
CARETAKER GRADER WITH UNRIVALLED EASYCLEAN SEPARATOR
Tong Engineering is proud to have been selected as chosen supplier of an advanced Caretaker potato grading line for a well-known UK family owned agricultural business.
The company farm and manage land throughout the UK and hold a strong focus on innovative farming for a sustainable future.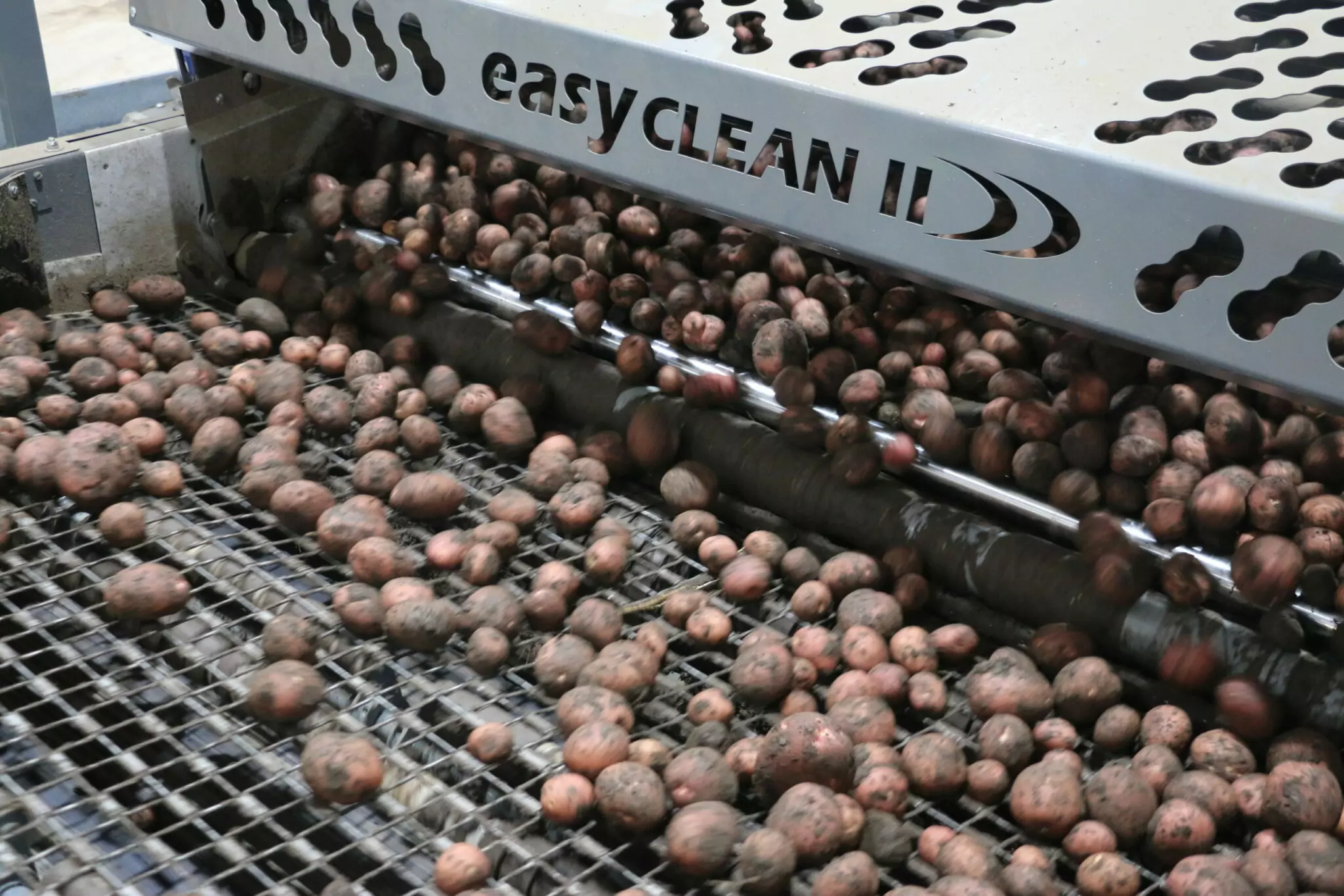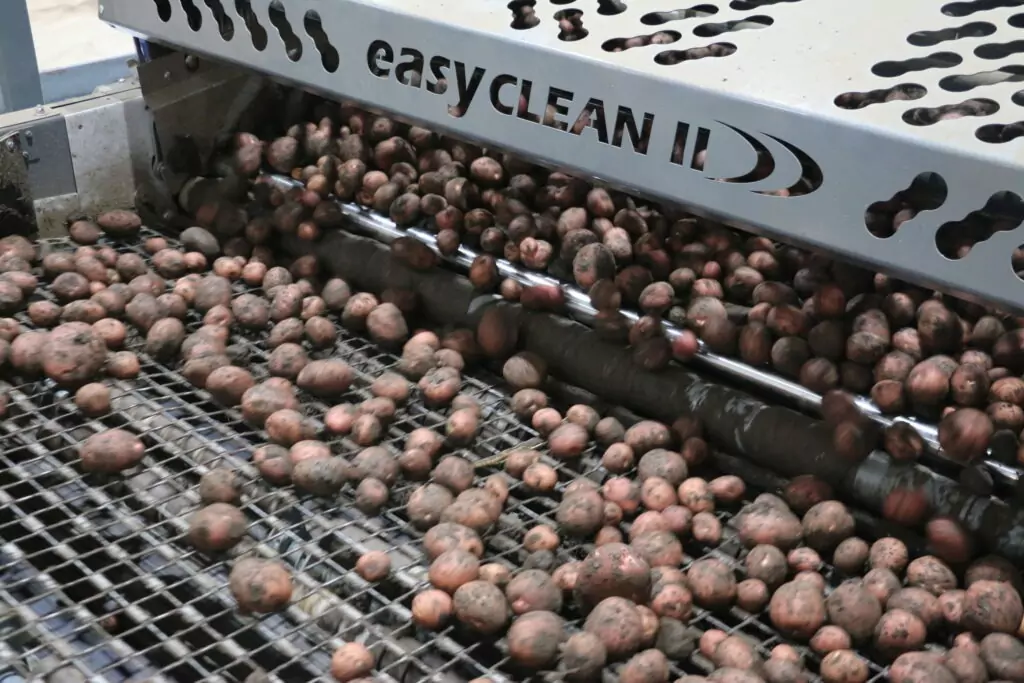 TRANSFORMING POTATO CLEANING AND GRADING
This high capacity grading line is fed by a Tong Hopper which transfers potatoes to a Tong EasyClean.
The EasyClean works exceptionally well in all crop cleaning conditions whilst being very gentle on your valuable crop. With Inverter Direct Drive motors on every shaft, the EasyClean offers unrivalled crop cleaning at the touch of a button.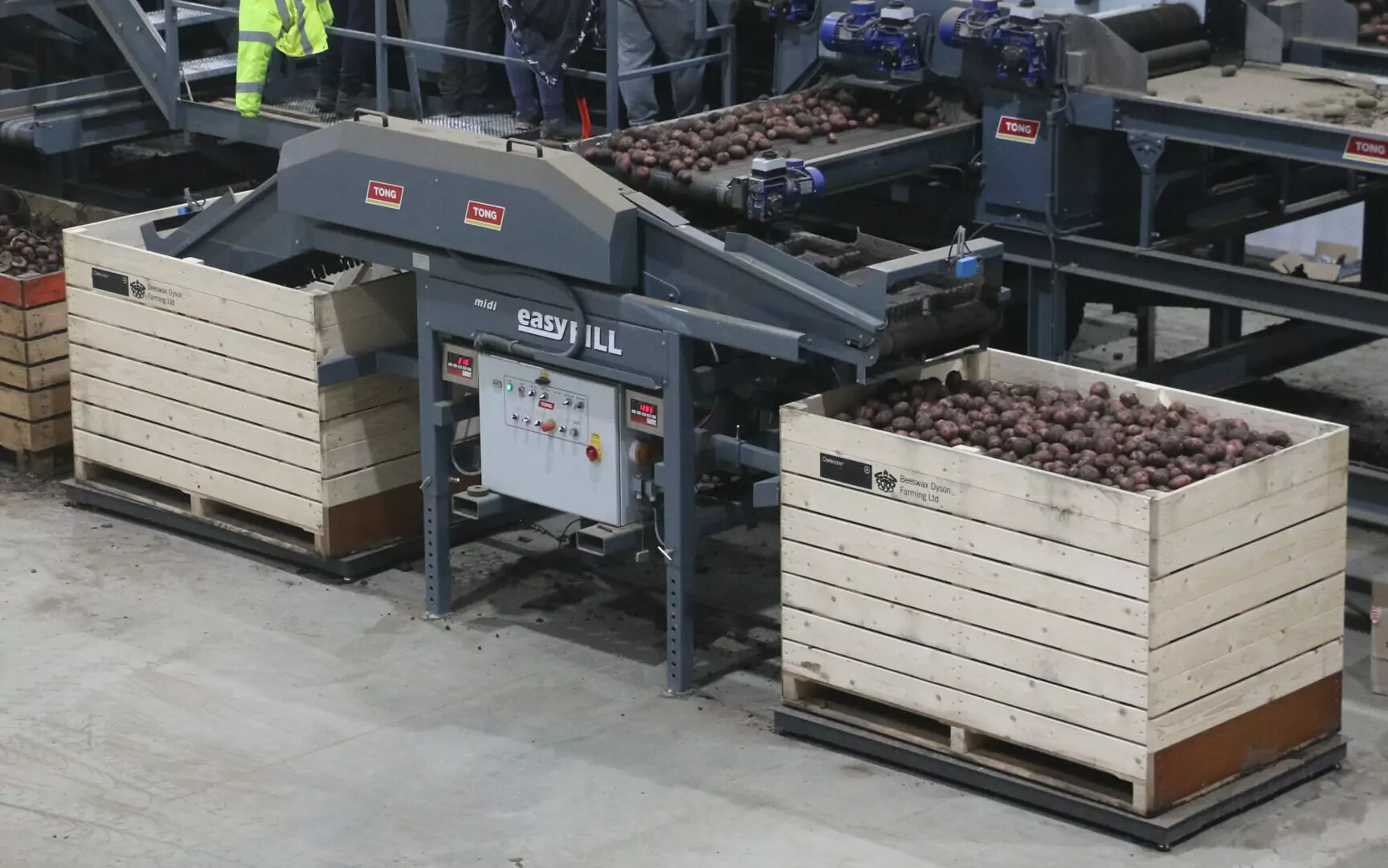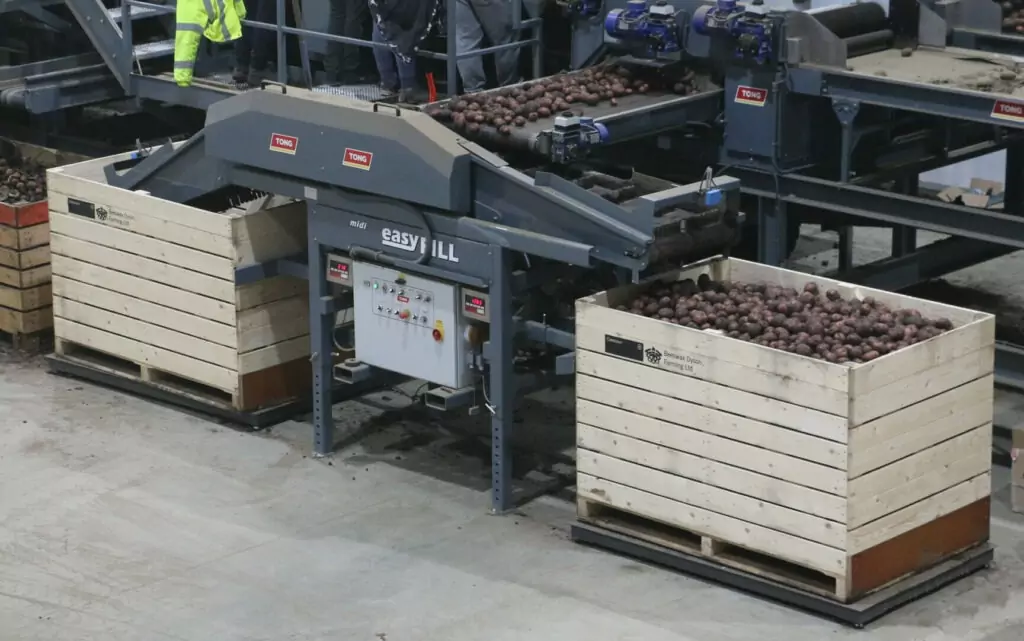 HIGH CAPACITY, GENTLE HANDLING
Potato grading is carried out on the EasyGrade screen unit within the Caretaker grader, before crop is transferred to an 8-man inspection table. Gentle box filling takes place with Tong's best selling Midi EasyFill box fillers.
Another advanced potato grading and handling line designed and built with the customer's every need in mind.
For more information on Tong's industry leading Caretaker grader click here.
SEE THE EASYCLEAN SEPARATOR IN ACTION…