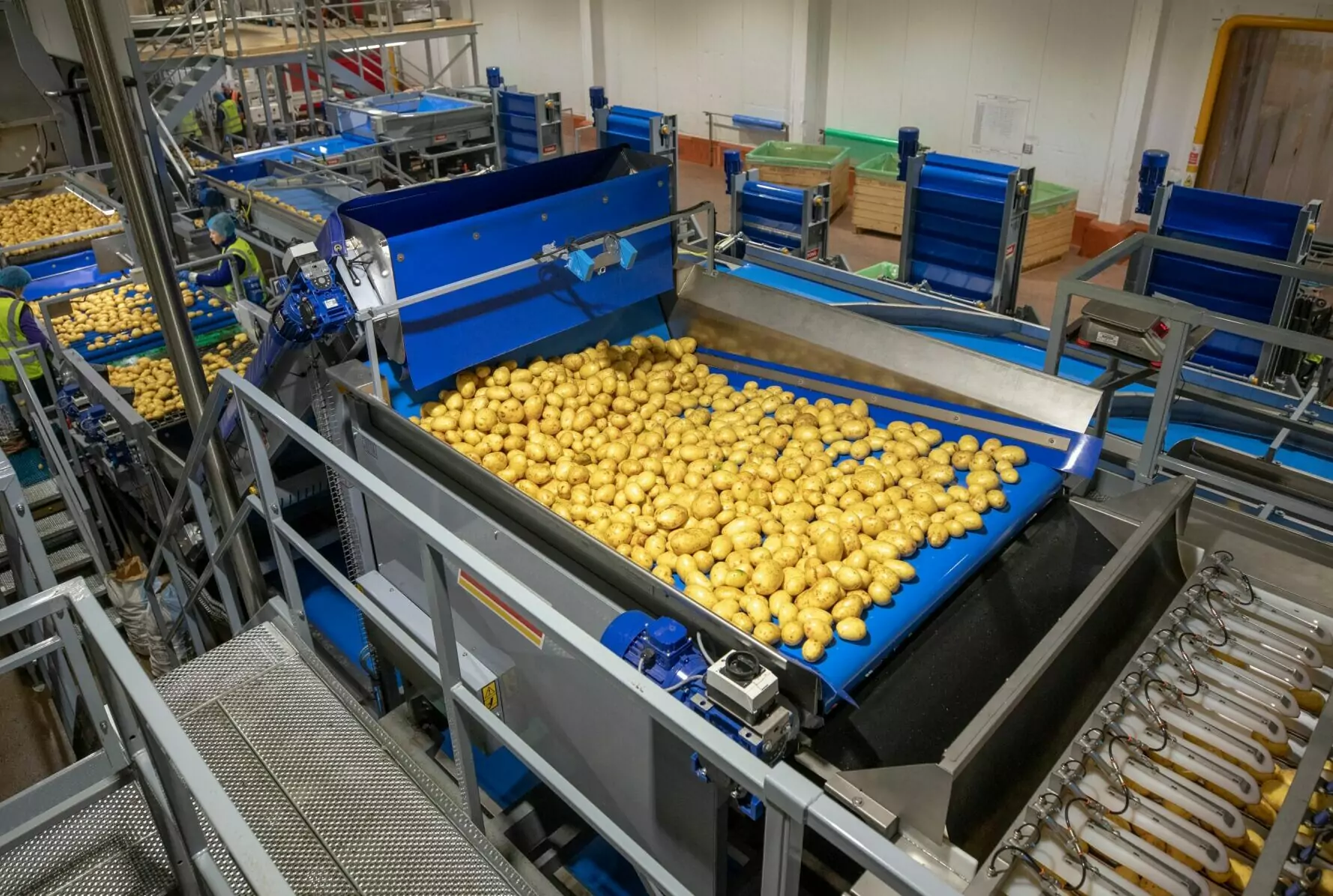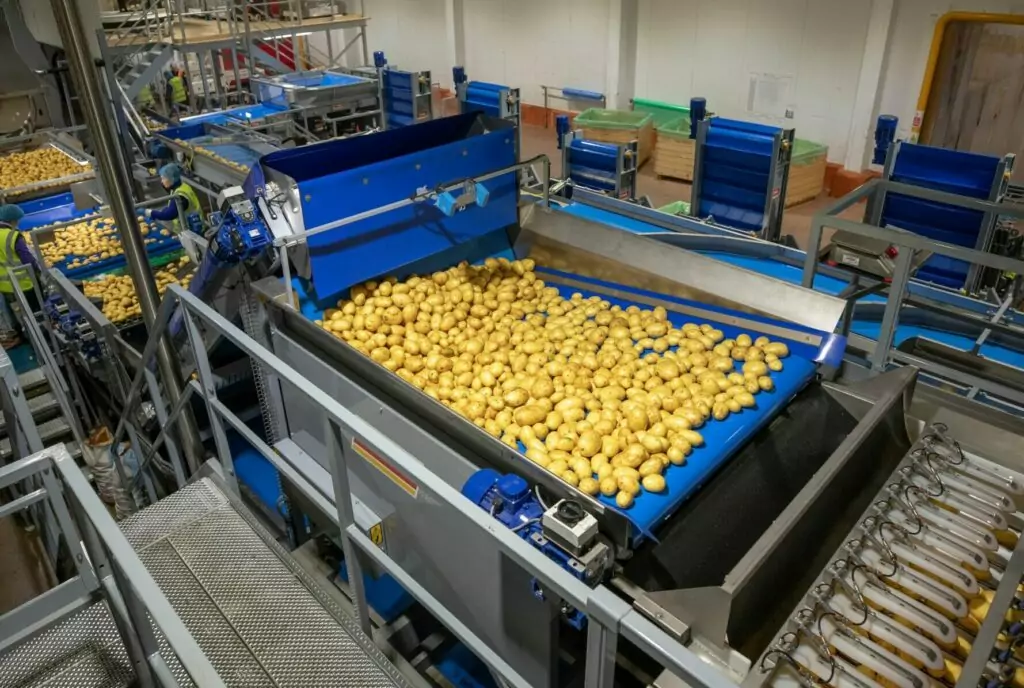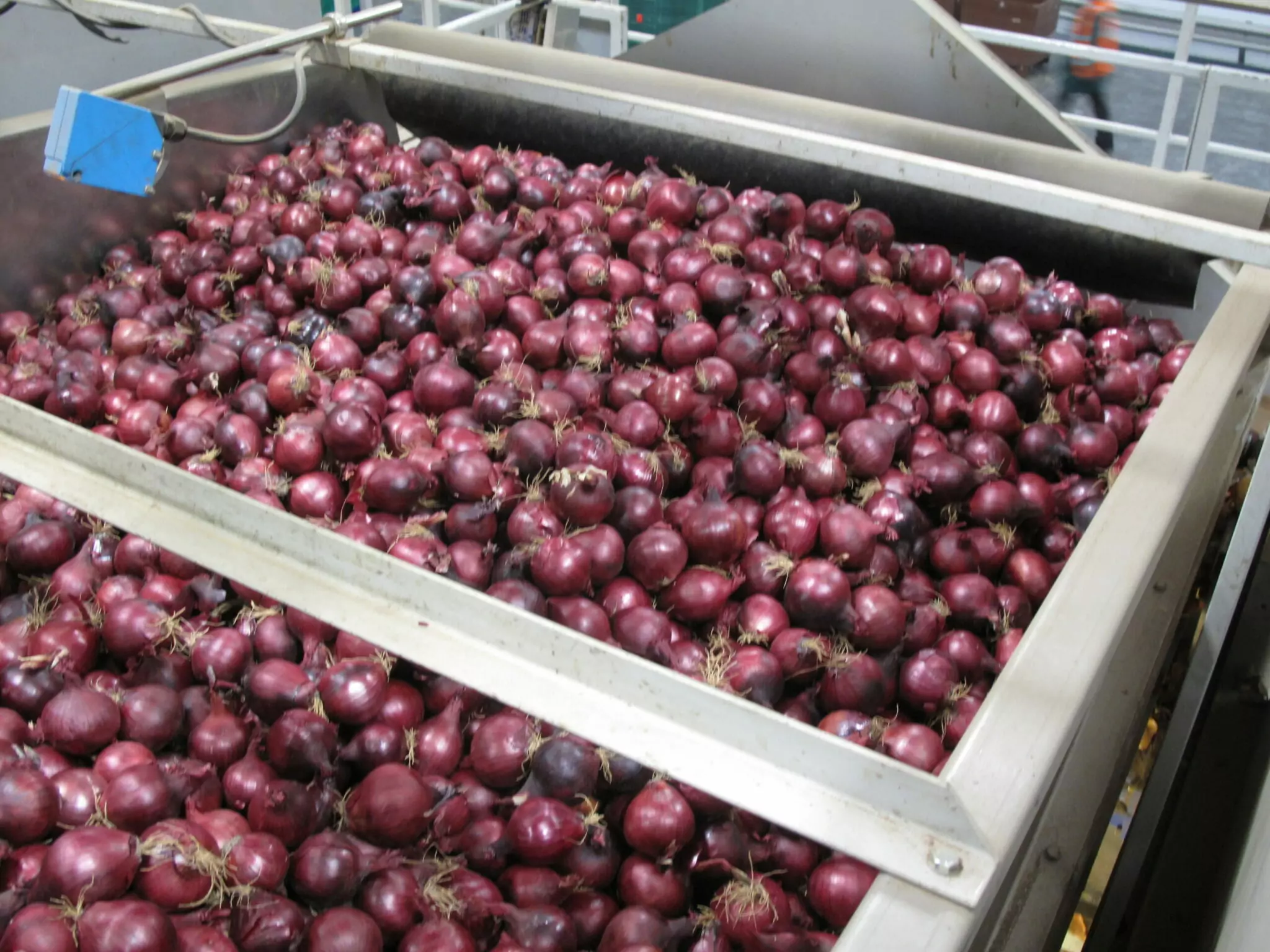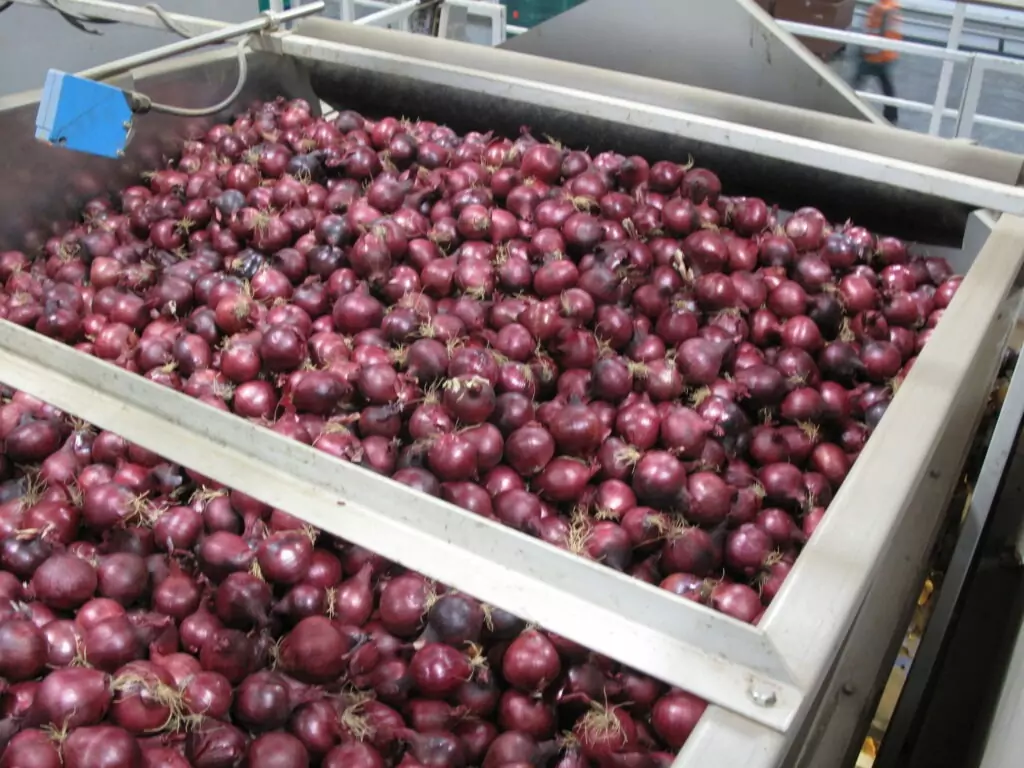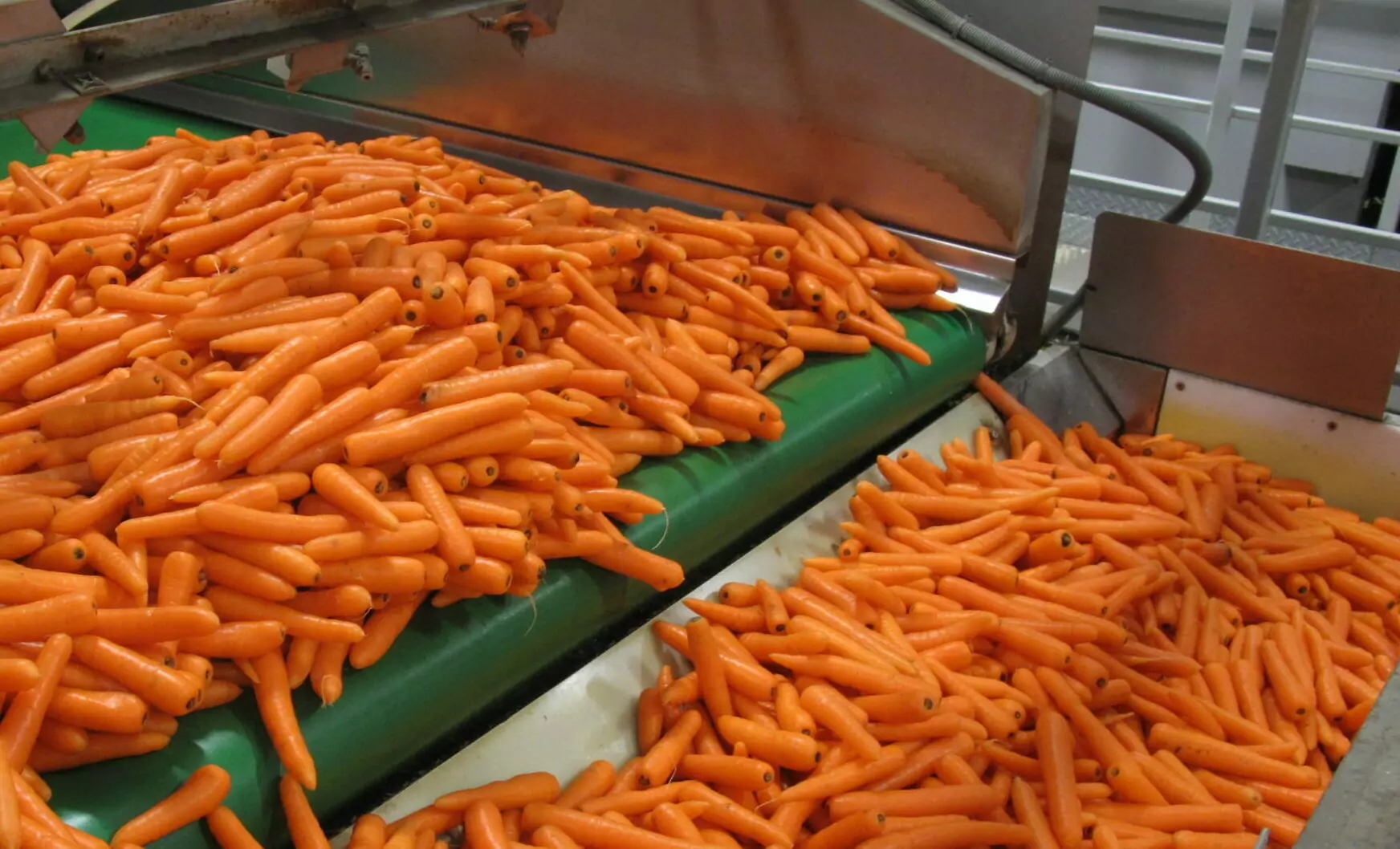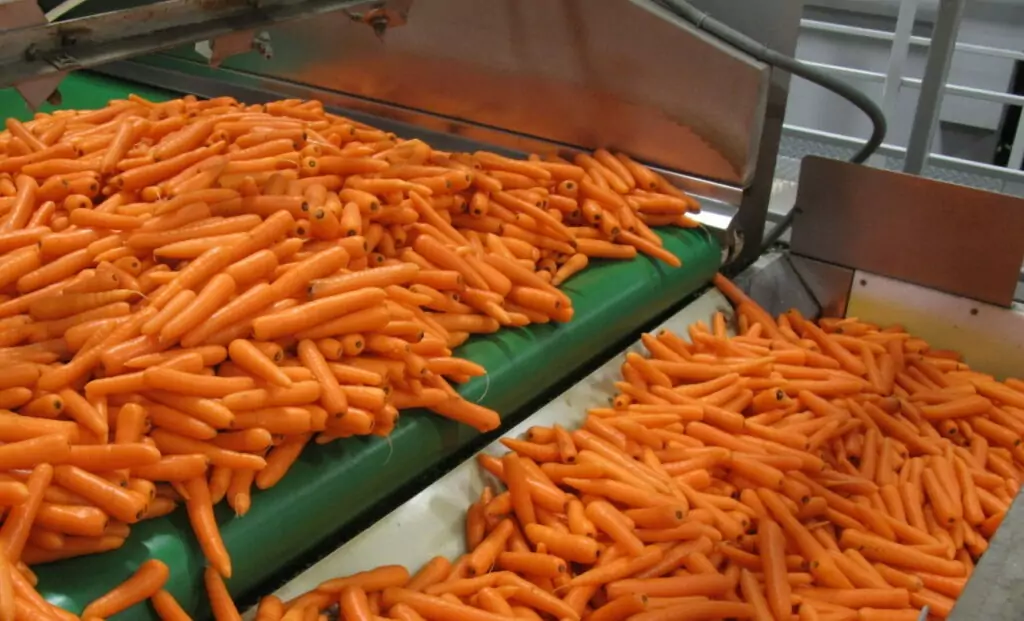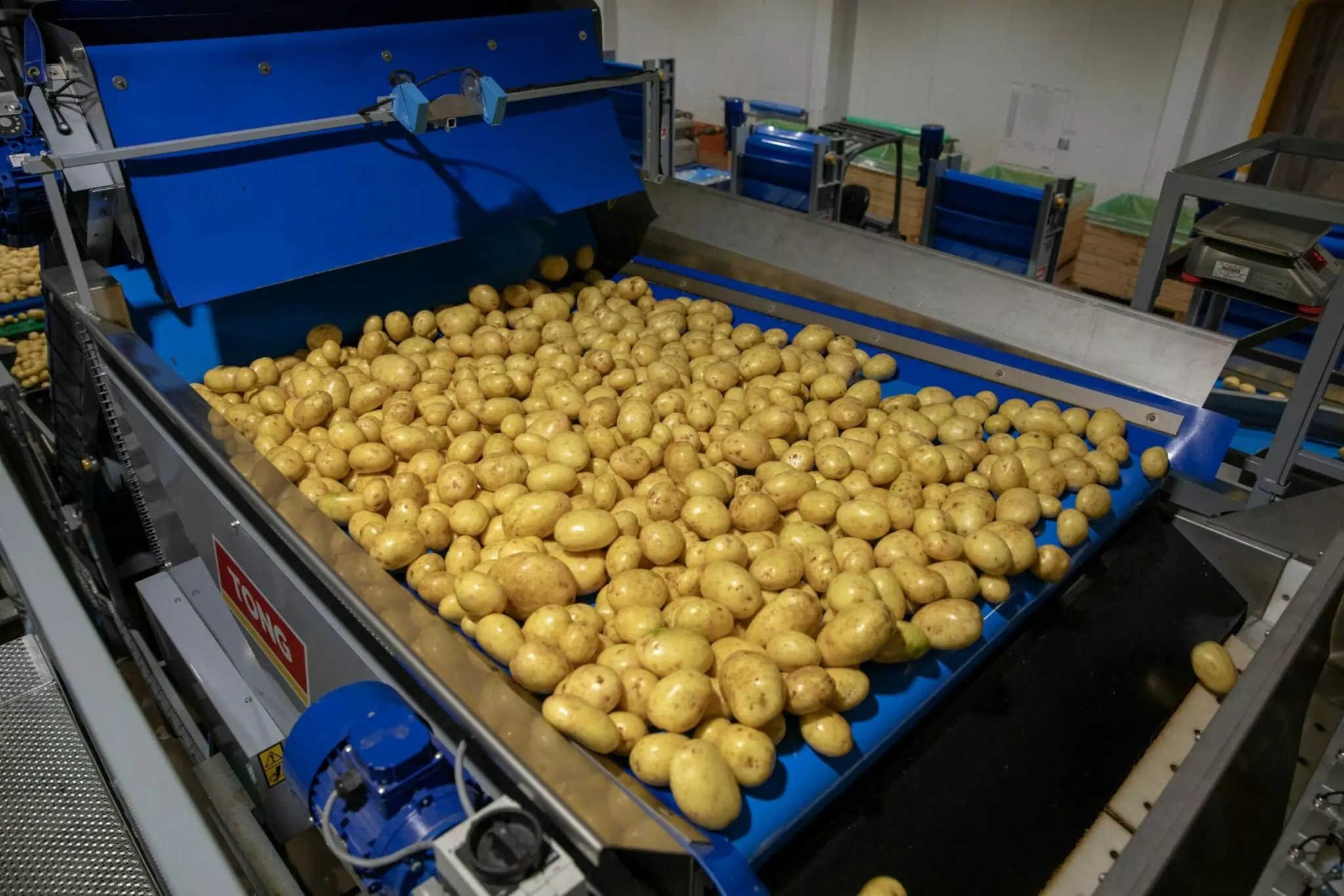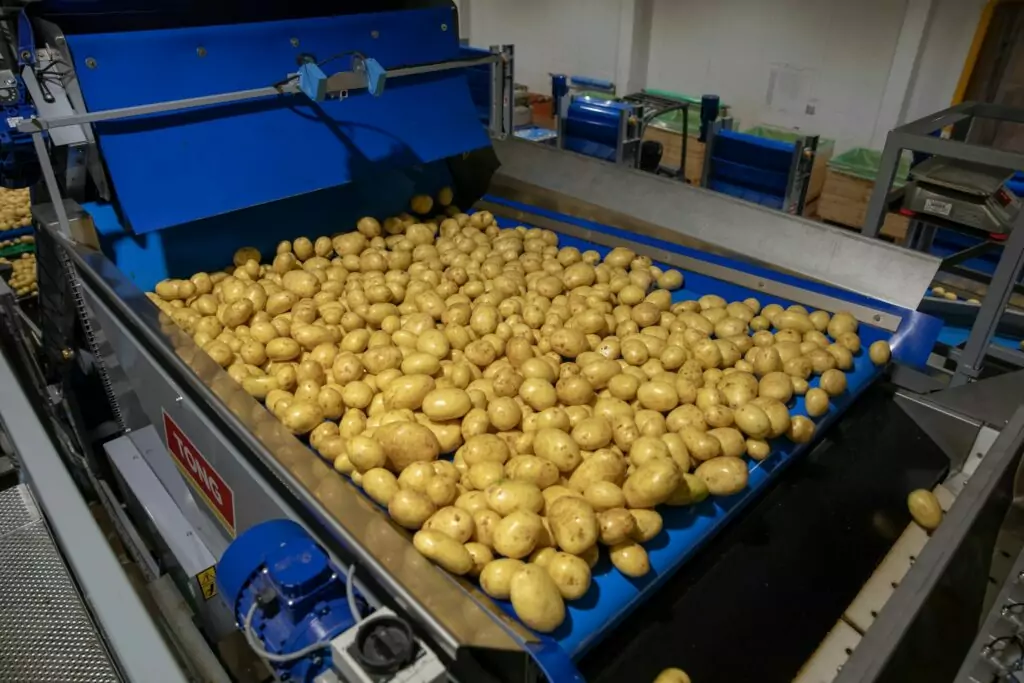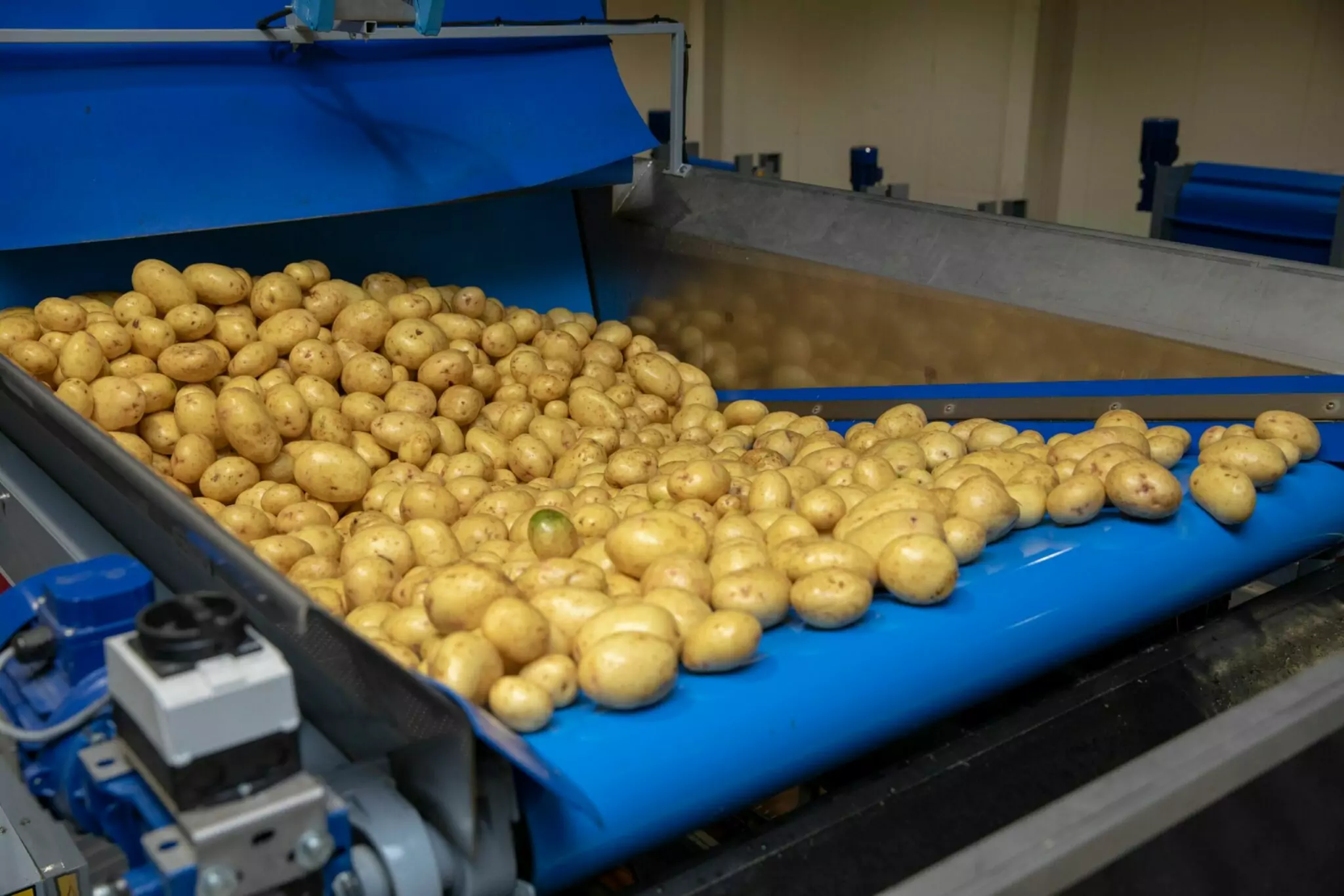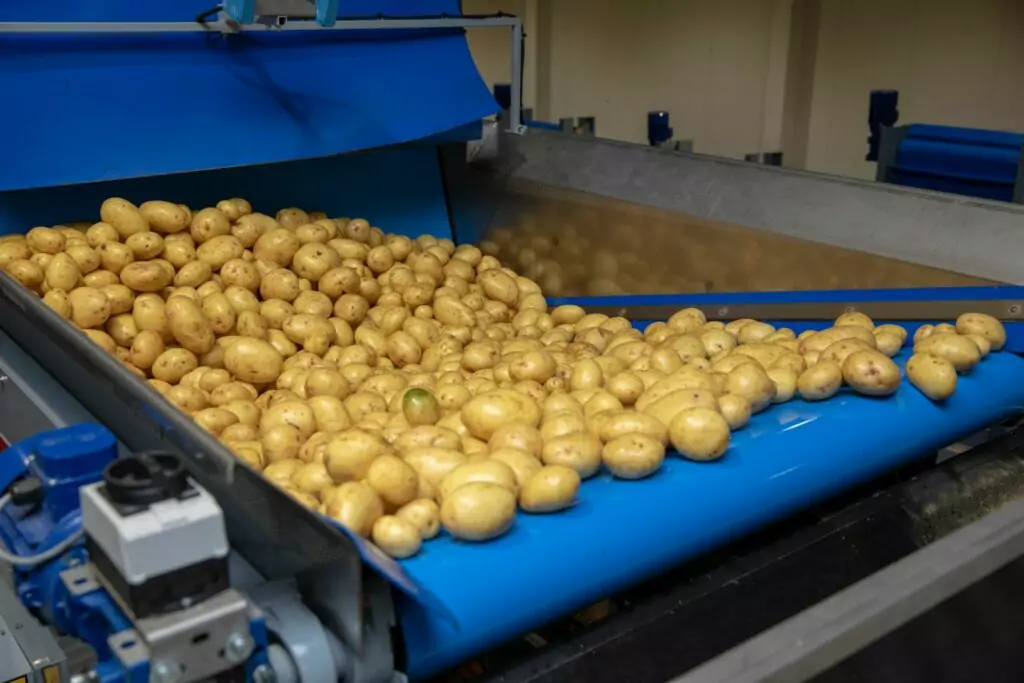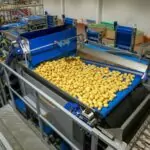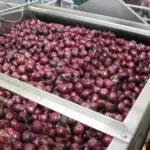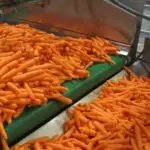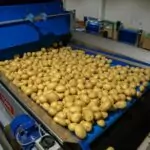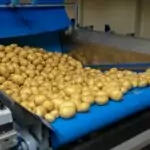 Hoppers Products
Even Flow Hopper
Custom-built infeed hopper solution
Maximise throughput with continuous flow of crop
Suitable for a wide range of crop
Make an enquiry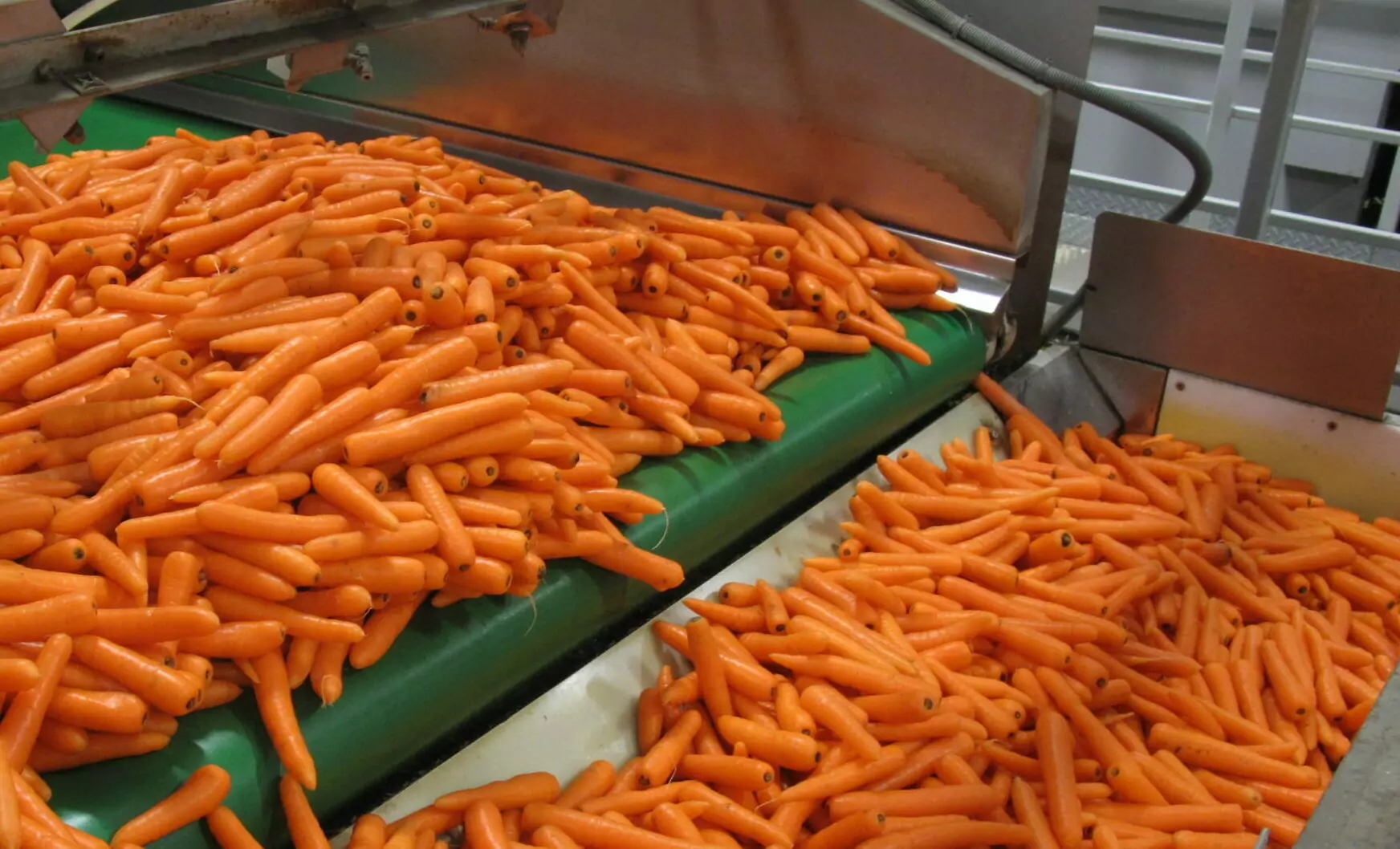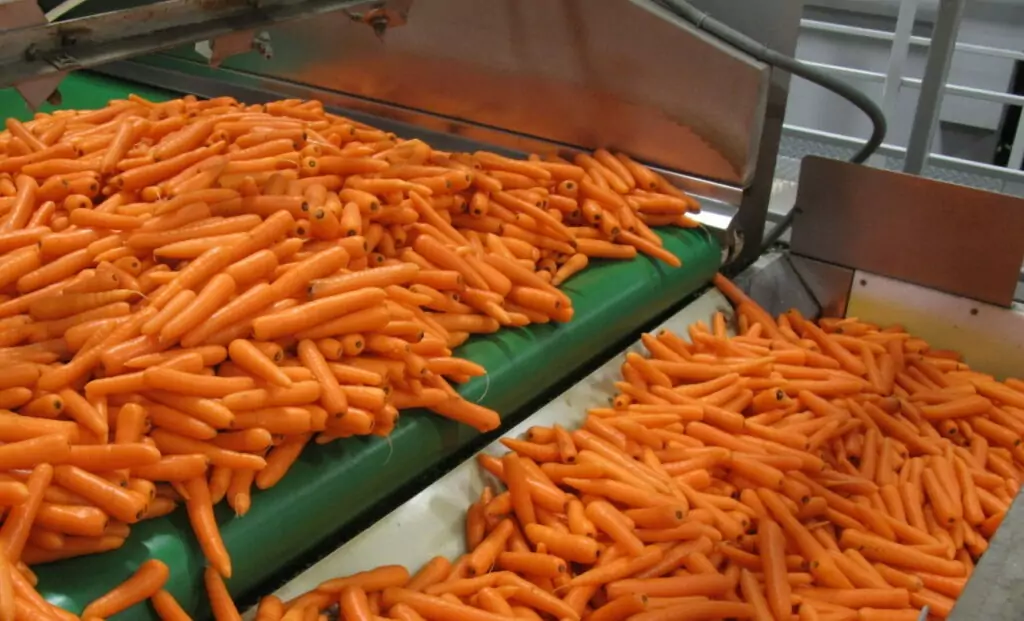 CONTINUOUS CROP INFEED SOLUTION
Tong even flow hoppers, also known as rise and fall hoppers, are the ideal crop infeed solution to ensure a continuous and controlled feed of crop onto any vegetable handling line, whether you are grading potatoes, washing carrots or packing onions.
Manufactured in mild or stainless steel specification, Tong even flow hoppers are suitable for handling washed or unwashed crop and can be specified to meet the highest food safety requirements when operating within a high-care vegetable processing application.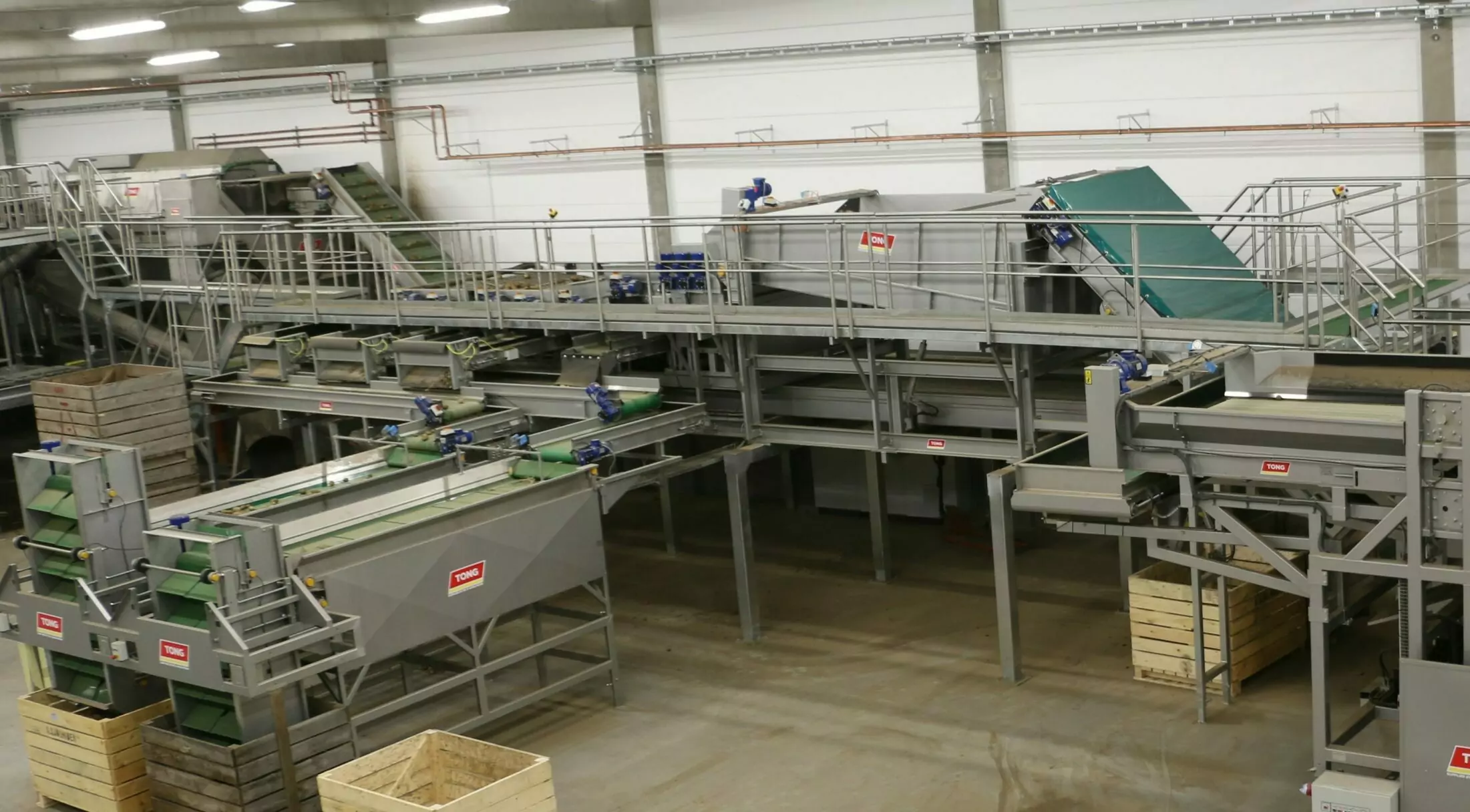 EVEN PRESENTATION OF CROP FOR PROCESSING
Popularly used to receive crop from a box or bag tipper, or to accumulate crop prior to ensuring a steady feed of crop onto an optical sorting unit, sponge dryer, packing machine or grading unit, the even flow hopper is versatile in it's use across a wide variety of vegetables and in many crop infeed situations.
The even flow hopper's conveyor lowers at the feed-on end to form a holding hopper for crop. Featuring a microprocessor-controlled sensor to control the level of the crop within the hopper at any time, when the even flow infeed hopper re-starts the feed of crop, the hopper belt rises to gently and evenly feed crop out of the hopper for onward processing.
FEATURES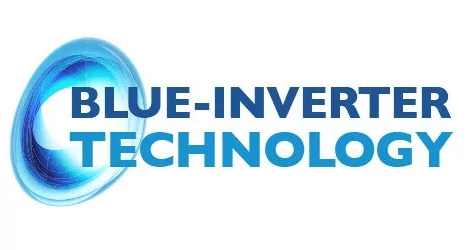 BLUE INVERTER TECHNOLOGY
All Tong hoppers feature Tong's Blue Inverter Technology inverter direct drive motors which run on 87 Hz variable speed, offering over 50% less power consumption.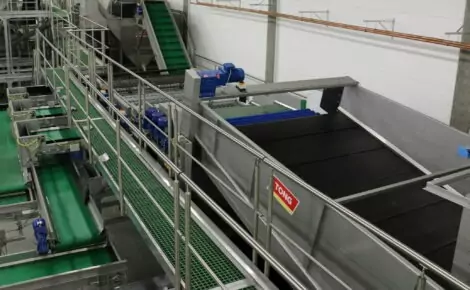 HEAVY DUTY CONSTRUCTION
Tong hoppers are built upon a heavy duty steel gauge design, consisting of chain and lathe construction. Featuring heavy duty 4" pitch chains as standard, with dual driven drive shaft, Tong hoppers offer a total maximum strain of 64 ton. What's more, hoppers wider than 1800mm are constructed with a central runner fitted to the hopper chassis, offering additional, robust support to the hopper lathes.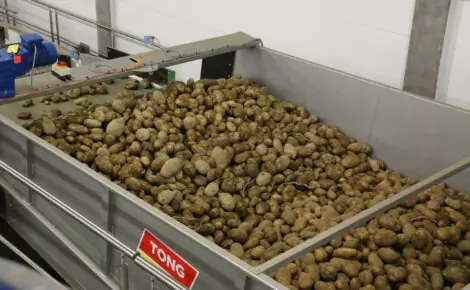 WORLD-CLASS COMPONENTS
Tong sources its equipment components from some of the world's best renowned suppliers for quality, reliability and innovation. Including motors from SEW, Lenze and Motovario, rollers and drum motors from Interroll, bearings from RHP and SKF, and electrics from Eaton Moeller and Omron.