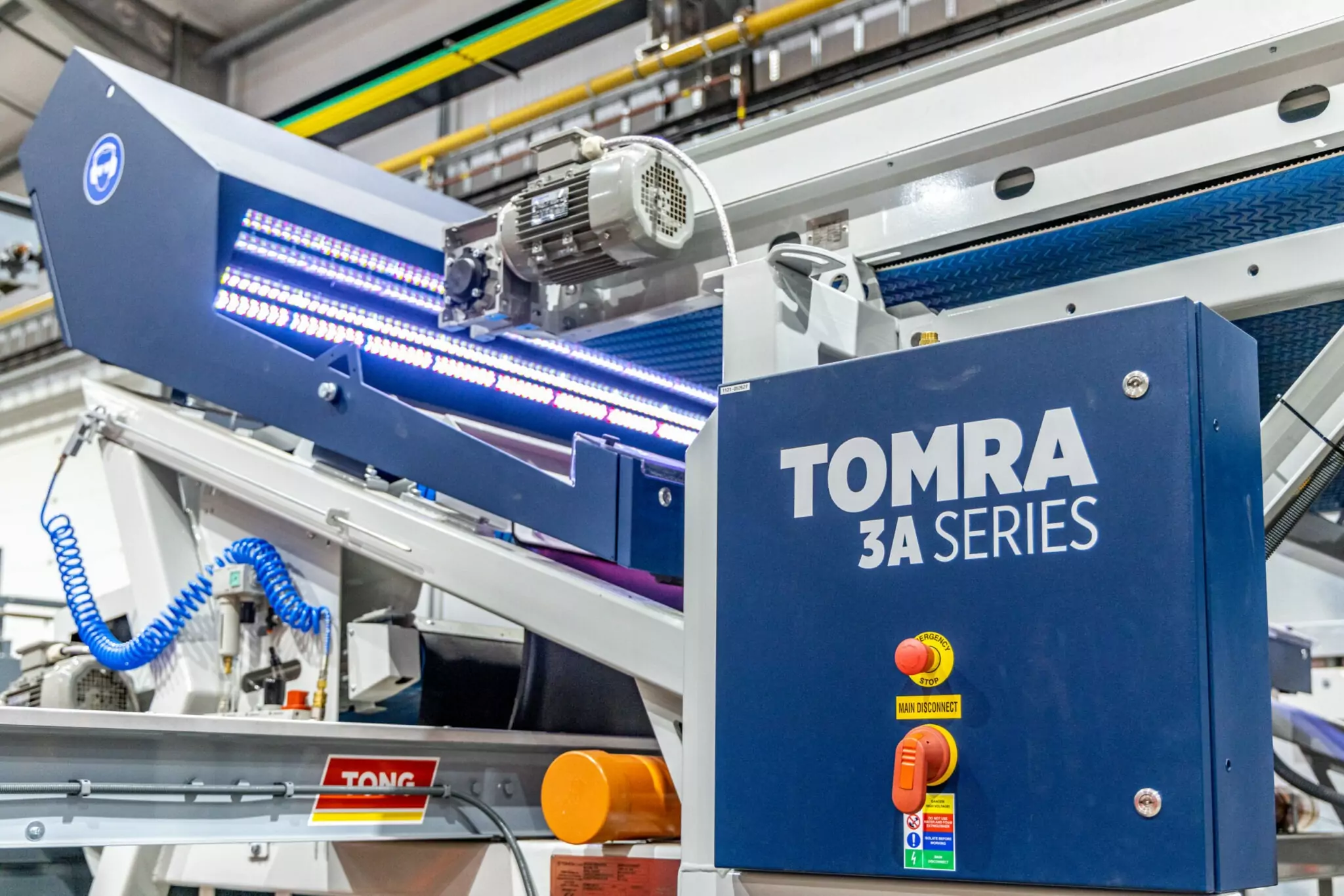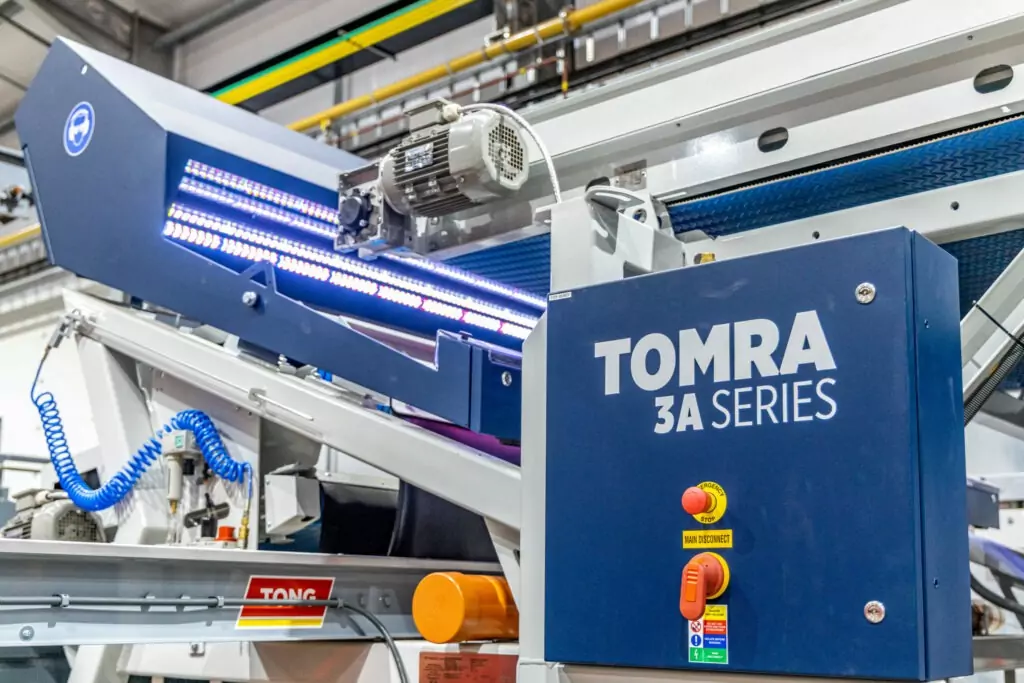 Optical Sorting Products
TOMRA 3A Optical Sorter
Advanced optical sorting
Automatically remove foreign objects
Suitable for a wide range of root crop
Fully integrated optical sorting solution
Make an enquiry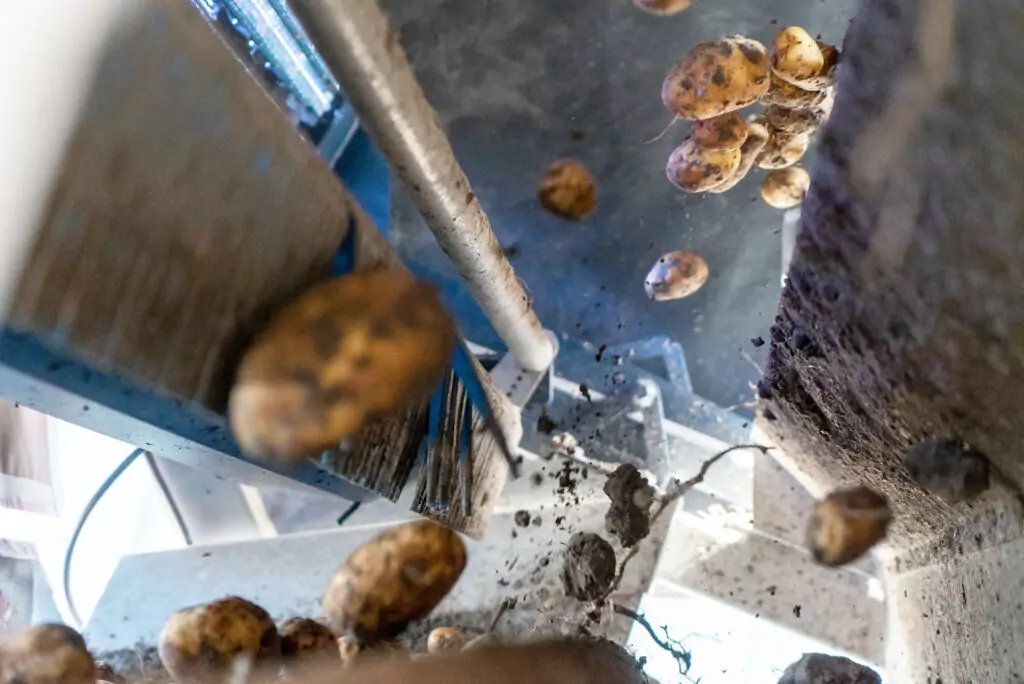 ACCURATE OPTICAL SORTING OF DIRTY CROP
For high capacity optical sorting of dirty crop, the TOMRA 3A optical sorter is an accurate, efficient and cost-effective machine which is an increasingly popular choice for optical sorting and automatic inspection within the Tong Caretaker and static potato grading lines.
Tong is proud to work alongside TOMRA in supplying the company's advanced TOMRA 3A optical sorter to growers and processors throughout the UK. This sorter offers a reliable optical sorting solution on dirty and unwashed crop, featuring durable and powerful optical sorting technology for high quality results.
HIGH CAPACITY
SORT UP TO 100 TPH
The TOMRA 3A optical sorter can be customised to meet your requirements with capacities of up to 100 tons per hour.
LED TECHNOLOGY
ACCURATE DETECTION
The combination of multi-spectral pulsed LED
illumination technology, high-resolution cameras ensure accurate sorting.
VERSTIATILE SORTING
EASY INTERGRATION
The TOMRA 3A is dynamic in nature and can be integrated for high performance as part of a complete Tong grading system.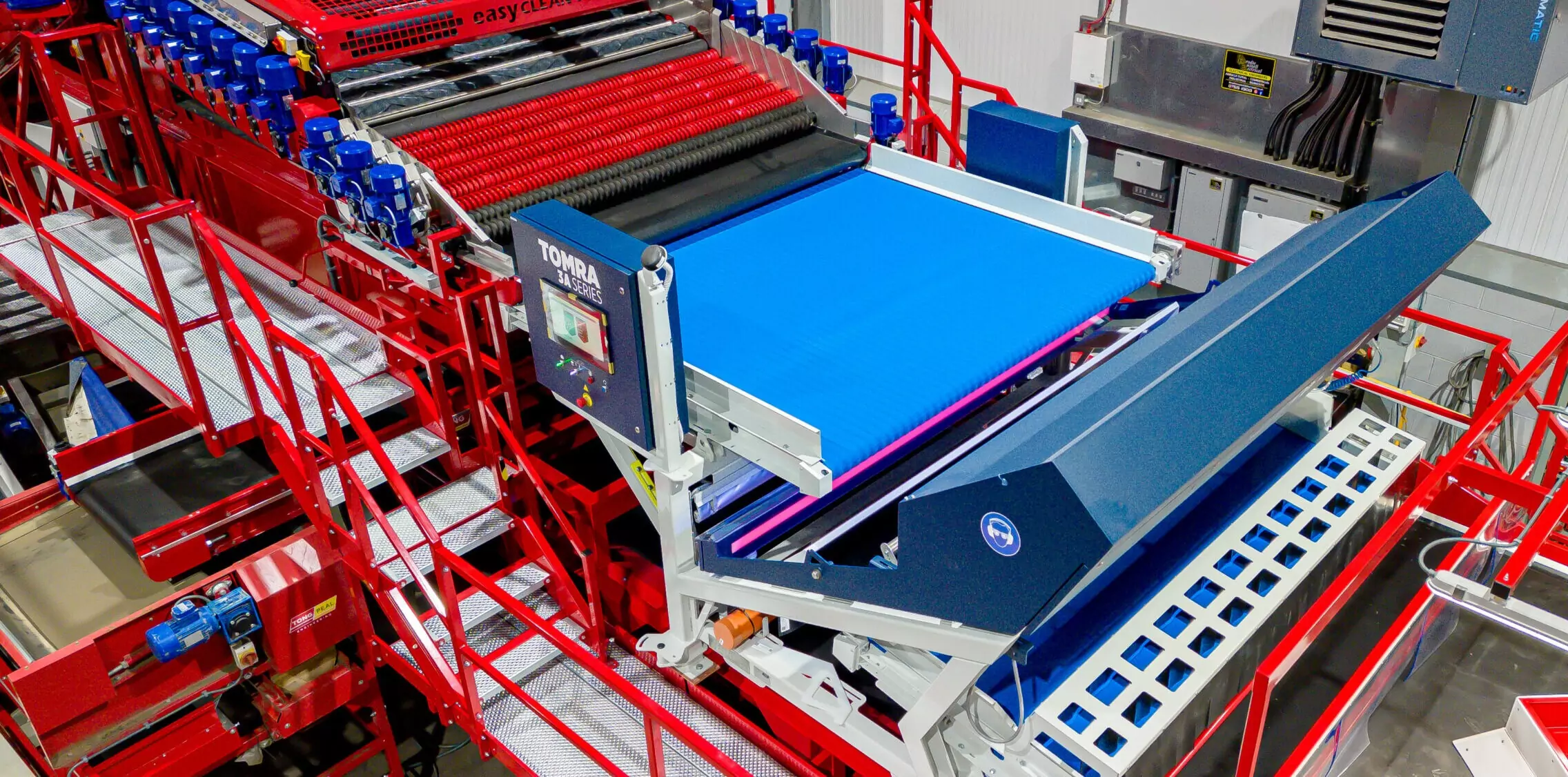 FULLY INTEGRATED OPTICAL SORTING
The TOMRA 3A Optical Sorter is designed to reduce labour-intensive,
manual crop-inspection processes. Simple to install, use and maintain,
the TOMRA 3A optical sorter can be specified within Tong potato and
vegetable grading systems. As well as providing high quality optical sorting
of dirty crop straight from the harvester, the TOMRA 3A is also ideal for
out-of-storage crop sorting.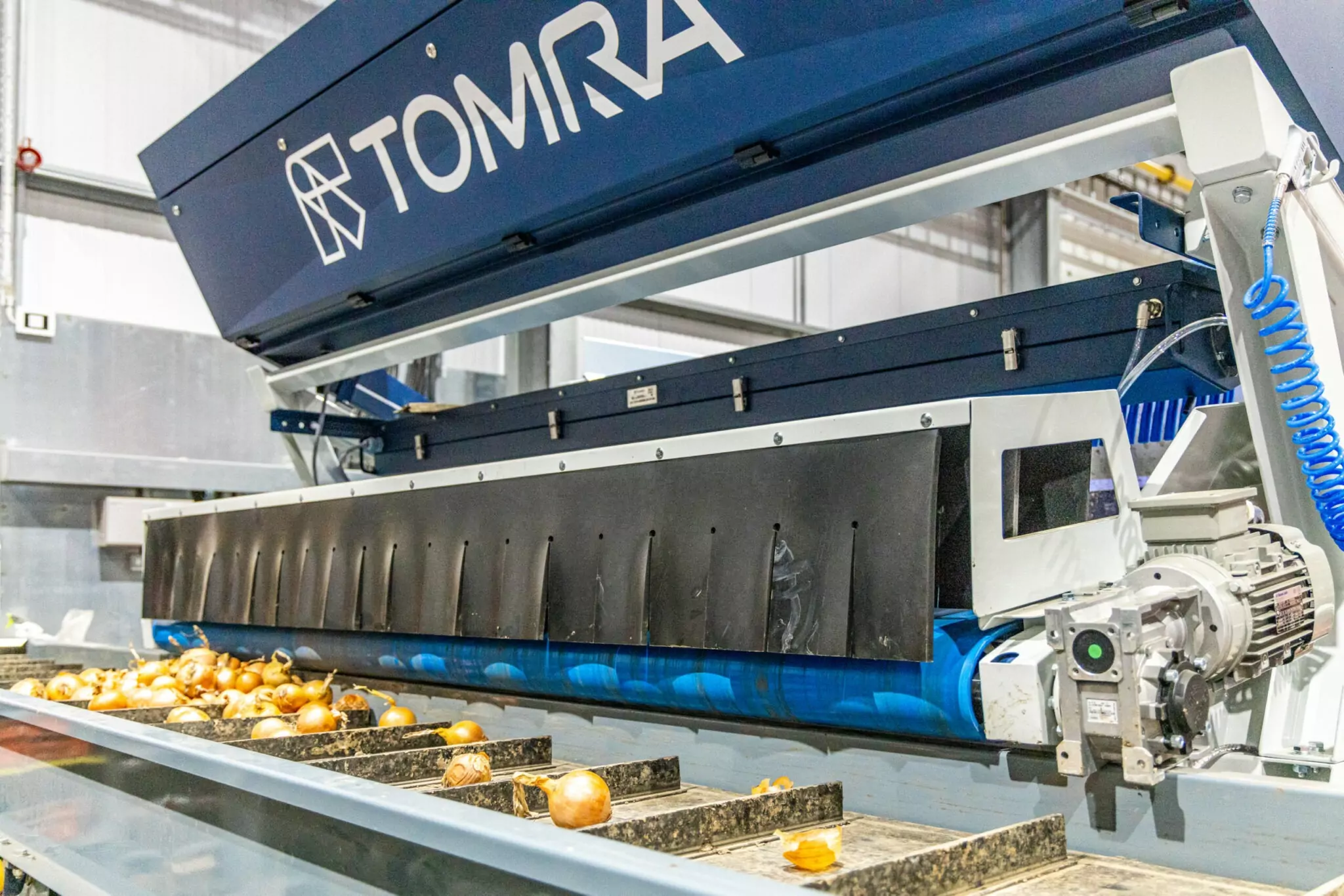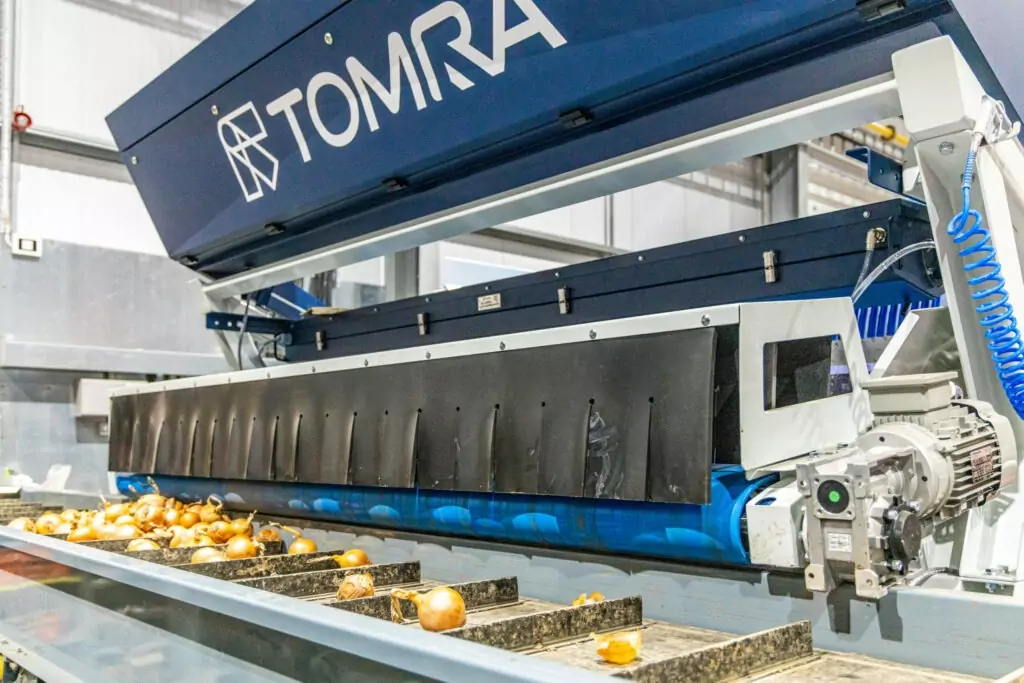 CONSISTENT REMOVAL OF FOREIGN OBJECTS
Ideal for use on a wide variety of crop types and tonnages during harvest, and particularly popular for effective optical sorting of potatoes, the TOMRA 3A delivers exceptionally reliable performance allowing harvest to continue even in the most challenging conditions. The optical sorter removes foreign material to an exceptionally high standard from a wide range of crop.
The strategic combination of multi-spectral pulsed LED illumination technology, high-resolution cameras and TOMRA analysis software ensures the accurate and consistent removal of stones, soil clods, rocks, wood, bone, plastic, glass, metal and rubber.
features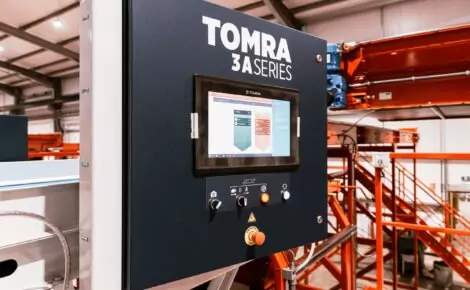 SIGNIFICANT LABOUR SAVINGS
The TOMRA 3A gives farmers complete control over the production cycle: adapting to harvest peaks, providing unrivalled sorting quality, and eliminating the need for manual sorting, thereby dramatically reducing the need for additional labour at peak times. In addition the TOMRA 3A optical sorter features user-friendly touch-screen controls, allowing adjustments to be made quickly and easily.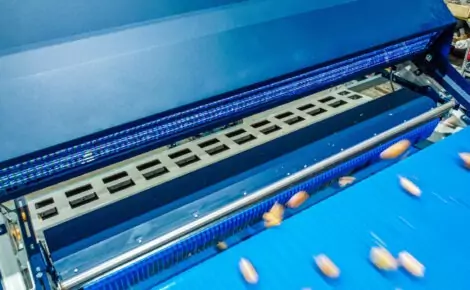 GENTLE HANDLING
At Tong gentle handling is a priority for our all vegetable handing machinery. The TOMRA 3A is no exception. With it's rubber matting and rollers the TOMRA is optimised for gentle handling even during fast, high capacity sorts.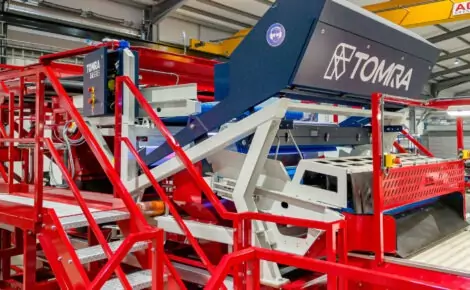 HEAVY DUTY DESIGN
Built to be low maintenance and heavy duty, the TOMRA 3A is guaranteed to be long lasting. As the TOMRA 3A has been designed for 24/7 use, you can be sure that this optical grader will operate accurately and reliably in the most demanding environments.
SEE THE TOMRA 3A
OPTICAL SORTER IN ACTION
The option of integrated optical sorting within Tong's market leading grading machine, the Caretaker, has been available since 2016. Introduced to offer potato and vegetable growers and processors automated optical sorting of dirty crop, Tong has been offering the advanced sorting option within its Caretaker mobile grader and static grading lines, as an alternative to traditional manual inspection facilities. The optical sorter for dirty crop can also be specified as a stand-alone unit or within a complete intake grading line, to replace traditional manual removal of stones and clod from crop.