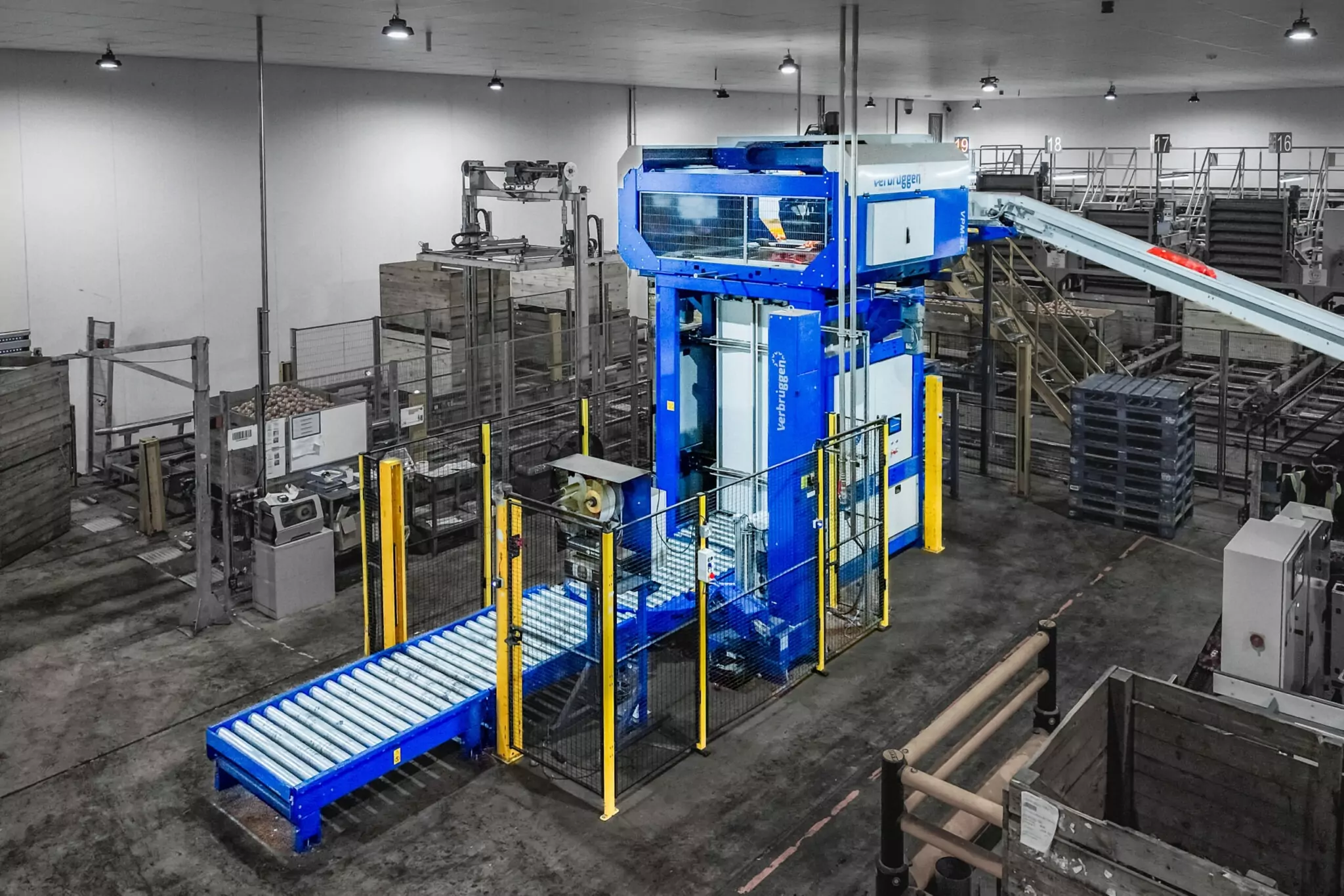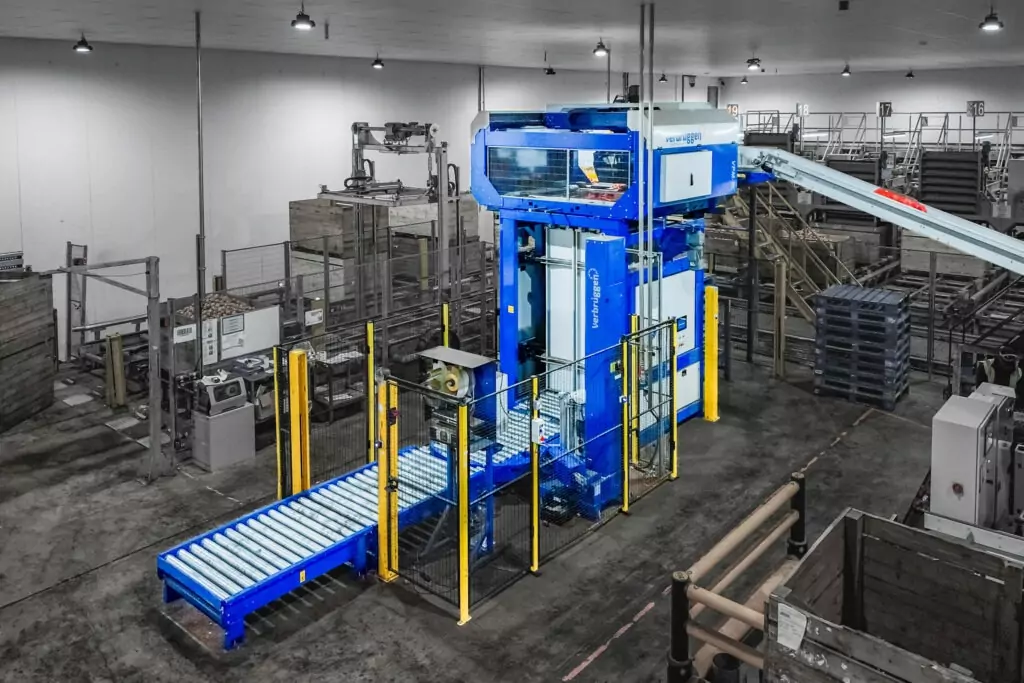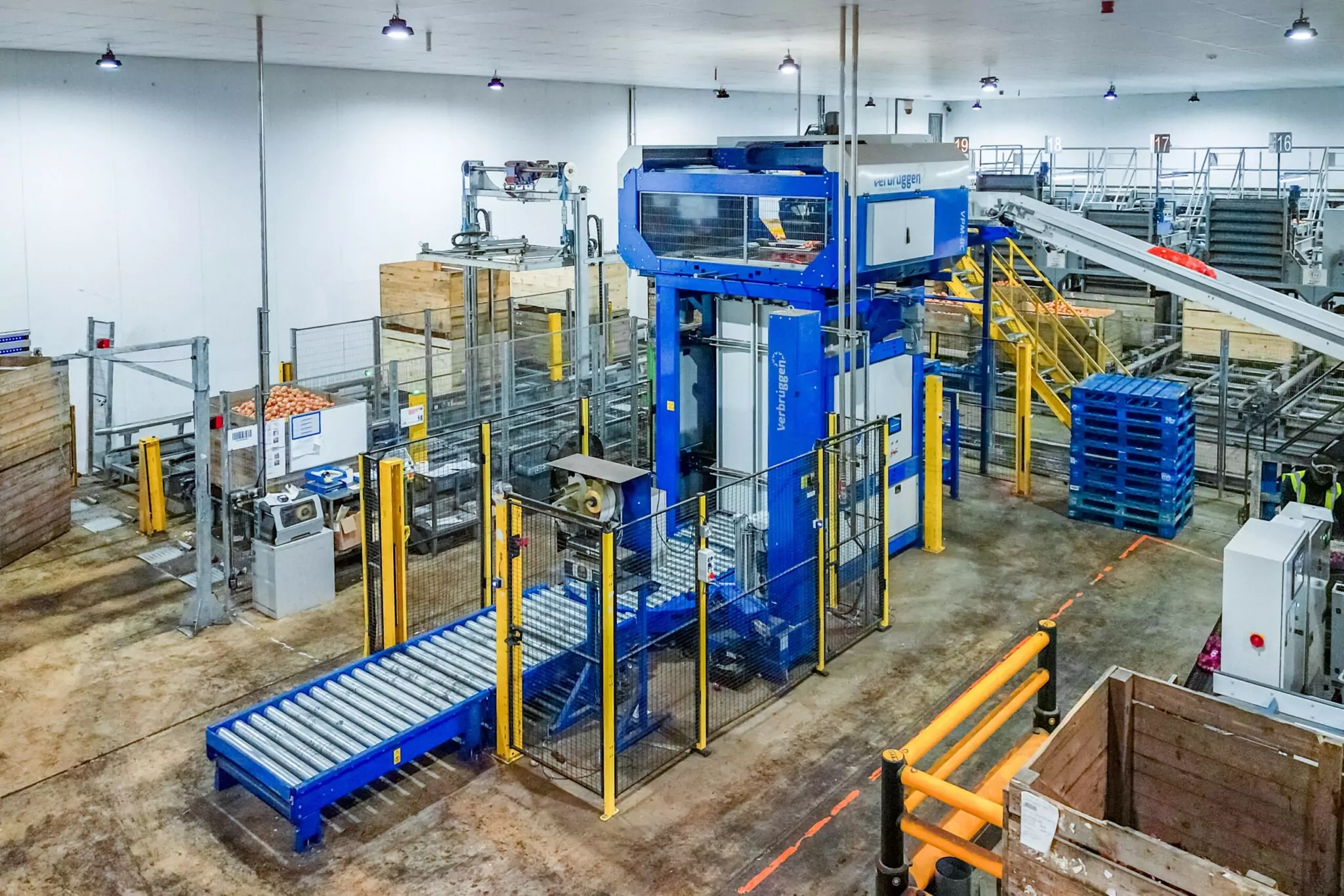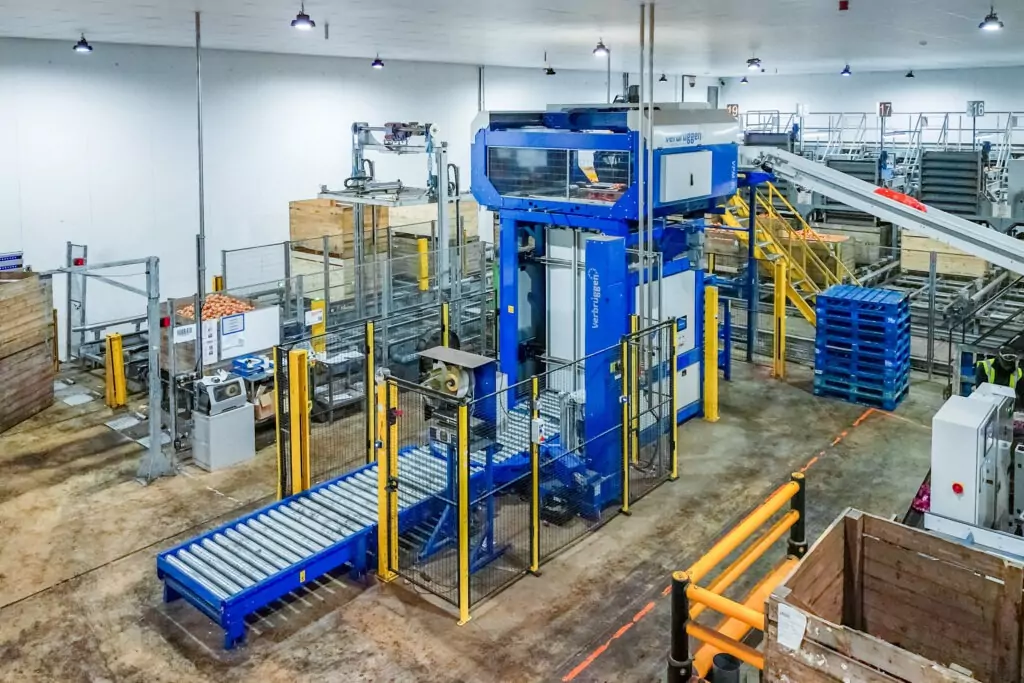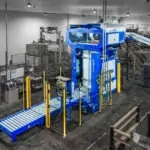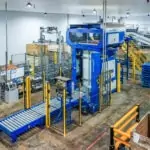 Filling Products
Verbruggen Palletising Solutions
Precise stacking & palletising
Quick and efficient operation
Palletising systems for all throughputs
Reduce Labour, Increase efficiency
Make an enquiry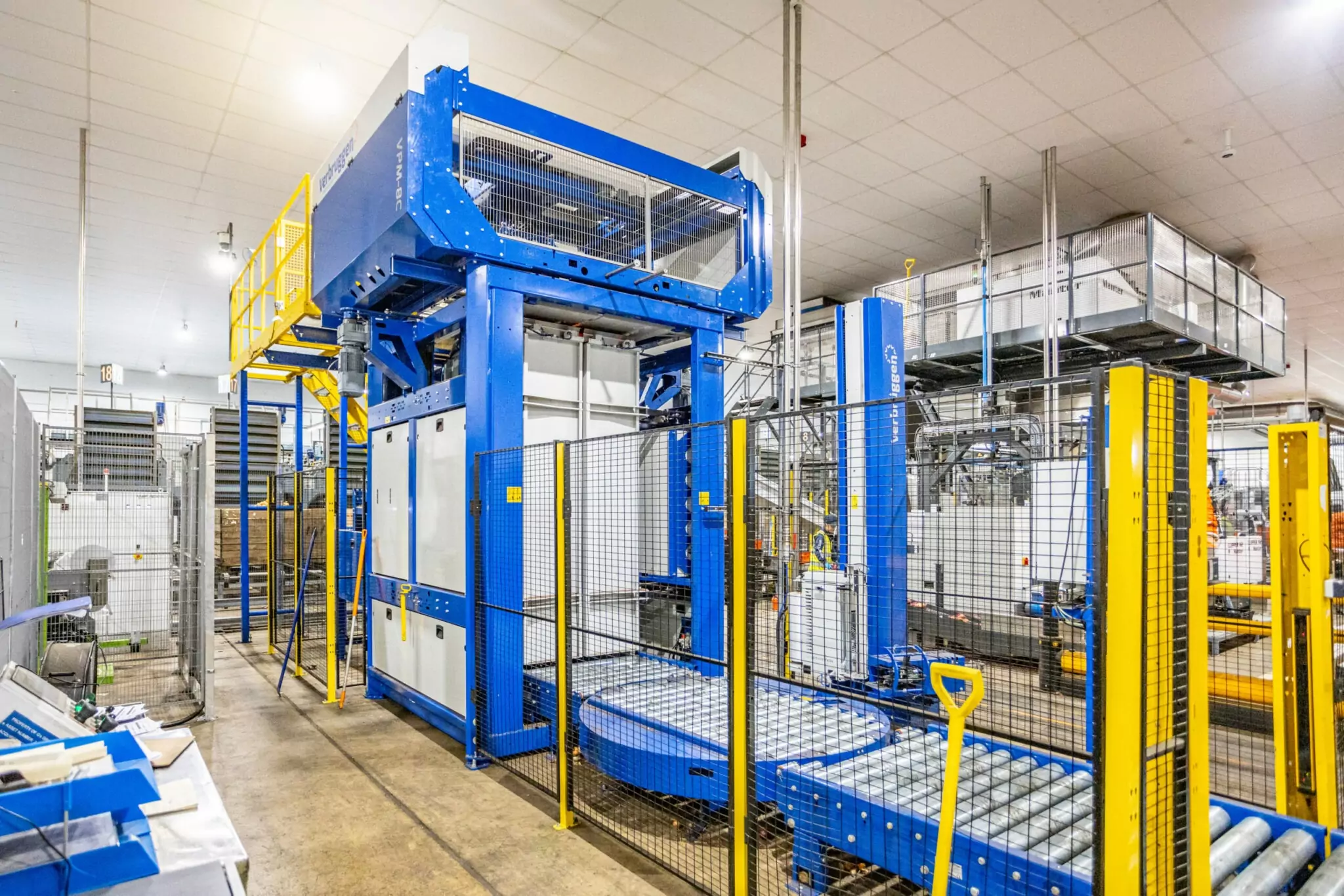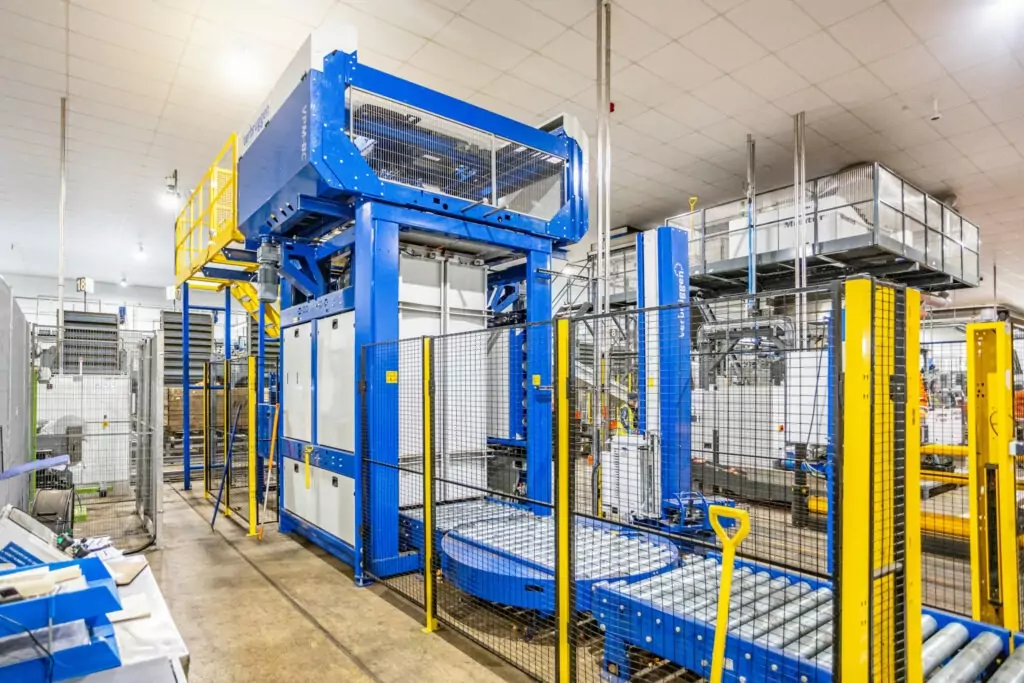 AUTOMATED PALLETISING SOLUTIONS
Tong is the official UK distributor of Dutch-manufactured Verbruggen palletising solutions.
Designed for quality and durability, Verbruggen palletisers deliver an incredibly stable stack and consistent performance. Manufactured to ensure quick, efficient and uniform stacking of bags, boxes and crates on pallets or sheets, Verbruggen palletisers offer precise product stacking capabilities at any speed, resulting in a palletiser for every throughput with various automatic and semi-automatic options.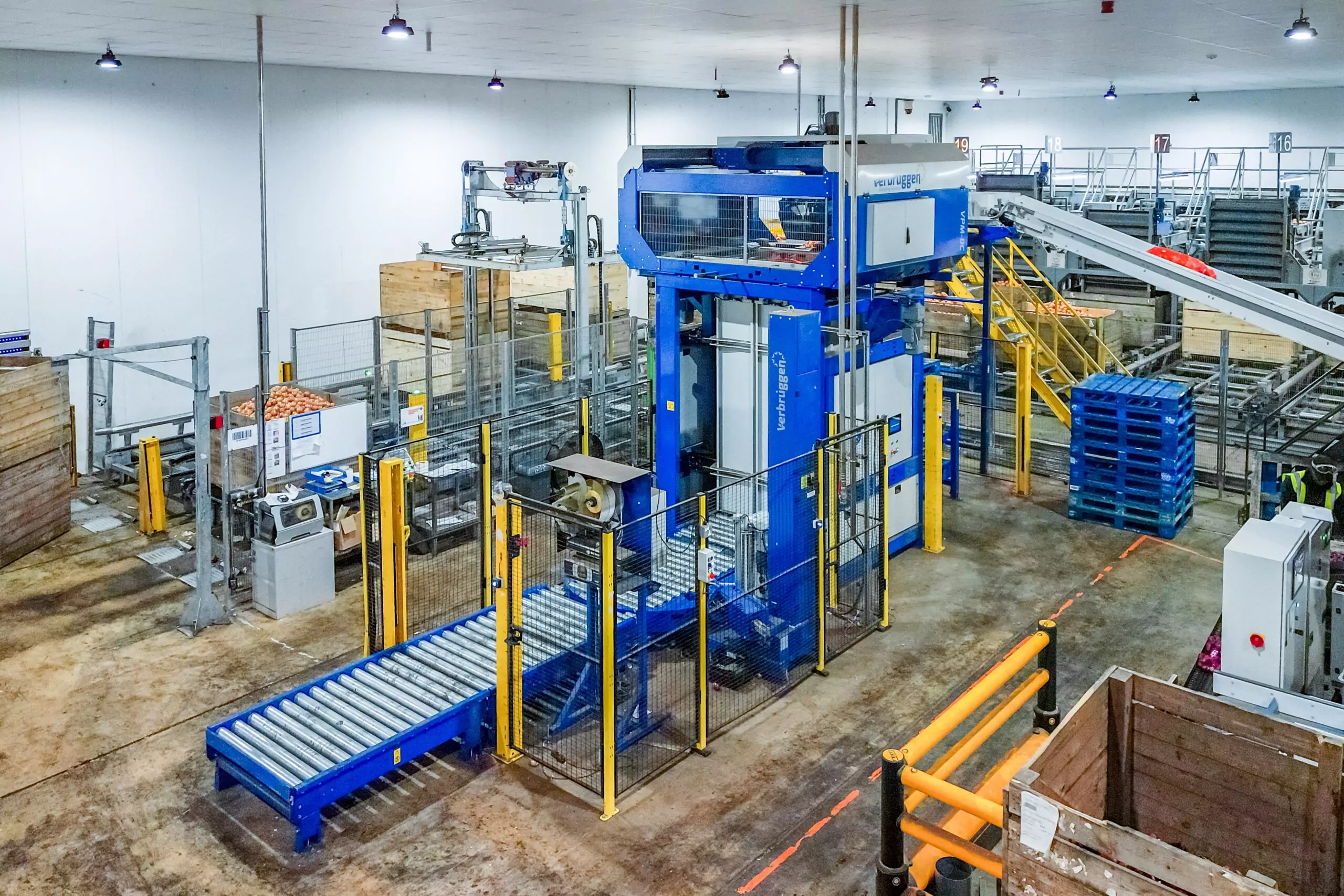 SAVE TIME, SAVE LABOUR, SAVE SPACE
Stack bags of onions in the range of 2.5 kg/5 lbs to 50 kg/120 lbs.
High flexibility for future changes in product sizes and patterns.
System can palletize single bags, bags in boxes and boxes/crates.
Perfectly stable stack to the height of 2.5 meters / 8 feet.
Easy to use operator station, low maintenance machinery for high up time.
Remote monitored support, ready to be integrated in your ERP system.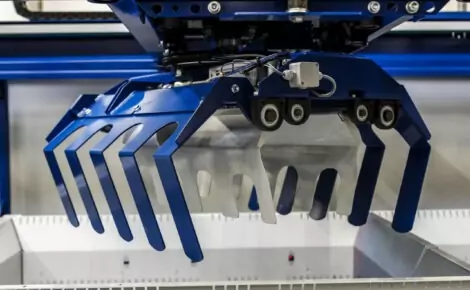 SUPERIOR FUNCTIONALITY
Verbruggen palletising solutions can handle bags from 2.5 kg up to bags of 75 kilos, boxes in different size and bags in boxes. Over the years Verbruggen machines have improved constantly, resulting in a current superior functionality, reliable equipment and great product results by our world-famous palletising machines.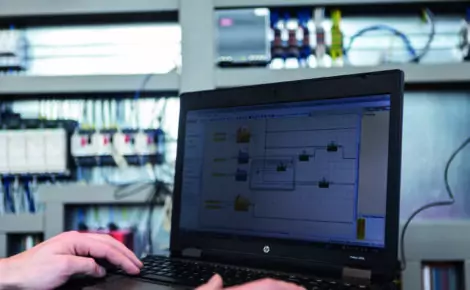 HIGH SPEED PACKING
Automated stacking of bags, crates or boxes from 10 to 40 bags per minute and up to 120 boxes per minute.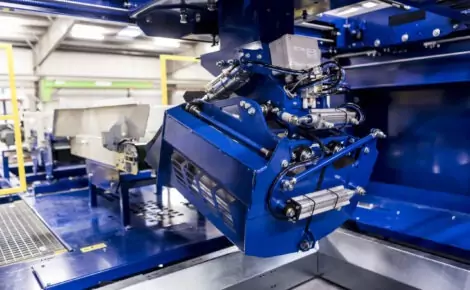 ULTIMATE FLEXIBILITY
With up to 20 possible stacking patterns allowing customers to choose the best stacking patterns when palletising different sizes of bag as well as being able to combine bags, boxes and stack bags in boxes.
CUSTOMISED SOLUTIONS
Verbruggen palletising solutions not only bring a significant reduction in labour costs and downtime, but also utilises loading space in the most efficient way. In addition to its comprehensive palletiser range, Verbruggen solutions also include wrapping machines, strapping machines and check weigher.
CHECK OUT THE VERBURGGEN IN ACTION HERE…