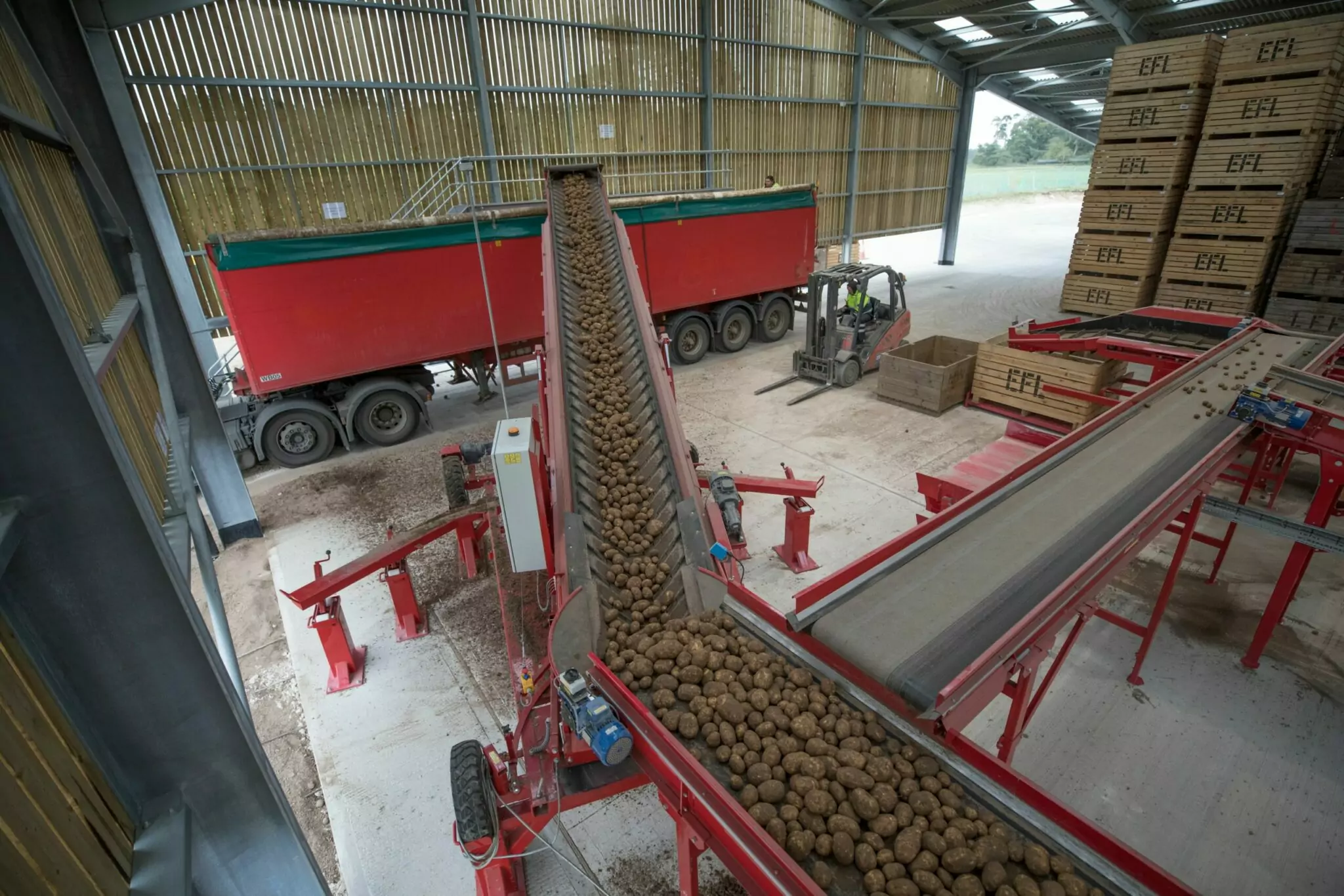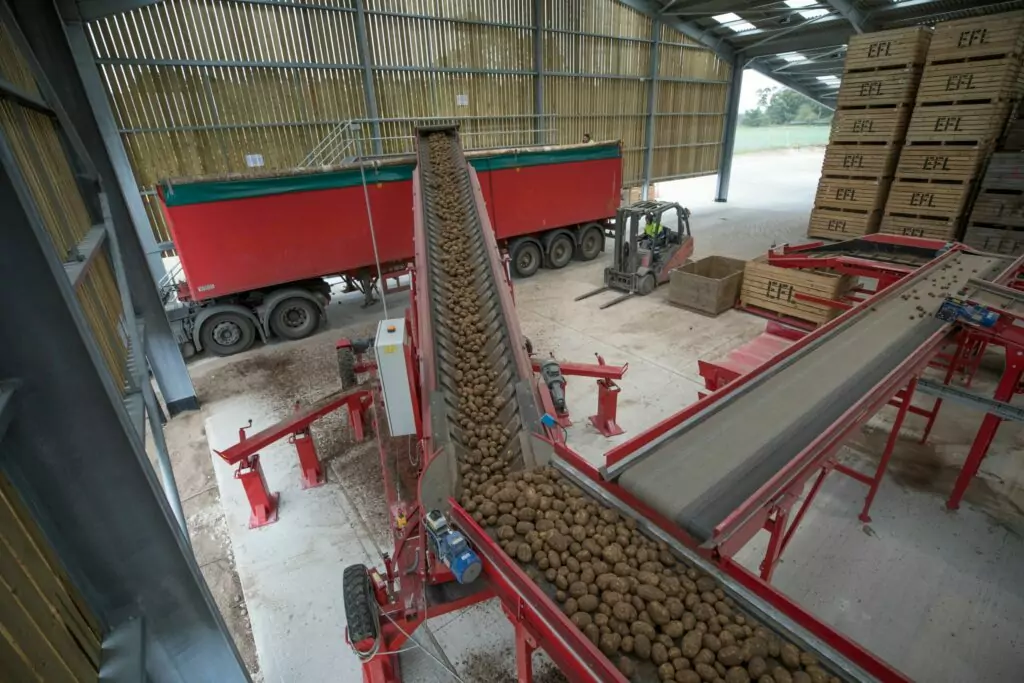 Store Loading Products
Tong Swift Lift Extendo Mobile Elevators
High capacity mobile elevating
Ideal for transfer to bulker or store
Designed for the gentlest handling
Fully mobile and transportable
Make an enquiry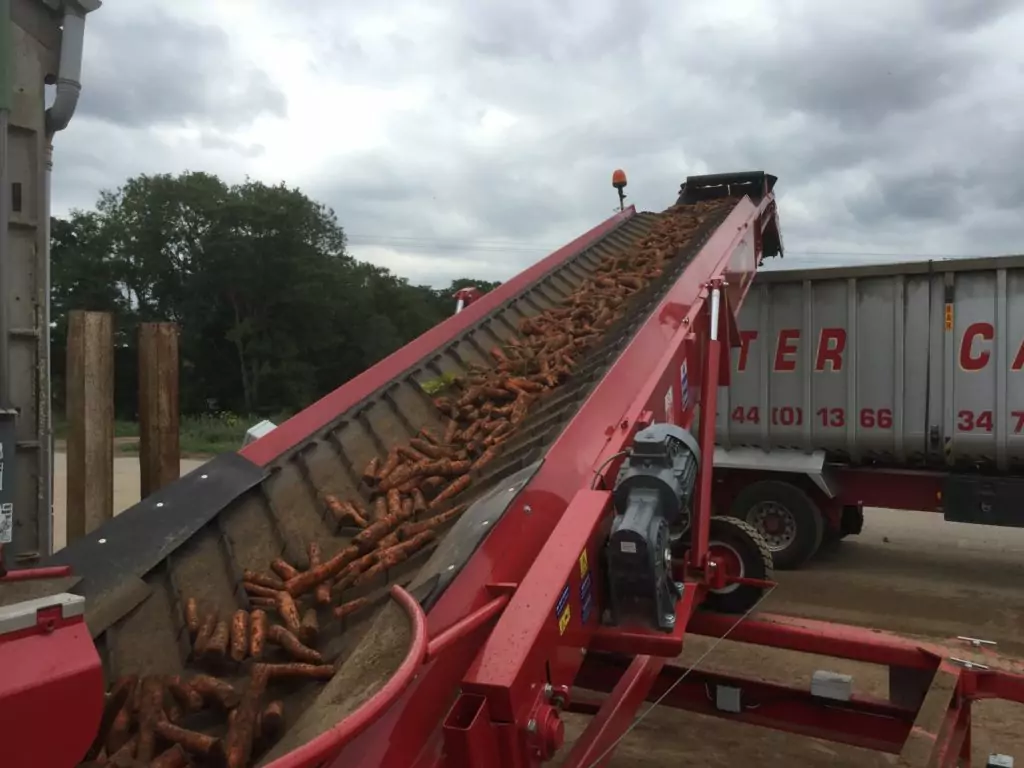 HIGH CAPACITY & GENTLE VEGETABLE LOADING

Now part of the Tong Engineering Group, Tong Swift Lift mobile elevators and conveyors are renowned for their high quality build and reliable performance across a wide variety of crops including potatoes, carrots and onions.
Available in two models; with a 600mm or a 900mm wide belt, the Tong Swift Lift Extendo elevator features a gentle 'safedown' attachment that lowers into the bulker lorry, reducing the drop during the early stages of loading.
Fully extended, the Extendo crop elevator reaches 14.1m long and retracts to only 9.1m, making it easily transportable and convenient to store.
GENTLE
EFFICIENT HANDLING
The EasyLoad ensures minimal rollback and exceptionally gentle handling of crop. With a soft rubber 25mm high cleated belt and a 'safedown' end for minimal drop.
CONVENIENT
MOBILE ELEVATING
Fully mobile and easily transportable, the EasyLoad offers exceptionally convenient loading. Ideal for loading bulker lorries or store areas, use in the field or at multiple sites
HIGH THROUGHPUT
UP TO 60 TPH
The EasyLoad extending crop elevator is specifically designed to offer fast yet gentle handling of crop. Offering reliable performance with throughputs of up to 60 tonnes of crop per hour.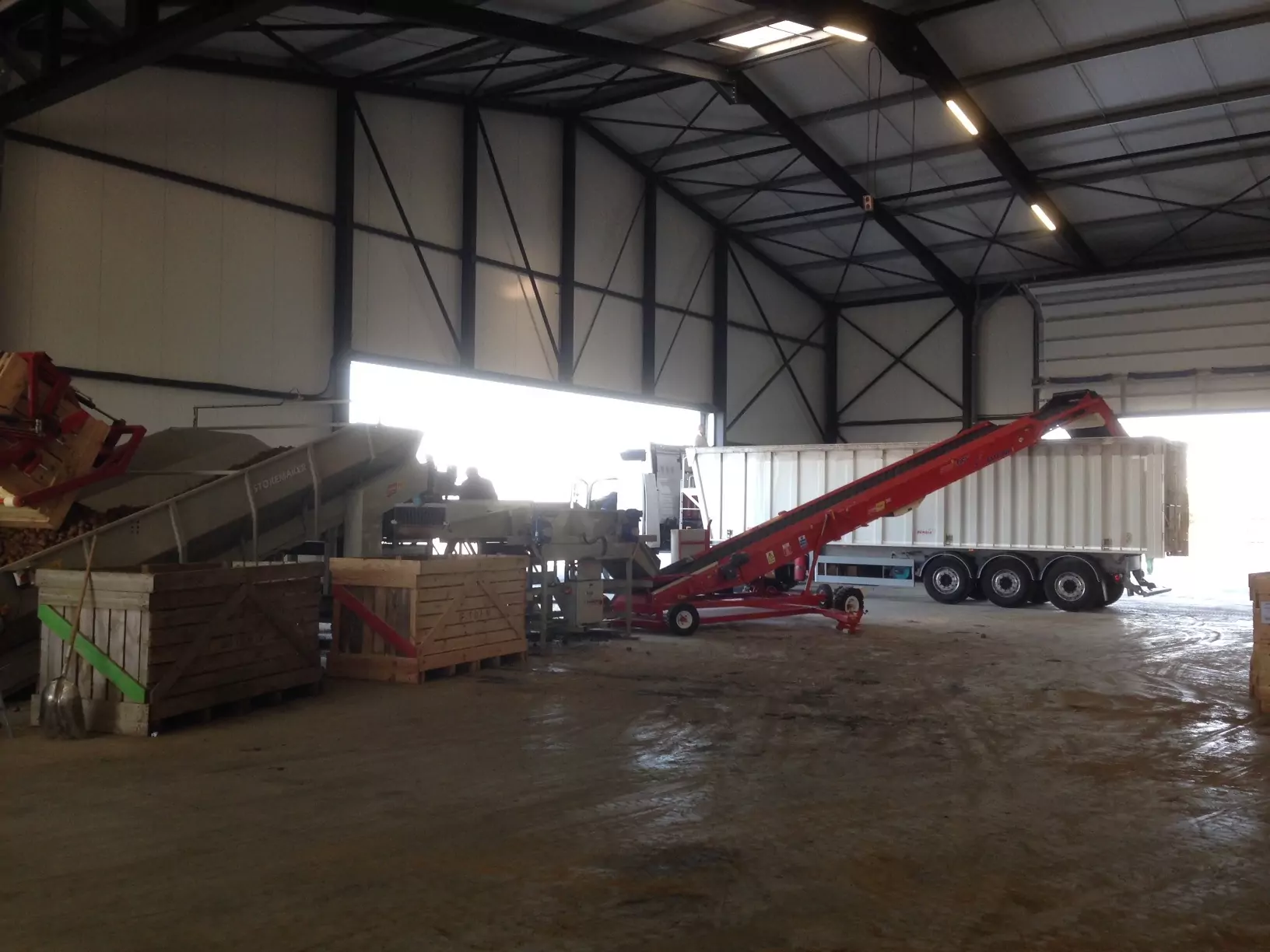 The ultimate mobile elevator
The Tong SwiftLift Extendo mobile elevator is designed to offer quick and easy store or bulker loading. The Extendo offers high throughputs whilst ensuring minimal rollback and exceptionally gentle handling of crop with a soft rubber 25mm high cleated belt.
features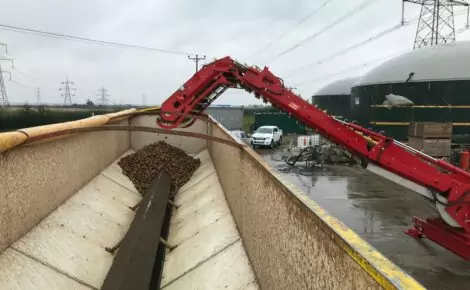 GENTLE 'SAFEDOWN' END
The Safedown attachment lowers into the bulker or box to reduce the drop during the early stages of loading.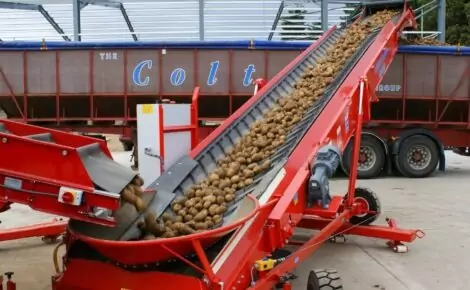 AUTOMATIC SLEWING PLATFORM
When used for store loading, the automatic slewing platform enables the crop to be evenly distributed across the width of the storage area. The Extendo slews from zero to 15.35m, with preset delay timers at each end of the slew.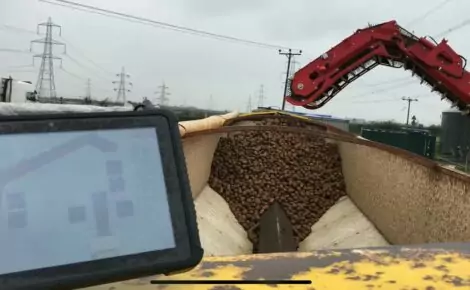 REMOTE CONTROL
An optional hand held, radio remote control unit enables the operator to control the main elevator functions remotely. Making control even more convenient for operators, up to 20m away from the elevator.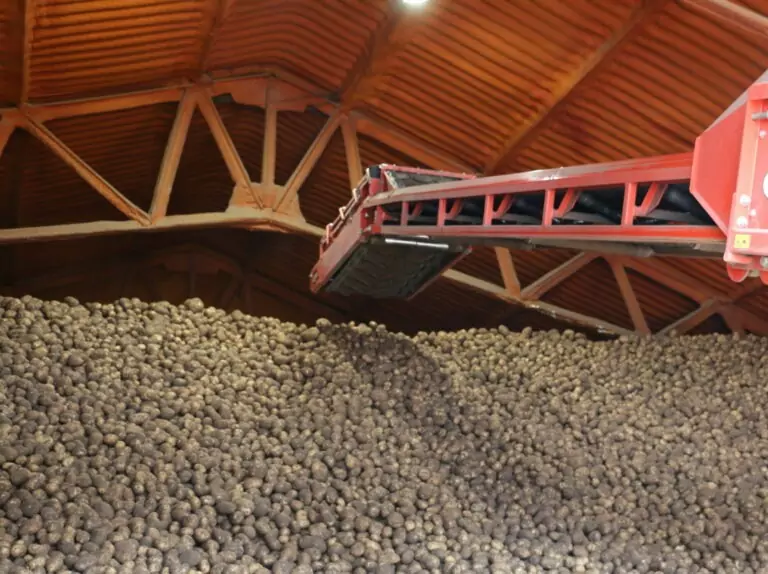 VARIABLE SPEED DRIVE
The variable speed drive gives maximum control over the placement of the crop into the store or bulker.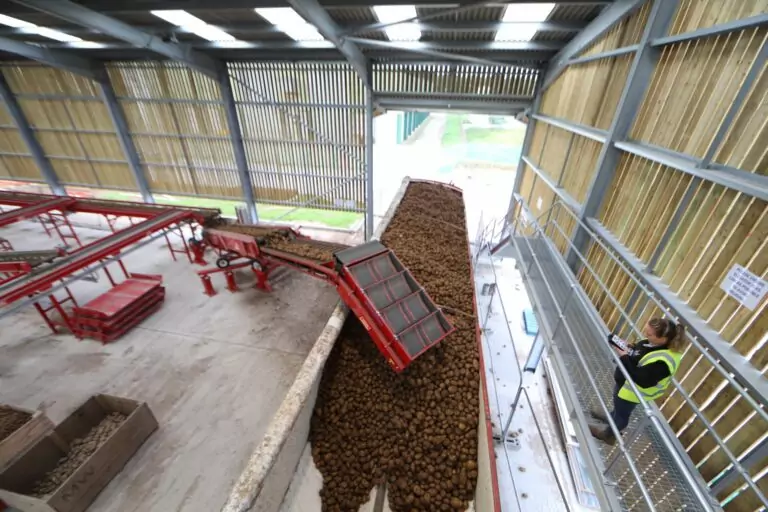 DUAL POWER TRANSMISSION
The optional dual drive power transmission allows forward and backward movement of the extending crop elevator at the touch of a button.
WATCH THE TONG SWIFTLIFT EXTENDO ACTION…