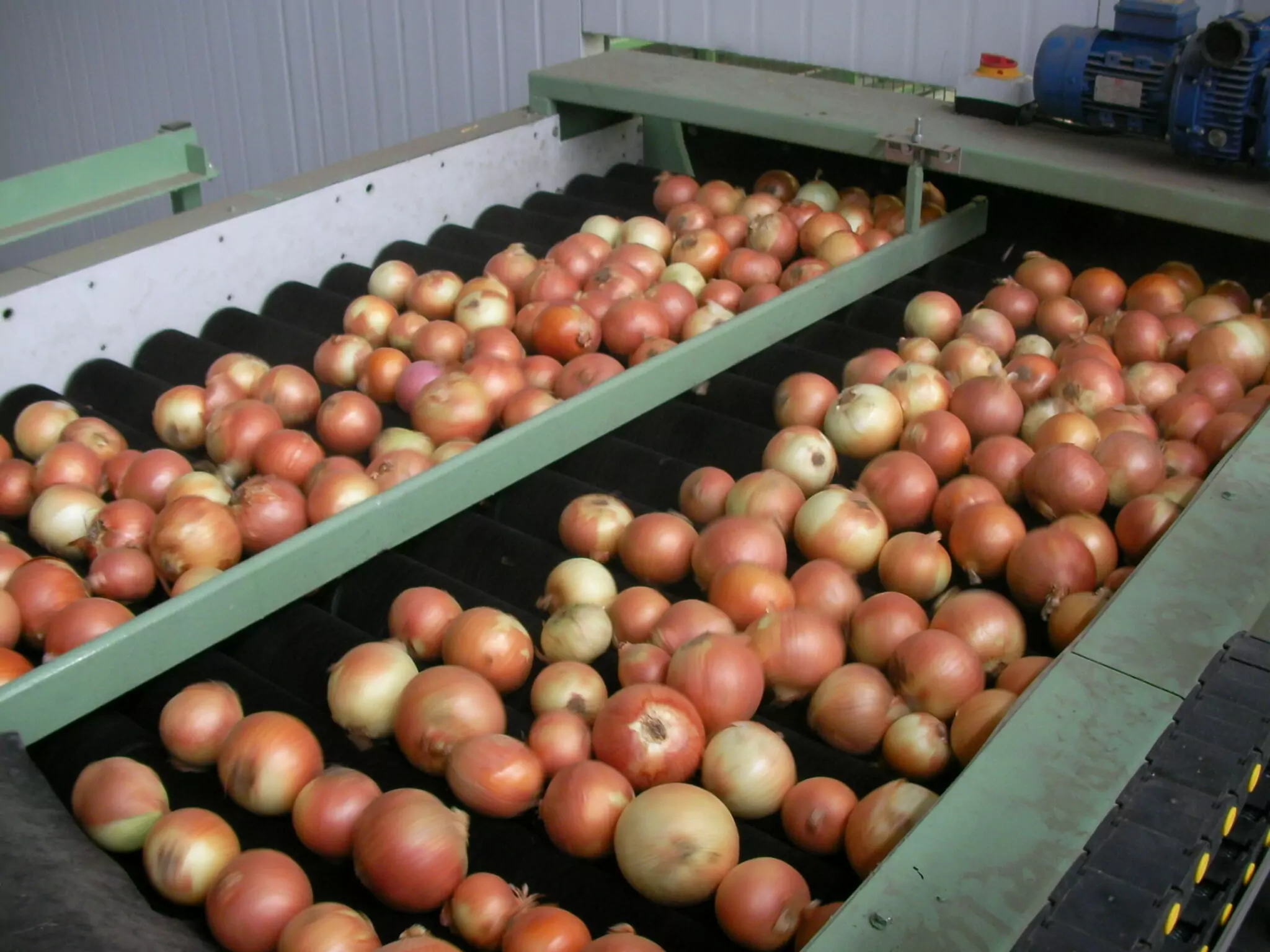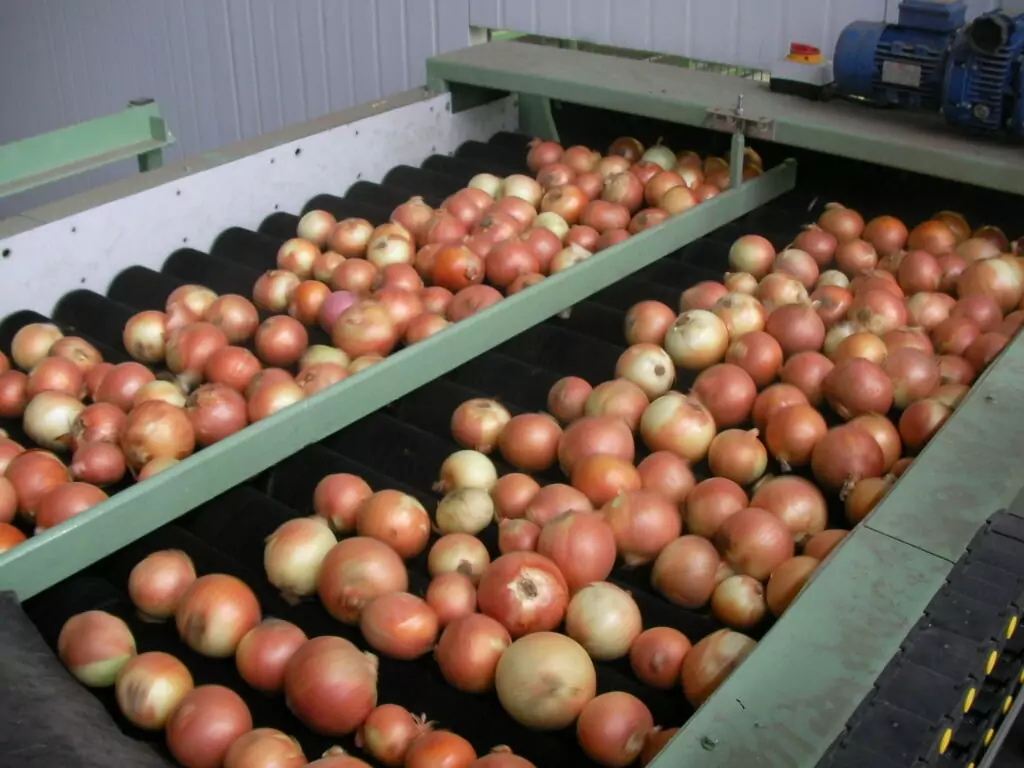 Cleaning Products
Vegetable Dry Brusher
Effective brush-cleaning for potatoes & onions
Gently remove excess debris, skin and shale
Built to suit a wide range of throughputs
Fully-integrated or stand-alone machine
Make an enquiry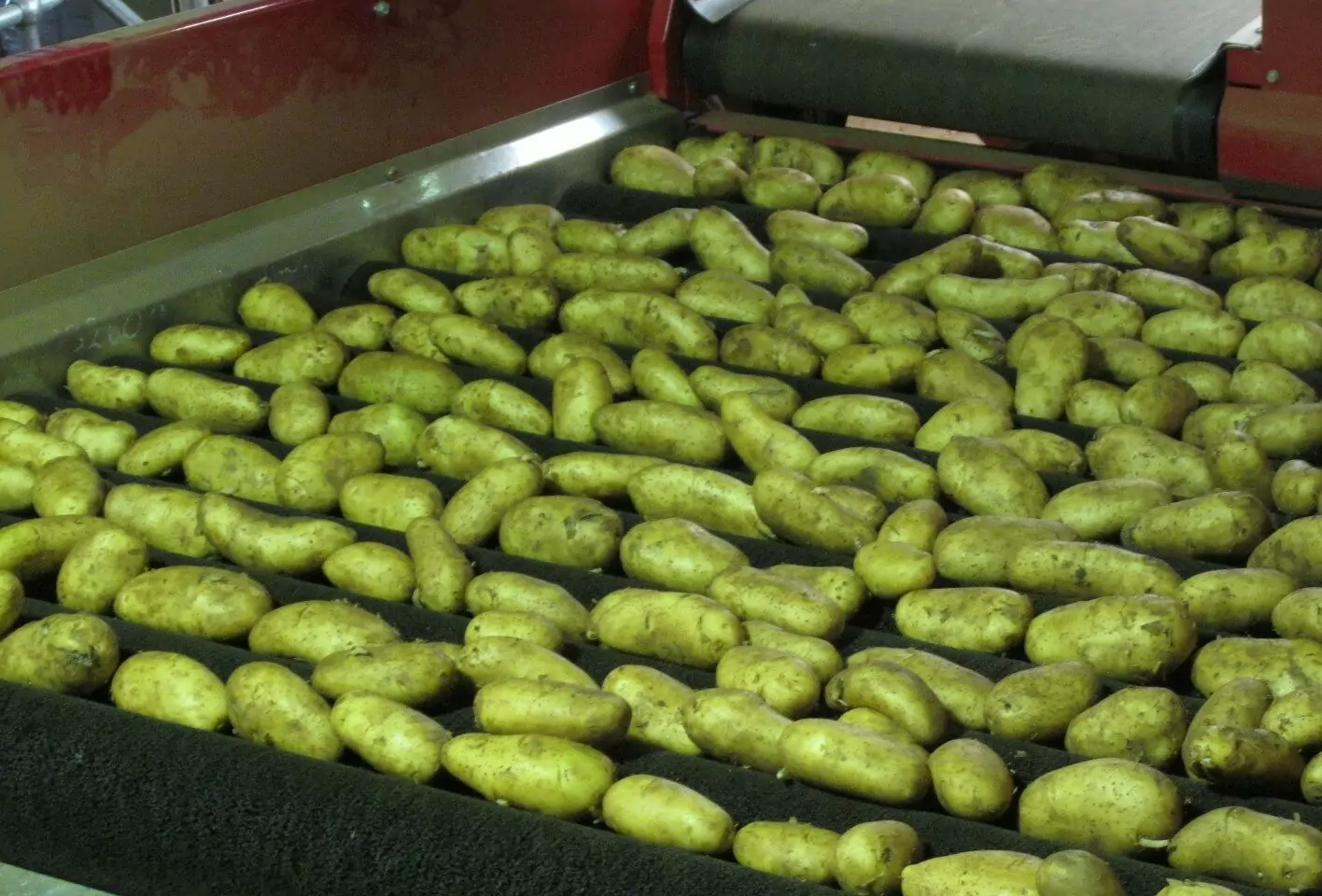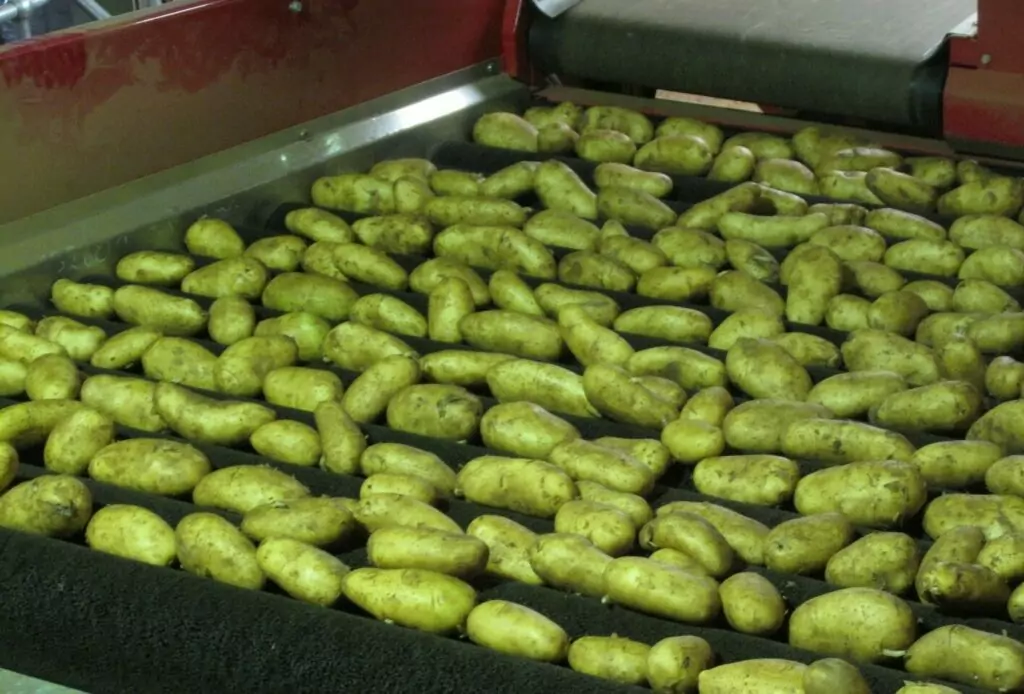 EFFECTIVELY REMOVE LOOSE SOIL & SKIN
Are you looking for an extra boost to your vegetable washing process? Tong's Vegetable Dry Brusher can effectively remove excess soil from crop prior to grading and washing for optimum results. Popularly used to clean potatoes or remove the excess skin and husk from onions, the Tong dry brusher offers a gentle yet effective way of removing loose debris from crop.
Built to incorporate a series of heavy-duty brush shafts that rotate to clean crop whilst transferring it forward along the brusher's bed, the Vegetable Dry Brusher can be specified as a single flat-bed dry model or with the option of a large, adjustable rotating top brush for enhanced cleaning results.
efficient
advanced design
Available with inverter direct drive on every shaft, Tong vegetable dry brusher offers improved energy efficiency, refined control and minimal maintenance.
custom built
11, 14 or 21 brushes
Manufactured in mild or stainless steel, Tong dry brushers are built to suit your specification with a choice of 1.5m (11 brushes), 2m (14 brushes) and 3m (21 brushes).
all throughputs
600-1200 mm wide
Built in a range of widths as standard, Tong offers a vegetable brushing solution that performs in all cleaning environments, whatever your throughput needs.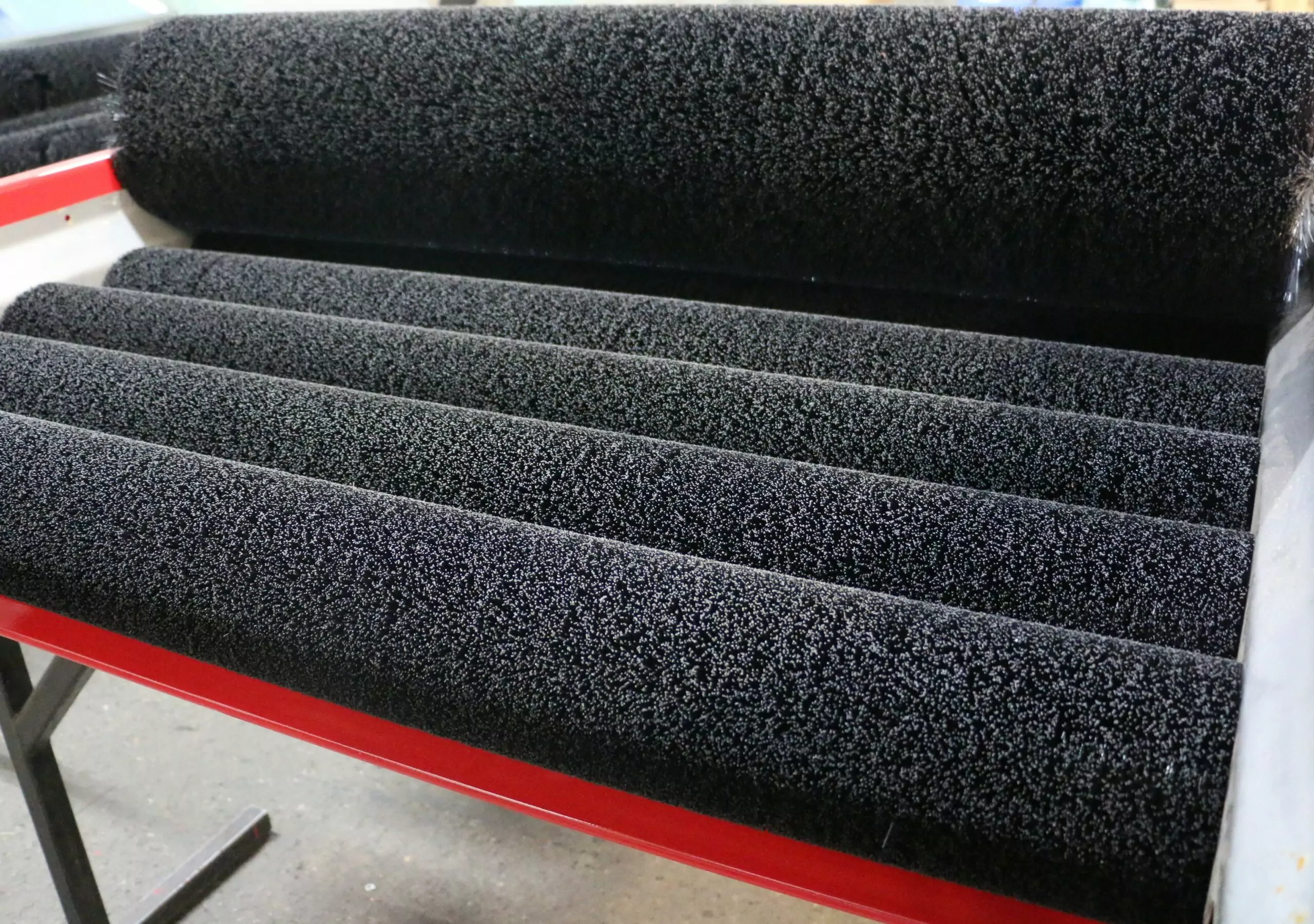 HEAVY DUTY DESIGN
GENTLE ON CROP
Tong's Vegetable Dry Brusher is built upon a heavy duty shaft arrangement with hard-wearing brush shafts that are specified for optimum longevity, whilst ensuring a gentle brush-action on a wide variety of crop; most popularly used for cleaning potatoes, onions and bulbs.
features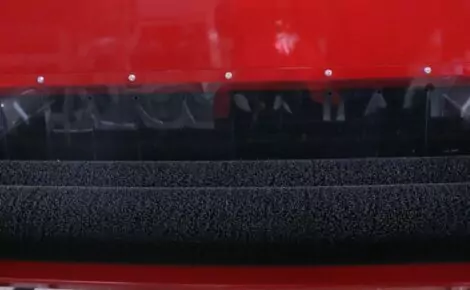 HEAVY DUTY BRUSHES
Featuring heavy duty brush-covered shafts, Tong's vegetable dry brusher offers reliable performance in the most demanding situations, whilst being gentle on crop at all times.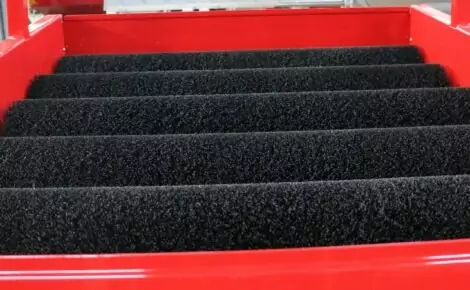 SINGLE BRUSH MODEL
Tong dry vegetable brushers are built to a single flat-bed brush roller table design as standard, offering effective crop cleaning and gentle handling.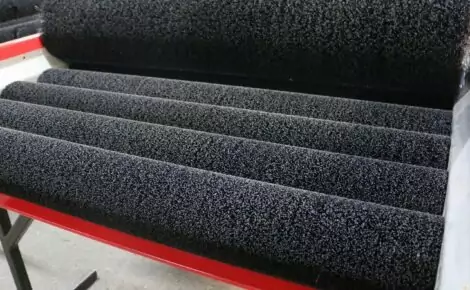 TOP BRUSH MODEL
When using the dry brusher in heavier soil conditions, or where an enhanced crop cleaning finish is required, the dry brusher can be specified with the option of a large, adjustable rotating top brush. Powered by its own fixed speed motor, the top brush gives added brushing action as crop passes over the brusher.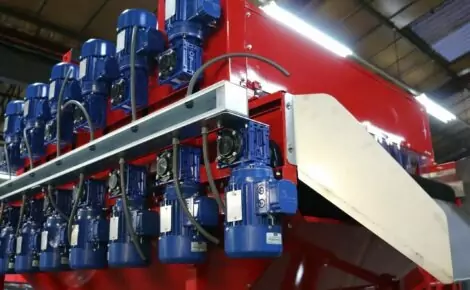 DIRECT DRIVEN SHAFTS
Tong vegetable dry brushers are available with the option of Tong's Blue Inverter technology inverter direct driven motors on every shaft. This option offers exceptional energy efficiency, whilst eliminating the need for conventional sprocket and chain drive, resulting in a much lower maintenance machine. A key design feature lies in the motors being fixed to each shaft using a coupling, which allows motors and rollers to be quickly and easily removed, making maintenance much easier than ever before. These features combined, ensure minimal downtime and provide exceptional cleaning results.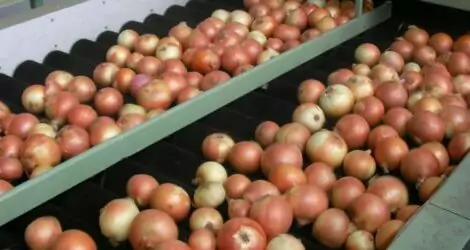 VARIABLE SPEED
Fitted with a fixed speed motor as standard, Tong dry brushers can also be specified with variable speed drive, for maximum flexibility and control.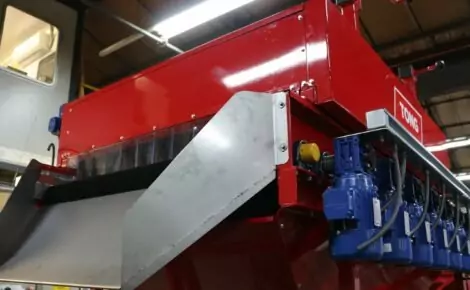 BYPASS SYSTEM
The Tong vegetable brusher can be specified with the option of a bypass conveyor system which allows you to bypass the crop brusher, in the event of lighter soil conditions where the brush-cleaning process may not be required on any particular batch of crop.