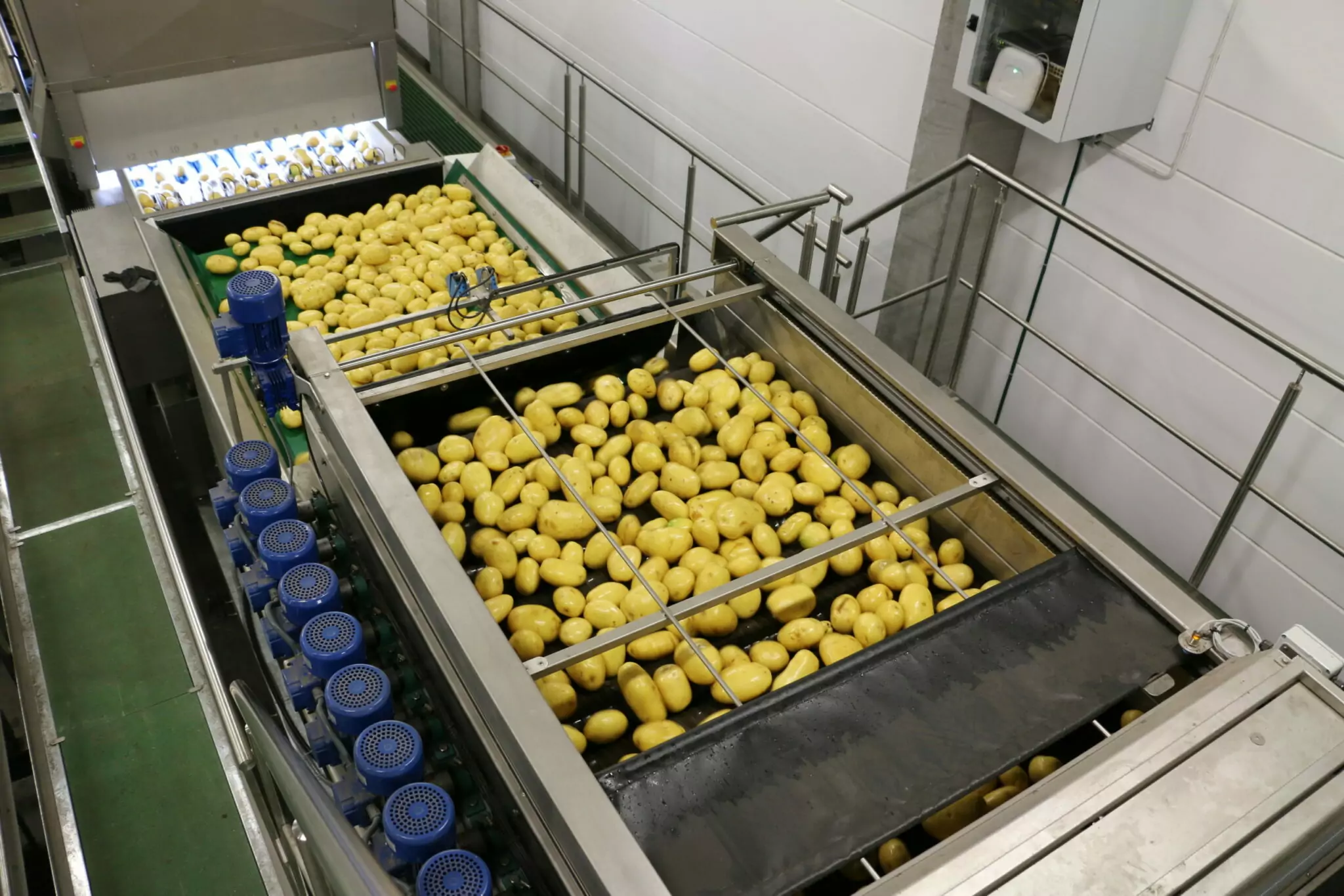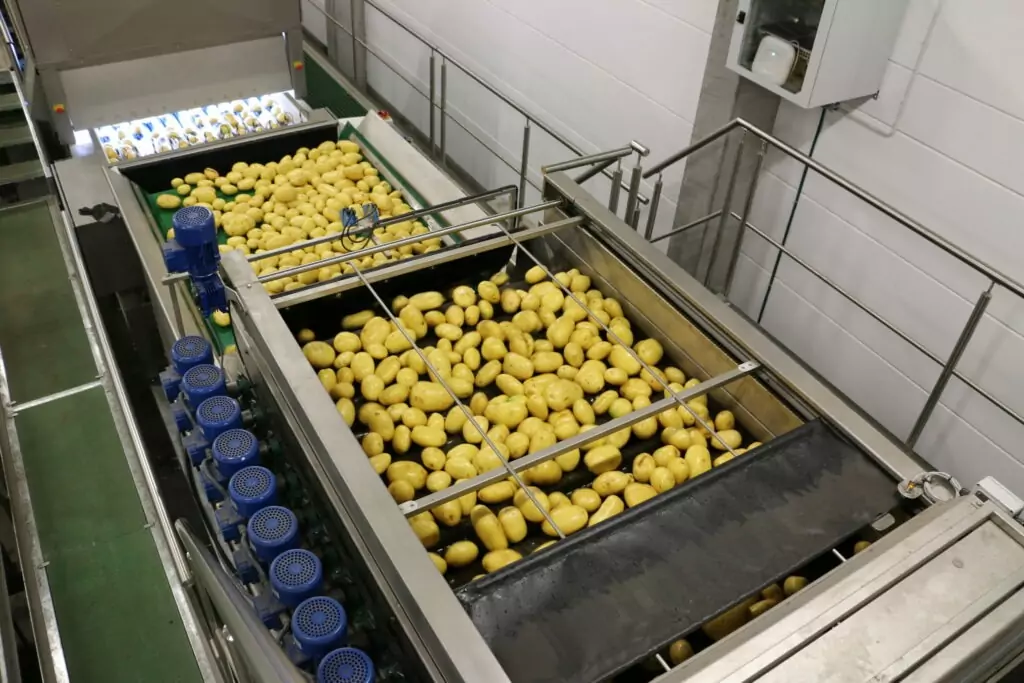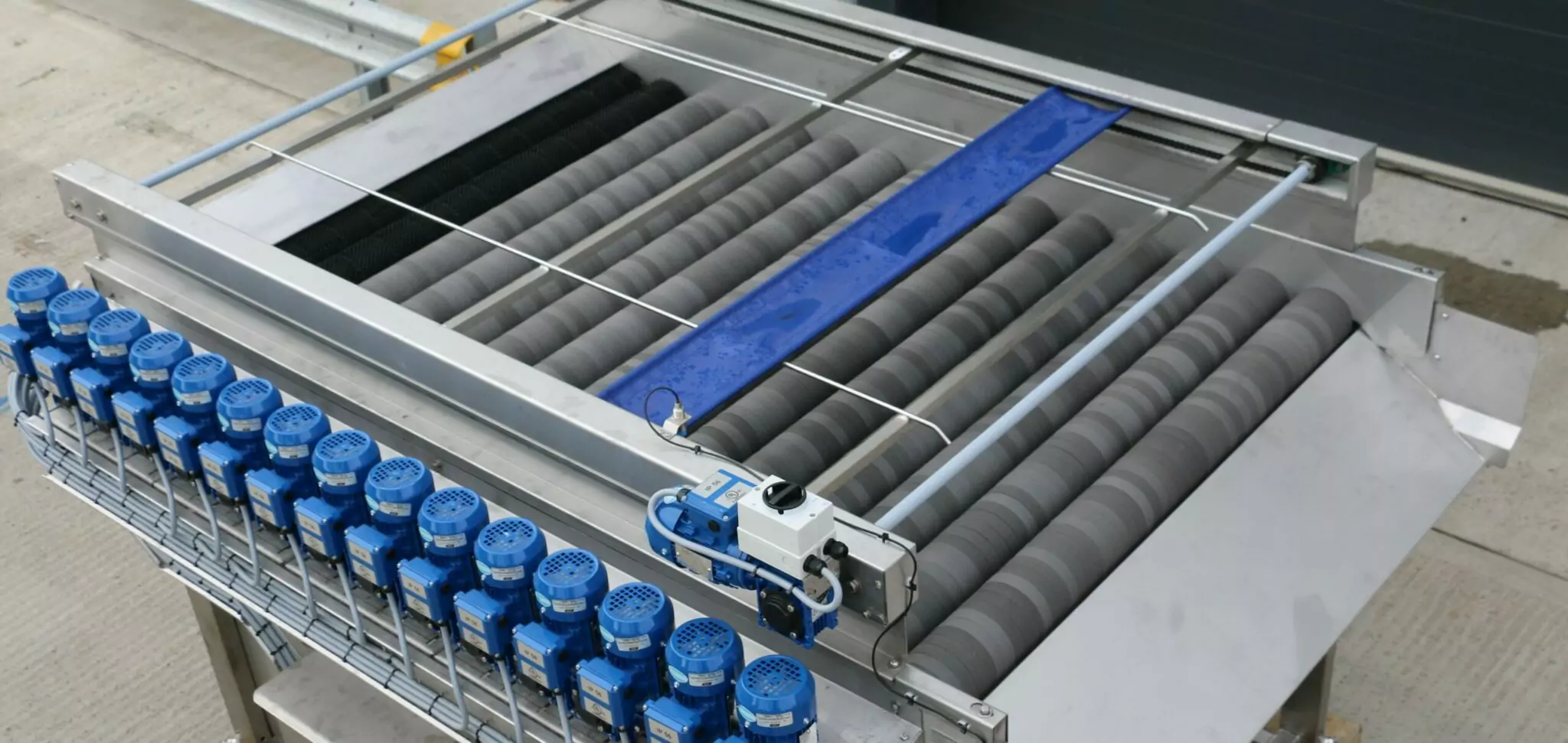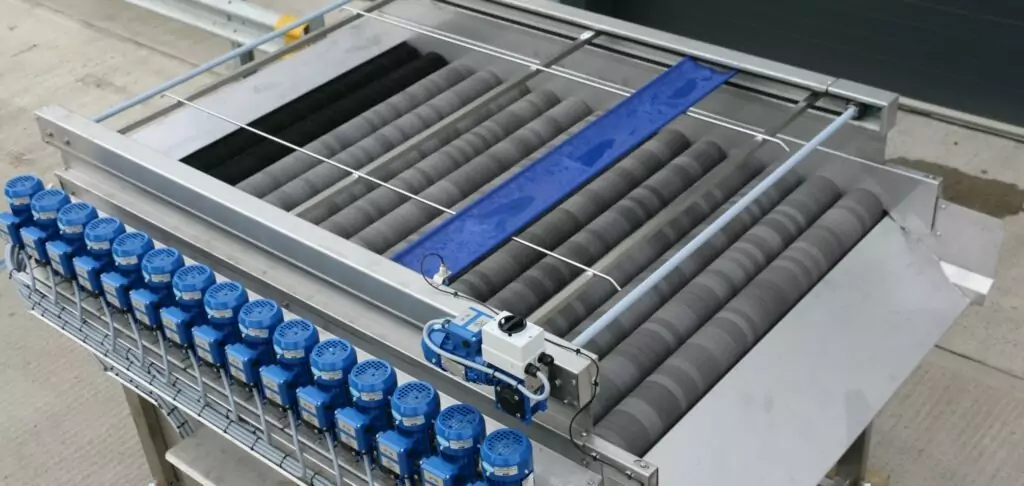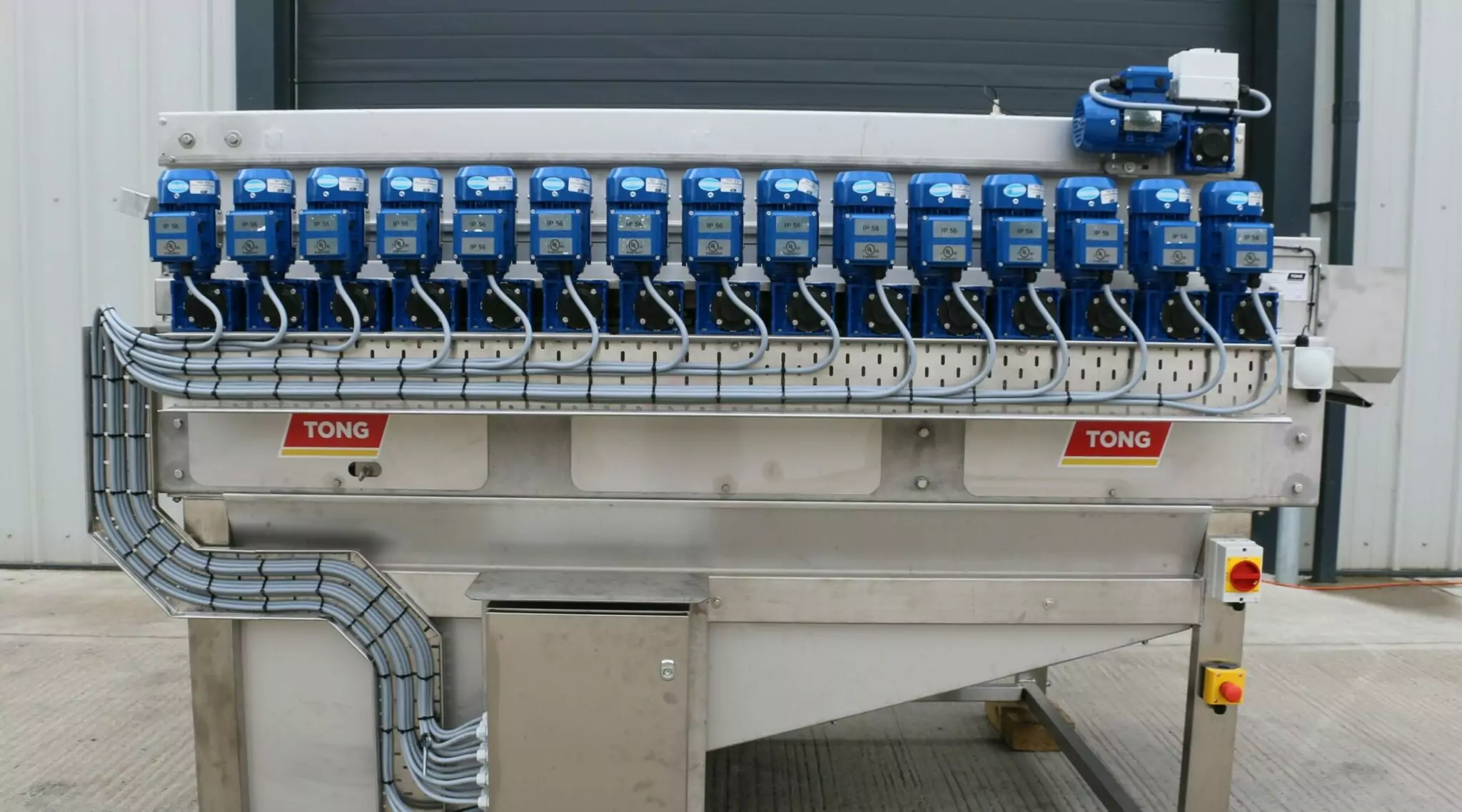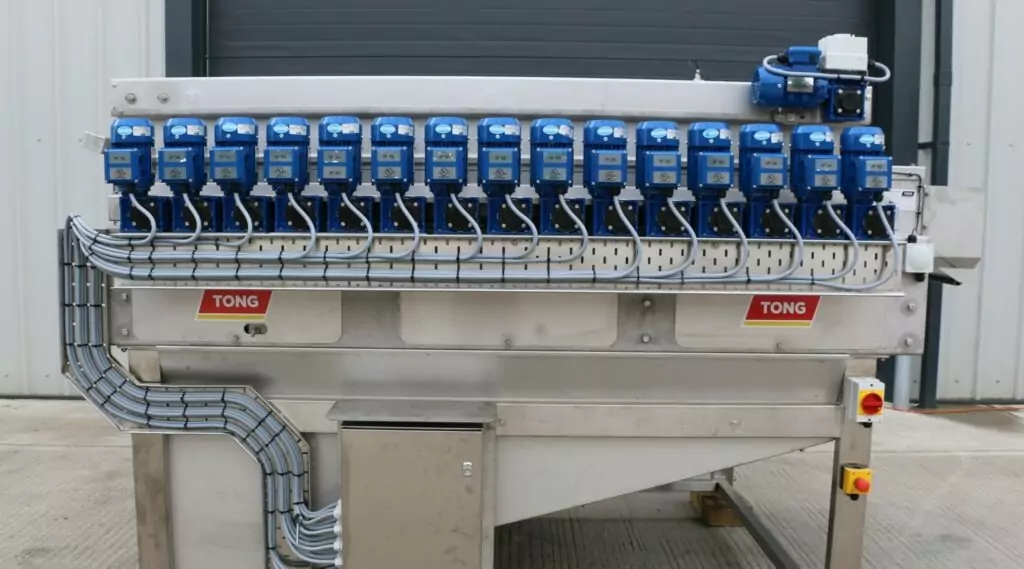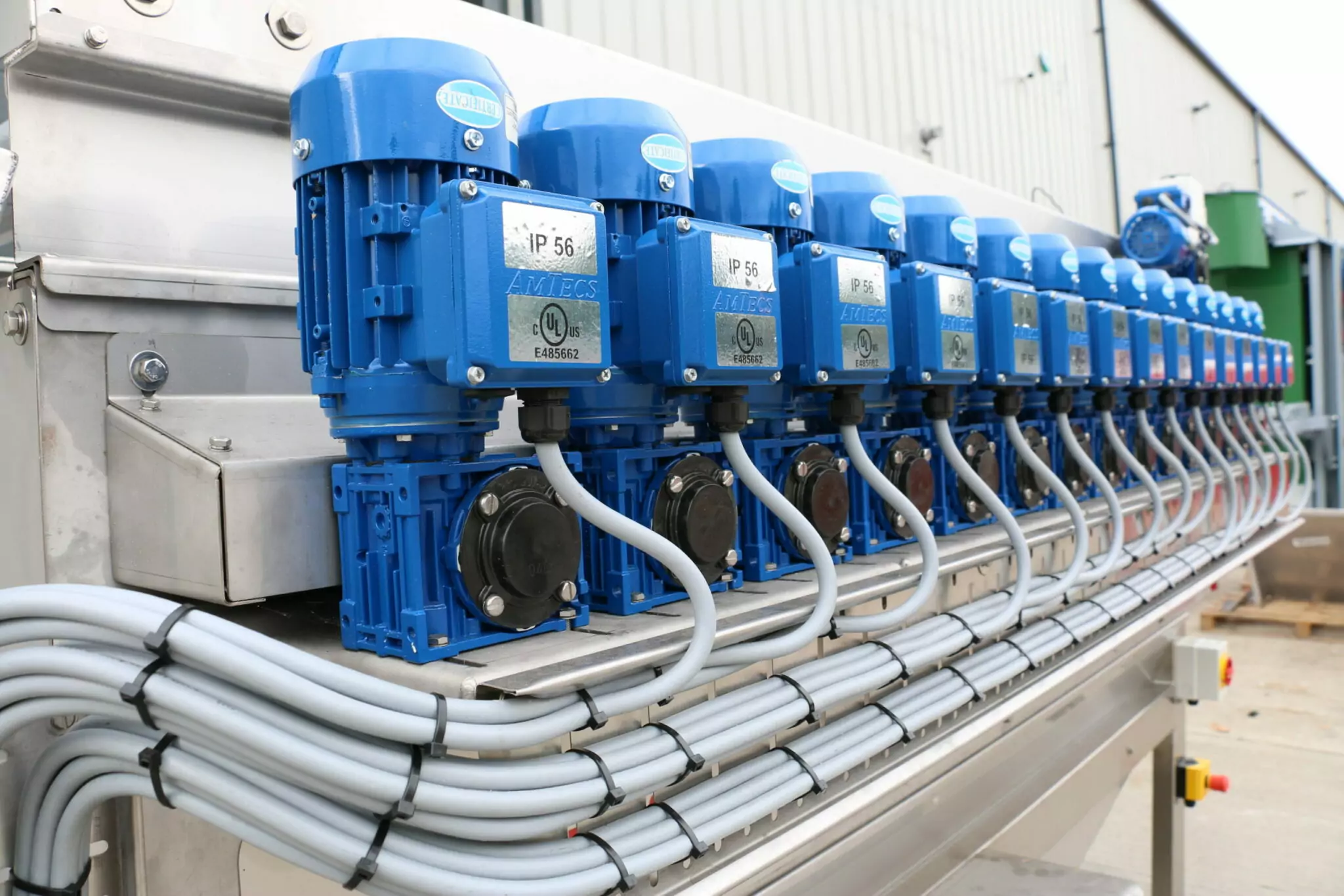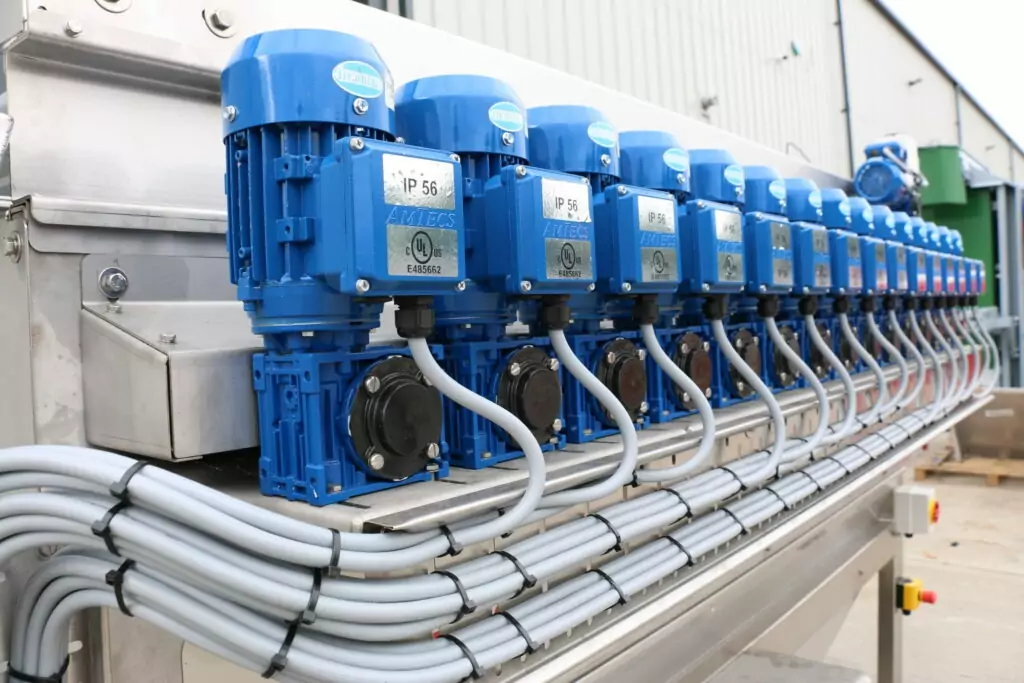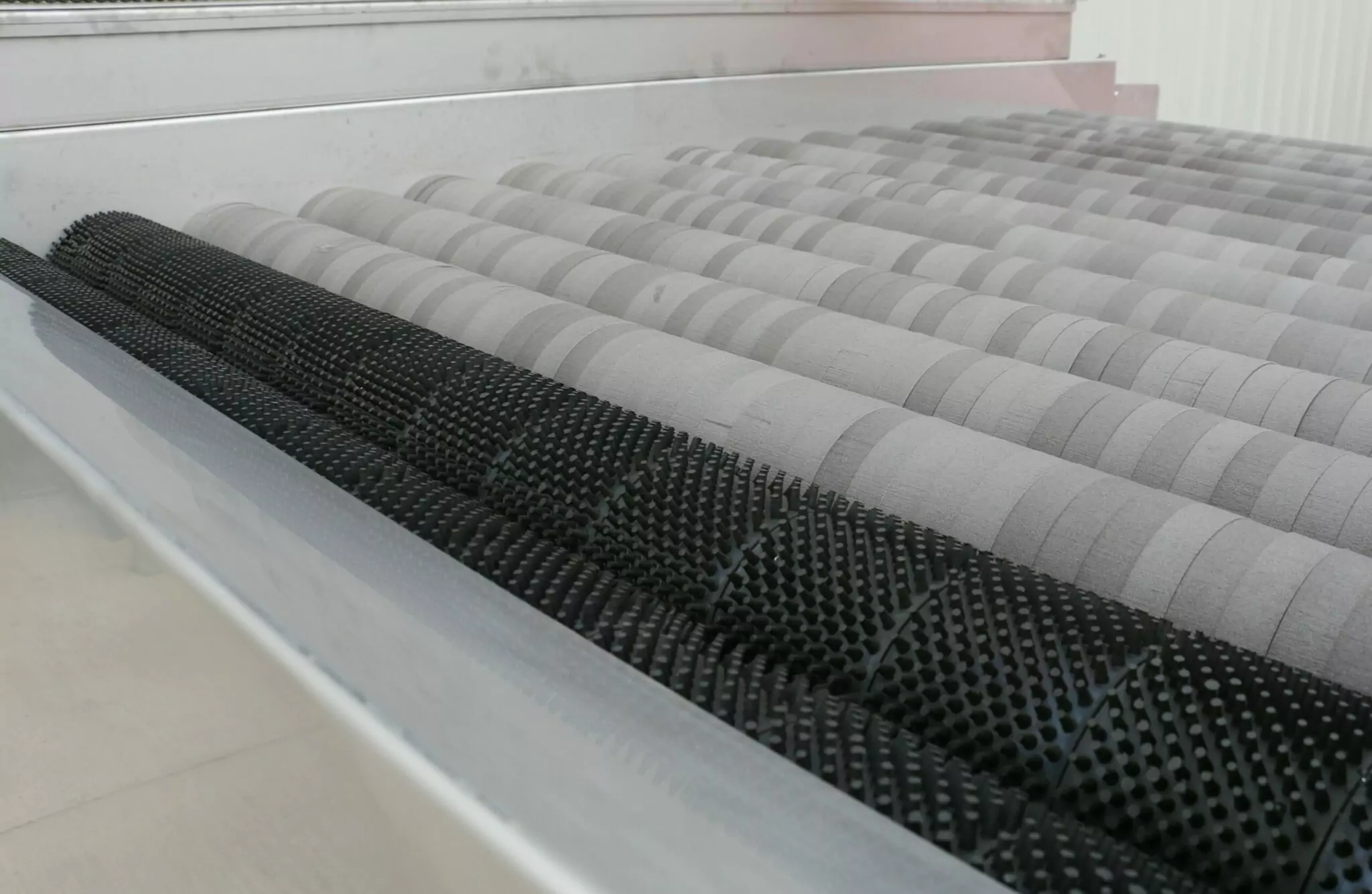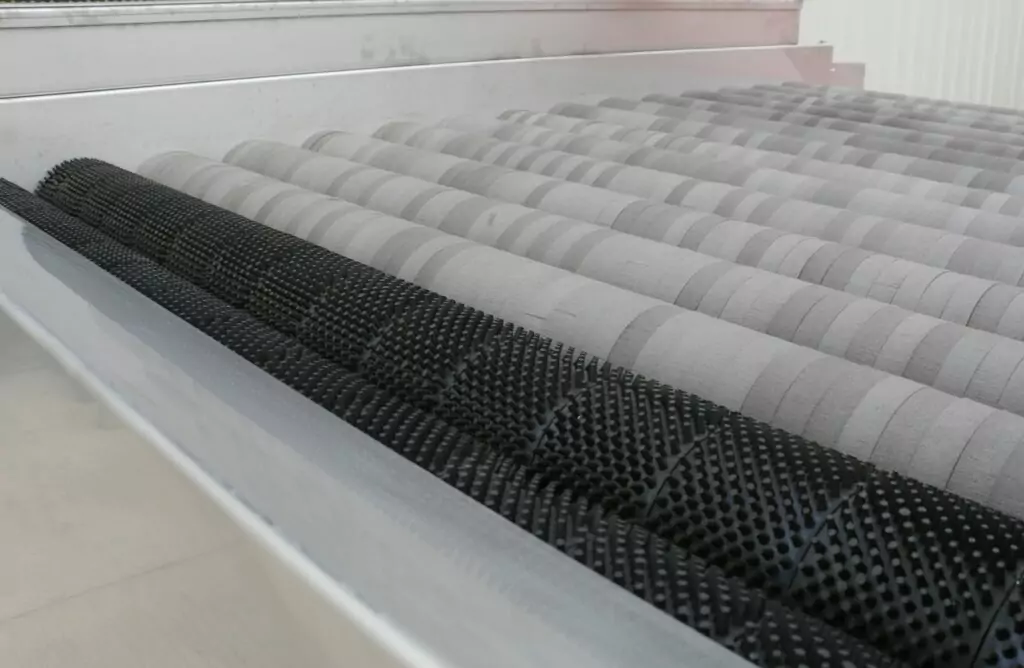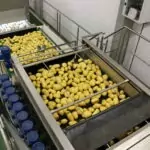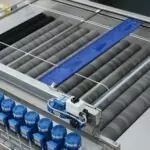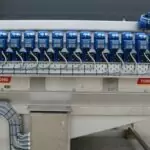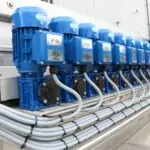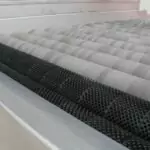 Washing Products
Vegetable Dryers
MINIMAL MAINTENANCE DESIGN
BLUE-INVERTER DIRECT DRIVE
EFFICIENT CROP DRYING
Make an enquiry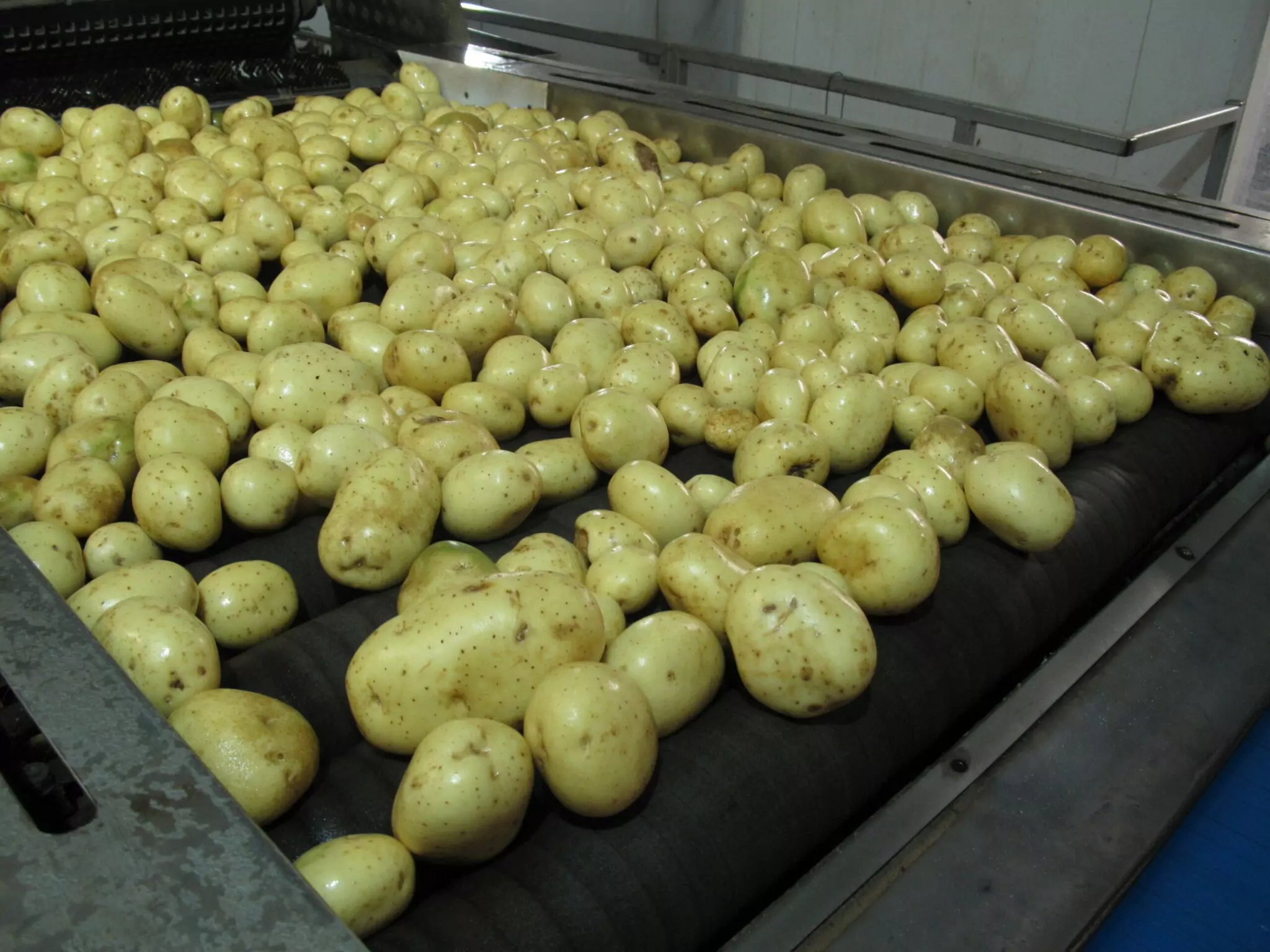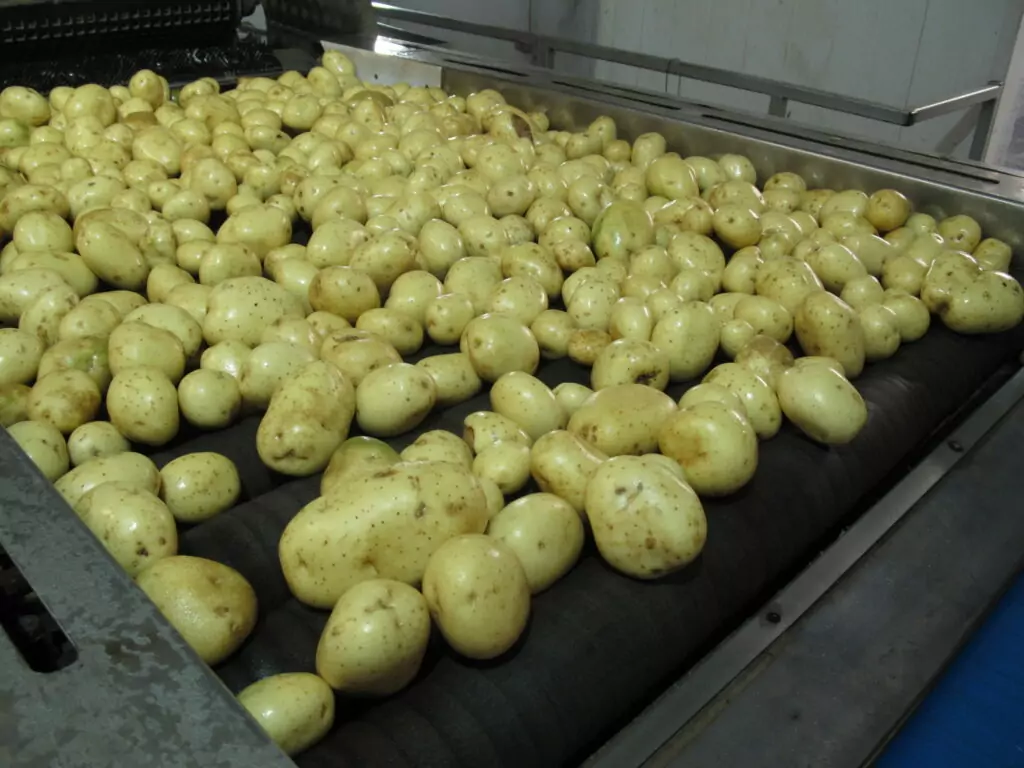 THE COMPLETE VEGETABLE DRYING SOLUTION
Tong's range of vegetable dryers offer an ideal addition to any crop washing line, ensuring excess water from the vegetable washing process is removed, for optimum crop finish.
Tong's effective vegetable drying machines gently dry root crop as it passes over a series of crop-drying rollers, which rotate to ensure crop is carefully turned for efficient drying of its complete surface.
Available in mild or stainless steel construction, Tong crop dryers are most commonly used for drying potatoes after washing or polishing. They are all manufactured with stainless steel product contact points to comply with food handling standards in high-care packhouse environments.
efficient
advanced design
Available with inverter direct drive on every shaft, Tong vegetable dryers offer maximum energy efficiency, refined control and minimal maintenance.
custom built
7, 10 or 15 rollers
Manufactured with 7, 10 or 15 rollers as standard, there is a vegetable sponge dryer to suit all throughput requirements.
all throughputs
600-1500mm wide
Built to your exact specification, Tong sponge dryers are available in a range of standard widths from 600mm – 1.5m wide.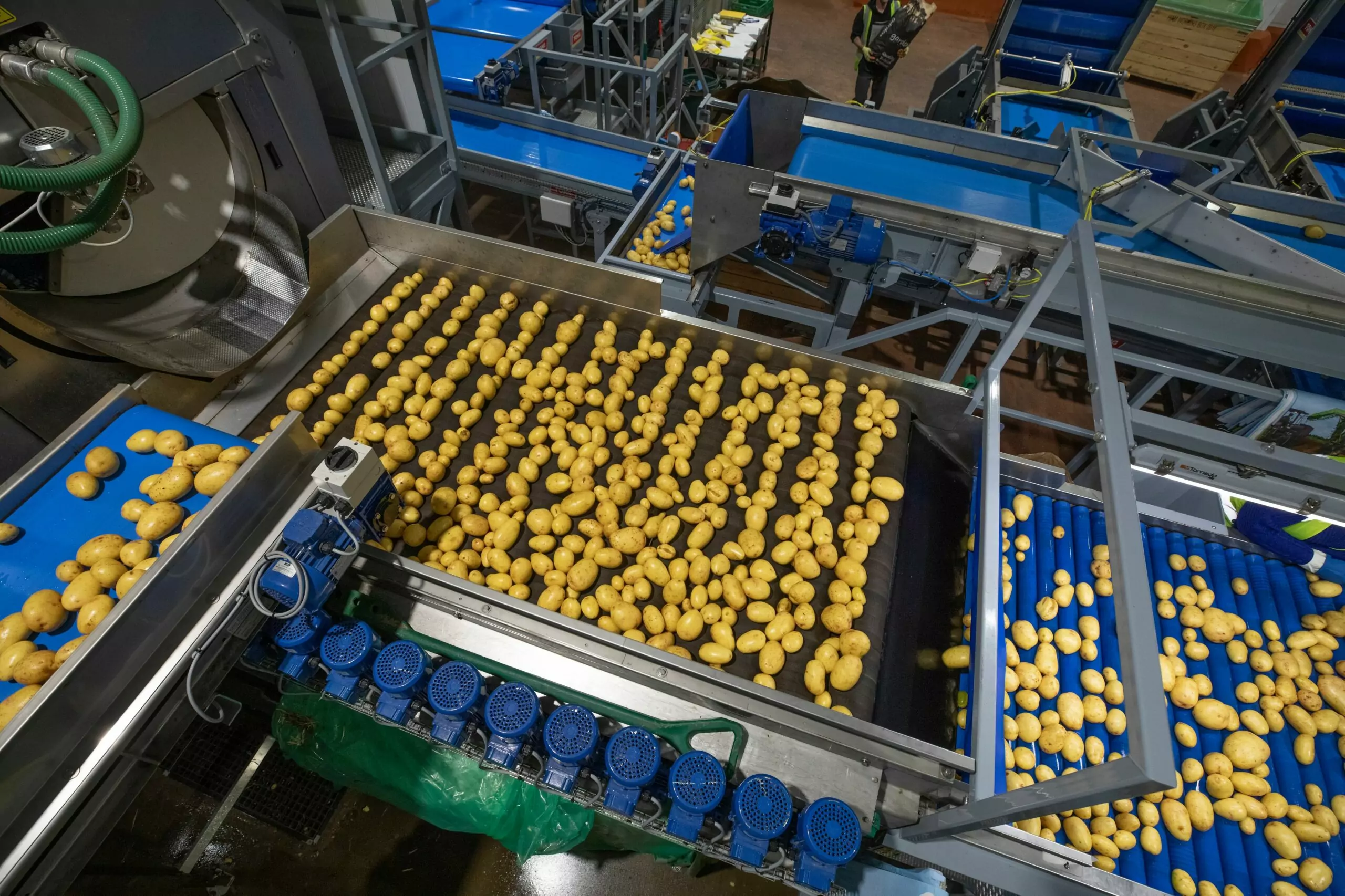 Reliable performance,
Minimal maintenance
select your roller.
tailor your design.
Take your pick of effective vegetable drying rollers to suit your requirements.
The choice is yours.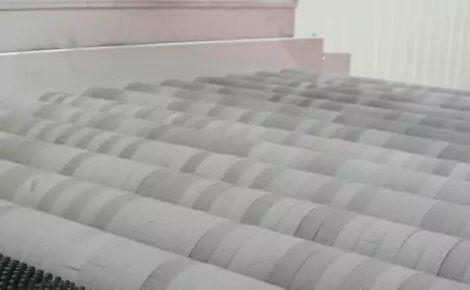 SPONGE ROLLERS
Sponge drying rollers are the most popular choice for effective vegetable drying, featuring 100mm diameter hard-wearing sponge rings mounted on heavy duty shafts. The sponge drying rollers that rotate in a forward motion and effectively carry crop gently across the machine whilst drying in the process.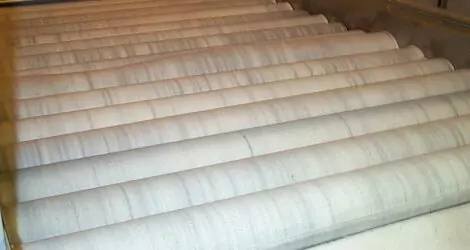 FELT ROLLERS
Available as an alternative to sponge-covered rollers, felt dryers are built on the same principals as the sponge dryer, but feature felt-covered rollers rather sponge. The felt rollers rotate in a forward motion whilst crop is dried as it passes over the rollers.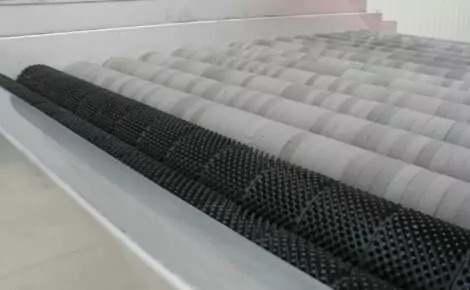 PINTLE ROLLER INFEED
Three rubber pintle rollers can be fitted as an option at the infeed of Tong vegetable dryers. This feature allows any small debris and any excess water from the washing process to pass through the pintle rollers prior to crop reaching the sponge drying shafts, increasing the longevity and drying efficiency of the sponge or felt rollers.
Features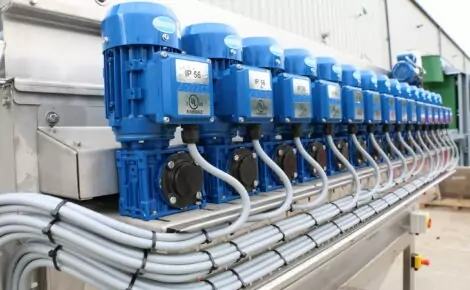 DIRECT DRIVEN SHAFTS
Tong vegetable dryers are available with the option of Tong's Blue Inverter technology inverter direct driven motors on every shaft. This option offers exceptional energy efficiency, whilst eliminating the need for conventional sprocket and chain drive, resulting in a much lower maintenance machine. A key design feature lies in the motors being fixed to each shaft using a specialist coupling, which allows motors and rollers to be quickly and easily removed, making maintenance much easier than ever before. These features combined, ensure minimal downtime and provide exceptional drying results.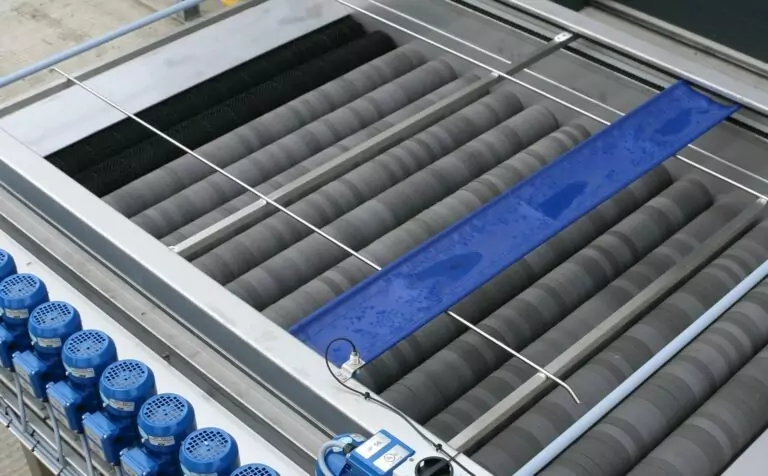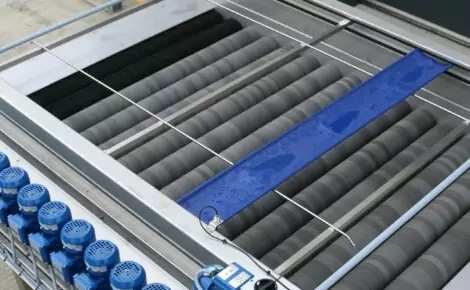 GENTLE SOFT-START
A gentle soft start feature is fitted as standard on all Tong vegetable dryers, allowing motors to reach full power gradually, ensuring the gentlest handling whilst helping to increase longevity of the machine's drive mechanisms.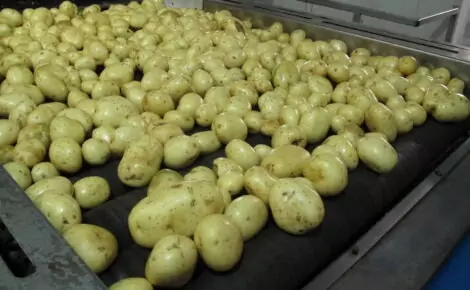 CROP CLEARING FUNCTION
Tong's vegetable dryers are fitted with an effective crop-clearing function which ensures that all crop is transferred off the sponge drying rollers when the machine is stopped.