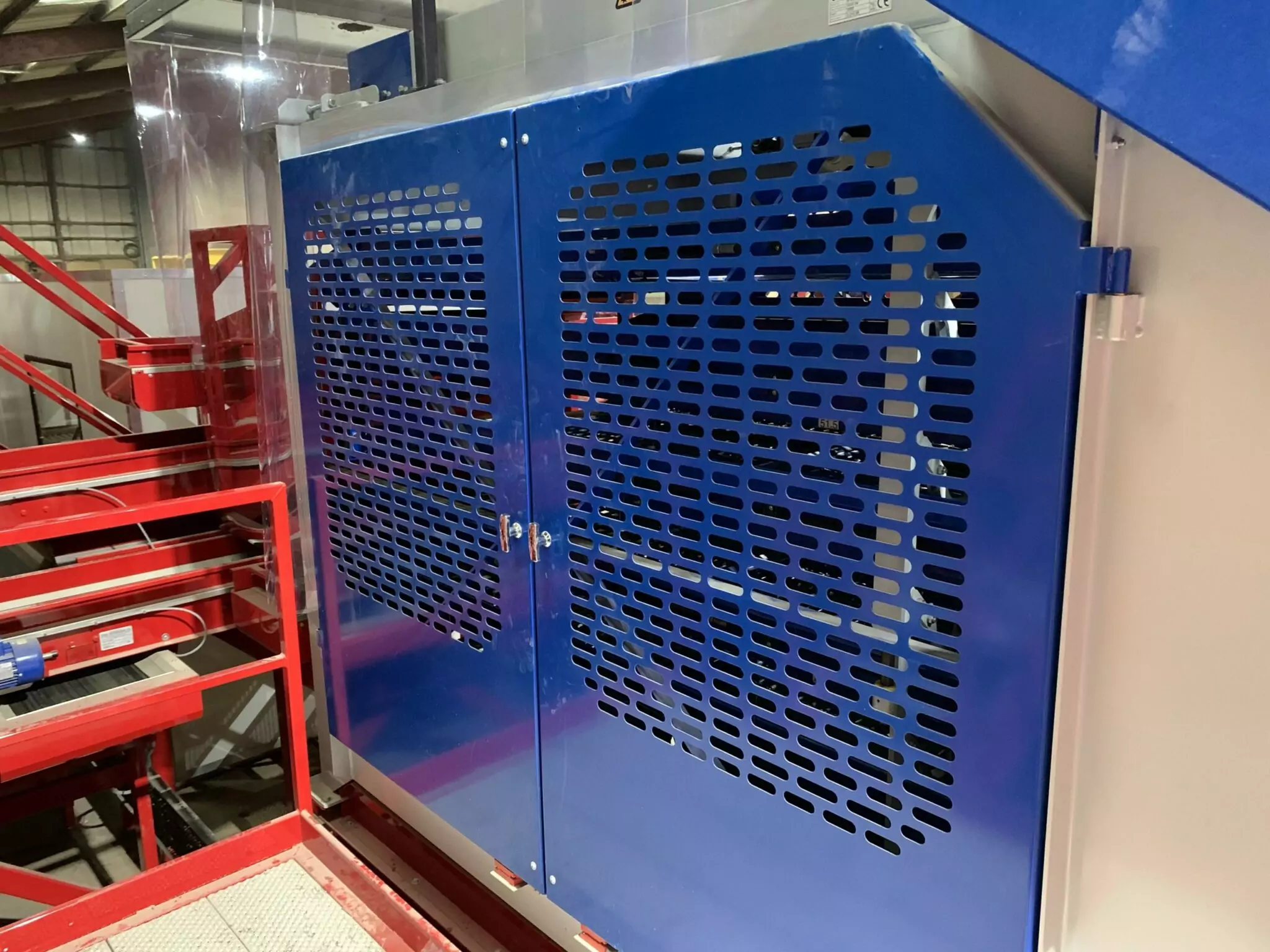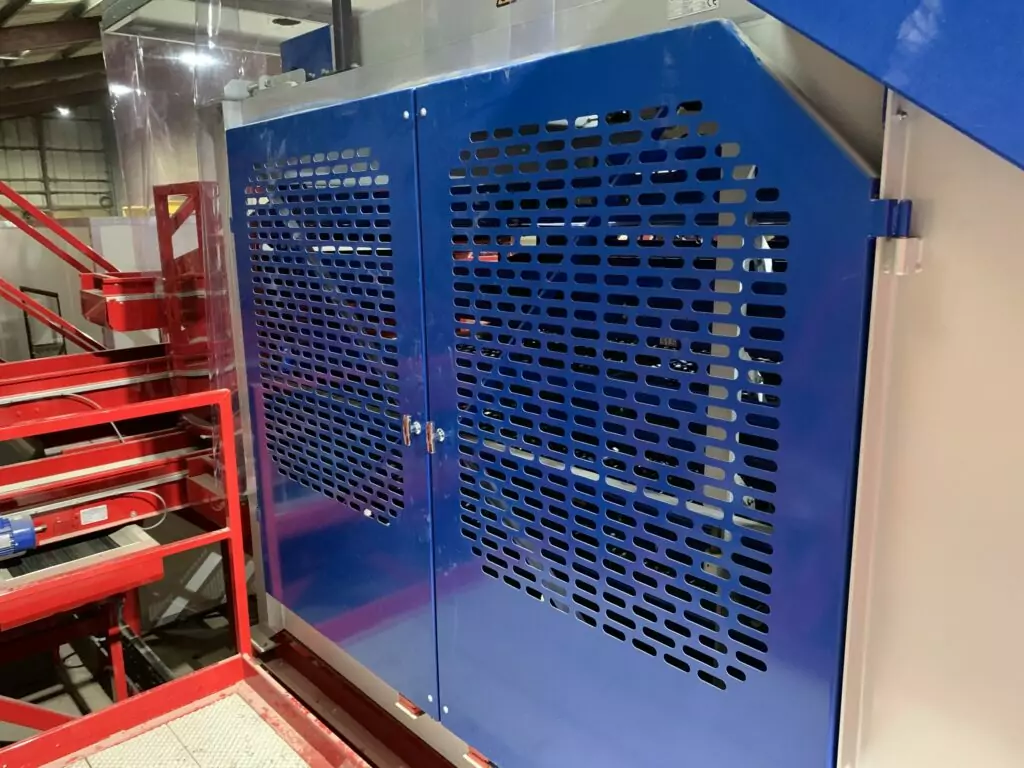 Grading Products
Dijkstra Shaker Shuffle Grader
Excellent accuracy at lower throughputs
Popular for seed potato grading
Unique shuffle action
Suitable for a wide range of throughputs
Make an enquiry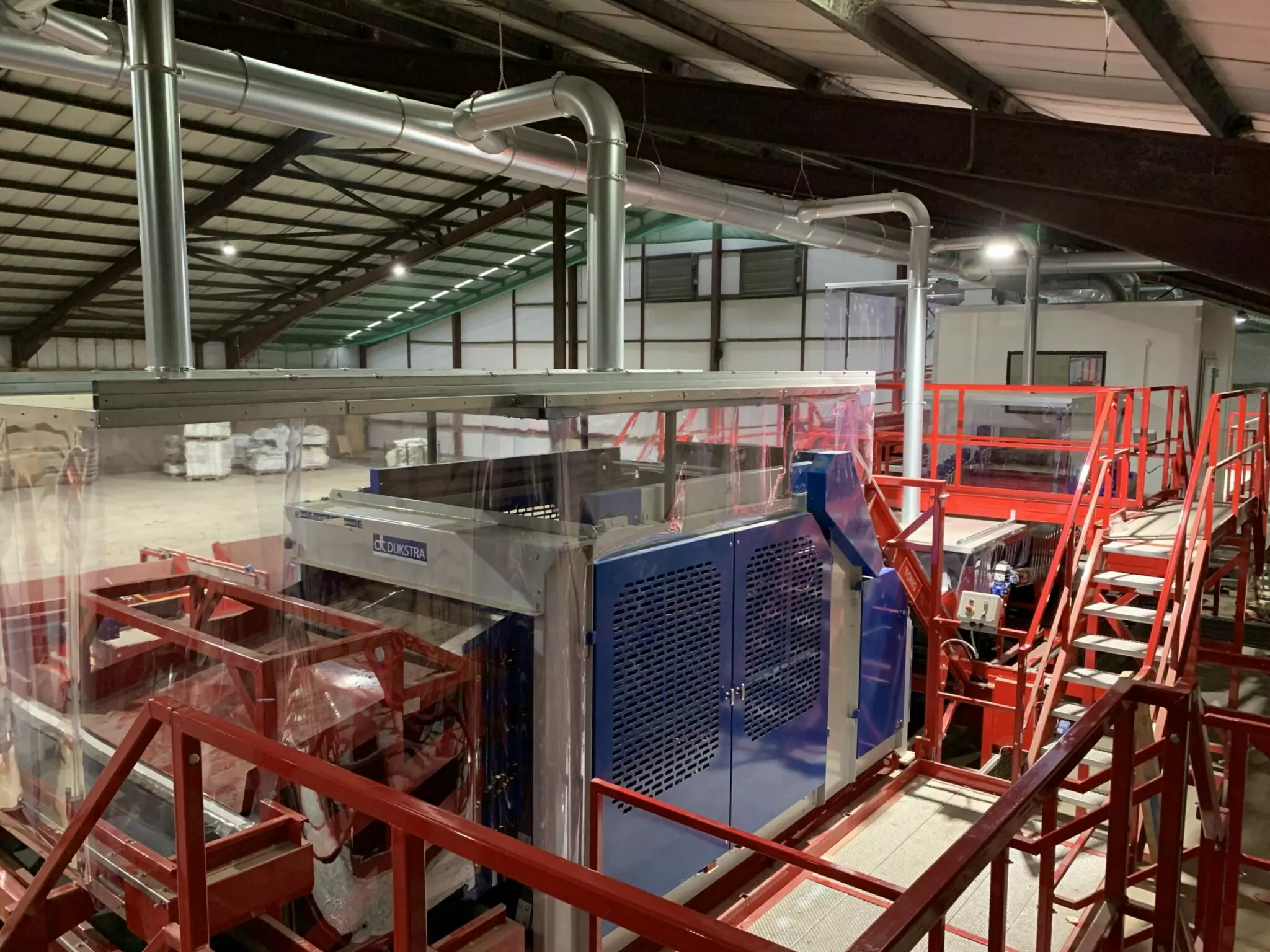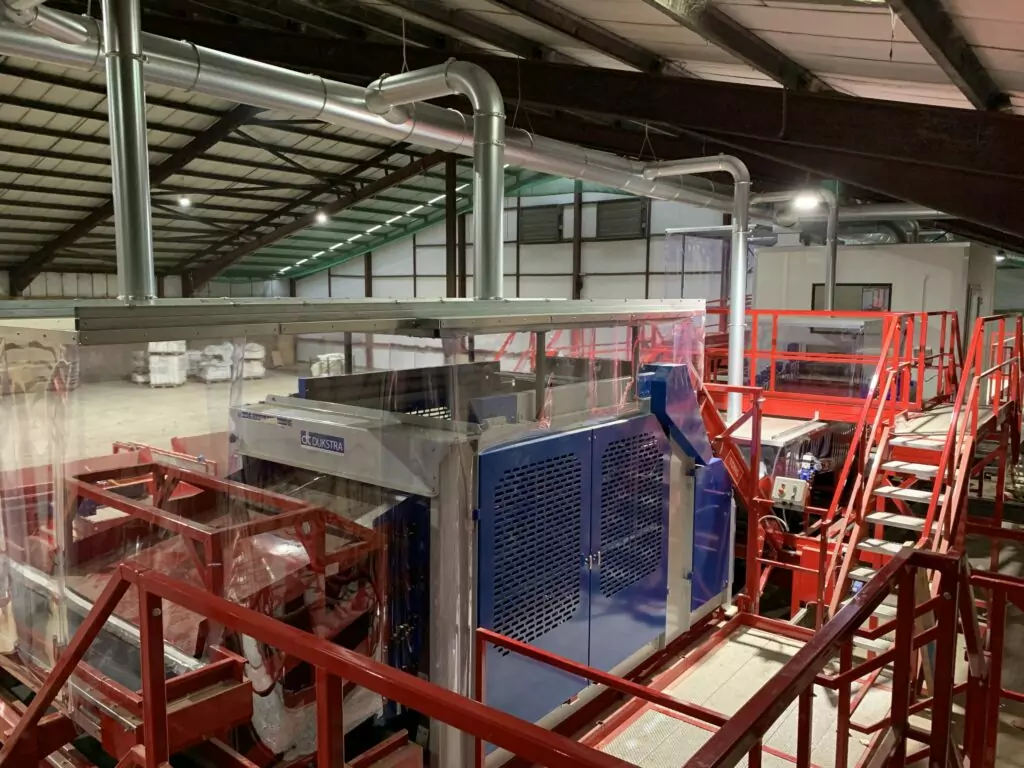 GENTLE & ACCURATE SHUFFLE POTATO GRADING
Tong works with best in class partners and works alongside Dijsktra to offer a shaker grader to UK potato and vegetable growers. Suitable for sorting a variety of root crops, and particularly popular for high-quality seed potato grading, the Dijkstra shaker shuffle grader ensures continuous size sorting, offering potato growers and processors cost-effective and accurate potato grading at high capacities.
CUSTOM BUILT
3 TO 6 SCREEN DECKS
The flexibility in number of screen decks means you can obtain up to 7 product sizes and whilst increasing capacity and accuracy.
ACCURATE
UNIQUE DRIVE TECHNOLOGY
The Dijkstra's unique shaking movement and customised screens ensure accurate and consistent results.
ALL THROUGHPUTS
15-35 TONNE PER HOUR
The Dijkstra shaker shuffle grader can be customised to meet your requirements with capacities of up to 35 tonnes of crop per hour.
UK SUPPLIER OF THE DIJKSTRA GRADER
Dijkstra's unique shaking technology enables the crop to be sized precisely. A combination of speed change, a momentary standstill and the forward and upward movement from the screens allows the shuffle grader to separate crop with great accuracy. Such short bursts of shaking give crop enough time to sink through the different grading screens, and the manual speed variator makes it simple to adjust the intensity to suit your needs.
So, if you think that shuffle grader machine is best-suited for your potato and vegetable grading requirements, don't hesitate to speak to Tong. We will be delighted to discuss your specific vegetable grading requirements and design a complete potato and vegetable grading solution which includes the latest infeed and box and bag filling equipment too.
Choose the Dijkstra shaker shuffle grader for the complete solution to your vegetable handling requirements from field to pack.
Features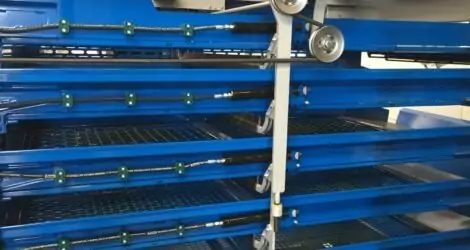 FLEXIBLE GRADING
The Dijkstra shaker shuffle grader offers great flexibility with a choice of both the number of screen decks and the screen sizes, to suit your specific potato grading needs. The grading screens on the Dijkstra grader are manufactured to suit your grade size requirements, available in any desired size, and proven to give accuracy to either 0.1mm with steel screens and 0.5mm with rubber screens.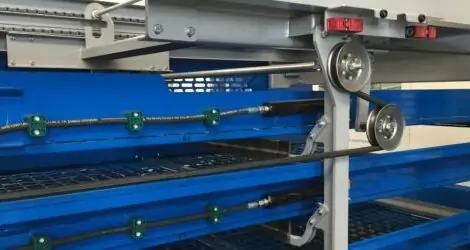 GENTLE HANDLING
Gentle handling is every grower's your priority, and the Dijkstra shuffle grader is built with that in mind. The rubber screens are a quieter option than the robust steel, however both provide a gentle and reliable process. The built-in screen cleaner ensures that any elongated crop that might get a little stuck along the way is given a gentle push to guarantee there is no damage. This grader is designed to be product friendly so whether your crop is washed or unwashed, it still guarantees a smooth transition.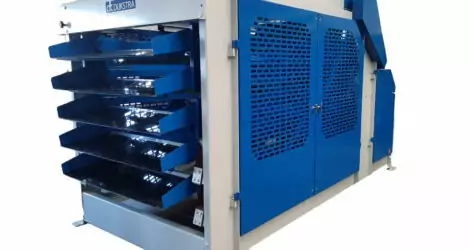 HEAVY DUTY DESIGN
Built to be robust, low maintenance and heavy duty, this shaker grading system is proven to be long lasting. Dijkstra designs its equipment for 24/7 use, so you can be sure that the shuffle potato grader will be able to meet your demands! With the screen decks placed on top of each other, the effective use of space makes it perfect for compact installation.
SEE THE DIJKSTRA SHAKER SHUFFLE GRADER
IN ACTION
With unrivalled expertise in supplying custom-built vegetable grading solutions, Tong can ensure that the Dijkstra shuffle grader is seamlessly integrated within a new or existing grading facility. Click on this video to see one of our latest installations featuring the Dijkstra shaker shuffle grader for effective seed potato grading.