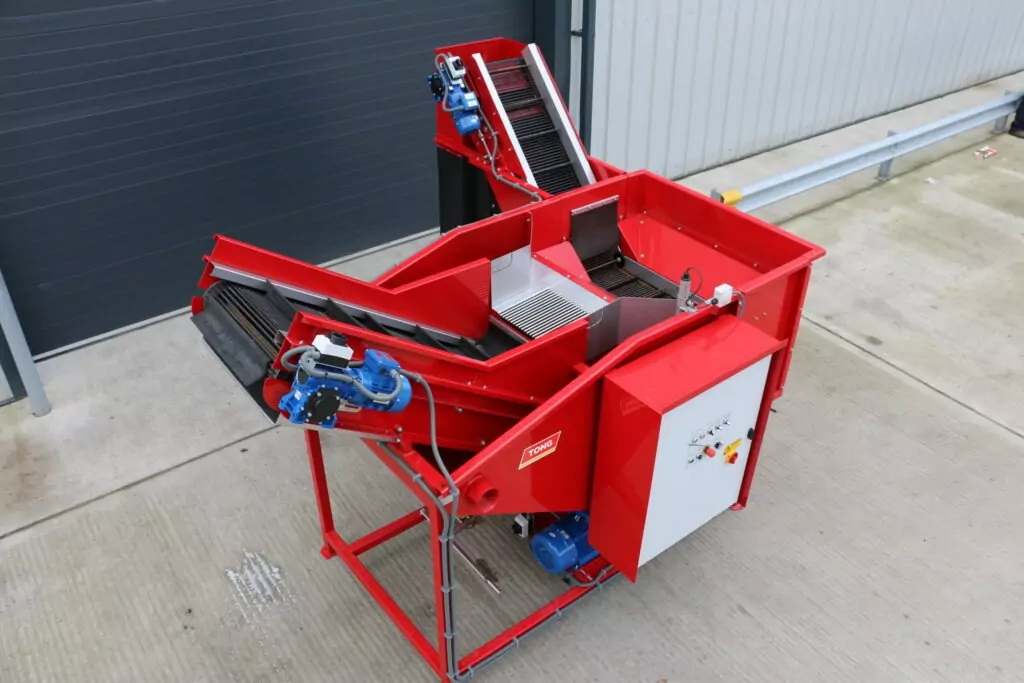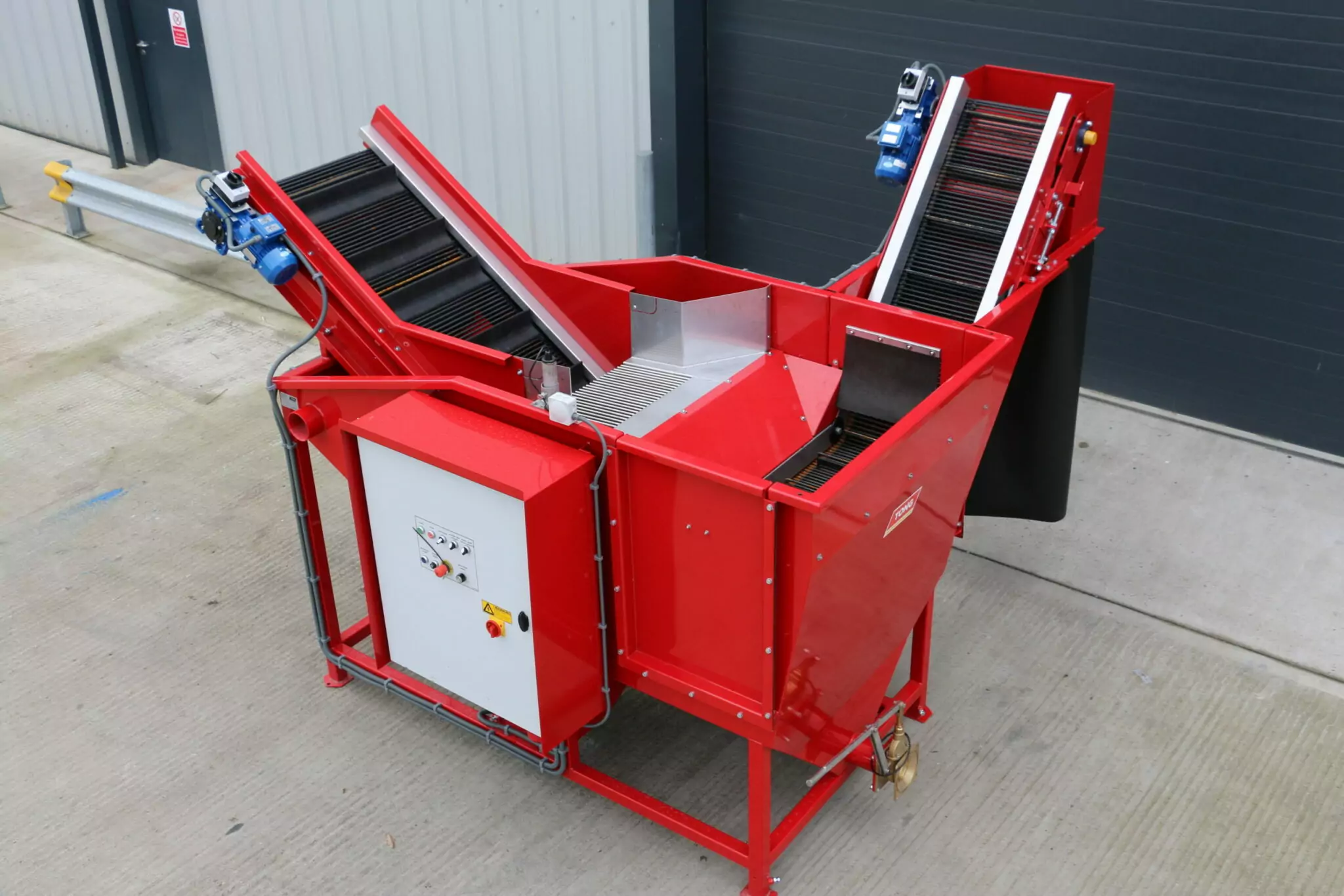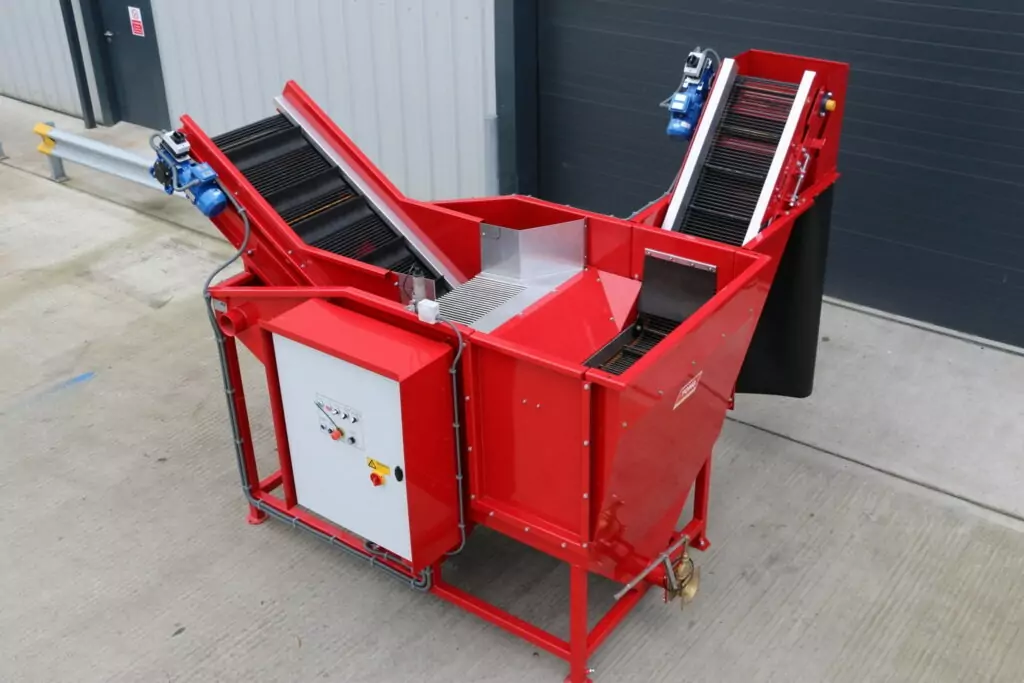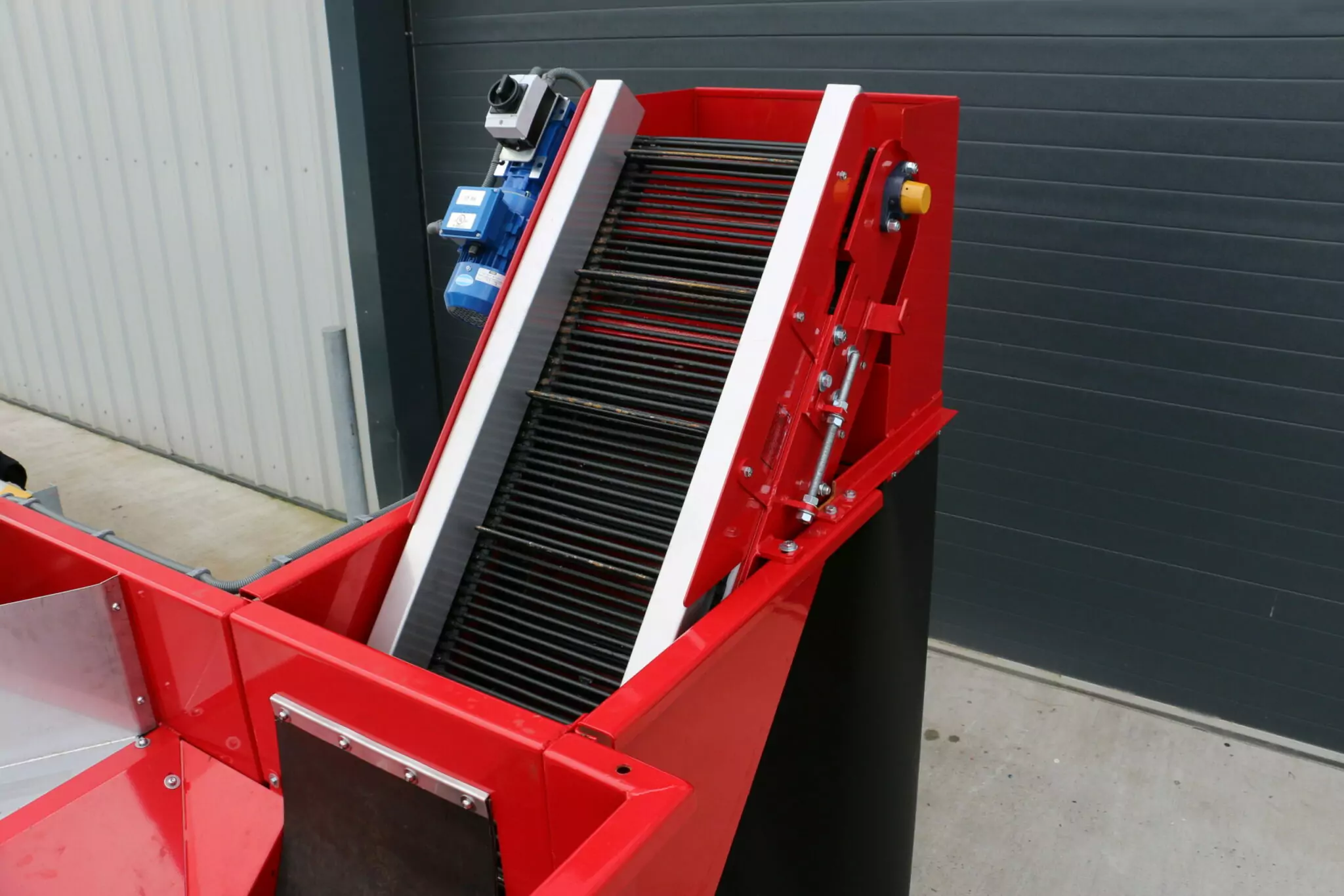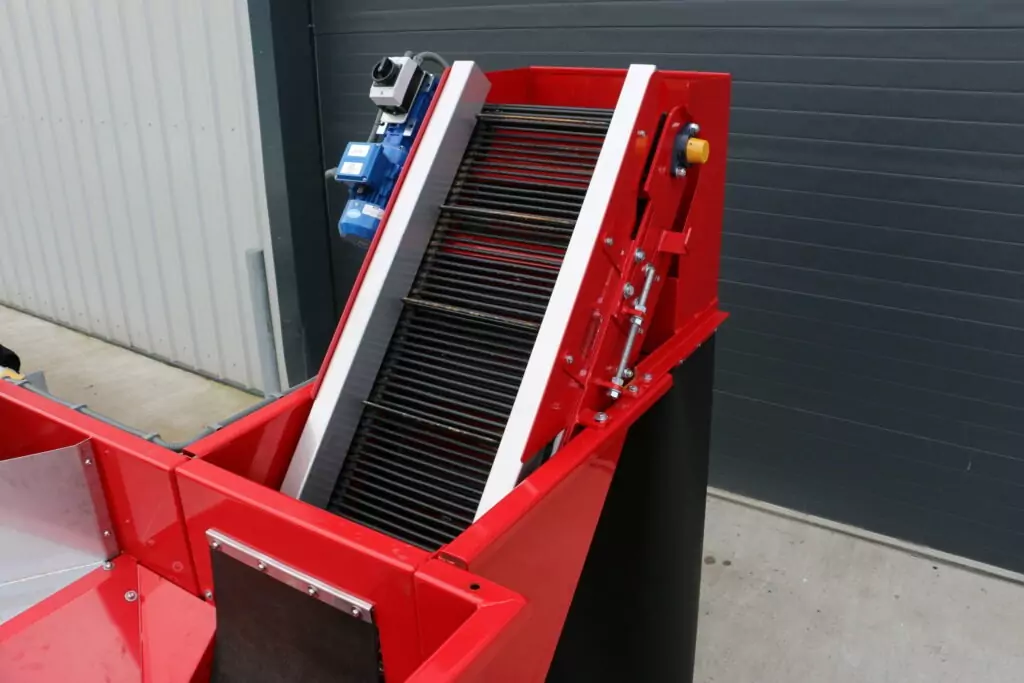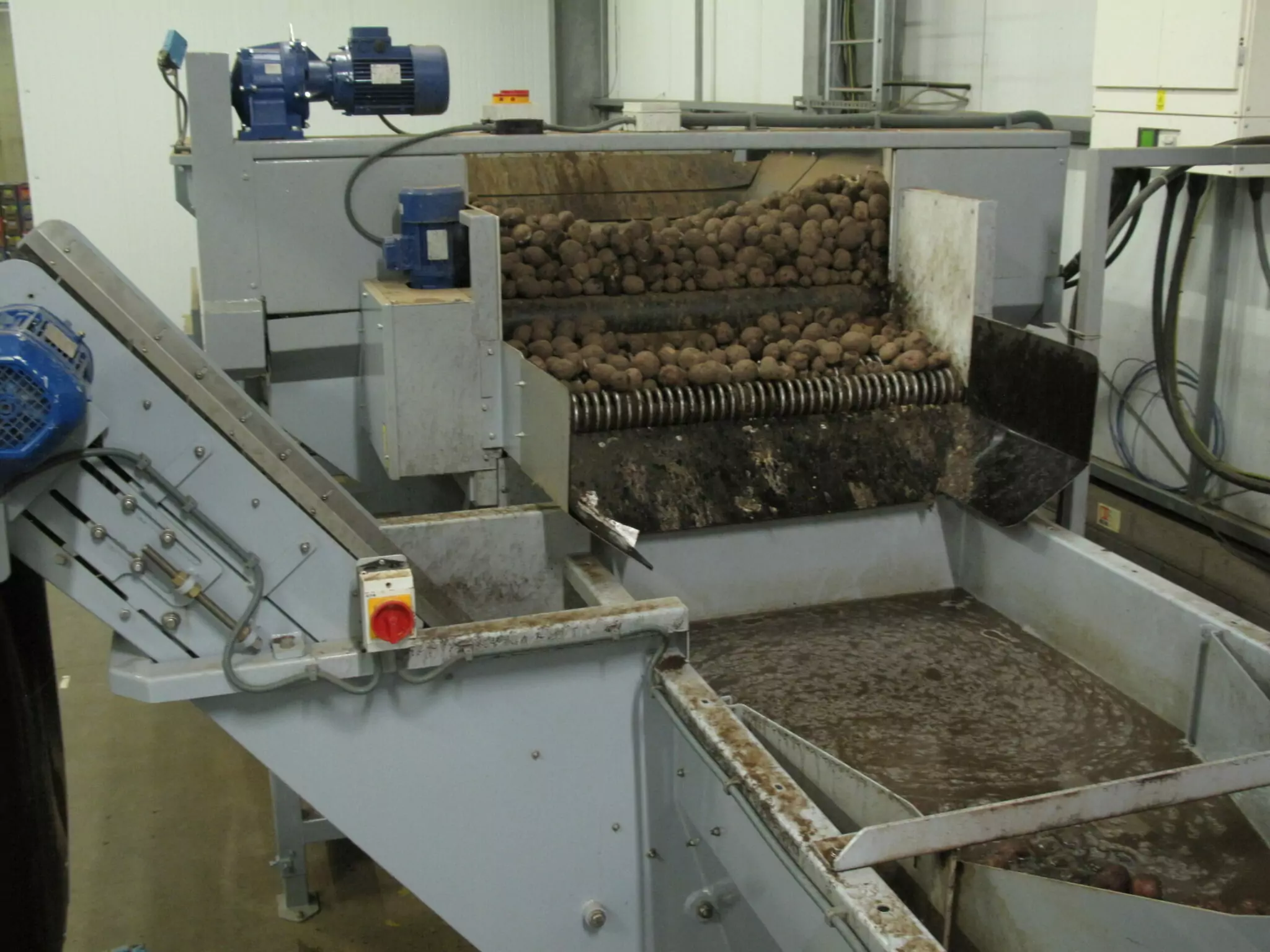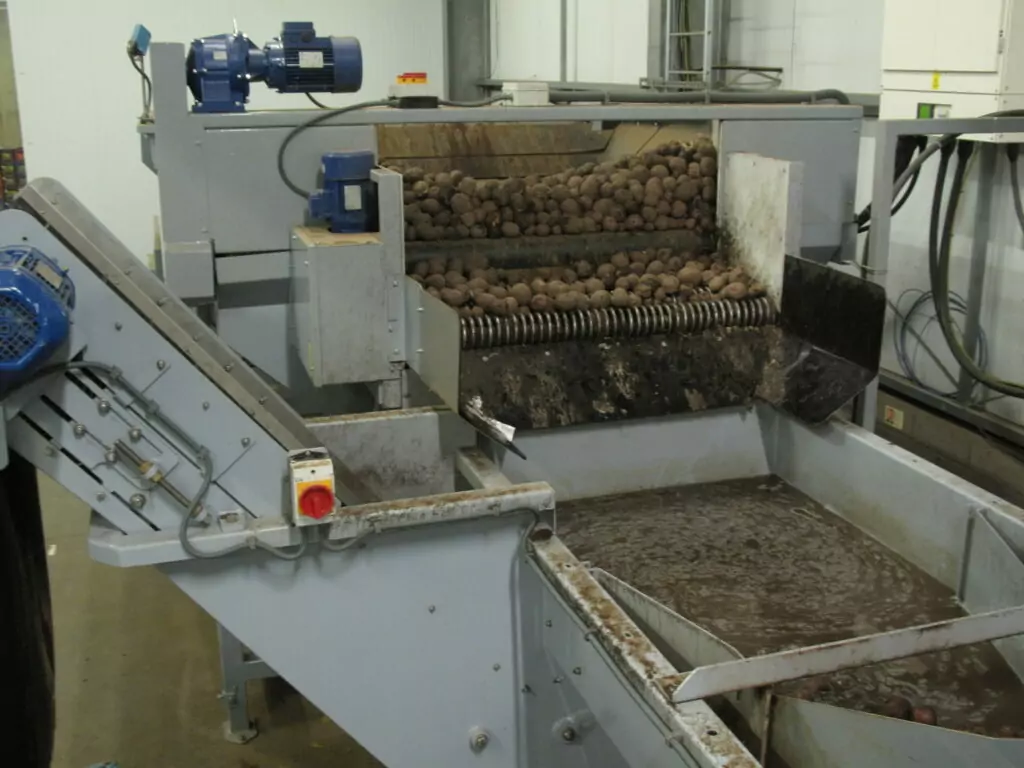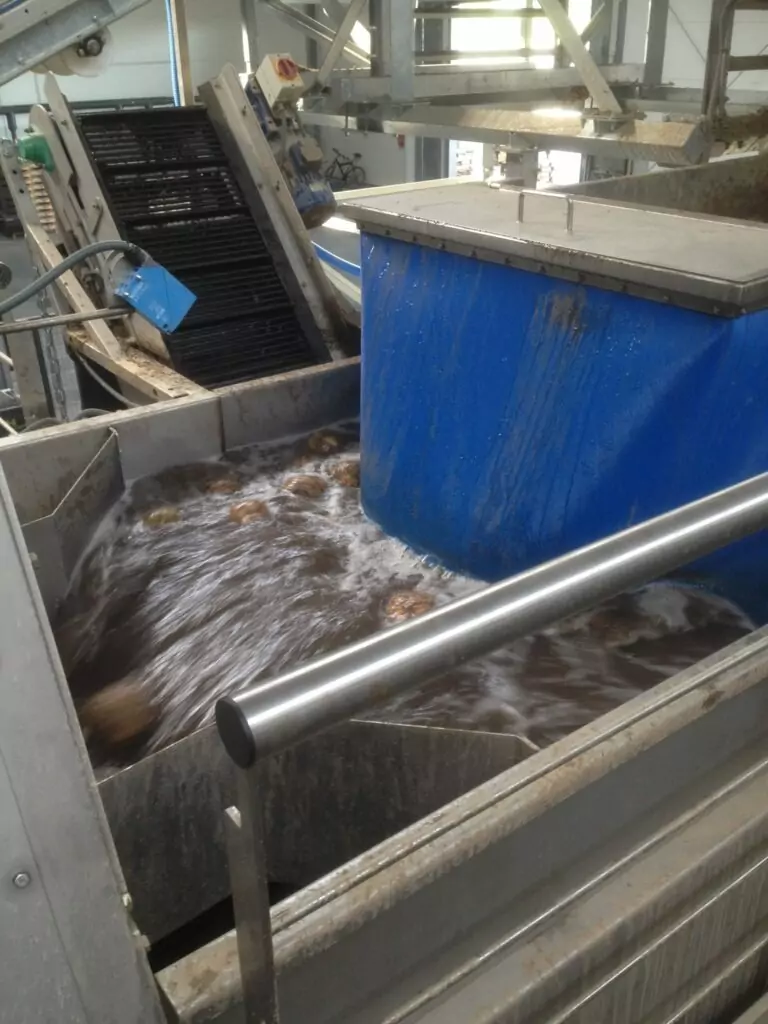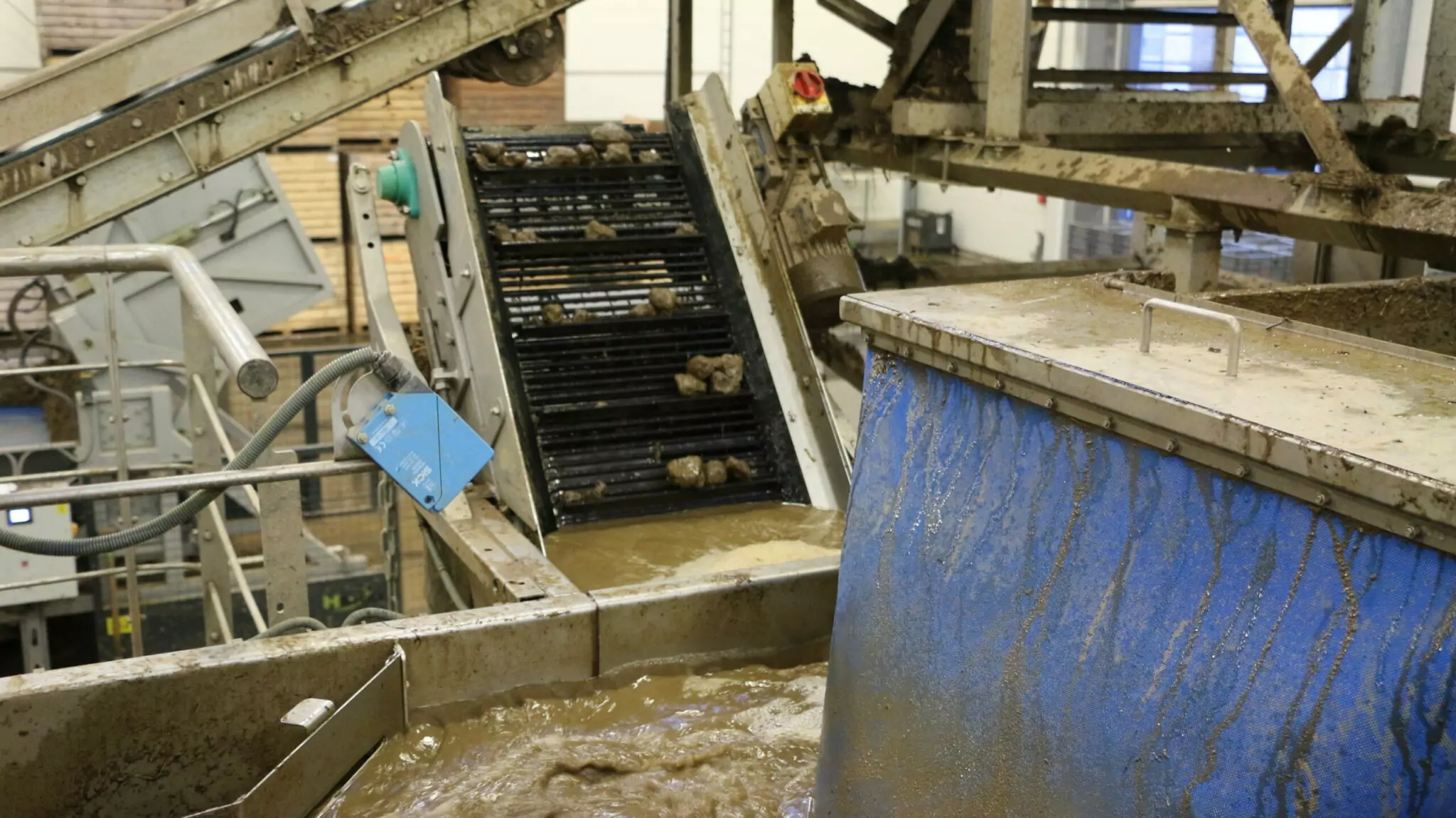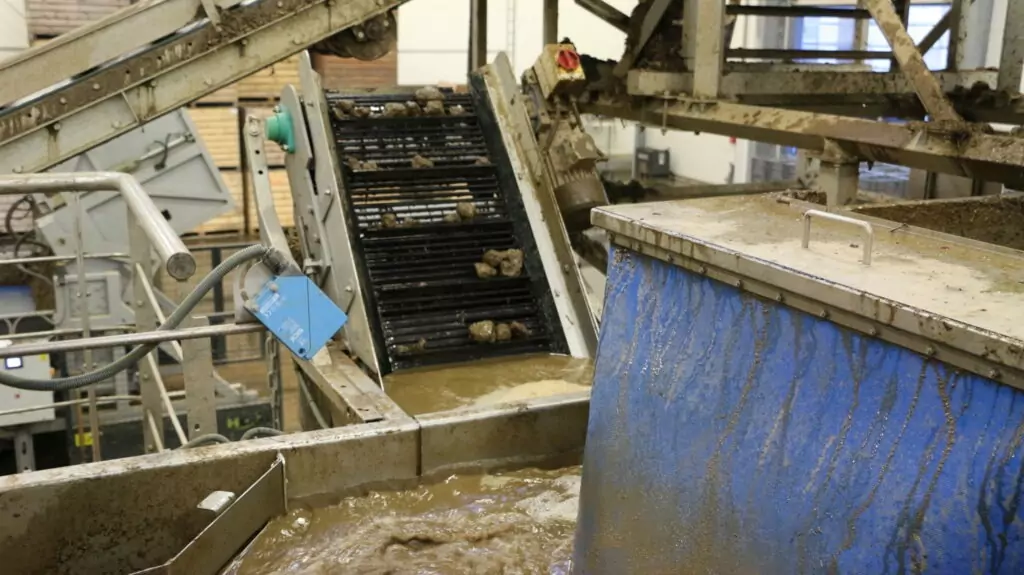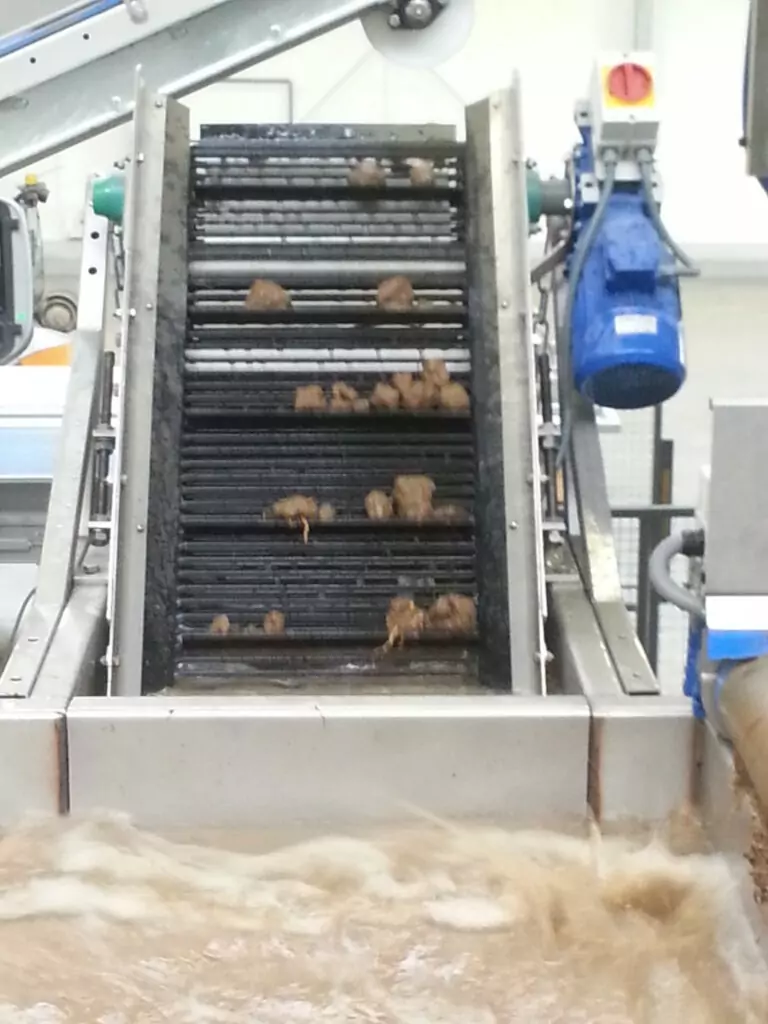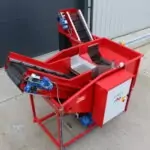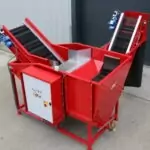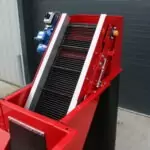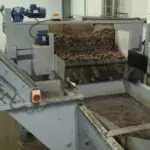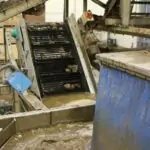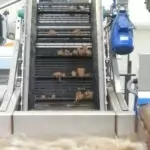 Washing Products
Vegetable Destoners
Effective removal of stones prior to washing
Exceptionally gentle on crop
High capacity up to 100 tph
Low maintenance design
Make an enquiry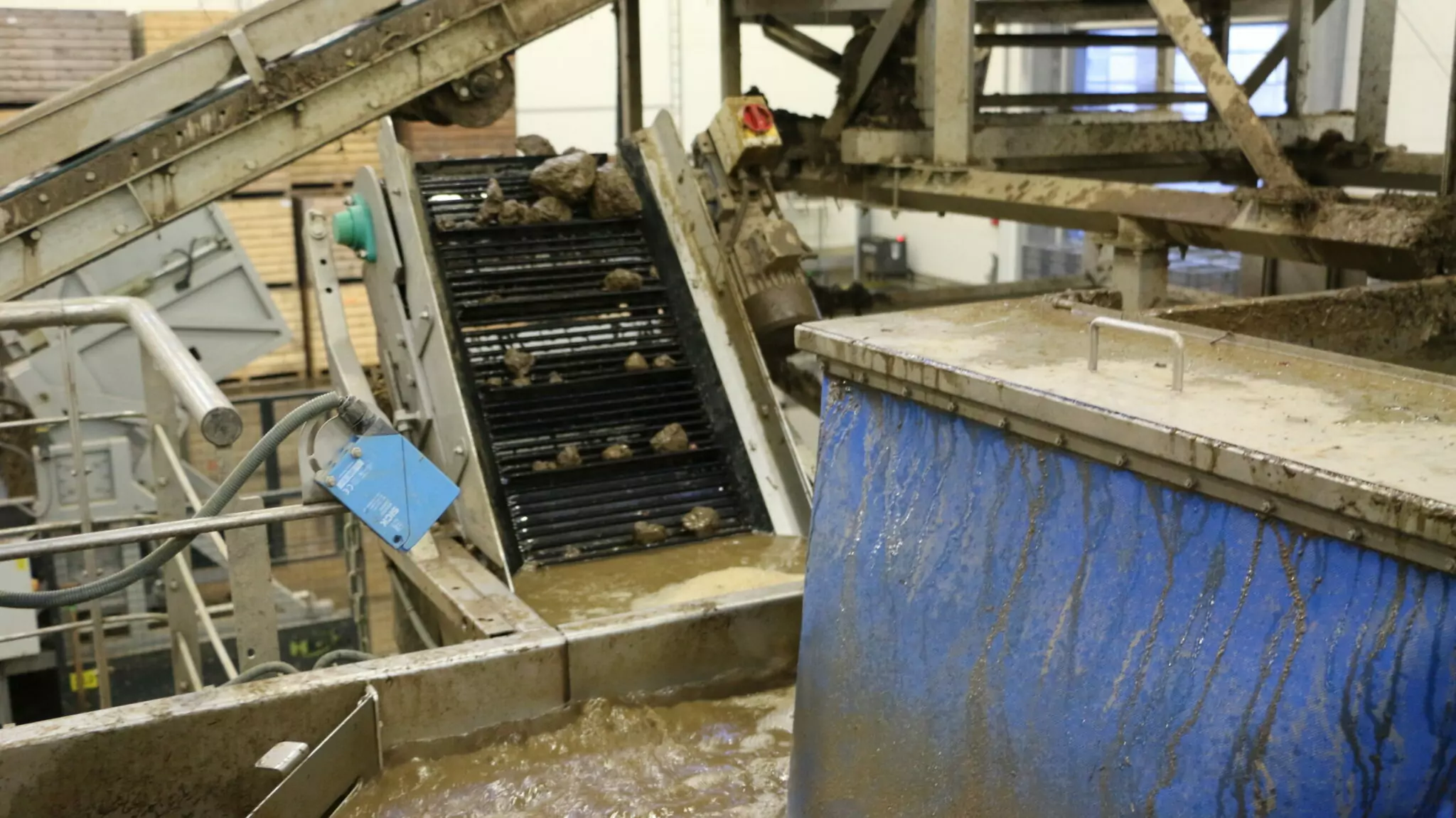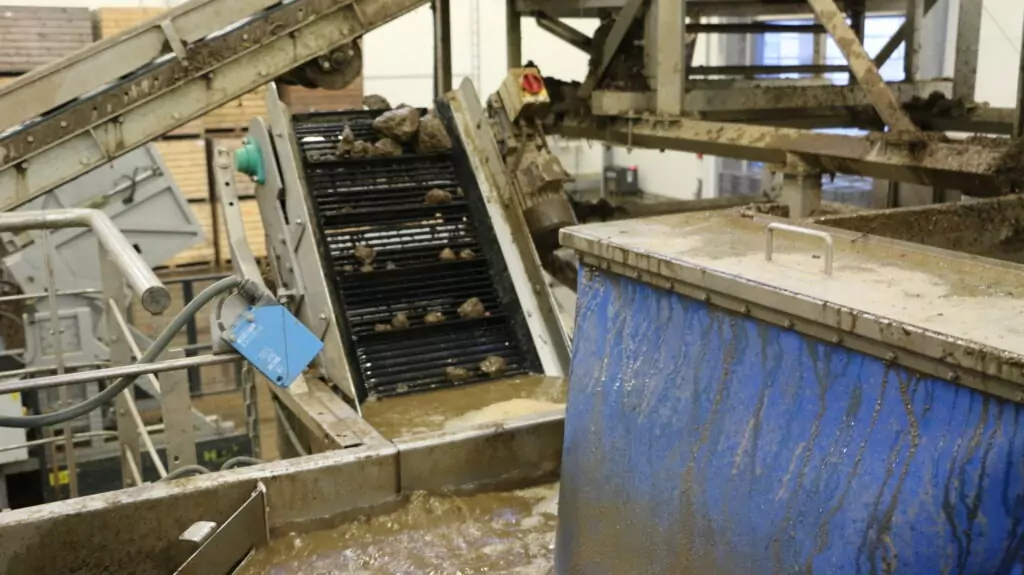 EFFECTIVE REMOVAL OF STONES FROM CROP
Tong manufactures a range of vegetable destoners that ensure effective removal of stones from vegetables prior to the washing process. Removing stones from crop at the start of the handling process helps to prevent damage to crop or equipment caused by stones being present throughout the vegetable washing and processing line.
Whether you're looking for a stand-alone vegetable destoner or you would like a complete vegetable washing solution with integrated destoning, automate your vegetable destoning processes today with am exceptionally reliable Tong vegetable destoner.
EFFECTIVE
GENTLE DESIGN
Tong's vegetable destoning equipment offers effective and reliable removal of stones and debris from a wide variety of crop in one compact and gentle machine.
CUSTOM BUILT
ALL CAPACITIES
Built to suit your specific requirements, Tong manufactures a wide range of vegetable destoners to suit all requirements, whether a stand-alone machine or integrated within a vegetable barrel washer.
RELIABLE
BUILT TO PERFORM
Manufactured in a choice of mild or stainless steel and to Tong's heavy duty design, Tong vegetable destoners offer a stone removal solution that performs in all environments.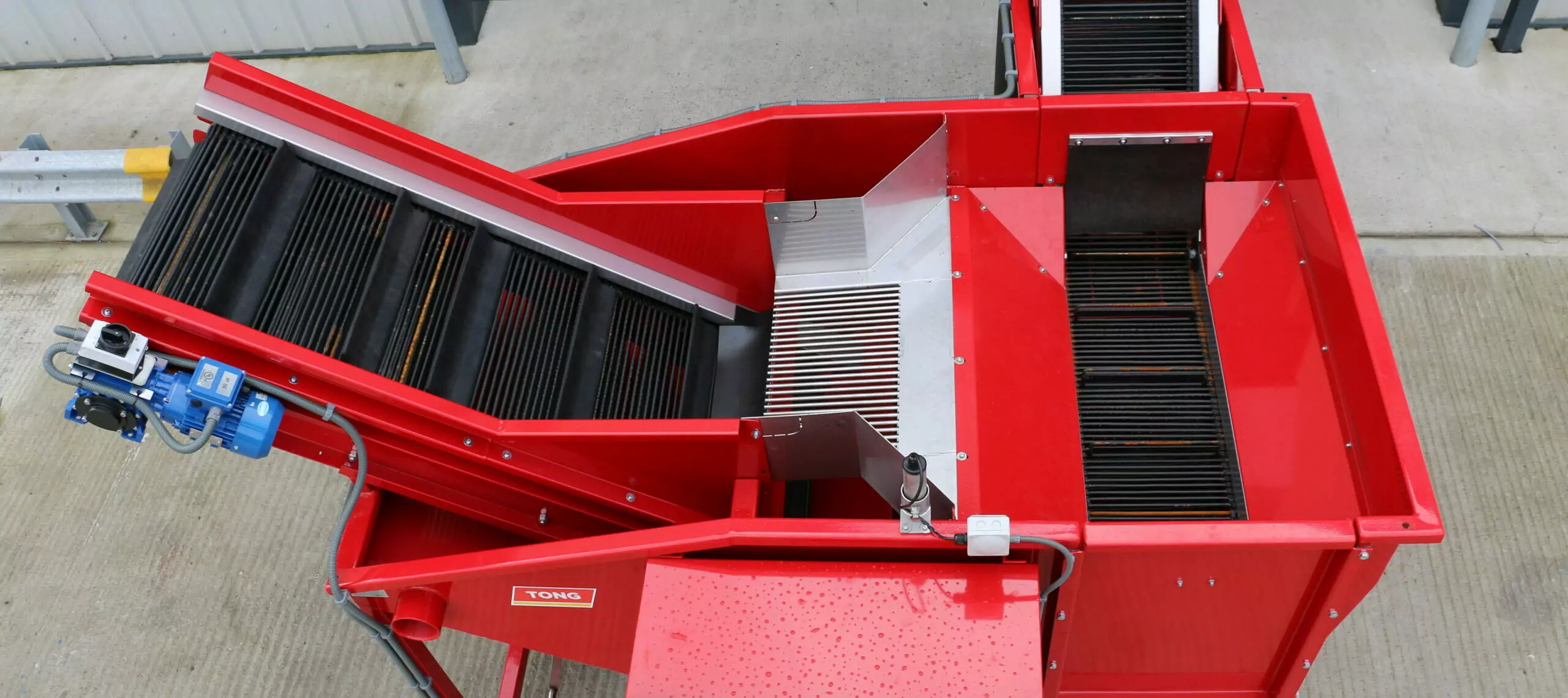 INCREASE CROP QUALITY & EQUIPMENT LONGEVITY
Tong's high-quality vegetable destoners not only remove stones from crop but can also offer an effective way of removing clod and other high-density materials that are often present post-harvest, ensuring a high-quality end product, whilst increasing the longevity of equipment, and minimising downtime and maintenance.
Available as stand-alone vegetable destoners, or integrated within new or existing vegetable washing and processing facilities, a Tong destoner is a sound investment when it comes to increasing the efficiency and productivity of your vegetable washing processes.
AN EFFECTIVE DESTONER FOR EVERY APPLICATION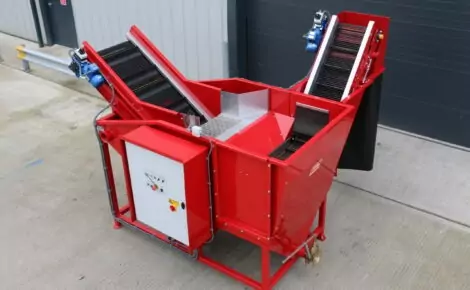 TPD720 VEGETABLE DESTONER
Tong's TPD720 destoner offers effective, compact and low maintenance vegetable destonering. Built as a stand-alone destoning machine, the TPD720 destoner can be specified as a single machine. It can also be integrated within a new or existing vegetable processing line. Featuring a speed-adjustable separation pump in the base of the destoner tank, this destoner works in the same way as the integrated vegetable destoners. Upward pressure encourages vegetables to float onto a 700mm wide crop web elevator. Stones and debris sinks to the bottom of the tank where a 500mm web elevator effectively removes all waste. The crop web elevator is also fitted with a water spraying system to rinse crop as it is transferred on for processing.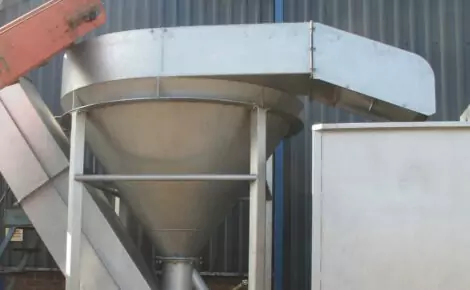 CYCLONE DESTONER
The latest addition to Tong's destoning equipment range, the cyclone destoner offers exceptionally effective vegetable destoning in which crop enter the conical-shaped tank with circulating water, and similar to tong's other vegetable destoners, crop is carried over the destoning tank whilst stones sink. Based on a simple yet effective design, the cyclone destoner offers a longer residence time for crop in the destoner tank, offering improved separation whilst ensuring low water consumption and minimal maintenance. Available in standard diameters ranging from 1.2m to 3m wide, to suit capacities from 10 to 40 tonnes per hour, the cyclone destoner is an ideal option for high throughput vegetable destoning.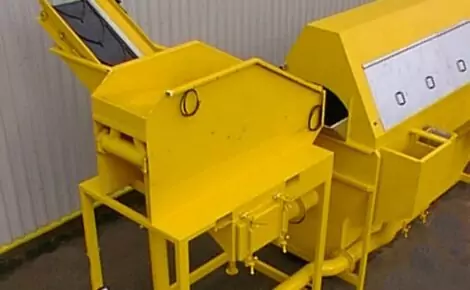 FLUME DESTONER
Tong's flume vegetable destoners, also known as a fluidised bed destoner, offers effective vegetable destoning to ensure stones and debris are removed from crop prior to washing, preventing crop and equipment damage. Popularly used to destone potatoes and carrots in particular, Tong's flume destoner can be specified as a stand-alone destoning machine, complete with its own destoning water tank, or it can be specified without a tank for direct connection to a barrel washer. Featuring a stone chute and chevron belted stone elevator, the flume destoner is built with a self-contained pump which pumps water in an upward direction, where crop carries over the water flume and towards the out-feed end of the destoner, whilst stones and debris sink down to the chute and are elevated out of the machine via the stone elevator. A simply designed, affordable destoner that offers effective destoning results.
INTEGRATED VEGETABLE DESTONING
A close coupled destoner can be fitted to all Tong barrel washers, offering a fully integrated destoner within one washer tank. The integrated barrel washer and destoner allows for effective removal of stones and debris from crop prior to washing.
Based on a barrel flume destoning design, an impellor fitted at the bottom of the tank creates an upward pressure on crop. Stones drop to the bottom of the tank where they are removed by a heavy duty web elevator. Tong customers who have chosen this option on their barrel washer regularly testify the success of the integrated destoner in their vegetable handling facilities. Resulting in no stones passing the handling facility, meaning much less crop and equipment damage, as well as minimising downtime and maintenance.